Hi there everyone! We hope that you guys are having a great time at work and in general too because honestly, that's very important to live a balanced life otherwise what happens is that there are chances that you might exhaust yourself and won't be able to pay attention to work nor be able to live your life too, you know. For our today's blog, we have created this free yet highly editable mock-up PSD file of a sports car that you can utilize for your upcoming personal and commercial design projects. So, let us get started right away.
Sports cars are a thing, right? Those ultimate powerful things won't only take you to places but they will make the experience better than everything. And of course, if you are someone who likes racing (even as a non-professional racer too), you are going to feel inclined towards sports cars – all the time and it's a good thing, really. Oh, and did you guys know about the first ever sports car and when it was made? Well, the 1914 Vauxhall 25 hp 'Prince Henry' Sports Torpedo is (often) regarded as the world's first true sports car. Isn't it cool though? That the first sports car was made in 1914 only to get better every time an automobile company makes a new one.
So, sports cars are used for racing, and for personal usage, if you are fancy and have the money to afford one but what if we told you that you can totally use sports cars for advertising purposes as well? We know that you must be thinking that sports cars are super fast and the audiences might not be able to see the ads but that's the thing, guys. The audience will first be intrigued to know that there is a business that is cool enough to have sports cars on board and are making the most of them too so they might want to know more about you in detail.
Our free sports car mock-up PSD file can be used by companies that transform automobiles, it can also be used by designers who make wallpapers, then there are people who make modern figurines (online and physically), etc. Then, of course, the mock-up can and should be used by anyone and everyone who is into sports cars and would want to decorate their shops, houses and offices, etc. with oversized items such as a Porsche, you know.
Recommended: 40 Free Car, Van & Bus Mockup PSD Files For Vehicle Branding
Also, when it comes to vehicle advertising, it has always benefitted businesses in one way or the other and we would really want you guys to know that if there is something that you haven't tried in the past but would want to see how it can work for you and the business, you must go for it. With the learning and experience, you will be able to make informed decisions in the future as well and that is the plan, right? To take challenges and see what they can bring for you in terms of promotion of your business, in terms of generating ROI while also being one of the most recalled brands too.
Before we formally conclude the blog for today, we would like to encourage each one of you to make sure that whatever you guys make, you present it through a nice and detailed mock-up presentation and here is why: your mock-ups will help the decision-making bodies to visualize how the cars or the branding is going to look like for your next big campaign. In addition to that, if there are any changes that you need to incorporate into the designs, you will be able to do that through your mock-ups easily.
Recommended: 100+ Free Outdoor Advertisment Branding Mockup PSD Files
This practice will not only allow you to make the right decisions, but you might as well want to share something that is a little different from the brief but serves the purpose well. You being a proactive resource might win you and your company a good business deal too so make sure that you have all your fronts covered. So, be confident when you are working on the designs and be even more confident to share the rationale behind your creative thoughts and stunning designs as well.
That is all for today, you guys! We hope that you not only enjoyed reading the blog but you will also share it with your friends and favorite colleagues as well who might need the free sports car mockup PSD file to work on a couple of amazing projects. Feel free to share how you liked reading the blog and do let us know if you have any special requests to make too so that we can work on them and get back with your requested content and more in our upcoming blogs super soon.
Free Sports Car Mockup PSD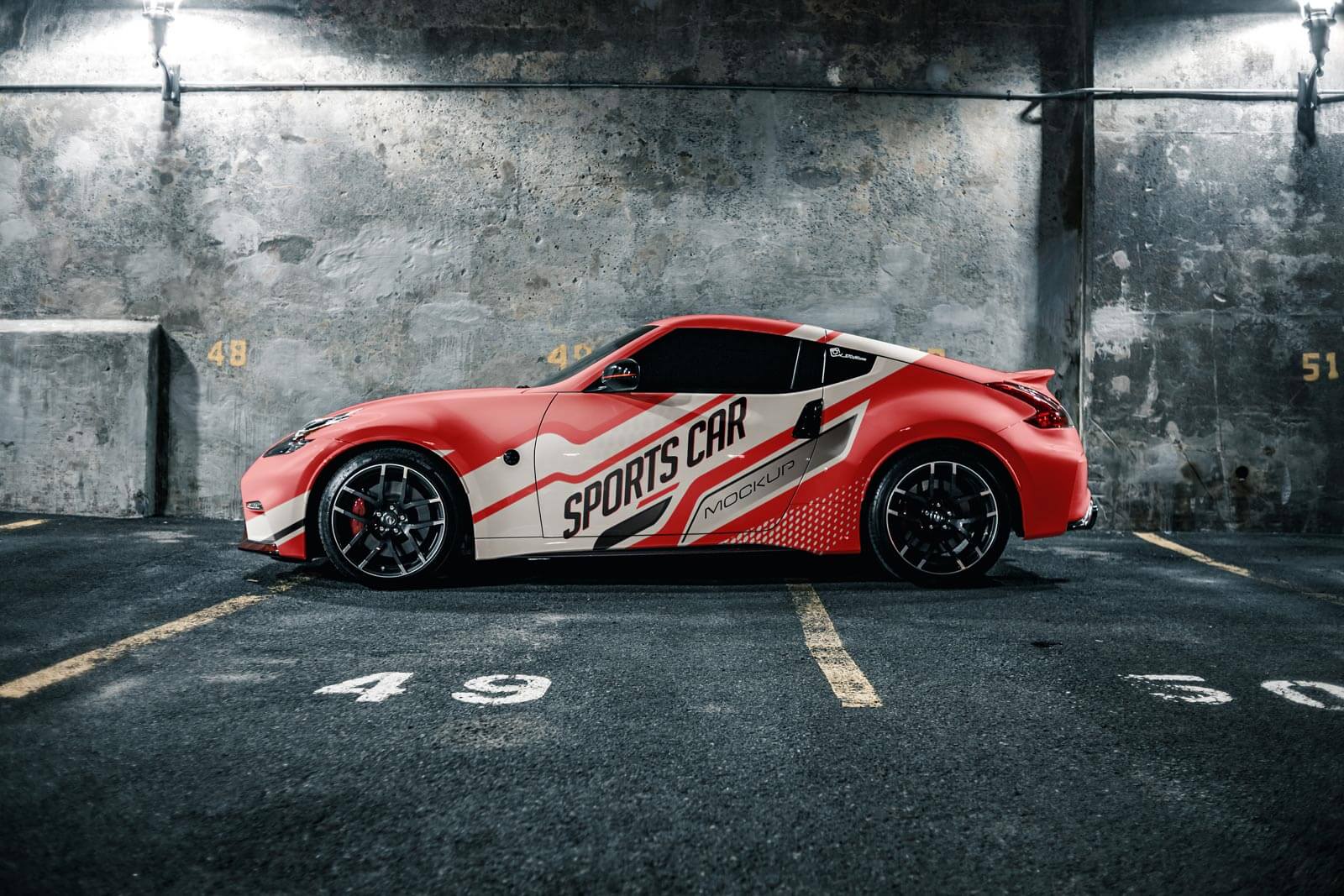 Available Format: Photoshop PSD
License: Free for personal and commercial usage
File Format: WinRAR
Mock-up Resolution: 4500 x 3000 px
Note:
1. Free Sports Car Vehicle Branding Mockup is allowed to share online (A Must Linkback to this page)
2. Say thanks if you like or share/tweet with your friends. That means a lot to me.
3. And don't forget to follow or subscribe to receive more high quality premium freebies & awesome articles only.
Download Sports Car Mockup
More Outdoor Mockups: