Hi there everyone! We are back with yet another super useful blog of ours and we can bet that you all are going to love it as much as we did when we were creating this amazing list of the 10 best 3D wood world map wall art that you can buy from Amazon. But like always, we would want to take a moment and thank you all for the love & support that you send our way and for always sharing our content ideas, tips and tricks and everything else with the people that you love and care for. We hope to see more of that happening in the future too.
If you guys are big on getting your stuff online, then our today's blog is going to help you get your hands on one of the best 3D wood world map wall art for your personal and professional spaces. We know that there are people who like to decorate their rooms and offices with paintings, photo frames that usually display flowers or maybe a motivational quote, etc. but we feel that you should explore more options that can help you decorate in a more meaningful way. World maps are available in the form of wall art in many different forms and sizes.
And it is totally your choice to get the one that speaks more to you. Although, we personally feel that when it comes to decor pieces that are made of wood, it doubles the element of elegance. So, we were like why should we not just focus on that and make a list of the 10 best 3D wood world map wall art? What we have done here is that we have added a variety of options for you guys to check out because not every room is alike, right? There are big rooms that are shared by a couple or roommates, then there are that are not square or are more elongated so you really have to see what will look best in your room.
For your offices or workplace in general; we would suggest you guys give more thought to the entrance areas as this kind of decor piece already set the mood when you are entering the building and we think that it is always a great idea to not be very open about your personal life as such but put up something that is generic yet meaningful like if we were to get the 3D wood world map for ourselves, we would get it to keep motivating ourselves to save up so that we can travel the world, right? Maybe you would have some other reasoning behind getting a world map to display on one of your favorite walls too so find that out and then get the world map wall art that you happen to like from the list that we have shared here.
Now, we are aware that a lot of people still do not believe in the process of shopping for things online and that is alright, you know because there are chances that those people must have got scammed by some business in the past and they cannot get over that loss. Or that they are the kind of people who like going to the physical stores no matter what they have to buy but they just want to have the real-life shopping experience but guys, we are going to say something here that will help you decide better so, make sure that you have read the blog till the end to make a good decision that you won't regret later on.
Online shopping sure does not allow you to have a real-life experience but that also does not mean that everyone who is selling things on the internet is a fraud. But if you are still not too convinced, then you can always check the reviews section to see what the real people are saying about the products and services and then get the stuff that you want to get. This will help you get your hands on the right things only and we are sure that you are going to have a great time doing your research before you place an order.
And that is all for today, you guys! We hope that you had a really lovely time reading the blog and that you will also share it with the people that you are friends with, people that you are working with and of course, with your family members as well. Feel free to let us know what you guys would like to read up on in the comments section and we promise to be back here with your requested content and more super soon.
10 Best 3D Wood World Map Wall Art To Buy From Amazon
1. 3D Wooden World Map Wall Art
2. 3D Wooden USA Map Wall Art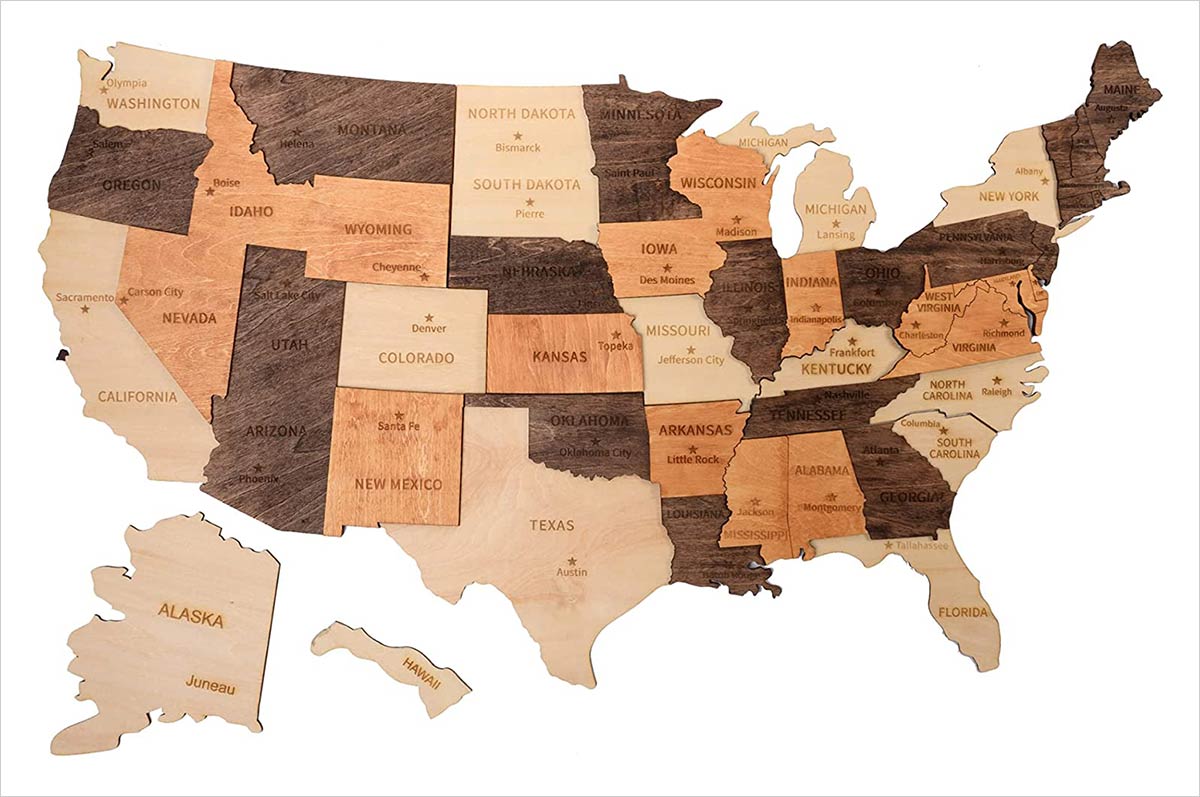 3. 3D Wooden USA Map Wall Art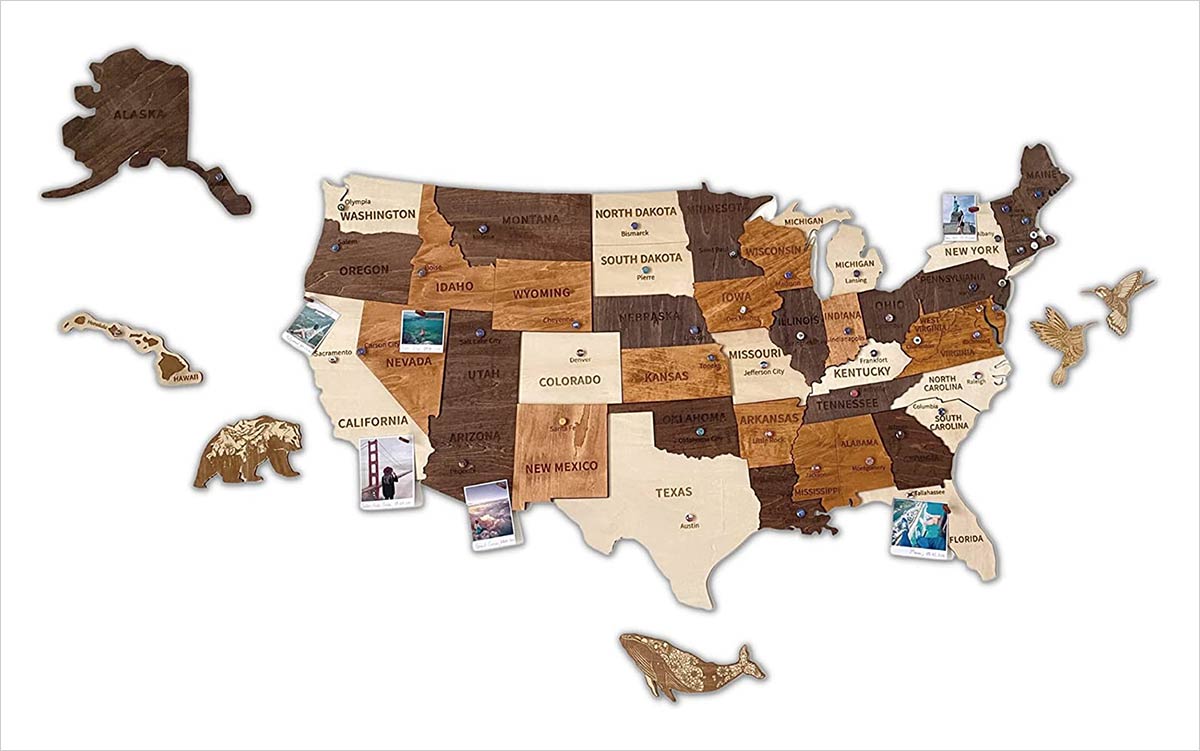 4. Wood World Map Wall Art Large Wall Decor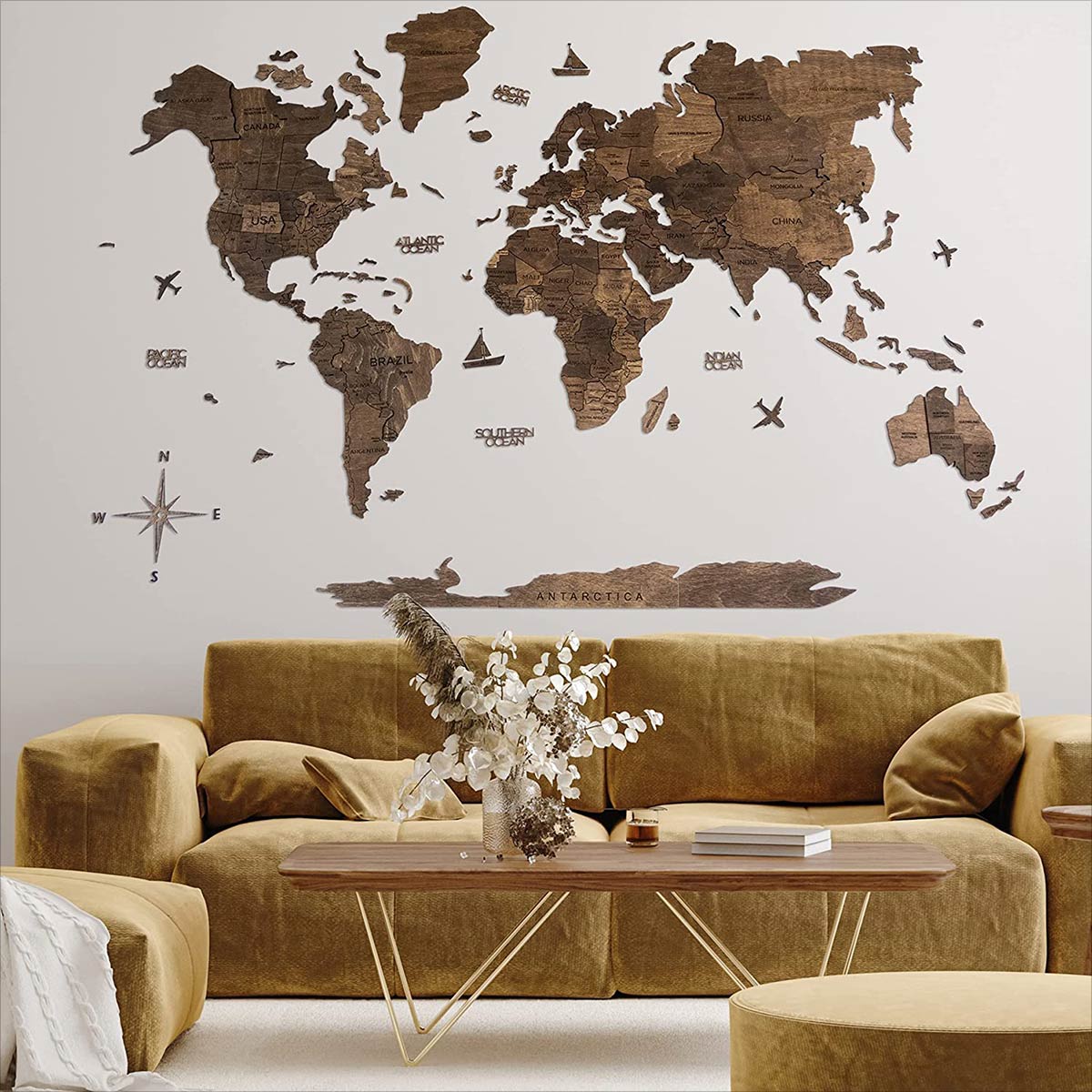 5. Home Décor 3D Wood World Map With Rivers & Lakes
6. Multilayered 3D Wooden World Map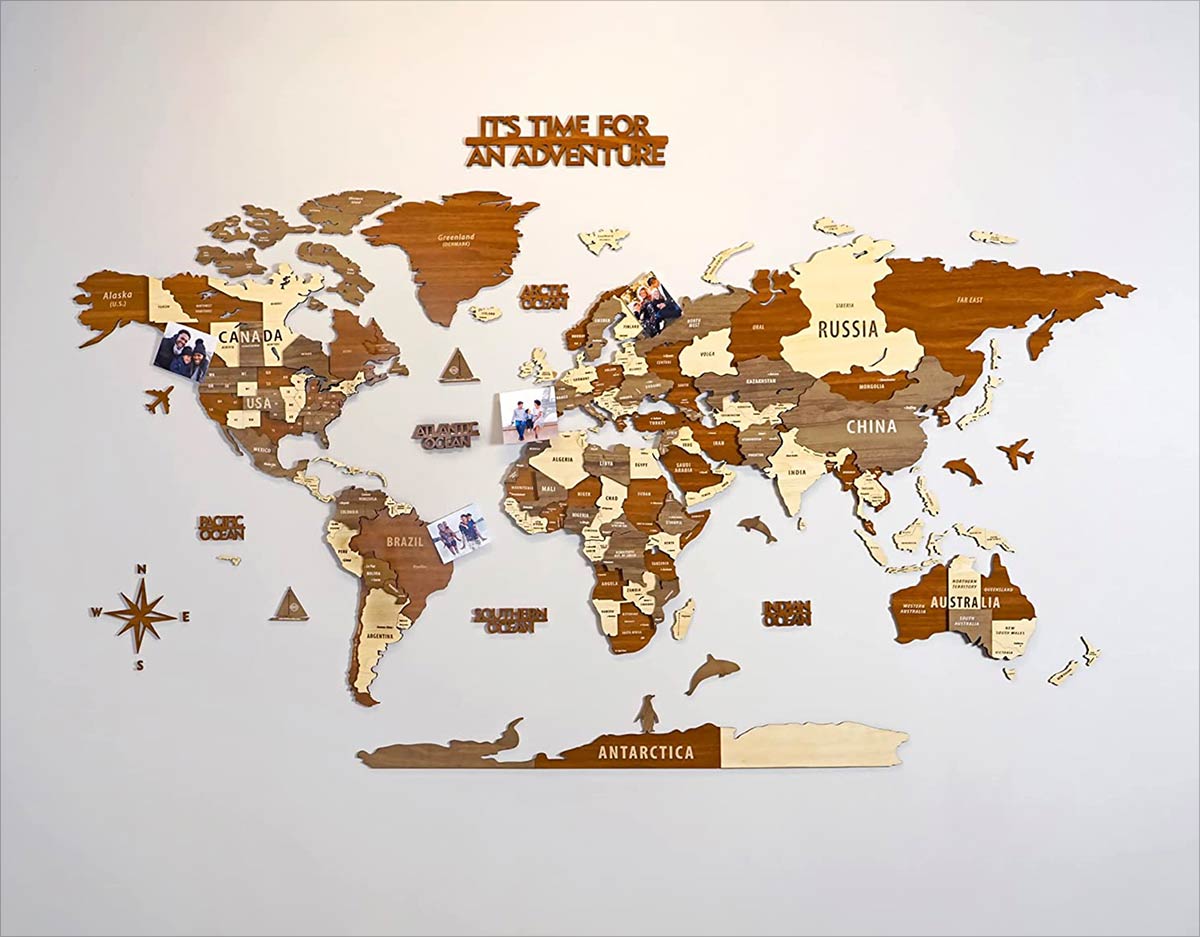 7. 3D Wood World Map Wall Art Decor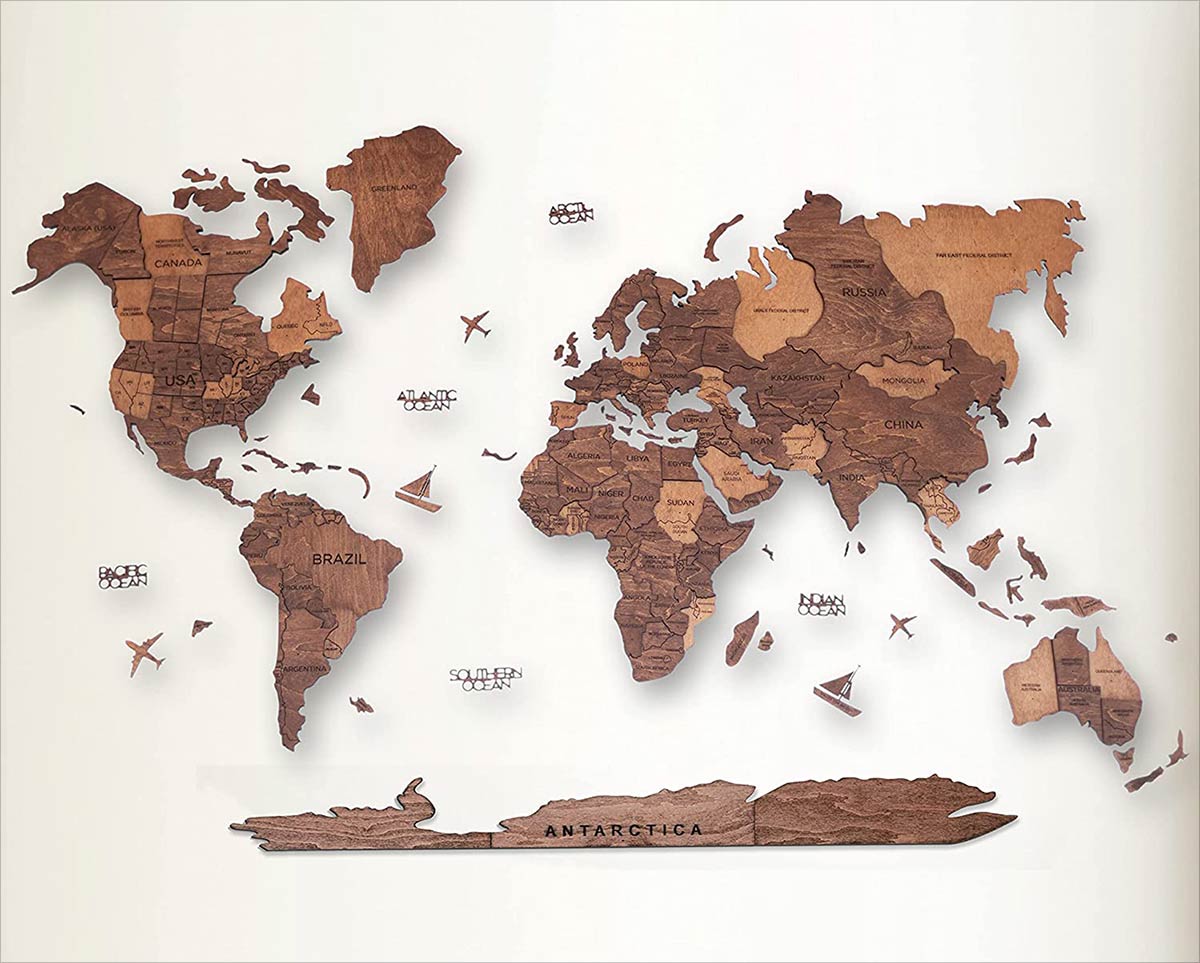 8. 3D Wooden World Map, Wood Wall Map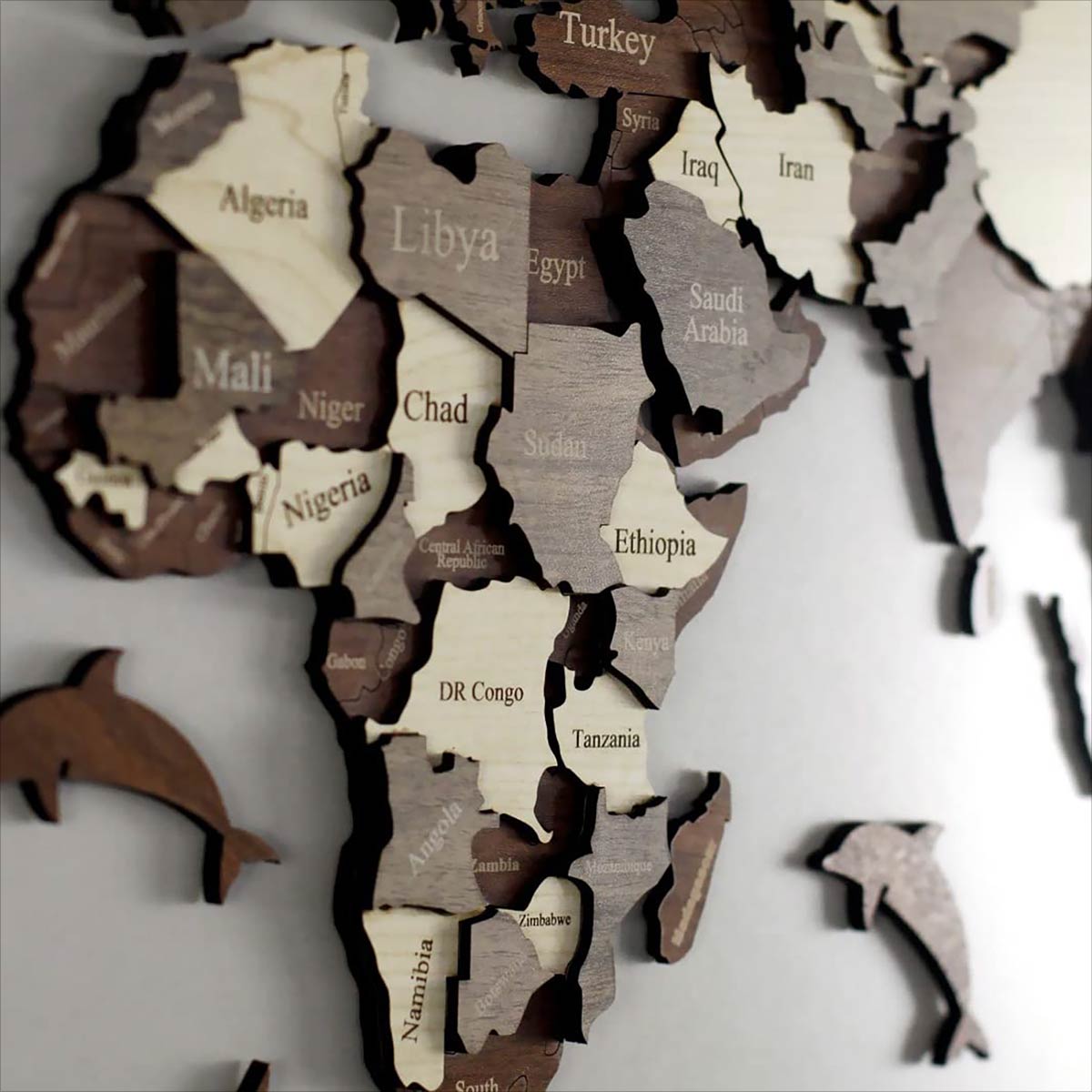 9. World Travel Map All Sizes
10. MCC DIY Wall Clock World Map Large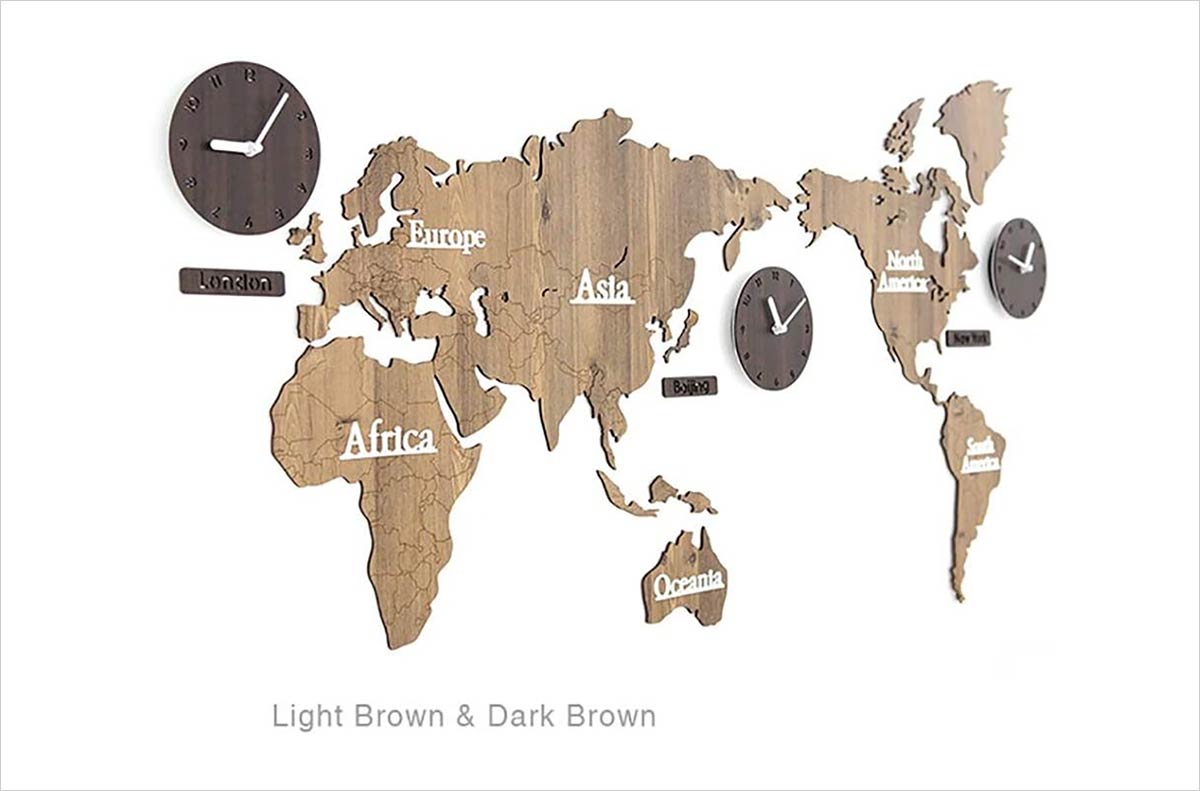 Recommended: