Hi there everybody! Today, we have something very exciting to share with you guys and we can bet that you all are going to have a great time reading about it too. But before we start talking about these stunning iconic one line character drawings, we would just like to take this moment and thank you all for the love and support that you are continually sending our way and for also making sure that your friends, family members and clients, etc. are reading our blogs too and we hope to see more of that happening in the future as well.
As it is very evident from the name itself; one line art is basically the art that is created using just one line and is also known as single line art as well. The uniqueness that is depicted through this kind of art is just phenomenal and of course, like all great things that are created, this needs focus and imagination and you will end up making art that you will forever be proud of yourself. Now, we are sure that you guys would know that you do not have to be perfect at anything and everything that you are creating especially if you are trying out something new, but it is always a great idea to challenge the creative in you to see how far you can go when it comes to creating something that no one has created in the past.
Before we proceed, we would like to mention that it is important to know that multiple people can have the same thoughts and even imaginations too at times; so if you happen to see something created by someone that you have created in the past, try to find out if they got inspired by you – if need be otherwise, just be happy about the fact that your art is making rounds and honestly speaking, as long as the whole process is harmless. It's people spreading the art through their takes on it, then let it be because the world is already becoming very sad for literally everyone. It would not hurt anyone to bring positivity to it through creativity, imagination and all things inspirational.
In order to inspire you guys to do something phenomenal in the near future, we wanted to share this extensive list of one line character drawings with you guys that are not just iconic but you will notice how the drawings are nothing but proof of dedication and commitment to putting something fun and exciting on the table. These interesting one line character drawings are made by a French creative studio called Looop and they did what they did by keeping all things real and to the point. Because we all know that there is always so much happening around all of us that it gets overwhelming, right? And when we go to our social media platforms to maybe unwind or distract ourselves from the real life, we find out that the same is happening there too – too much information, too many details and interestingly, a lot does not get noticed because it starts to feel a little too overwhelming, you know!?
So, to make things simpler and to use art to go with the idea is something that we loved about these people at Loooop and we know that you guys will agree with us on that once you have gone through all these iconic one line character designs. Allow us to share the names of the characters that you can expect to see in the blog! We have Homer, Shrek, Simba, Sponge Bob, Pikachu, Pink Panther, Iron Man, Darth Vader and so many other characters that we have grown up watching on our TV screens and more and we know that in addition to bringing back all those memories, these one line character drawings will help you get inspired too.
That is all for today from our end, you guys! We hope that you guys enjoyed reading the blog and that you will also share it with your artist friends and within your personal and professional circles as well so that they can get inspired by these very amazing and meaningful one line iconic character drawings. Do let us know if you guys have any requests to make too and we will come back with your requested content and more super soon in our upcoming blogs.
Also, we would love to say that whenever you come across a blog of ours that talks about modern techniques of creating art and learning new skills; make sure that you guys spend time on and off the internet to improve whatever you happen to learn. And we are sure that you guys will end up creating magical stuff.
Credit: be.net/loooopstudio
30+ One Line Iconic Character Drawings
1. Barbie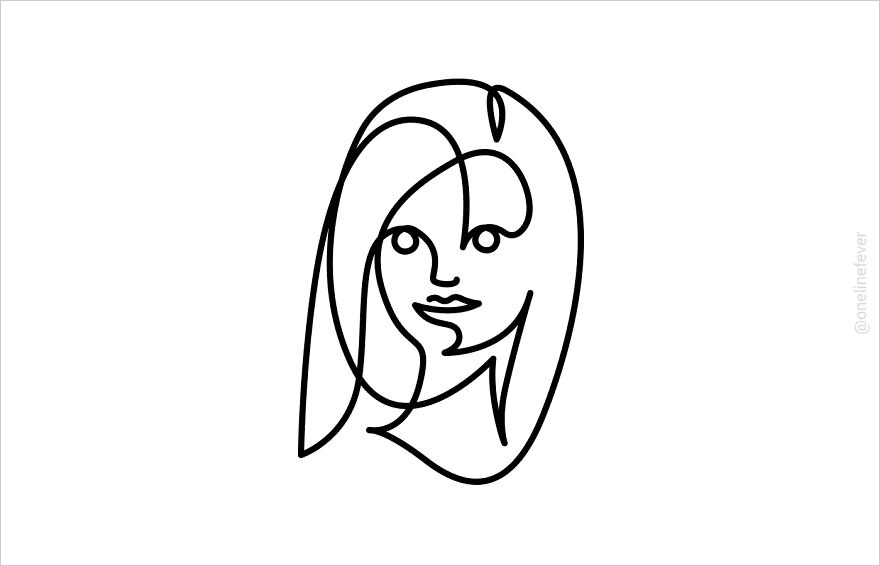 2. Batman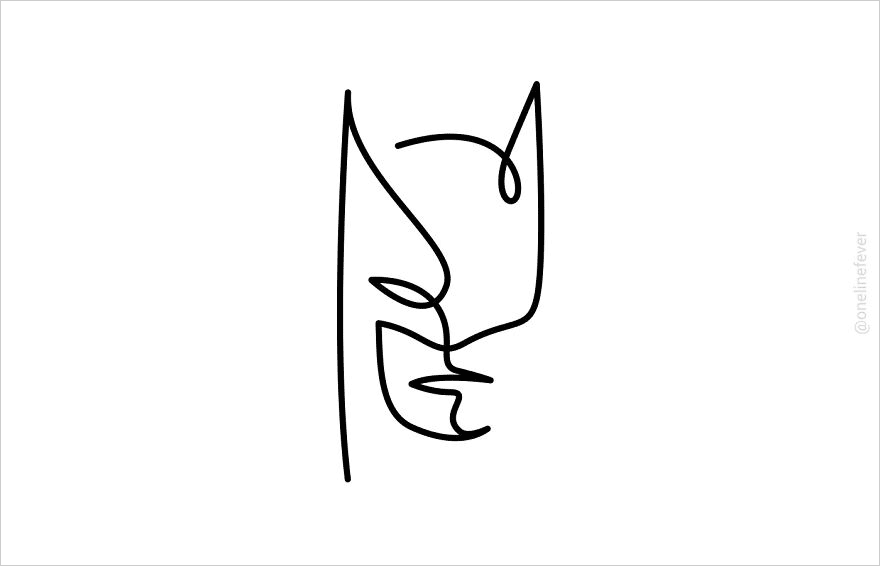 3. Buzz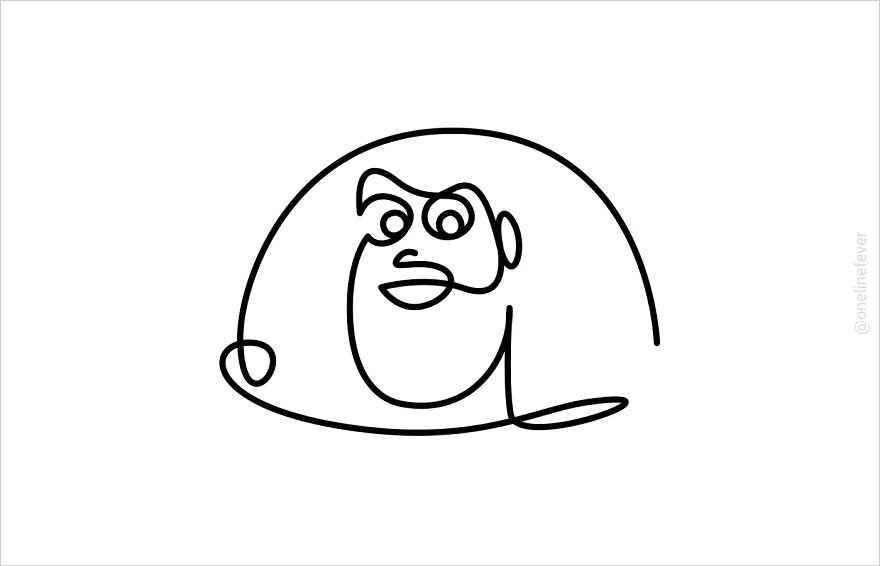 4. Cartman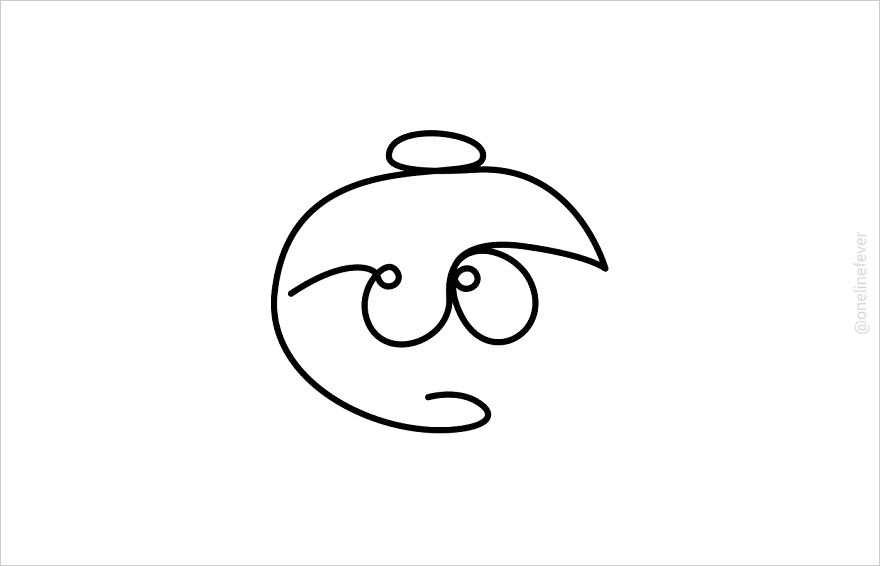 5. Darth Vader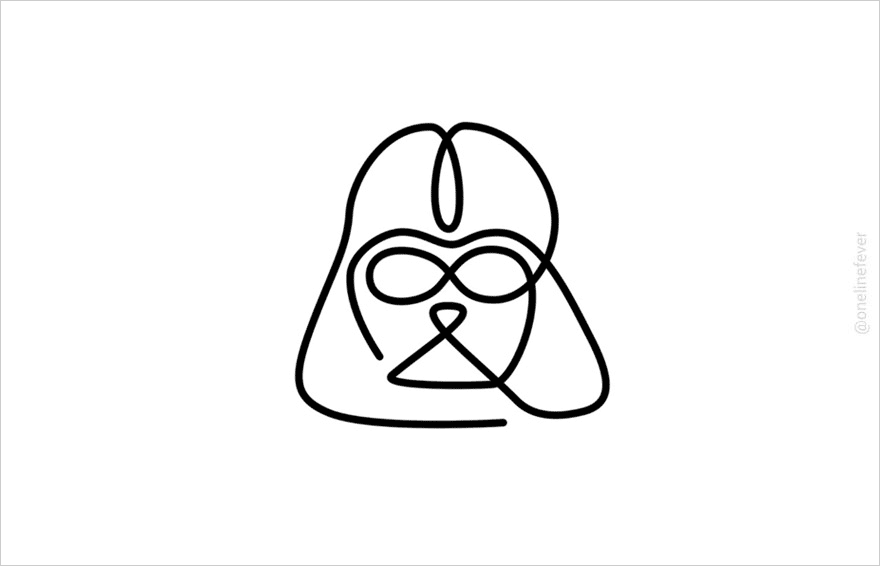 6. Donald Duck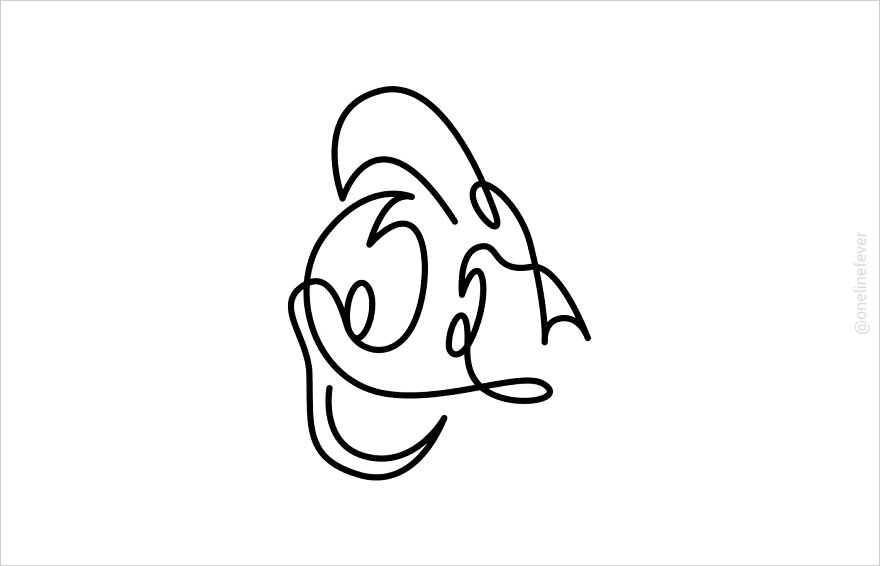 7. Donkey Kong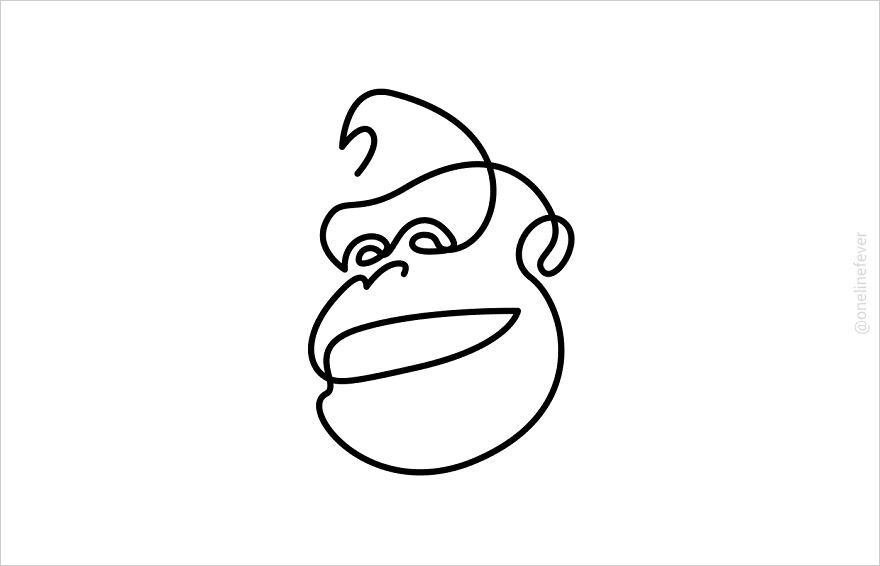 8. Family Guy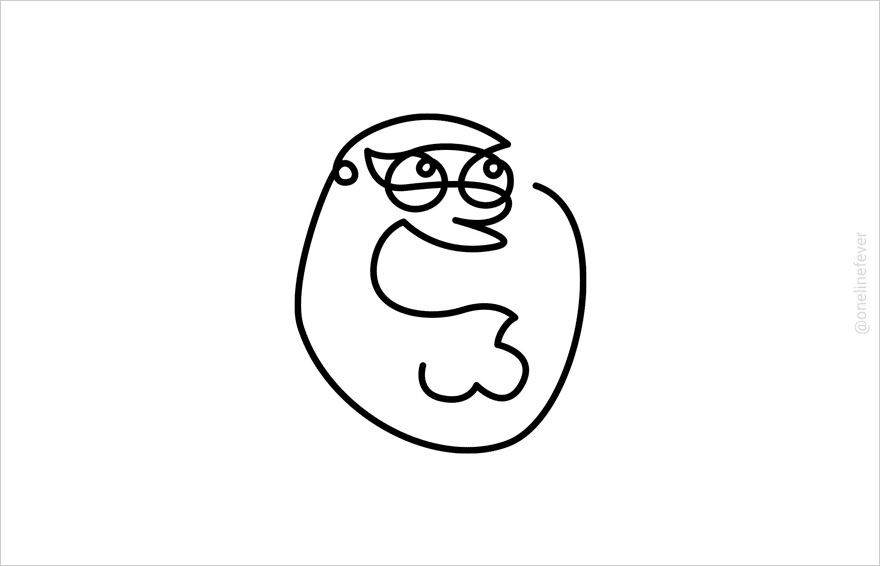 9. Flintstone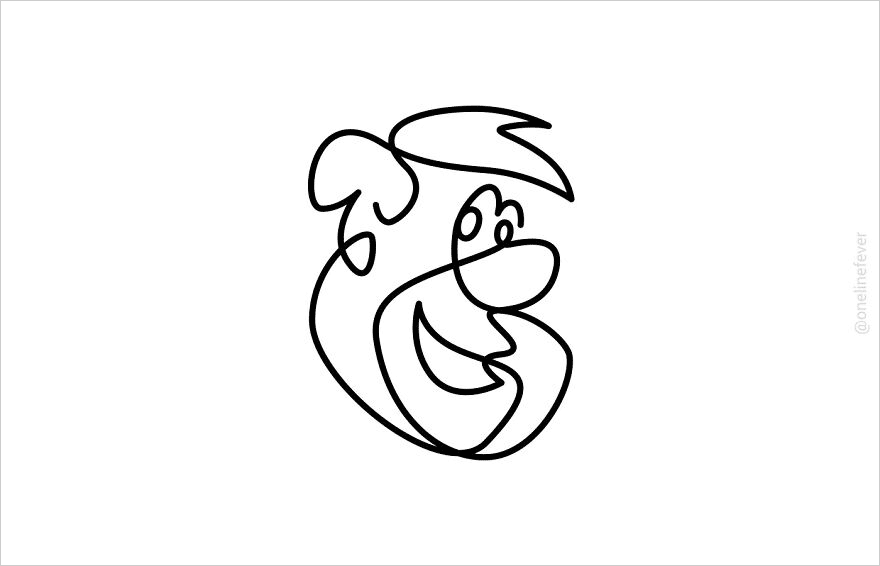 10. Harry Potter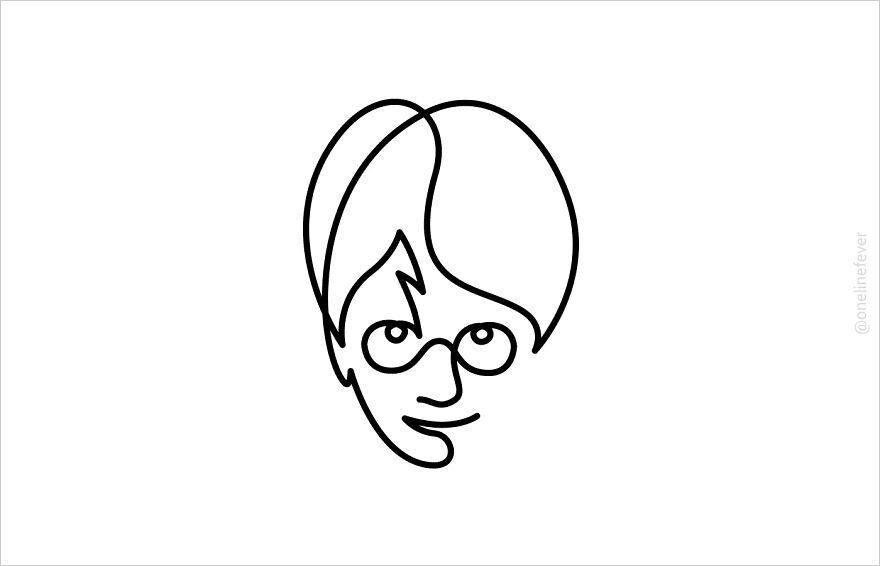 11. Homer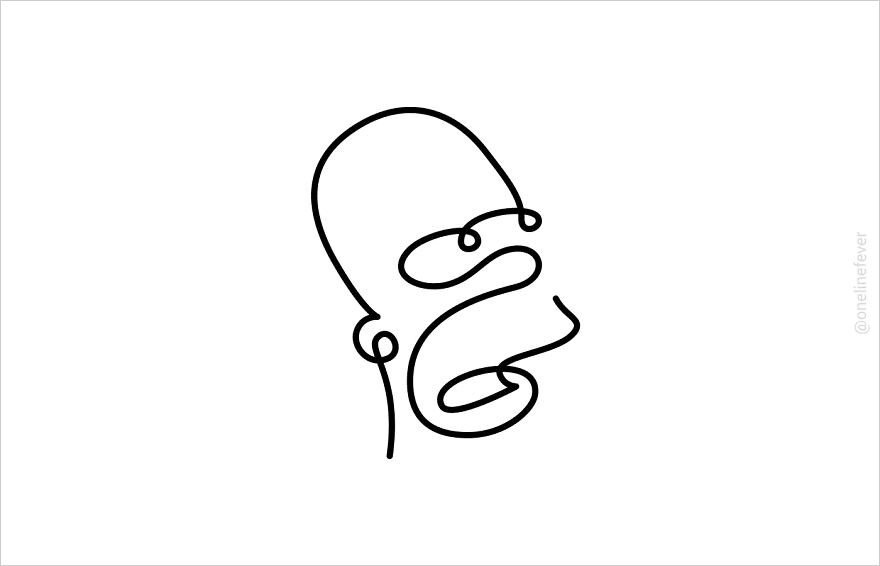 12. Hulk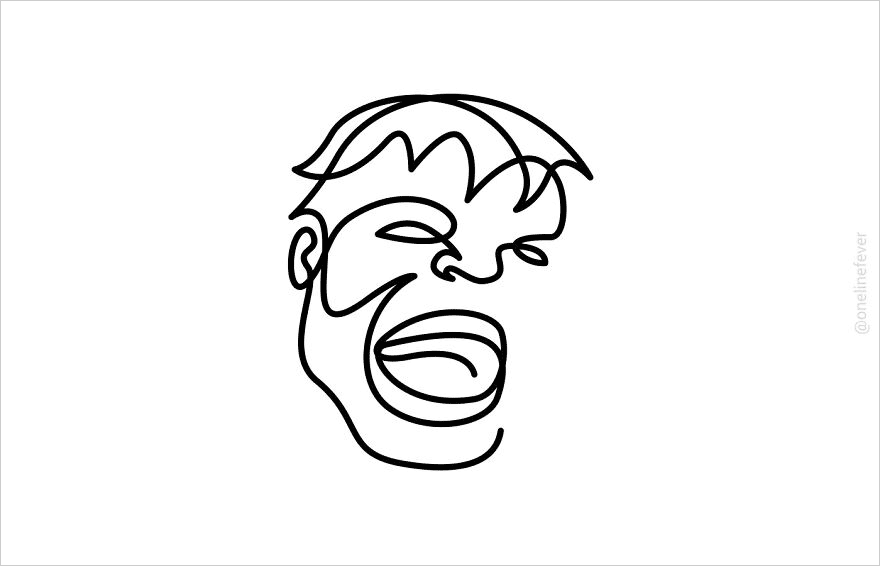 13. Iron Man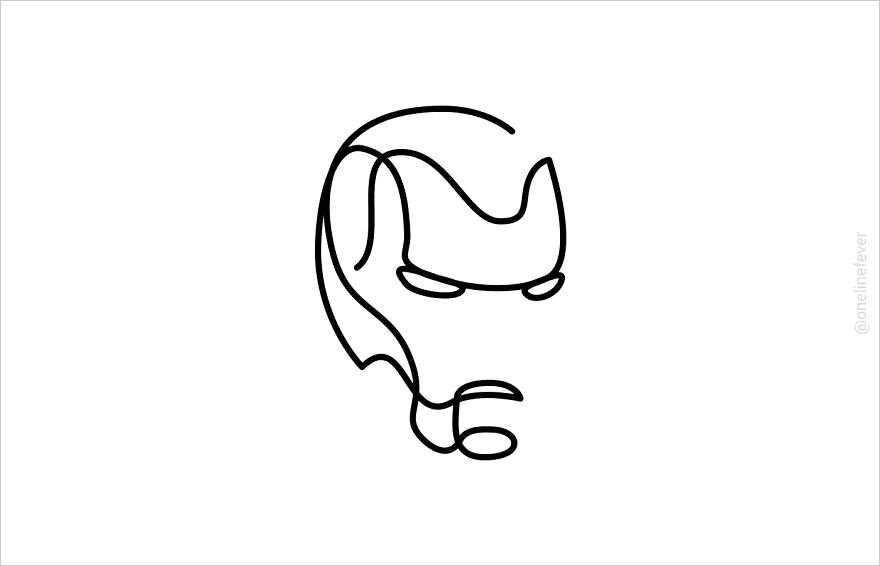 14. Lisa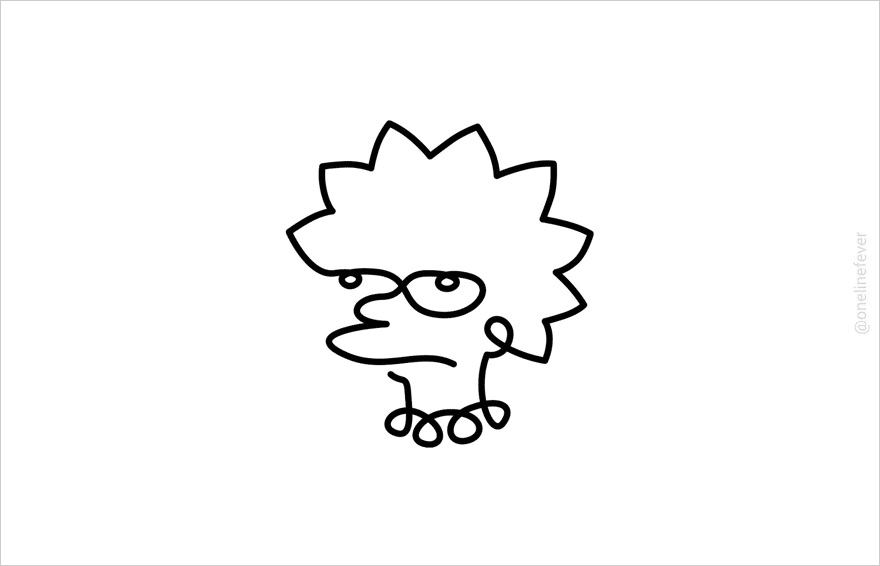 15. Little Mermaid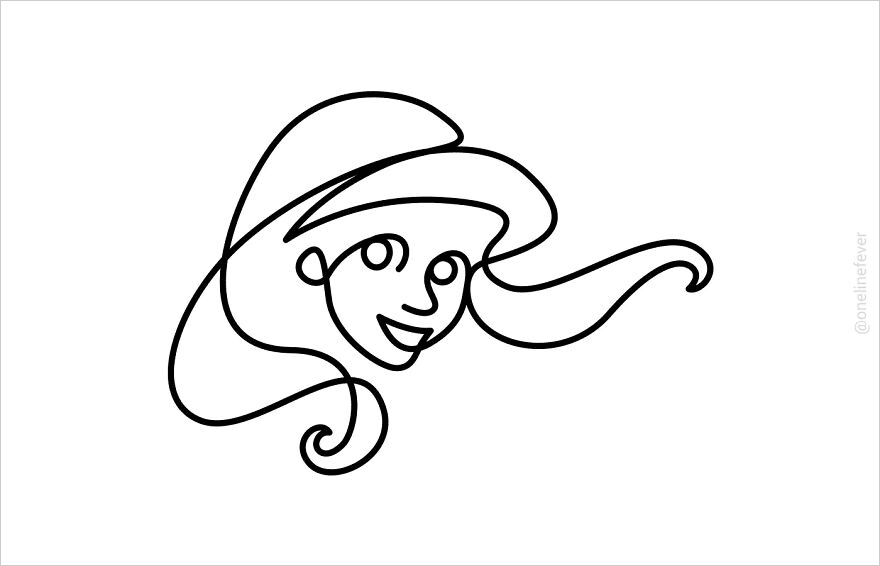 16. Luffy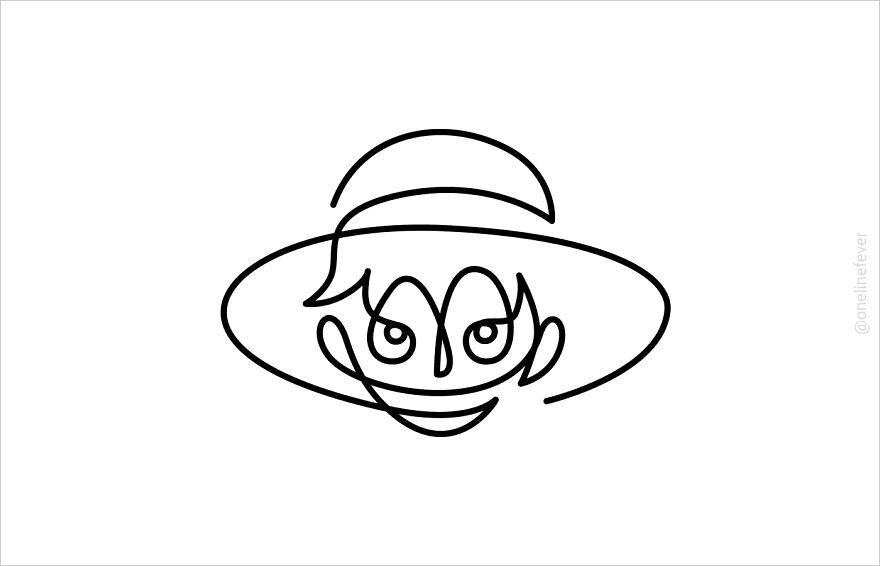 17. Mario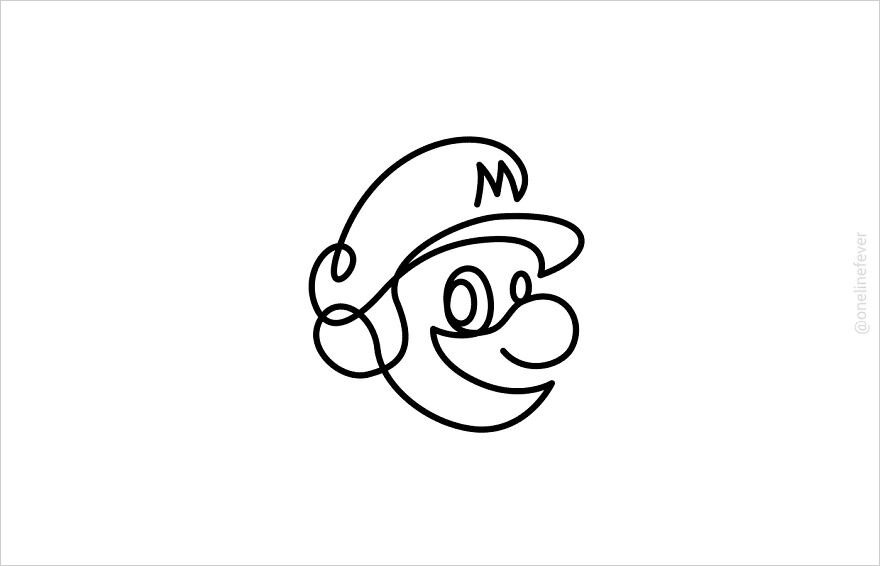 18. Mickey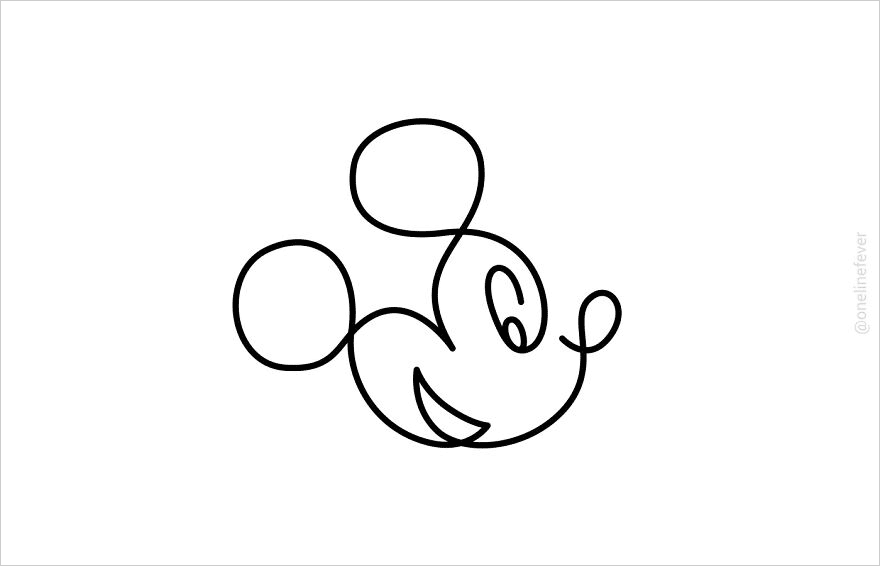 19. Pikachu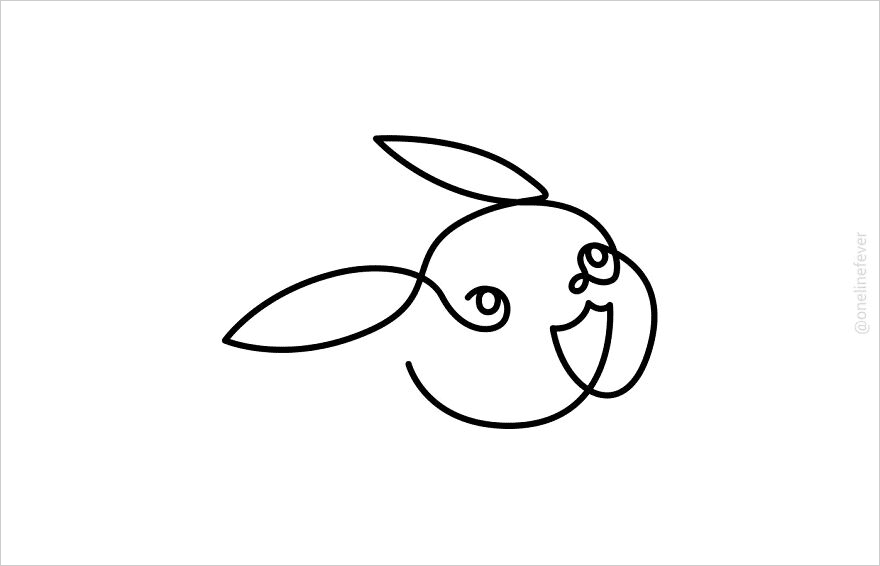 20. Pink Panther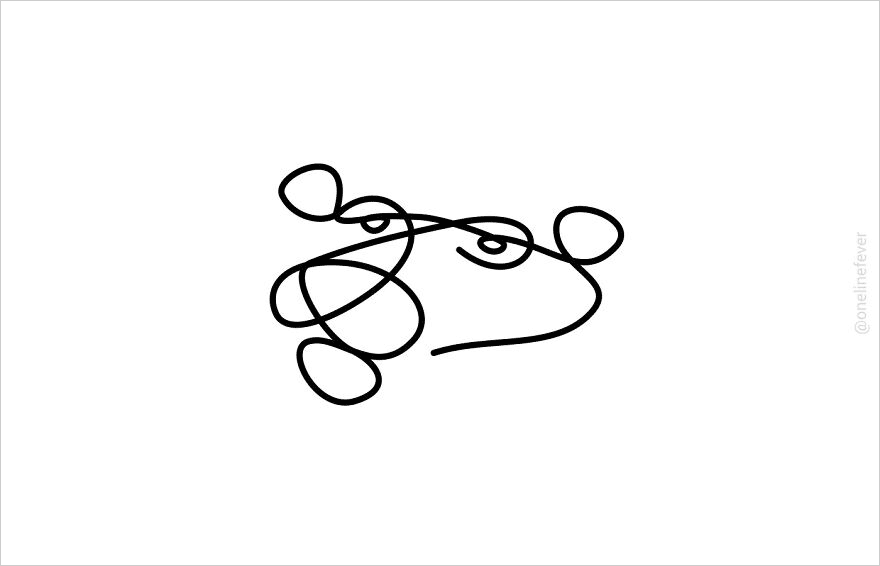 21. Pluto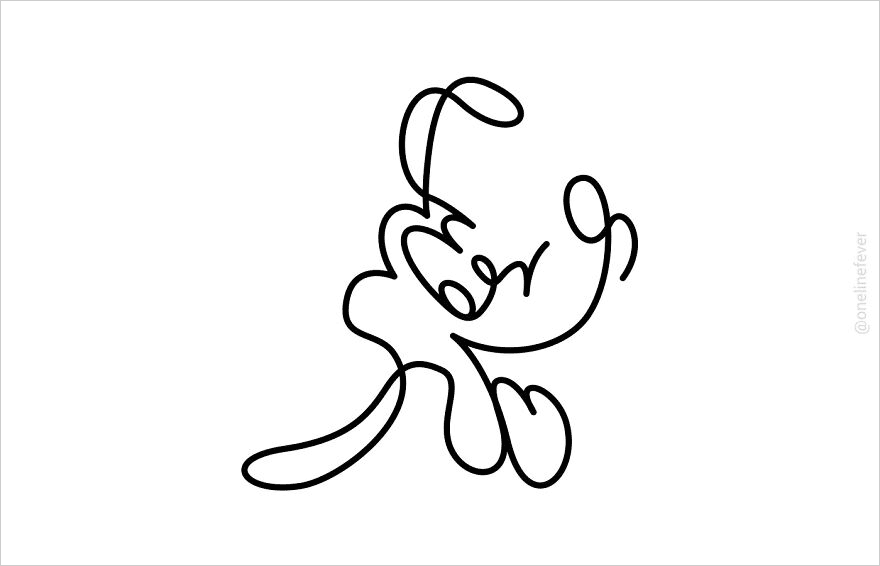 22. Porky Pig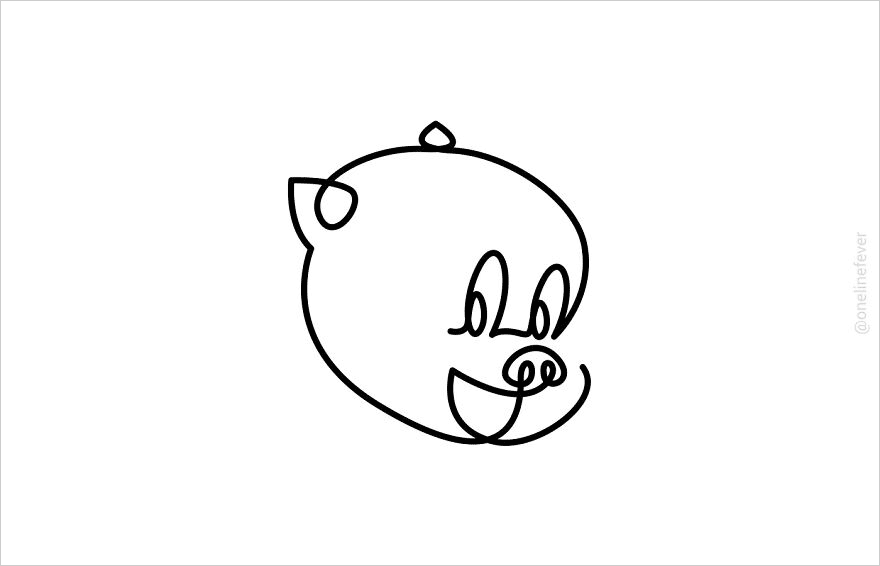 23. Princess Mononoke
24. Shrek
25. Simba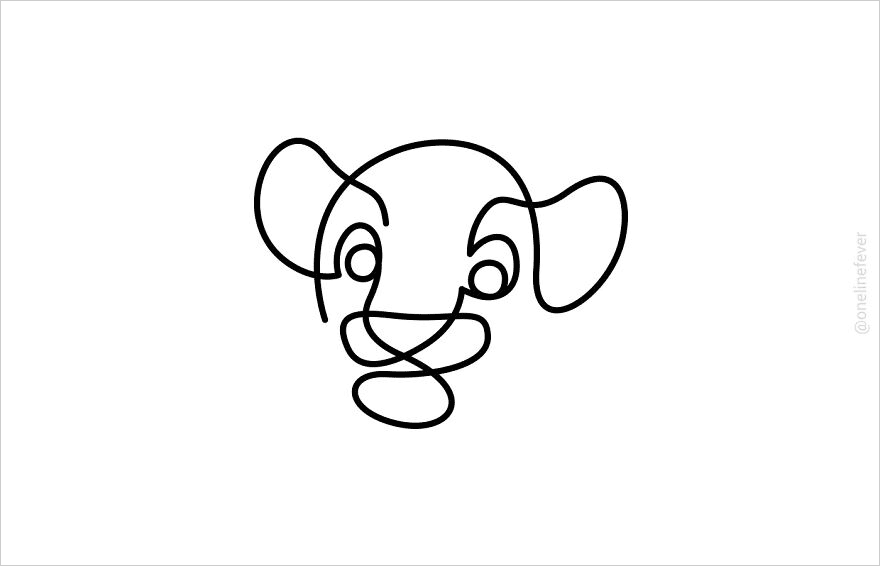 26. Sonic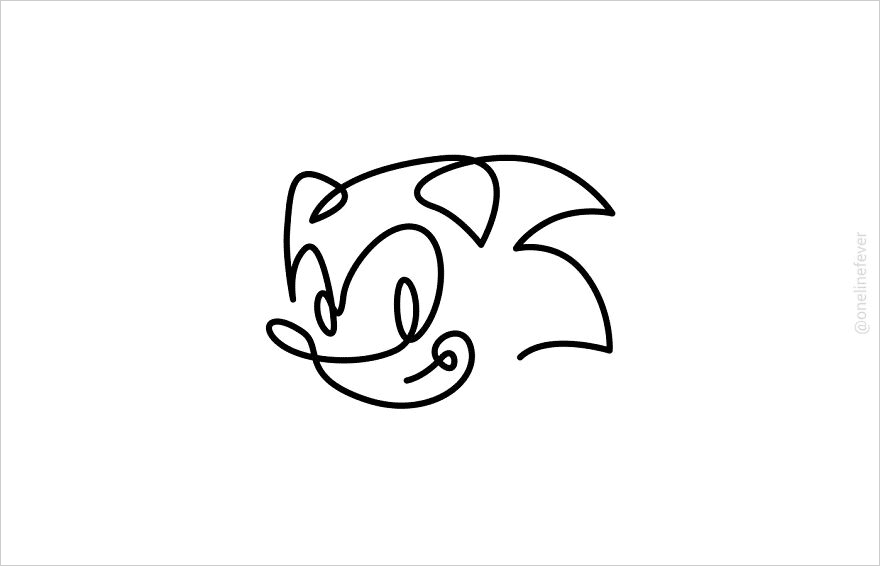 27. Spock
28. Sponge Bob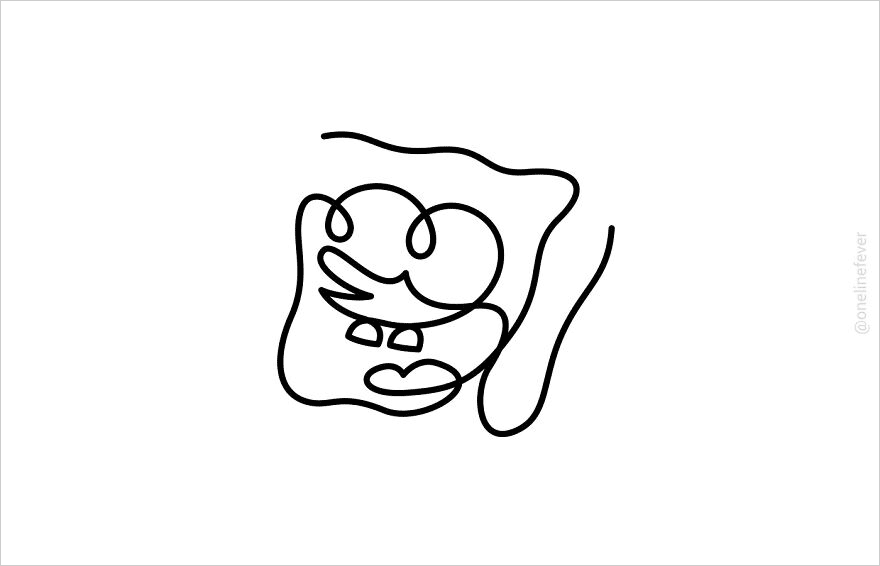 29. Walter White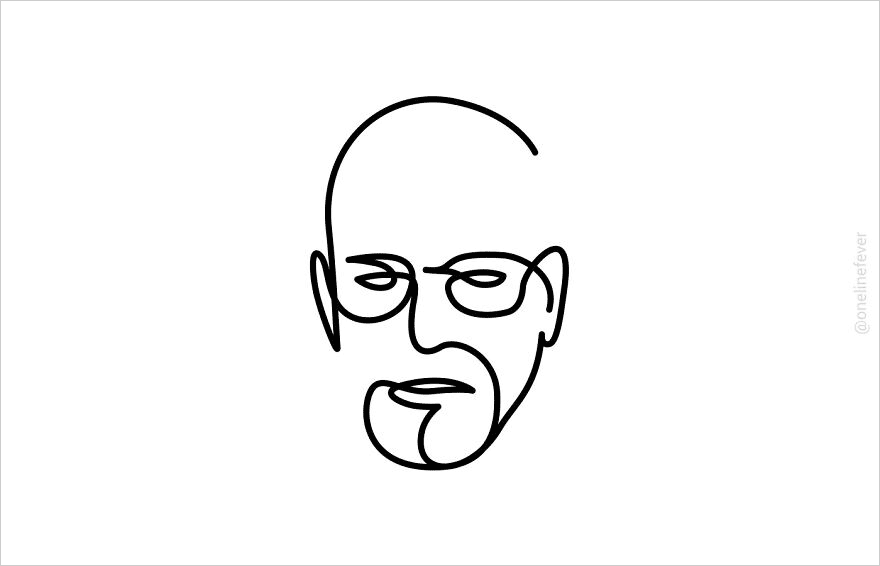 30. Wolverine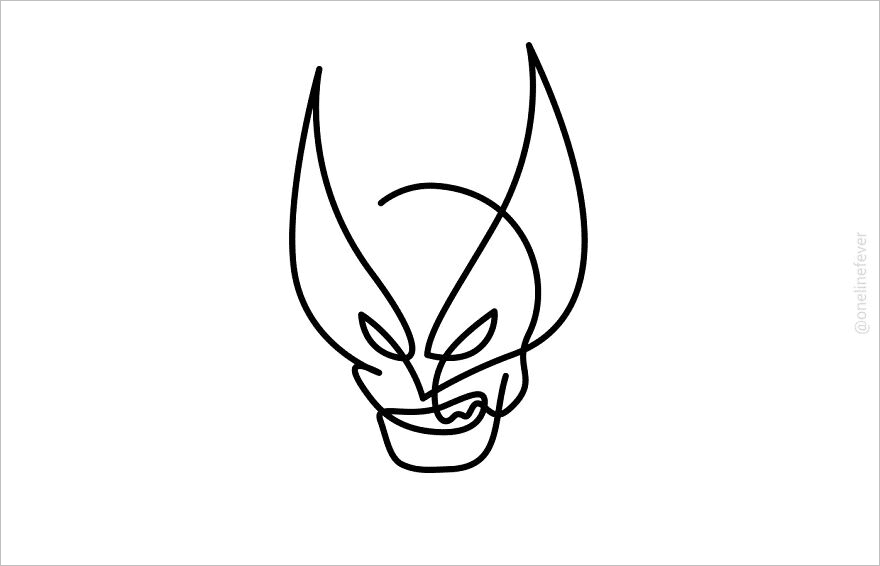 31. Yoda
Recommended: