Hi everyone! We are back with yet another interesting blog of ours and we can bet that you all are going to love reading it as much as we did when we started working on it. If you are one of our regular readers, then we are sure that you guys would know how much we love featuring artists from around the globe and sharing their oh so amazing work with you all so that you can get inspired and make even better stuff for yourself and our today's blog focuses on the very creative editorial paper cut art by Eiko Ojala. Let's dive right into creativity!
Like all other arts that you have seen or even created, there are multiple mediums and platforms that are used to create paper cut art. For example; you can create paper cut art on paper by using sharp knives and scissors, and you can also create it digitally as well. As you that with the passage of time so many things have been shifted to the digital platforms and for good as they allow you more freedom and chances to keep creating art until you end up with something that is just beautiful, you know. And we are glad that the artists found their way to digital mediums for creating paper cut art as well.
If you are into learning new skills and making yourself better at them, you might come across artists who have their courses designed especially for the newcomers and they teach them literally everything so that they can master the techniques and also get to learn tips and tricks so that they can create even better art pieces for their personal and commercial purposes. What we like the most about paper cut art going digital is that you get to explore your inner creative self while also being patient with the process because it involves present-mindedness, the ability to go for just the right colors as well as to pick ideas that can look great when they are created using the paper cut technique.
We would also like to mention here that for some people, learning new things and techniques, etc. is not that hard but for some people, it can take weeks and there are chances that they would still not be super okay with whatever they have created, you know. So, whenever you will plan to create your own paper cut art, there are a couple of things that you should know and the first one of them is to be patient with yourself and the whole process of creating something new from the scratch.
– – – – – – – – – – – – – – – – – – – – – – – – – – – – – – – – – – – – – – – – – – –
More Paper Cut Art by Eiko Ojala:
– – – – – – – – – – – – – – – – – – – – – – – – – – – – – – – – – – – – – – – – – – –
There will be days when you would want to quit making the paper cut art altogether, and then there will be days when you would not want to stop experimenting with all the things that you know and in both circumstances; we can bet that you will be able to create something that you will be proud of, even if it's not worthy of making it your website or Instagram account for that matter. Because only you would know that you tried and that you will get better at it with the passage of time.
Let's now talk about Eiko who is an Estonian artist and easily one of our favorites for how he always creates designs and art that are so full of life that you cannot take your eyes off of them, you know and we think that is the ultimate thing that can happen – art that causes goosebumps or that makes you think so many things while allowing you to explore your inner artists too. We know that when you guys will start having a look at the paper cut art that Eiko has created, you are going to take some time to absorb it all in yourself so that when you create something of your own, you can make better and informed decisions about how you want to go forward with it and if you get stuck at some point, you can always watch tutorial videos to clear out the confusion as well.
That is all for today! We hope that you guys had a great time reading the blog and that you are super excited to try out modern techniques to create paper cut art for yourself and for the businesses, etc. that you are associated with. We would love to see you guys sharing the blog with your friends, colleagues and students so that they can go through this art and let their creative juices flow in all the right directions.
Also, don't forget to share your feedback with us as well and we will see you guys next time with something more fun and exciting to read.
Credit: Eiko Ojala | be.net/eiko
Creative Editorial Paper Cut Art by Eiko Ojala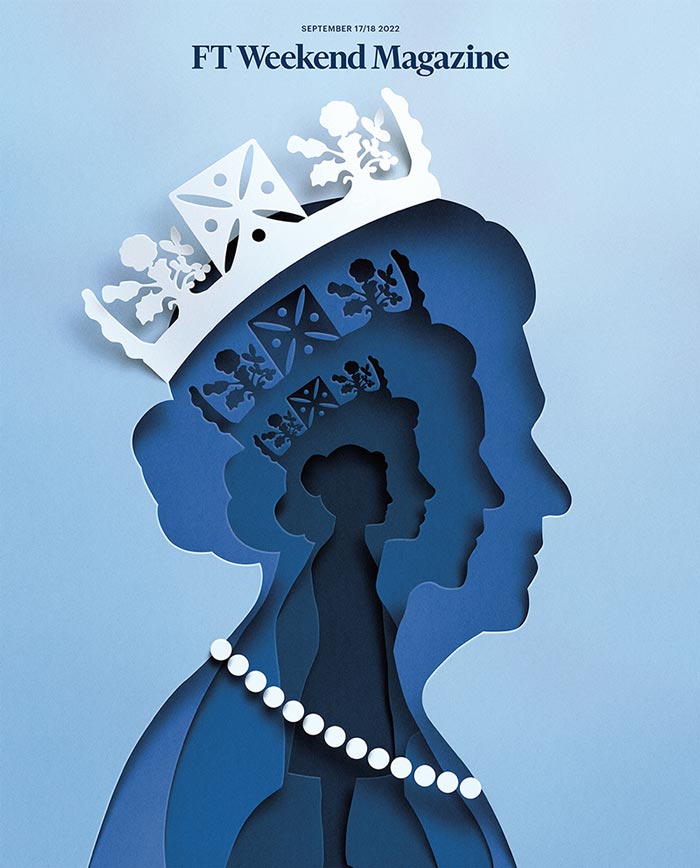 FT Weekend Magazine cover.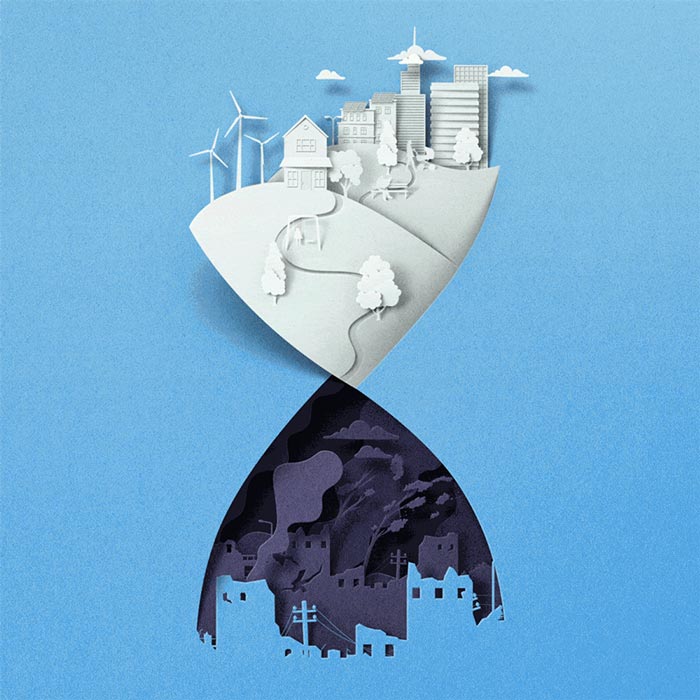 "Tempus Fugit – Time Flees". Cover illustration and animation for Diplomaatia special issue of the Lennart Meri Conference.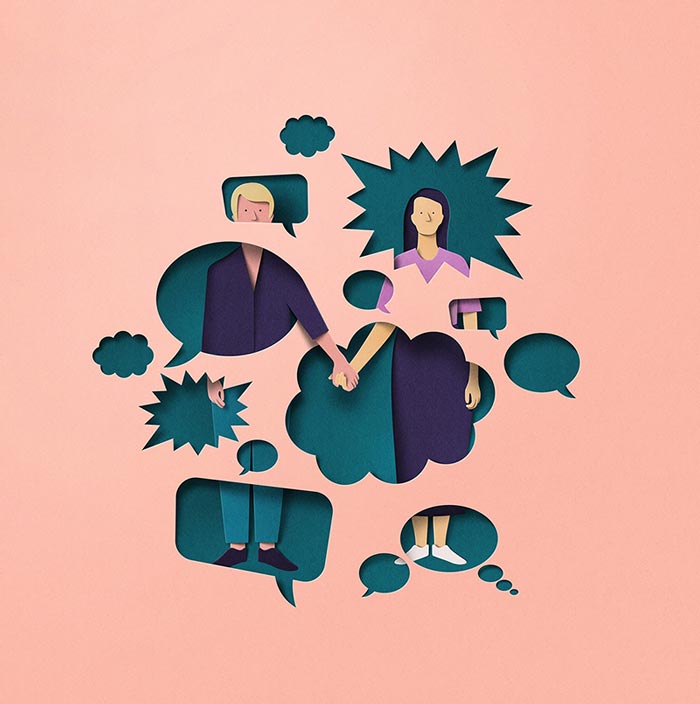 Illustrations for The Guardian's Saturday magazine Lifestyle section about the difficulty of the communication.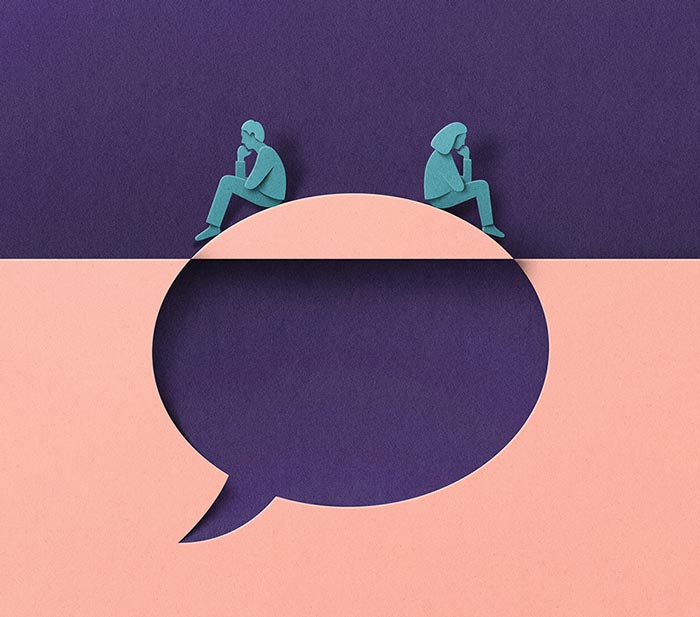 Illustrations for The Guardian's Saturday magazine Lifestyle section about the difficulty of the communication.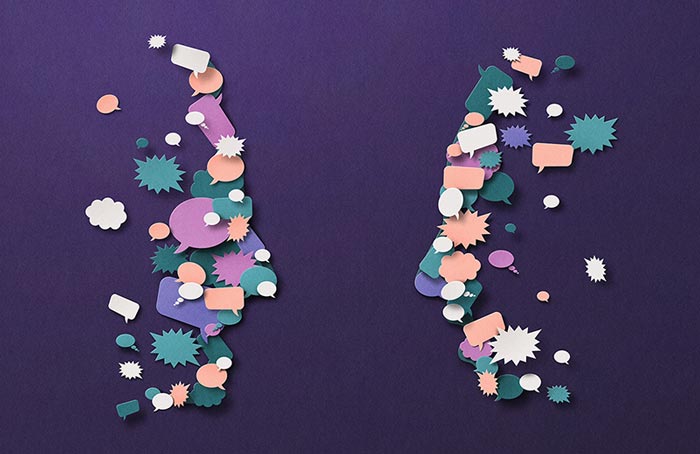 Illustrations for The Guardian's Saturday magazine Lifestyle section about the difficulty of the communication.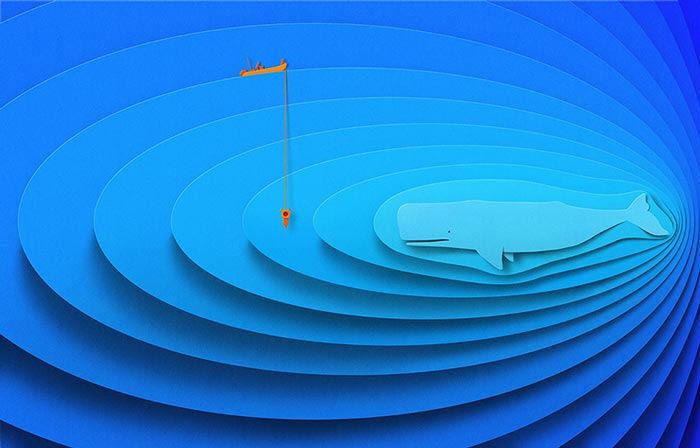 "How to Speak Whale". Double page illustration for The Observer Magazine.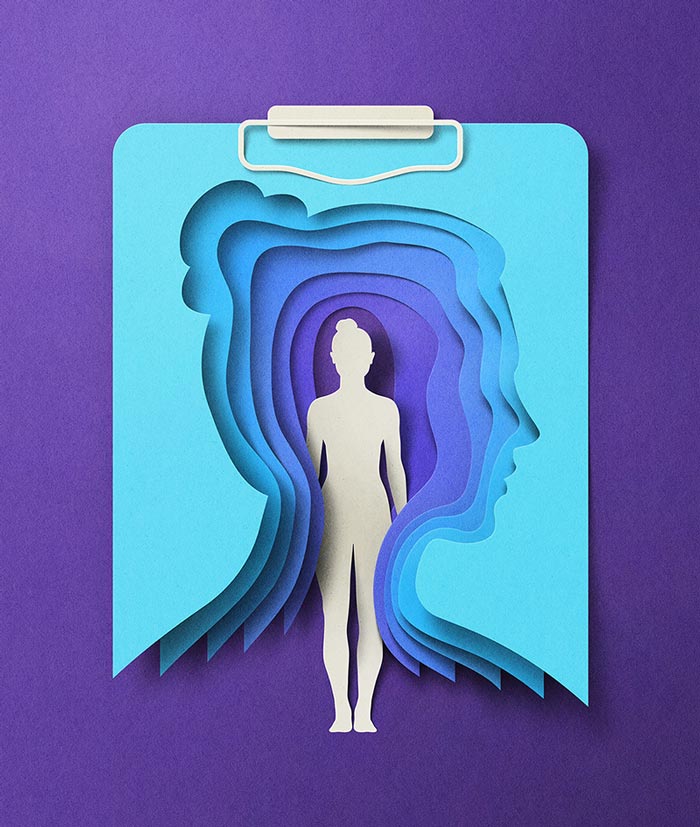 Illustration for 5280 Magazine about how to diagnose rare diseases.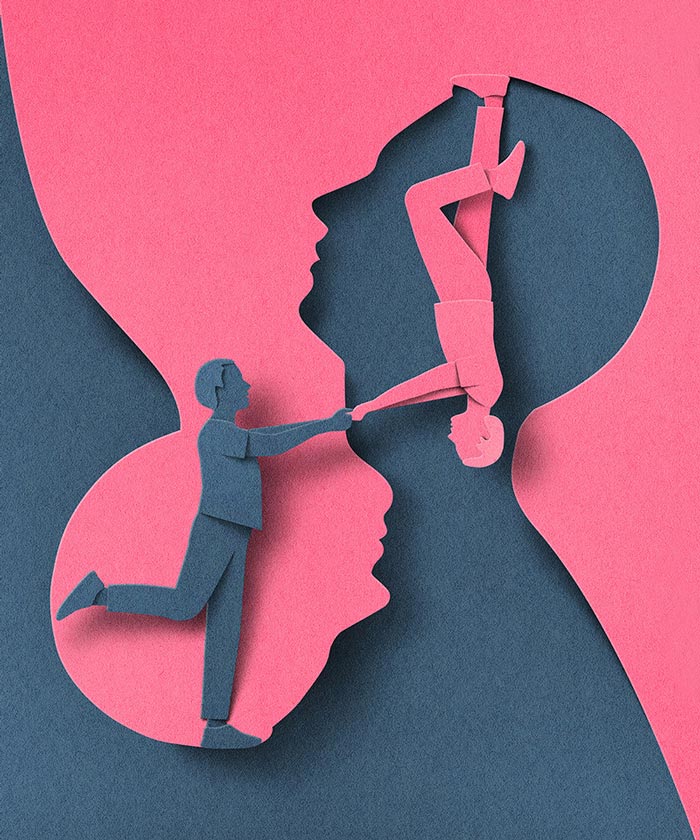 Illustration for Apple Tab Today about dating apps.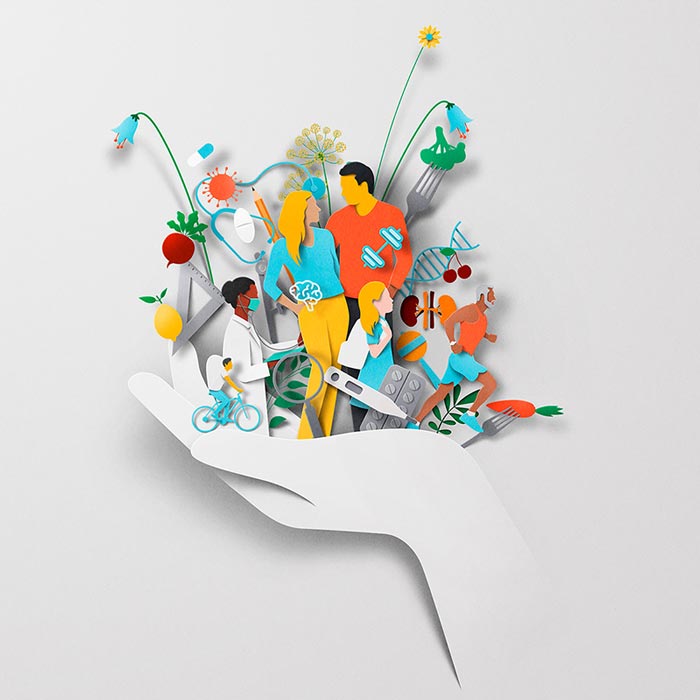 Illustrations for New York Times Well section launch on Instagram.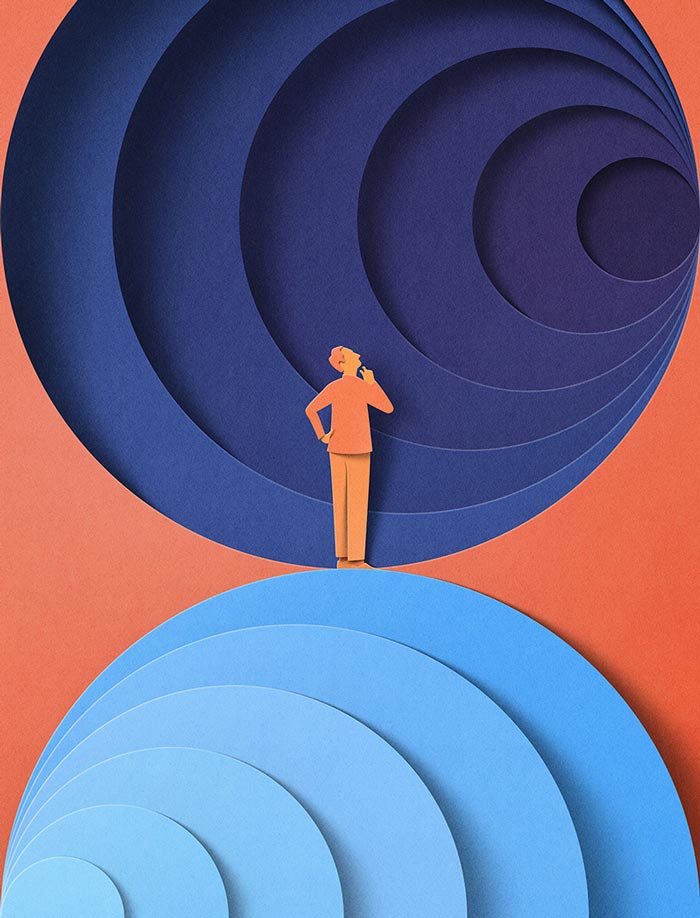 "The Secret Launguage of Reality". Inside illustration for The New Scientist.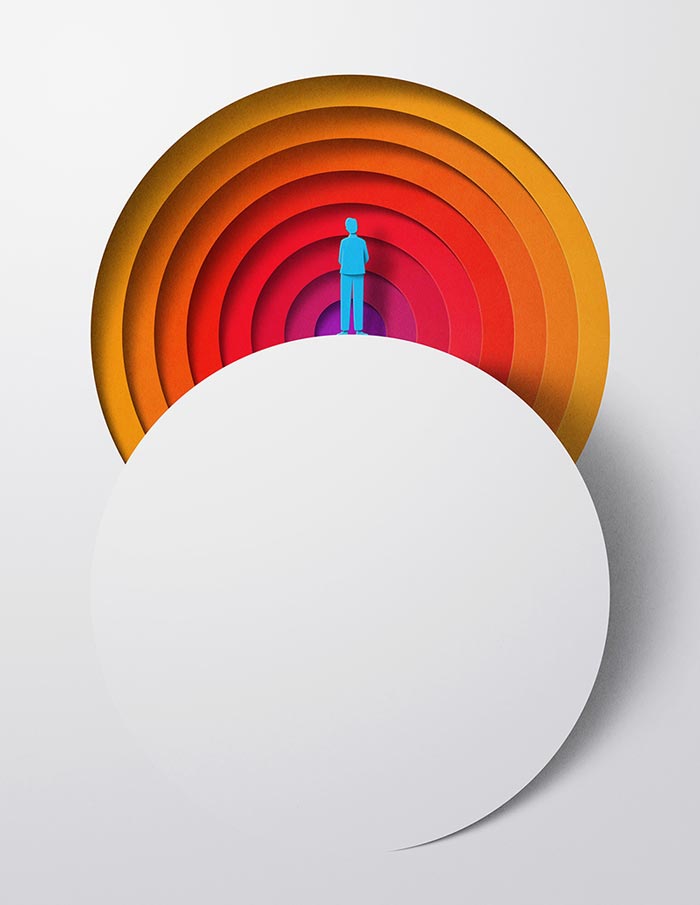 "The Secret Launguage of Reality". Cover illustration for The New Scientist.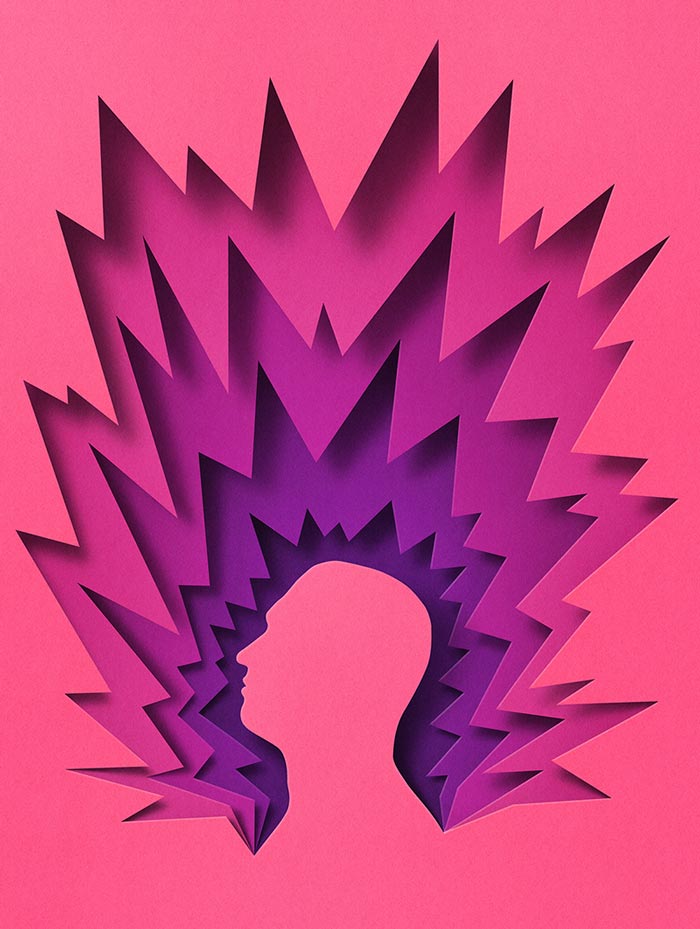 "The ADHD decade". Illustration for the New Statesman Magazine.