Hi, there friends! We hope that you guys enjoyed reading the previous blog and that you are very excited to check out what we are about to share today with all of you. But before we do that, we would like to thank you guys for the love and support that you send our way and for always sharing our exciting blogs, creative ideas and easy to follow tips & tricks with the people that you love and care for. We hope to see more of that happening in the future too!
As you guys know that a certificate is an official document that is awarded to an individual or an organization attesting their remarkable services and commitment to a particular cause, community, etc. and keeping the seriousness of the document in mind, it is very important for all the designers to know that there are a couple of guidelines that you must follow in order to make designs of the best certificates that are there.
In addition to that, certificates are also awarded to students who perform in an excellent manner, and display the best behavior and to honor them and encourage them, it becomes important to celebrate their victories within the educational institutions and there is no other way of doing that then to award them with a certificate or two. In this part of our blog, we are going to be sharing how you guys can make the most beautiful certificate designs for your customers and clients and you can also present the in an excellent manner too. So, keep reading the blog till the end.
You guys must have seen that there are many different kinds of certificates, or we should rather say themes for the certificates that are followed for example; certificate of appreciation, certificate of participation, certificate of completion of a course of a project for that matter and so many more and keeping the different themes in mind, it becomes important for you to make sure that the certificate design reflects the reason why a certificate is being handed over to an individual, a group of people or even to an organization, etc. for that matter. 
Then comes the copy of the certificate itself which can be customized as per the requirements but the fonts and styles that you pick to actually write that copy are what make all the difference, you know? The certificate design should be so beautiful that receiving feels like another achievement and we are sure that you have started to think of all the elements that you can incorporate into making your own certificate designs already. But the most important among the design elements are of course the stamp of the body from which the certificate is being awarded, and the colors of the copy, etc.
Then a prominent space must be allotted to the name of the person so that it stands out along with why they are being awarded that certificate. In addition to that, you can also accessorize the certificate design by adding a border which could either be plain lines, floral or anything that you think will complement the themes of the certificates and you will more than good to go. We would also like to mention here that you must never compromise on the paper quality of the certificates – like ever, because otherwise that would leave a really bad impression on the receiver of the certificate(s) and we are sure that you do not want that to happen. 
Know that some people record their certificates by placing them in folders with love and care while some people have them framed and hang them in their offices and houses, etc. so as a creative and responsible graphic designer, it becomes your duty to ensure that you are not settling for less when it comes to the quality of the certificate, the printing or even foiling for that matter. Lastly, present your designs in a nice mock-up presentation to your clients so that they can visualize how the certificates will look in real life before getting to the next step.
That is all for today! We not only hope that you guys had a great time reading this blog of ours but you also cannot wait to get your hands on our free certificate mock-up PSD file to start designing your very own certificates for your personal and commercial projects. Feel free to let us know what your creative and design journeys were like in the comments section and while you are at it, do share our blog and the free certificate mock-up PSD file with your favorite colleagues and friends as well.
We will see you all next time with something more fun and exciting to read and work on!
Free Award Certificate Mockup PSD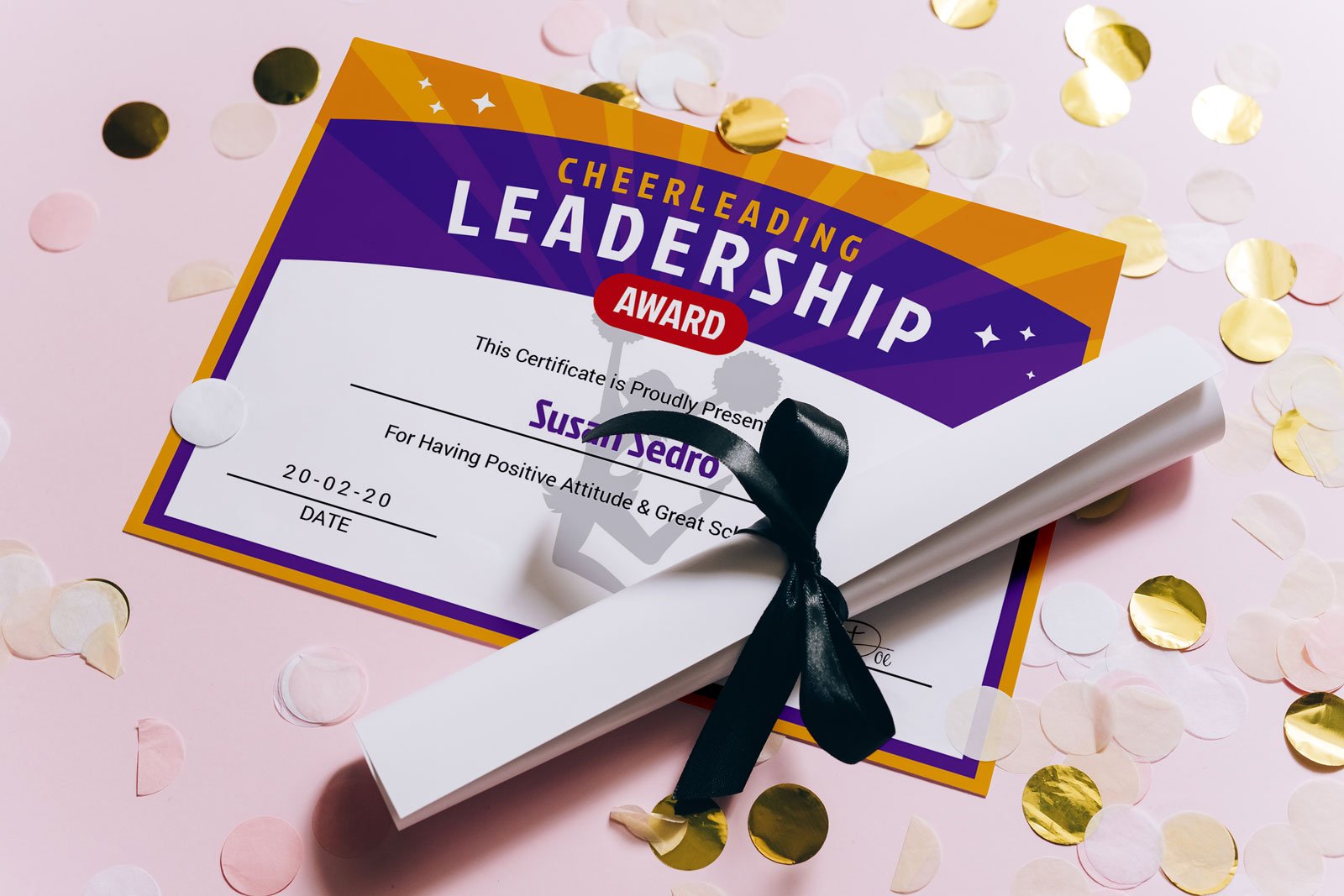 Available Format: Layered PSD with smart object insertion
License: Free for personal & Commercial use
Zip File Includes: Certificate Mockup PSD
Note:
1. Certificate Mockup is allowed for sharing online (A Must Linkback to this page)
2. Layers are hidden to decrease the size of file kindly unhide and place your design on red colored layer.
3. Say thanks if you like or share/tweet with your friends.
Download Certificate Mockup PSD
Recommended Posts: