Hi there everyone! We are back with yet another amazing blog of ours and we can bet that you all will love reading it as much as we did when we were working on our free yet highly editable gummies vitamin bottle label mock-up PSD file. But before we share everything that you need to know in order to design the classy bottle labels and more for your upcoming design projects; we would love to take this moment and thank you all for the love and support you send our way for also sharing our blogs with your friends, family and colleagues, etc. And we hope to see more of that happening in the future too.
Gummies have become a hit these days and we are sure that you guys must have come across multiple pharmaceutical companies and vitamin stores selling their very effective gummies in very fancy shapes and packaging, etc. Maybe you guys are consuming a couple of them too and while the interesting shapes entice you to keep consuming the vitamins, the best thing about the gummies is that they actually work and you can see the improvement in whatever context you are consuming the vitamins, you know.
All of that sounds like a great plan, right? So, we thought why should we not create a free yet highly editable gummies vitamin bottle label mock-up PSD file for you guys that you can use to create designs for your personal and commercial projects, hmm? And here we are and we are about to share all the tips and tricks that will help you guys create the most effective designs for your upcoming tasks, etc. Make sure that you guys read the blog till the end to make better creative and design decisions.
Like all other products that are being manufactured by pharmaceutical companies, the most crucial factor of designing anything for a medicine / vitamin, etc. is to make sure that you guys have enlisted all the contents of the medicine itself along with the dosage as per the age groups, allergies that the consumer must keep in mind while they consume it and know what can happen in case the medicine react, you know. In addition to that, you also need to make the packaging design not look overwhelming, as in; it should not scare the person away, right? It must entice them and make them feel better with the hope that whatever they are about to consume will make them feel better, it will heal them, etc. That is literally the trick, really.
For the gummies, the best thing about them is that they are not only chewable pieces of heaven that provide you with wellness and more, but you can also make them in shapes that you think will entice the masses to check them out and consume them as well. And vitamins are far less harmless as compared to the medicines that we take so that is also a plus point because your body is basically in need of so many vitamins that you do not even know of and when you finally decide to take care of yourself or for the people that you love and care for, the products must be worth the consumption. 
We are sure that whatever vitamin company you are working with has ensured that their products are more than just fine and that they prove to be super beneficial to all the consumers as well so, now the ball is in your court, really to make the products sell and that can only happen when you know what others are doing in the market, what's their communication like and what's the gap there that you can fill and we can bet that you will be making the products so very successful.
Make sure that while you are brainstorming, you also have the insights into the target audiences as well in order to develop the communication that speaks to them and only them. Because through that strategy, they would know that you know their demands and you are here to fulfil them too and that would be just perfect. 
That is all for today! We hope that you guys had a nice time reading our blog and that you are super excited to start working on our free gummies vitamin bottle label mock-up PSD file as well. Do let us know what your creative and design journeys were like when you actually did make something out of our mock-up PSD file in the comments section down below. Also, do not forget to share the blog with your friends, students, favorite colleagues as well and we will see you all next time with something more fun and exciting to work on very soon. 
Free Gummies Vitamin Bottle Label Mockup PSD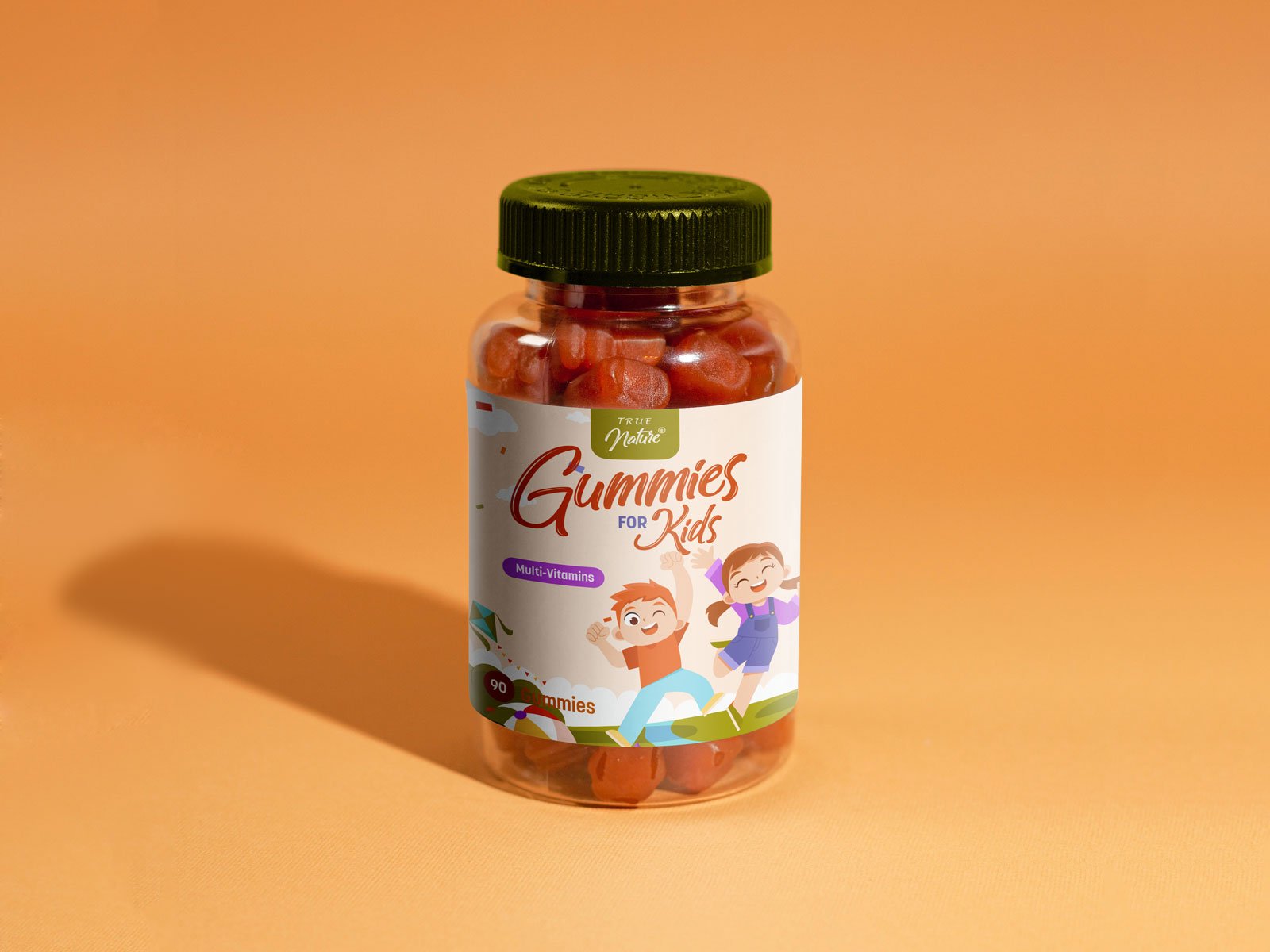 Available Format: Photoshop PSD
License: Free for personal and commercial usage
File Format: WinRAR
Mockup Resolution: 4000 x 3000 px
Note:
1. Free Gummies Bottle Mockup is allowed to share online (A Must Linkback to this page)
2. Say thanks if you like or share/tweet with your friends. That means a lot to me.
3. And don't forget to follow or subscribe to receive more high quality premium freebies & awesome articles only.
Download Capsule Bottle Mockup
Recommended: