Artists always love things with a hint of creativity and expressiveness. It makes it difficult to
find the right gift for them. Artists and Art enthusiasts both have particular tastes. They like
very specific things and always appreciate thoughtfulness while getting a gift. Finding a gift
for your art-enthusiast friend is always a difficult take compared to gifting your younger
brother the specific pair of shoes he asked for. Getting a gift for an artist is a way to impress
their creative soul. Here are some gifts that every artist will appreciate without having to put
much thought into them.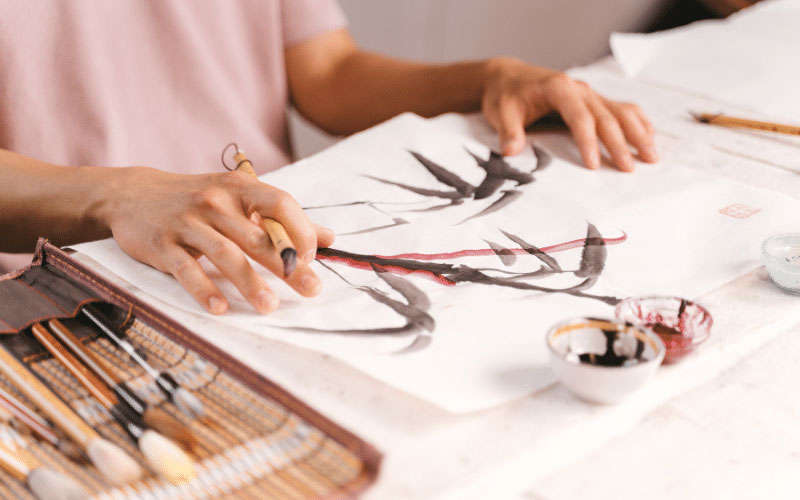 Leather Paint Brush Roll
A leather paintbrush roll is the best gift you can give to a painter. It doesn't matter if they are
a young painter who is yet to discover different types of nude paintings or an experienced
painter who takes inspiration from the likes of Van Gogh and Pablo Picasso. A waxed leather
brush roll will let them keep all of their brushes organized and in perfect shape. You can
even get it customized with their name, initials, or any short phrase written on their or the
inner pockets to make it more memorable.
Brush Preserver and Cleaner
This paint brush preserver will always keep brushes new and safe. Made specifically for
painters, this is one of the best and most valuable gifts you can give if you have a friend or a
relative who loves painting.
The Secret Lives of Color
The Secret Lives of color is a book that tells you stories about 75 different colors. It will let
you in on the secret stories of how the colors came into existence, whether it is from politics,
fashion, or the art of war. You can find this book online and the reviews on this book will
make your worries go away. Some reviews say "it is easy to read" and some say "hard to put
away".
Inkless Drawing Board
Whether they need some practice or just trying to come up with their next big idea, this
inkless drawing board will be their best friend. All they need to do is use the water brush and
let their creativity flow. The best part is they don't have to waste ink and paper. Dipping the
bamboo water brush in is all they have to do and the rest of it will just come out naturally.
Cordless Hand Massager
After a long, stressful but creative day at painting, sculpting, or drawing, a hand massage is
the absolute best an artist can get. A cordless hand massager will help them sit back and
unwind. Many massagers also come with different intensity levels and heat settings too.
Masterclass Subscription
Getting gifts for your artist friends they can use is all great but helping them get better at their
art is something that will stay with them. Whether you have a photographer or a painter or a
sculptor friend, you can buy them subscriptions to their favorite artists or the inspirations
they've been thinking of for a long time. Give them this gift and see them glow up.
These were some of the best gifts you should give to your artist friends.
– – – – – – – – – – – – – – – – –
Recommended Articles for Artists: