Hi everyone! We are back with yet another super useful blog of ours and we can bet that you all are going to have a great time reading and working on it as we are about to share a free yet highly editable logo on a corrugated box mock-up PSD file with you. But before we start doing that, we would like to thank you for the love and support that you send our way and for also sharing the blogs with the people that you care for. We hope to see more of that happening in the future too.  
As you all know that in order to promote your business, you have to run your campaigns in such a way that they reach the masses effectively and also get you the results that you wish to get. The campaigns are run utilizing different platforms and mediums such as digital media, social media, on-ground activations, and print mediums such as newspapers, magazines, flyers, brochures, and more. All these platforms are used as per the needs and requirements of a certain campaign when you have devised the objective(s) for it and of course, you have to see how much budget you have in order to plan out everything strategically.   
In addition to your branded campaigns, you can also get in touch with social media influencers who can talk about your businesses and services, etc. in such a way that whatever they are saying does not sound like paid content would and when that sort of activity happens, there are chances that you would be able to make a good impression on your targeted audiences. But there is more to it that you can and must try in order to make sure that your audiences do not miss out on any branded communication that is rolled out from your end. Make sure that you guys continue reading the blog so that you can know more and decide better when it comes to promoting your business and its services in a better way.  
First things first; you need to understand what a corrugated box is so that you can plan out and design things for it accordingly. So, in easy-to-understand words; a corrugated box/carton is basically made of multiple layers as compared to a cardboard box. The layers usually are made up of a strong material that can hold the items and provide support to them as well without you having to worry about breakage, leakage, etc. But when it comes to printing the boxes, cardboard boxes are easier to print as compared to corrugated ones mainly because they are thinner, do not have layers inside them, and are plain as well.   
However, that should not stop you from trying out and experimenting with the available items and materials, etc. in the market to see what works best for you and your businesses in the longer run. If you ask us; corrugated boxes look neater and create a beautiful impression as well and you can reuse them, for sure. Doesn't that sound great? And cardboard boxes, although higher in demand and cheaper when it comes to pricing as well, do not really have that sophisticated look to offer too. So, we think that when you are making a choice of giving your customers, clients and business partners, etc. the best of everything, you must also ensure that your packaging reflects that about your business as well. And nothing can do that better than a beautifully designed corrugated box that has your logo placed on it nicely, you know.  
We also want you guys to check out the latest printing techniques that are being followed in the market to complete the look and feel of the boxes that you are going to be designing for yourself or for the clients, etc. that you are currently working with. And while you are at it, do not forget to spend some time creating mock-ups as well so that when you are presenting your amazing ideas to your team members and clients, you have a nice pool of designs to share with them from which they can decide the final ones right then and there.   
That is all for today from our end! We hope that you all enjoyed reading the blog and that you will also share it with your graphic designer friends, favorite colleagues, students, acquaintances, etc. as well. We will see you guys next time with something more fun and exciting to read and work on and in the meantime, you guys feel free to send in your suggestions, requests, etc. with us so that we can work on your requested content and be right back with that and more super soon.  
Free Logo On Corrugated Box Mockup PSD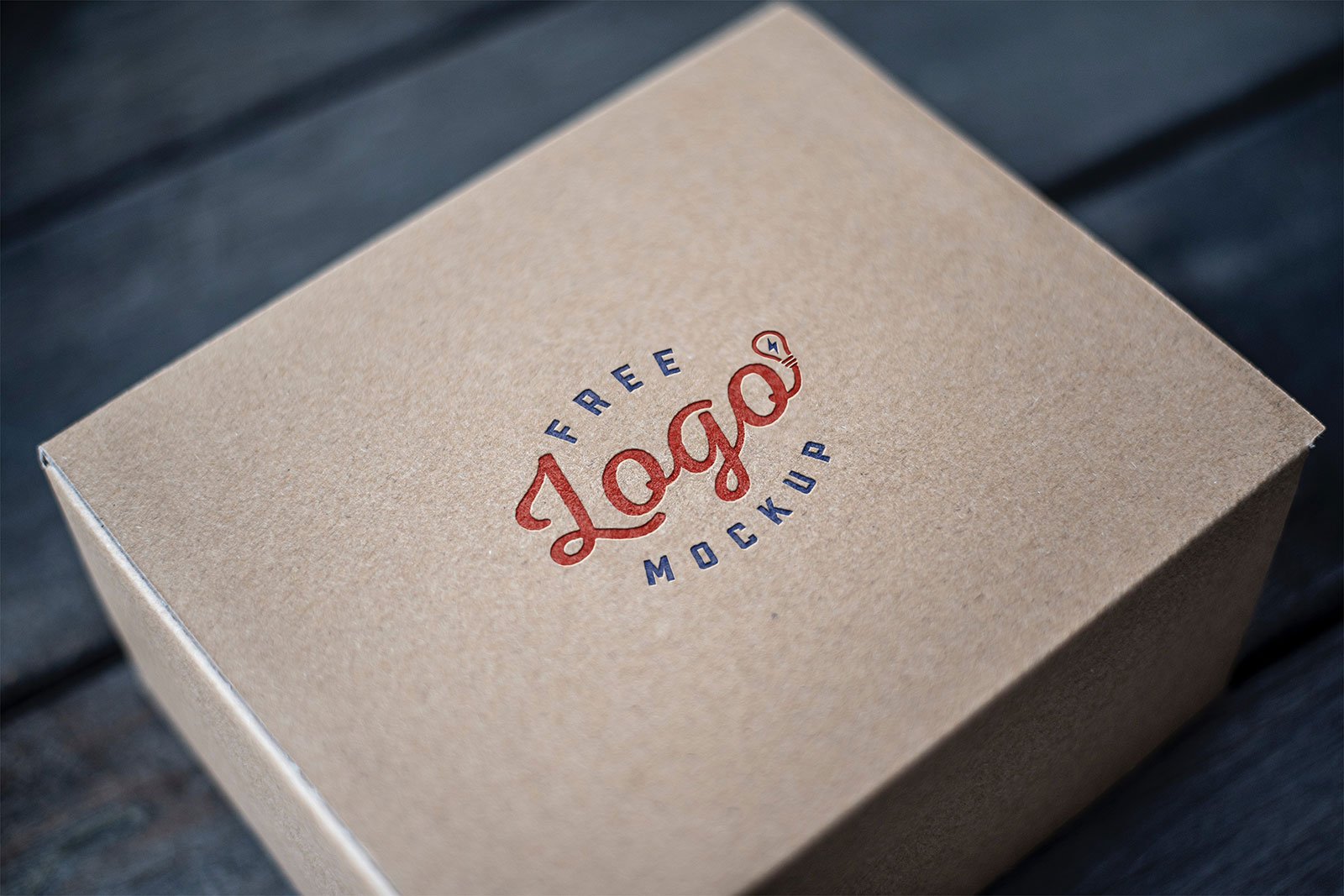 Available Format: Layered PSD with smart object insertion
License: Free for personal and commercial usage
WinRAR File Includes: Free Logo Mockup PSD
Mock-up Resolution: 3000 x 2000 px
Note:
1. Free Logo Mockup PSD is allowed to share online (A Must Linkback to designbolts.com)
2. Say thanks if you like or share/tweet with your friends. That means a lot to me.
3. And don't forget to subscribe to receive for more high quality premium freebies & awesome articles only.
Download Logo Mockup
More Free Logo Mockup PSD Files: