Hi there everybody! We hope that you all are having a great time reading our blogs and that you are super excited to check out what we are about to share today because who does not love designing mugs for themselves or for the businesses that they are associated with, right? But before we share everything that you guys need to know in order to make the most perfect mug designs, we would love to take a moment to thank you guys for your love and support and for always encouraging us to keep creating what we love to create.  
Okay, let us begin the blog by asking you guys a question. Do you have a favorite mug? Or mugs for that matter? That you bought for yourself, designed by yourself or you just got them as presents? Because we cannot be the only ones who have like four to five different mugs that are our favorite and we keep using them from time to time to you know, make things a little more fun when we are sipping on our favorite hot or cold drink. Then, of course, we also have mugs that we do not use for any drinking purposes as they are not in very good shape but we still keep them close to our hearts in the form of pens, toothbrushes and makeup brushes holders.  
Mugs are designed for various purposes but here are a few categories for which the graphic designers are almost always working on the mug designs:   
Home or office decor 

Personal and corporate gifts

Advertising a business / product / service
Now, we know that whenever you come across something like that of a mug, multiple ideas start taking their turns inside your head and you want to draw them all to present your clients and customers, etc. with super unique designs and so much more but instead of getting right into it, here is what you guys must do in order to always make sure that whatever you are designing is always on point:  
For a mug design, it is so very important for each one of you to know your designs inside and out to give them the space that they deserve on and inside the mugs for example; how are you planning to design the mug? Would you want to cover the outer side of the mug with a design or would you keep the non-visible side plain? Would you want to design the inside of the mug in its entirety as well? How many colors are you planning to use for one design? And lastly, what would be the design like; will it be washable, microwave-safe, dishwasher-safe, etc.? All these questions will help you decide in a better way and trust us when we say this you are going to have more control as well as the freedom to design your mugs when you know what you are going to do.  
Recommended: 20+ Logo Mockup Templates 2020
Always keep in mind that you may have a different intention of giving someone a mug but there are chances that the people are going to use the mug for an entirely different purpose so make sure that you guys never compromise on the quality of the mug. Choose a durable base that can last longer than ever. In addition, you guys also need to make sure that when you are picking the color palette for the mug designs, you do that strategically. Don't overdo any design element be it the colors, supporting imagery, lines, shapes, etc.   
As far as the size of the mug is concerned, we would just like to say that the bigger the size, the more space you have to fully reflect your creativity and design skills in a nice way although you can choose to design smaller sizes as well, and that will still be good to go. Lastly, we would like to say that pick the best printers in the market who can get the job done skillfully, choose the modern ways of printing and lock the finishing after having detailed conversations with your vendors.    
That is all, folks! We hope that you guys not only enjoyed reading our blog today but that you will also share it with your friends, colleagues, acquaintances, etc. as well so that they can also make the best mug designs for themselves, for their loved ones and also for their customers. We will see you guys next time with something more fun and exciting to read and work on. Until then you keep making magical designs and keep making us proud. Also, if you guys have any special requests to make, do send them our way and we will plug your requested ideas, etc. in our upcoming blogs super soon.  
Free Mug Mockup PSD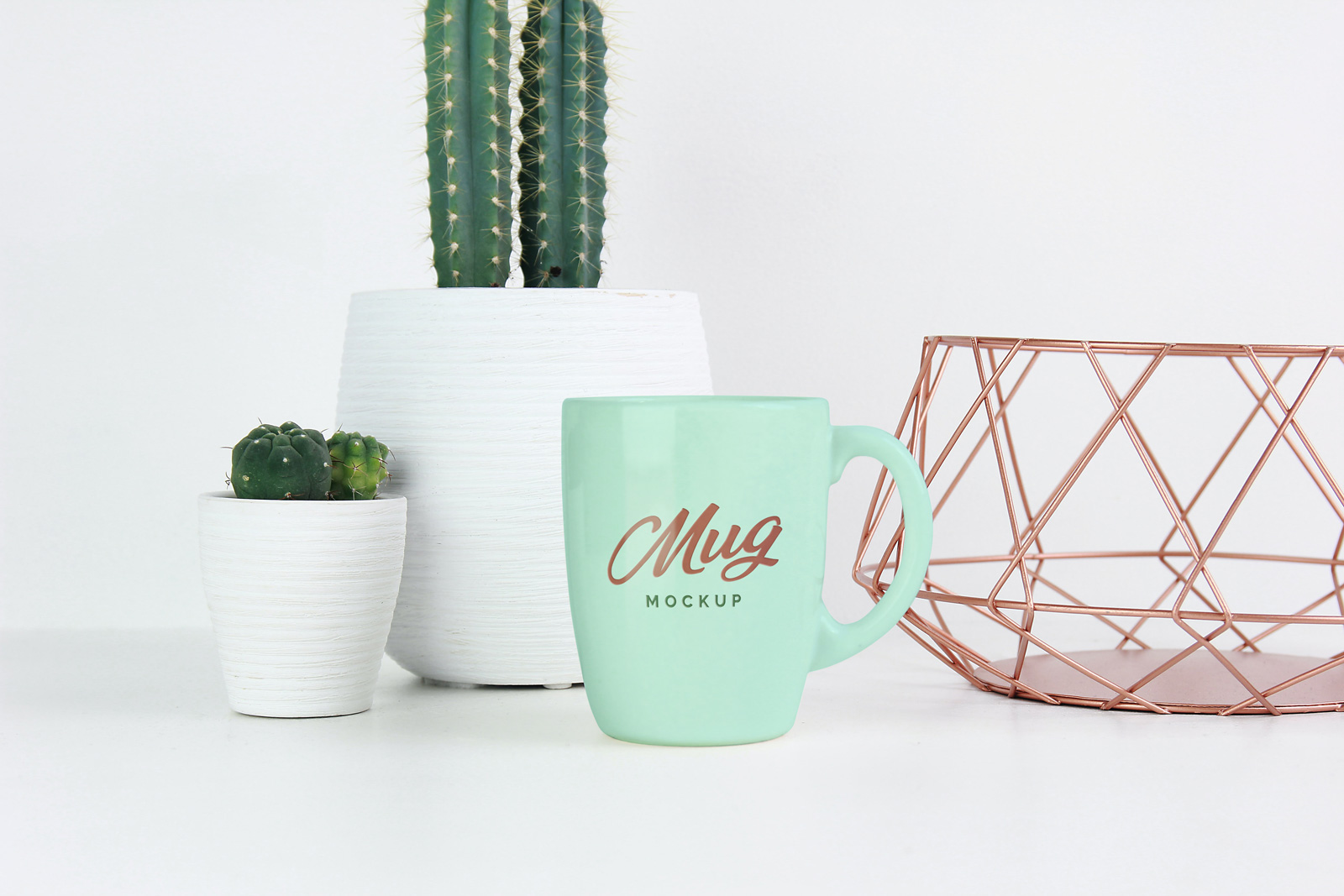 Available Format: Photoshop PSD
License: Free for personal and commercial usage
File Format: WinRAR
Mockup Resolution: 4500 x 3000 px
Note:
1. Free Fat Mug Mockup is allowed to share online (A Must Linkback to this page)
2. Say thanks if you like or share/tweet with your friends. That means a lot to me.
3. And don't forget to follow or subscribe to receive more high quality premium freebies & awesome articles only.
Download Mug Mockup
More Free Mug Mockups Designed By Us: