Hi there everyone! We hope that you all are having a great day today and that you are also working on some super cool design projects for yourself and for the people that you are working with. For our today's blog, we have designed this free yet highly editable beverage can mock-up PSD file that you can guys can instantly use for your personal and commercial design projects and we will share everything that you need to know in order to make the best designs. But before doing that, we would like to thank you guys for the love and support that you send our way and for also sharing our blogs within your personal and professional circles.   
First things first, we would like to talk about how you guys can take an informed decision if you have to choose between a glass bottle or a can that is usually made of aluminium. Also, make sure that you guys have read the blog till the end so that you know what you are doing when you sit down to work on your beverage can designs. Keeping in mind the weight glass bottles have, aluminium cans become a much smarter choice because you would know that you are not increasing your carbon footprint.  
Secondly, it is a lot more difficult to manage the glass bottles as compared to the cans even though, the glass bottles might look more elegant to you than an aluminium can but we will keep the aesthetics on hold here. Glass bottles that are used to store beverages happen to take more space than the cans, we have already mentioned that they are heavier than the cans as well and in addition to that; you the recycling process is a huge task too. We would also like to mention this here that recycling the cans almost uses 90 percent less energy as compared to the recycling process of the glass bottles.  
We also feel that you can be more creative with aluminium cans when it comes to designing them and if you are a brand that likes to keep all things cool and fun then we are sure that you would love the ideas that we are about to share down below. Keep in mind that regardless of the scale of your business, you must be willing to follow modern routes and techniques of making things in order to attract your audiences, etc.   
Know that when you are designing a can for a fizzy drink, or cold coffee and more, you must design it to depict what it has in it. For example; an orange flavored drink must have a fun orange background on the can that has these really cool bubbles that pop up from the fizzy drink, and then there are orange slices in vector form and more. You can complement the overall look with typography to make it even more exciting and we can bet that your designs will also invoke emotions too so there you go.  
Such thematic designs will always work for you no matter where you are and how big your brand is because your communication has to be so powerful and effective that your existing and potential customers can trust you with their needs, you know? We would also like you all to explore the option of storytelling as that will look even cooler knowing that you guys will be able to have the cans stacked in that way which will build the story from the first can to the last one being placed in the packaging box.  
Since the cans are usually used for fizzy drinks, cold coffee, etc., know that you guys are free to be as creative as you would want to be but keeping in mind and following the brand guidelines and incorporating everything detail that is necessary to complete the designs and more. We are sure that you are going to make stunning designs for yourself or for the businesses that you are associated with. Just allow yourself to do what it takes and you will get where you deserve to be.   
That is all for today from our end, you guys! We hope that you guys not only had a great time reading the blog but that you will also share it with the people that you are working with so that they can create a couple of super cool beverage can designs for their upcoming projects. In addition, we would like you all to also share the blog with your graphic designer friends, and acquaintances, etc. as well and while you are at it, don't forget to share your special requests and suggestions with us. And we will get back with your requested content and more super soon.  
Free Beverage Tin Can Mockup PSD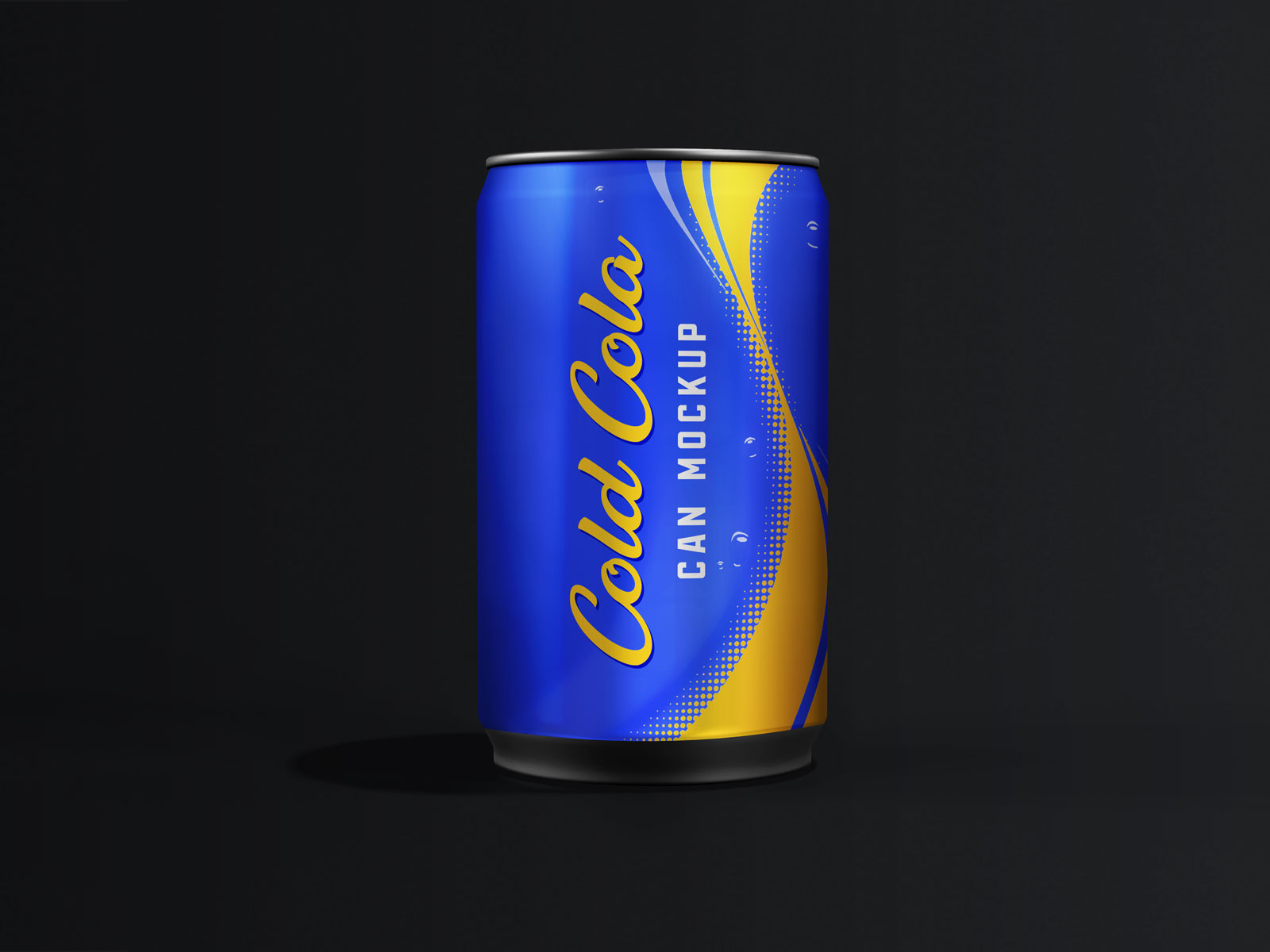 Available Format: Photoshop PSD
License: Free for personal and commercial usage
File Format: WinRAR
Mockup Resolution: 5000 x 3750 px
Note:
1. Free Tin Can Mockup is allowed to share online (A Must Linkback to this page)
2. Say thanks if you like or share/tweet with your friends. That means a lot to me.
3. And don't forget to follow or subscribe to receive more high quality premium freebies & awesome articles only.
Download Tin Can Mockup
More High Quality Free Mockup PSD Files