Hi everyone! We hope that you all are having a great time by making the most of the last days of 2022 and while you are enjoying with your loved ones at home, you are also super excited to be back at work so that you can start working on a couple of amazing projects for your personal and commercial clients. For our today's blog, we have designed this free yet highly disposable brown paper bag mock-up PSD file that you all going to love working on so, let us dive right into the design tips, tricks and more right away!  
Brown paper bags are not anything new and it seems like many businesses have shifted to using them instead of going for plastic bags or even boxes in some cases, for that matter and we think that is a smart choice, to be honest. Brown paper bags do not only look classy and convenient to hold all your stuff in them, but they are also less problematic for the planet too. And while it is a little too late for all of us to realize that we have done some good damage to our own earth, we feel that we can try to minimize any more risks that can harm the environment, you know.   
That being said, we would like to mention here that brown paper bags are more than just paper bags, and that you can do so much with them that will prove beneficial for your brand in super interesting ways. We are going to be sharing a couple of ideas with you guys that you can follow in order to make your brown paper bags look more meaningful so make sure that you guys have read the blog till the end in order to make more creative and informed decisions.  
In addition to branding your brown paper bags with very subtle but prominent design elements that represent your businesses, etc., we would like you guys to experiment with the current themes that are there for example; during winter or the holiday season, you can very easily incorporate the relevant themes of family time, Christmas, and seasons greetings into your designs. Then you can go for world wide occasions that are celebrated by hundreds and thousands of people such as Eids (celebrated by the Muslim community), FIFA world cups, Olympics and many others as this will be a great way to attract more people to your shops and stores and increase your footfall (for good) too.  
Recommended: 50 High Quality Free Shopping Bag Mockups
You can also work on a unique, heartfelt (and true) story that tells how your brand came into existence and use your brown paper bags to spread it across the city. By doing so, you won't have to launch heavy budgeted on-ground or digital and social media campaigns but in fact, your brown paper bags will spread the word in a more effective and intriguing way. You guys must also use the transparent films for your brown paper bags if you are running a bakery or have a cafe that serves freshly baked items so that while the food remains good in the paper bag, it also gets noticed with your name on the bag. That sounds like a win-win situation, right? We feel the same! 😉   
Although this goes without saying but if you are giving away items that need more grip or force to be held in the hands, we would like to suggest that you must include the handles in the brown paper bag designs – as it will not only allow the user to hold the items with confident but that also puts up a nice show too, you know? Like when there will be handles there, people will use them to carry the bag and it won't get crumpled and all? That makes sense, right?   
Lastly, check out the latest printing techniques too and if you have the money to spend, then go for the finishings that look royal and classy to bring more life to the overall look and feel.   
That is all for today,! We hope that you guys not only had a great time reading the blog but that you will also share it with your graphic designer friends, favorite colleagues and acquaintances, etc. as well so that they can read it too and can also make the most of the free disposable brown paper bag mock-up PSD file. Do let us know if you guys have any feedback in general or have any special requests to make too so that we can work on them and get back here as soon as we can. And while we create something more fun and exciting for you guys, make sure that you keep making magical designs for yourself too! 
Free Disposable Brown Paper Bag Mockup PSD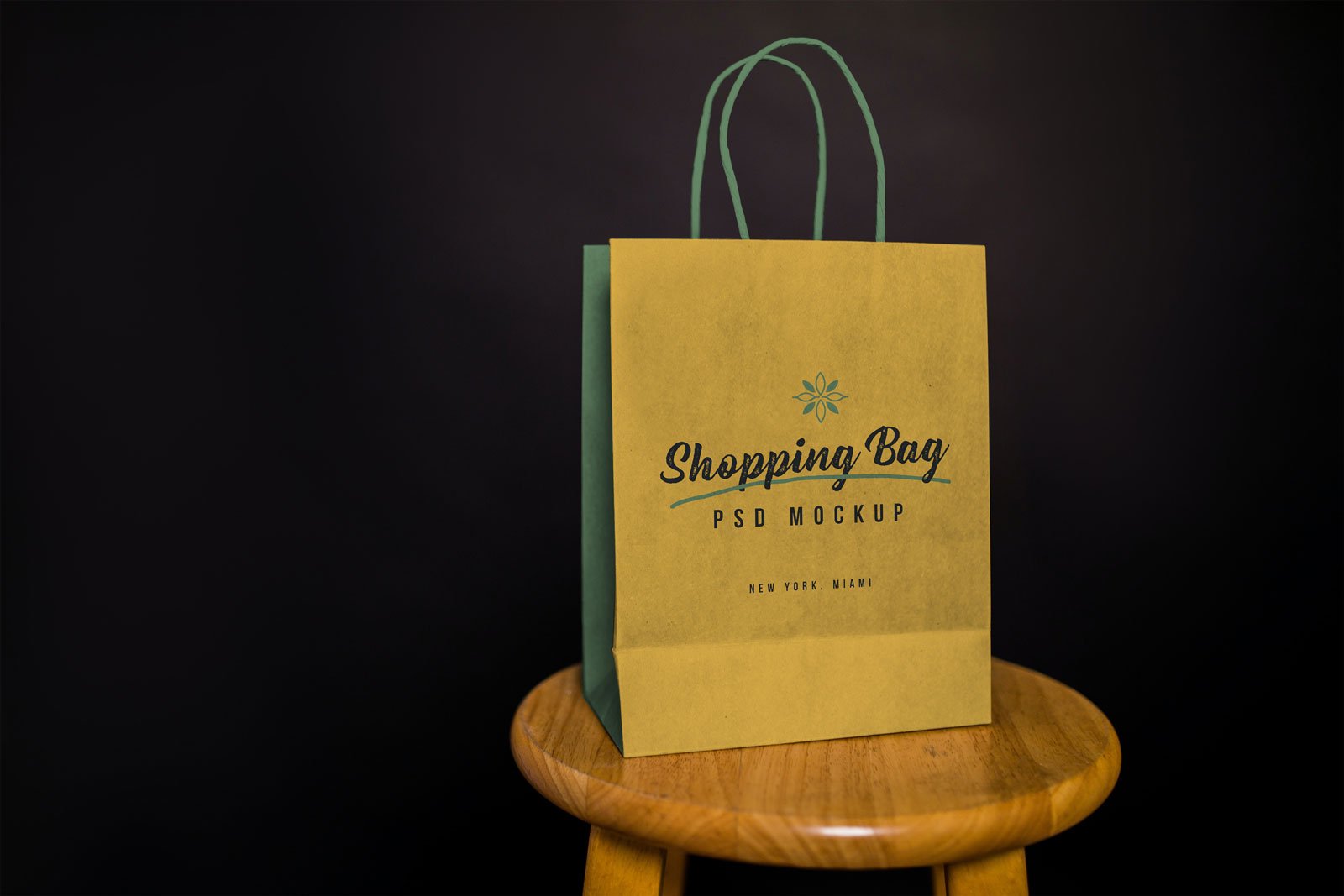 Available Format: Photoshop PSD
License: Free for personal and commercial usage
File Format: WinRAR
Mockup Resolution: 4500 x 3000 px
Note:
1. Free Shopping Bag Mockup is allowed to share online (A Must Linkback to this page)
2. Say thanks if you like or share/tweet with your friends. That means a lot to me.
3. And don't forget to follow or subscribe to receive more high-quality premium freebies & awesome articles only.
Download Shopping Bag Mockup
More High-Quality Free Shopping Bag Mockup PSD Files