Hi everybody! We hope that you guys had a great time reading our previous blog and that you are very excited to check out what we are about to share today. But before we start sharing everything that you guys need to know about making a bunch of stunning storage signage designs, we would like to thank you all for the love and support that you guys send our way and for also always sharing our blogs within your personal and professional circles as well. And we hope to see more of that happening in the future too.
Creating signage is one of the most exciting and challenging tasks in our opinion mainly because of the fact that whatever you are going to launch as your branding has the power to make or break your business. Now, we know that you guys must have read multiple different blogs by us in which we have mentioned the basics and the advanced things that one needs to know in order to make the best and most effective signage but for the year 2023, we feel that you guys should consider doing something different for the businesses that you own as well as for the businesses that you are working for.
In this part of our blog, we're going to be talking about the trends that you can follow in 2023 to up your game when it comes to your branding, and more. Make sure that you guys have read the blog till the end in order to make informed decisions going forward.
First things first; the concept of minimalism is here to stay so if you are one of those people who like all things minimal, we can bet that you are going to be very happy to know that you can still work on your design ideas and more by following the rules of minimalism and quite frankly speaking; we feel that minimalism must be one of the only ways to go, you know!? Because with so much happening all time around you, it is important that when you are on the roads, or just lazily scrolling on your social media apps, you do not get overwhelmed with too much information.
Recommended: 50+ Vintage Hotel Signage Ideas
In 2023, you are either going to be looking at a lot of sustainable signage options or you would be one of those people who will be making sure that anything and everything that is launched, displayed, etc. from your end is not just sustainable but it also serves the purpose of being eco friendly as well (otherwise, what's the point, right?). Although, it is totally your choice to try out something fancy and unique in 2023 but if you have the budget and everything, then we would like you all to make the most of the technology by incorporating animations into your signage. For example; you can literally see if animations work for you or if you would like to make tap into LEDs for that matter as they will allow you to be even more creative and present your businesses in a more engaging way.
You can also go with elaborate signage designs in 2023 as well for example; check out the signage-making techniques in old times and see if you can incorporate that into your modern day signage, you know? You must definitely check out pastel color palettes or vintage design elements that were a hit and see if they can present your brand in a nice way too. The best thing about creating designs through mock-ups is that you have all the liberty in the world to experiment and see what is working for you and what needs to be revised in order for something else to take its place.
Recommended: 60+ Best Free Signage Mockups
Having said that; it is time for you guys to brainstorm your ideas with your creative team and get back to making something stunning for your business – first on paper and then on the screen so that you are sure that whatever you are going to make is nothing but perfect. It might take a couple of tries to get there but it will be worth it.
That's all for today! We hope that you not only enjoyed reading the blog but you are also planning to make the most of it right away too. And if you do that, feel free also to let us know what your creative and design journeys were like. We would also love to know if you guys have any special requests to make or suggestions to share then send them our way and we will come back here with your requested content and more very soon. Until next time, keep creating magical designs for yourself and for the businesses that you are associated with.
Free Store Signage Mockup PSD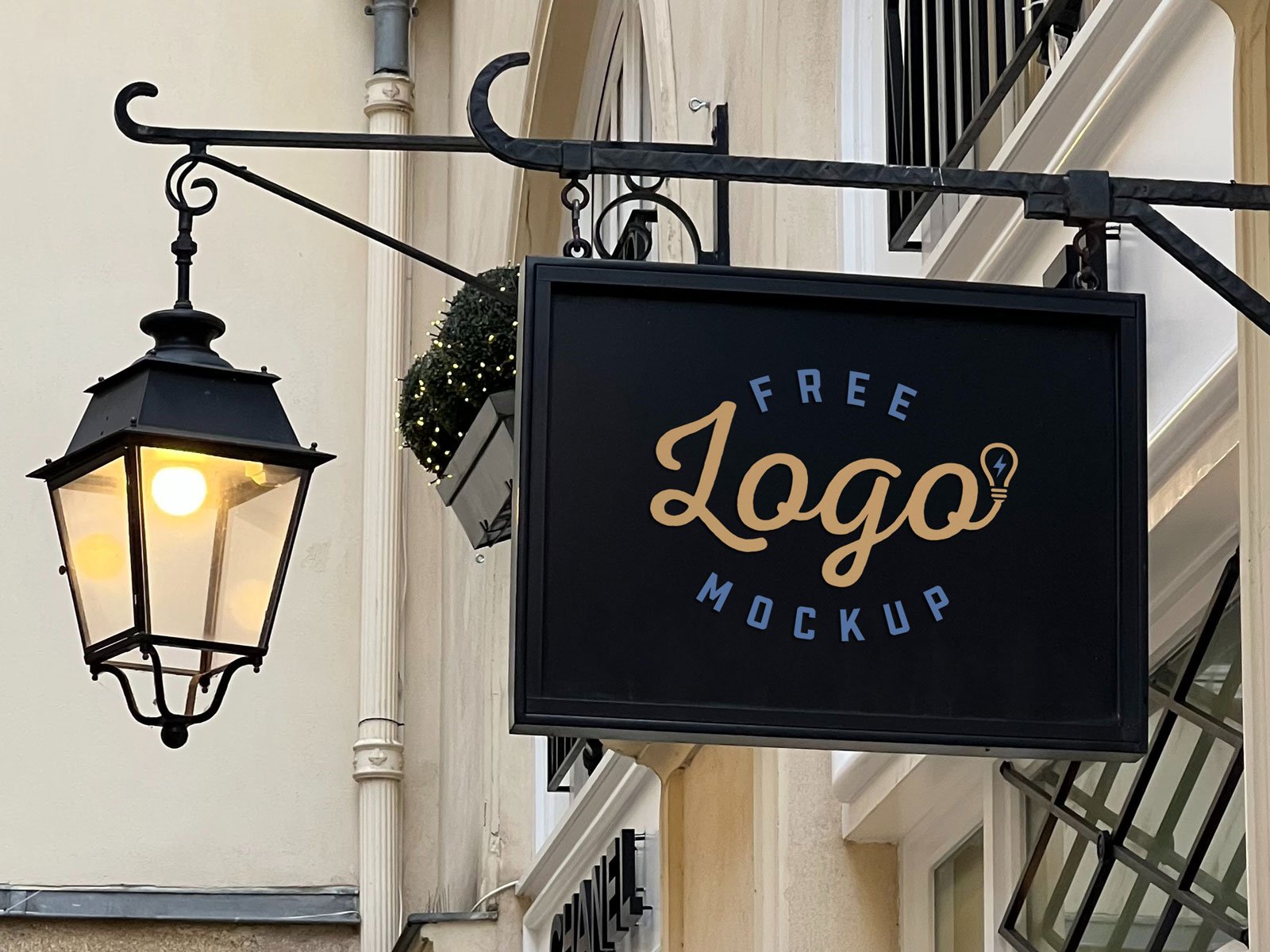 Available Format: Photoshop PSD
License: Free for personal and commercial usage
File Format: WinRAR
Mock-up Resolution: 2268 x 1701 px
Artwork Size: 1029 x 752 px
Note:
1. Free Store Signage Mockup is allowed to share online (A Must Linkback to this page)
2. Say thanks if you like or share/tweet with your friends. That means a lot to me.
3. And don't forget to follow or subscribe to receive more high-quality premium freebies & awesome articles only.
Download Signage Mockup
More Free Sign Board Mockup PSD Files: