Hi there everybody! How are work life and life, in general, treating you all? We hope that everything is more than just perfect and that you guys are also working on a couple of attractive and meaningful design projects for your personal and commercial clients. For our today's blog, we have worked on this free yet highly editable sign board logo mock-up PSD file that you all are going to love but before we share the tips and tricks to help you make a few awesome designs for yourself, we just want to take a moment to thank you for the constant support and love that you send our way. And we hope to receive more of that in the future too.
If you guys are our regular readers, then you must have read almost all the blogs that we have shared in the past which talked about branding and how important it is for your businesses. We have also shared multiple easy-to-follow tips and tricks to help you guys work on the best branding identities as well and we are sure that you guys have been super successful in doing that and more. And today again, we would be making the most of this opportunity to share how crucial branding is for your business – any business and how you can ensure that you won't fail. All you have to do is to make sure that you read the blog till the end to make informed decisions for yourself and for the businesses that you are associated with.
Branding not only helps a business present the services, products and everything else that is being offered, but it also helps the audiences remember you and tell you apart from the rest of the businesses that are in the market. So, to put up a good show, you must have a solid team as well as a solid team to get things done in style. Speaking of the plan; here is what you are going to need:
Insights into your targeted audiences such as their likes and dislikes, their demographics, buying habits and everything else that can help you get to know what they expect from a brand, any brand when it comes to certain needs and demands and you can fill that gap in as perfectly as possible. Then you also need to work on your business objectives and goals along with the commitments that you are about to make while also knowing how you are going to fulfil them because guys, only those brands can stay in the market for long which know what they are doing, which care for their audiences and not just very business-y all the time, you know?!
Recommended: 50+ Vintage Hotel Signage Ideas
You will also have to ensure that when you have gone live with your branding and everything else, you keep it for some time, like a year to 3 years, at least before you change it unless there is a sudden, unforeseen change in the management, market conditions that force you to change your branding, just don't change it frequently as there are high chances that your audiences will get confused and will start thinking of as a brand that is not serious. That being said, we also want you guys to work on a brand identity that speaks of all the things that you are as a business, really let your branding, your logo and all sorts of communication represent who you are, let it happen by making a personality of your brand so that when people see anything from your end, they get it and want to know more about you, the services you offer, the products you sell, etc.
To conclude the blog, we'll just say that we're sure that with your interesting ideas and modern skills and techniques, you will be able to make superb sign board logo designs for yourself and for your clients as well and we know that all your ideas get approved instantly too if you will have the right approach to follow, self-explanatory rationale and the attitude of getting things done.
Recommended: 60+ Best Free Signage Mockups
That is all for today everyone! We hope that you guys had a great time reading the blog and that you are also going to be working on the sign boards by using our free sign board logo mock-up PSD file. Do let us know what your creative and design journeys were like in the comments section and while you are at it, feel free to share the blog with your graphic designer friends, favorite colleagues and other people that you think would find it super useful for their projects, etc.
And we will see you guys next time with something more fun and exciting to read and work on super soon!
Free Sign Board Logo Mockup PSD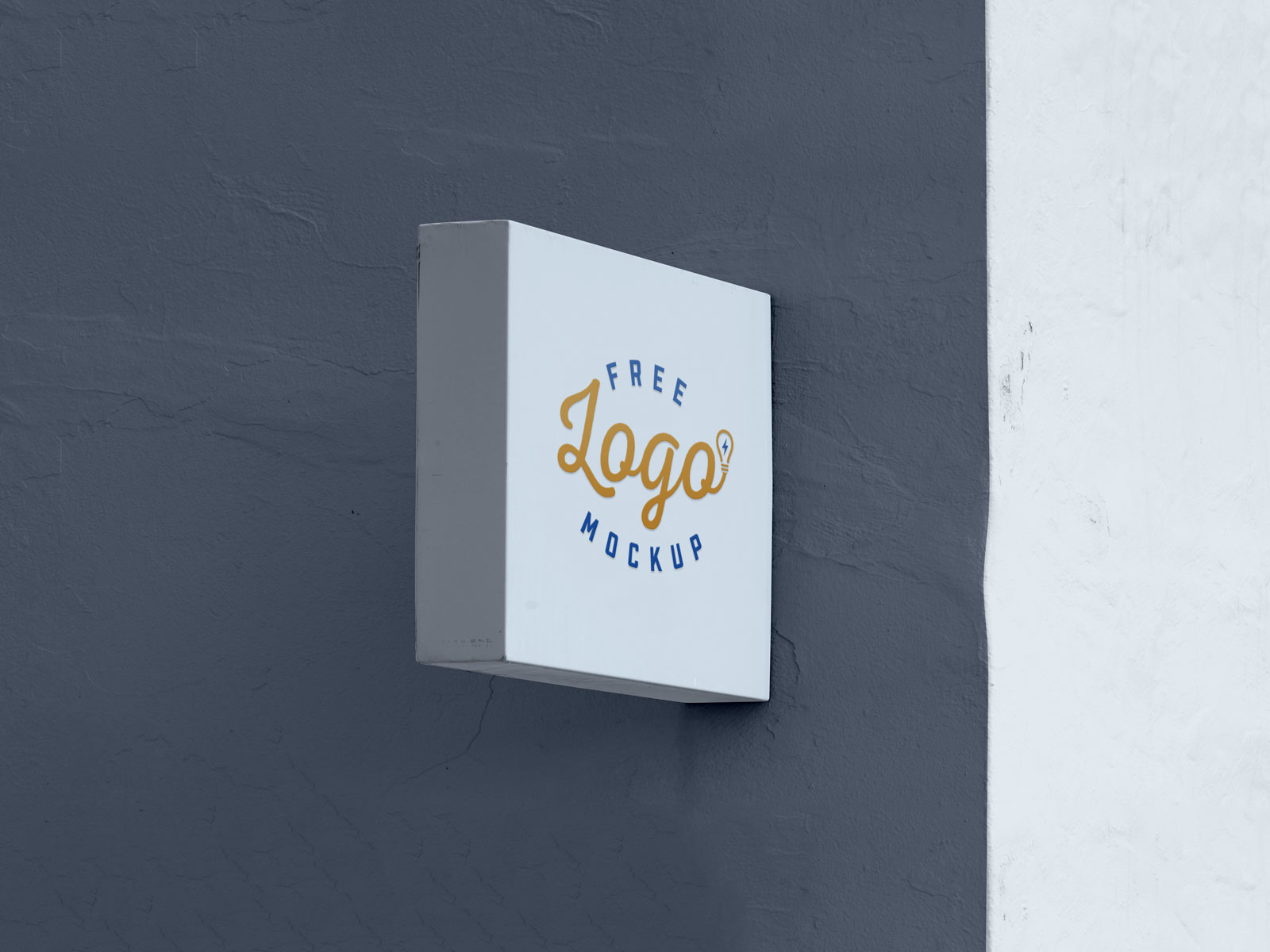 Available Format: Photoshop PSD
License: Free for personal and commercial usage
File Format: WinRAR
Mock-up Resolution: 4000 x 3000 px
Artwork Size: 1500 x 1500 px
Note:
1. Free Sign Board Mockup is allowed to share online (A Must Linkback to this page)
2. Say thanks if you like or share/tweet with your friends. That means a lot to me.
3. And don't forget to follow or subscribe to receive more high-quality premium freebies & awesome articles only.
Download Sign Board Mockup
More Free Sign Board Mockup PSD Files: