Social networks have long been very well integrated into the life of modern society, it is impossible to imagine a person who does not have an account at least in one of the many social networks. This is an easy way to communicate and a very convenient way to develop business. Of course, this is also why launching a social media campaign is important and necessary for any brand. After all, successful social media marketing helps to develop the company and increase the interested audience in the products. To understand how important social media is at the moment, society can read the material on the Pew Research Center, which tells how social media affects modern society.
Social media marketing is a fairly complex and multicomponent technology, with the help of which you can significantly increase brand awareness. In order to competently promote a product on such sites it is necessary to carry out the planning of a social media campaign in most detail and with high quality.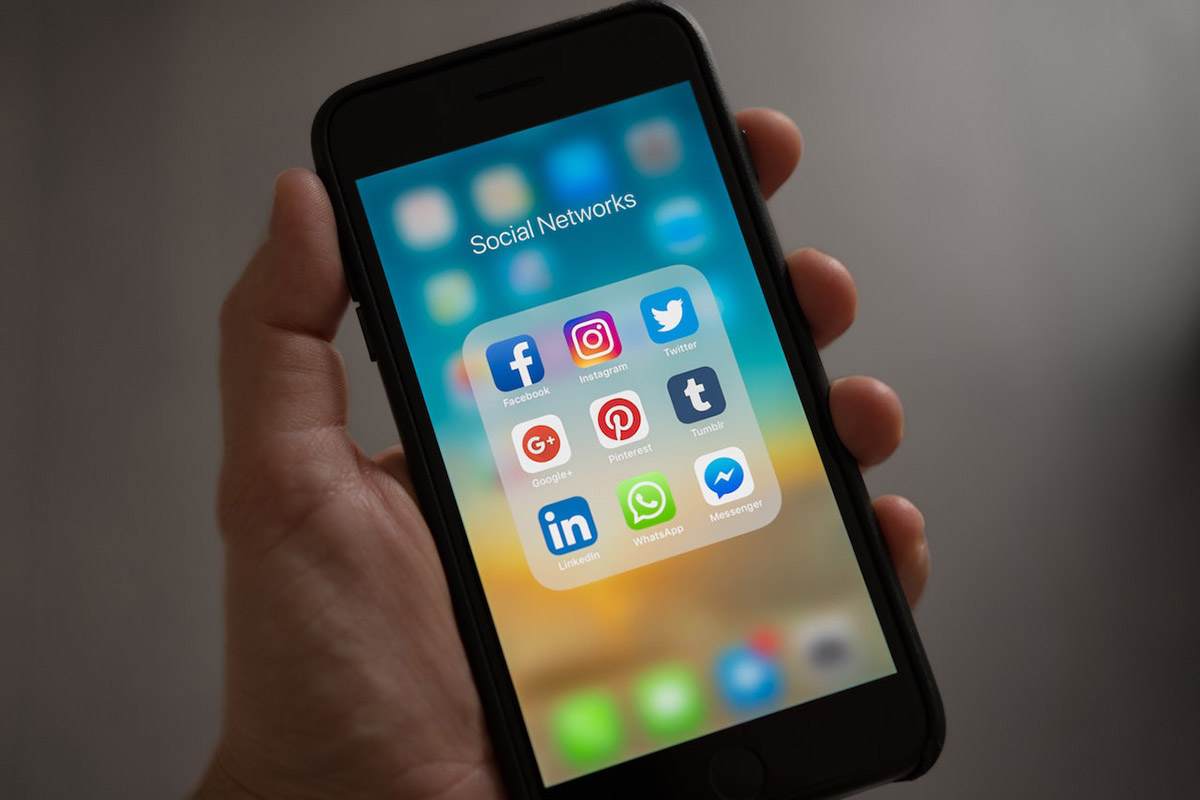 The Purpose of Creating a Campaign in Social Media
Before you start creating a company on social networks, it is worth thinking about what purpose it will pursue. The options may be different:
To increase the visibility of your service (product);
Attract more subscribers;
Increase traffic to the site;
To find new customers and channels of cooperation.
You can choose one of the formats or combine several. Developing a social media campaign assumes that you already know what goals you want to achieve and how you will measure the return on investment. Simply put, you know by what criteria you will consider it a success or a failure. It's worth understanding that such goals may be adaptable to different social networks and businesses. But, regardless of what you want to achieve from the media platforms there are universal tips on how you can do it as successfully as possible.
Tips For Building a Social Media Campaign
Absolutely no matter what your goals are when planning a social media campaign, there are several tips that you can follow to increase your chances of success. Let's break it all down in order.
Try to run a test campaign;
Work only with your audience;
Monitor the results;
Encourage users to interact;
Don't overuse advertising;
Create infotainment.
This is a fairly simple and clear algorithm of action, adhering to which the entire advertising campaign will look good and win even on the competitors' backdrop.
Before starting any advertising campaign, it is worth analyzing your competitors and your audience, to find out which social networks she likes more, and where your brand is more actively watched. To do this, you can use simple statistics from the social network itself.  This is a very effective way to quickly get all the information you need about your profile. Once you know which platform is of most interest to your audience, it is worth looking at your competitors. Examine their profiles and see what advertising campaigns they do, how successful they are, what kind of response they have received in the community.
When you already know what your audience likes most and you have a portrait of your potential customer ready, you can start a test advertising campaign. Running ads for a small amount of time is a great idea to test different forms of ads, targeting and messages and optimize your main ads as much as possible.  You can see which images and test drive more response and focus on them, possibly adjusting your budget and interacting more successfully with the platform from here on out.
It's a crime to launching a social media campaign advertising and not take advantage of its basic features. Don't forget that social media is a platform for communication and your advertising should be targeted. All your efforts should be directed towards your consumer.
Create texts, pictures and materials based on the interests of your customer. In this way, your advertising campaign will target a narrower group of people who are definitely interested in buying, and you will get lower costs and a higher return on investment.
Not unimportant is the content with which you enter this market. Try to make it as enticing as possible. You can use a social media content calendar to organize all the options and then keep track of the outcome of the different ads. In each one, it's worth placing a clear and understandable explanation of the actions the user should do as they are seen. This can be a transition to the site or subscribe to your profile, the interaction in the comments. It all depends on the initial goals that you are pursuing.  Make your ads not only interesting, but also useful to the user. So the chances that he will go to your site and be interested in your product is much higher. If your main goal is for the user to go to the site and perform some key action there, it's worth taking care of the aesthetic appearance of your site beforehand.
Don't be overly active and make advertising the main focus of your profile. Yes, an advertising campaign is definitely good for sales and interest in the brand, but you should not forget what social networks were originally created for. You can use other ways to promote your company on social media. For example, you can get people interested in discounts and promotions on a certain holiday or even just for fun. And what would be possible to get this discount they will need to perform some targeted action on your profile. In fact, this is native advertising and also helps the company a lot to develop its brand in social networks. And for the user, it doesn't seem like intrusive advertising, so loyalty to your brand will increase.
Make sure your advertising campaign is consistent with your brand values. These days, it's not enough to be flashy and memorable; it's also important to communicate a certain message to the public.It is also worth taking care of what your corporate identity looks like, even if you are a small company. It always seems that it is very expensive to develop a personal style for a brand, although the material "AI-Powered Home Automation Brand Identity Design" says that it can be done without a big investment. The look and design of your company should match its content and ideas. You need to promote values that are important to your consumer and your brand. That's why it's worth keeping track of mentions of your brand during the advertising campaign, as well as all the new infotrends happening in the world. Adjust your initial plans if you see that the public's mood has changed dramatically. Social media can love a product very quickly and just as quickly literally erase it from your memory in one mistake.
You should always be careful about any statements you make online, as well as provocative posts and advertisements. You should not abuse users' trust in the brand.
Sometimes it happens that you transition from your ads on the site a lot, but you do not get the sales or those targeted actions that you wanted from your advertising. There is no universal answer why it is so in fact, but sometimes it is worth it to stop and not spend more money on this method of promotion. Simply because it was not effective in your particular case. Then it is worth looking for a different approach to develop your brand in social networks and allocate the remaining budget to other promotional tools. In reality, this happens quite rarely, but still, you should not exclude such a possibility.
Advertising companies not only in social networks and elsewhere are always accompanied by a risk of failure, and here it is important to stop in time, and to direct their efforts and money into another direction, so they just do not spend them in vain. Of course, social networks have given everyone the ability to communicate and have built a new method of communication in society. It's hard to imagine anyone who doesn't have a profile on at least one of them. They also brought incredible opportunities for increased interaction between companies and consumers.
The brand is now three clicks away from the customer. They've also unequivocally created a new, large, specific market that's worth taking into account when creating new products. If one approaches the creation of an advertising campaign in social networks, it is possible to receive good sales for rather small amounts of money, to increase recognizability and loyalty to a brand, and the income of the company directly depends on it.
Recommended: