Hi there everyone! We hope that you guys are having a great time reading our blogs and that you are very excited to check out the 10 best organizers that you can get for your office tables. But before we start sharing everything that you guys need to know in order to make just the perfect and informed decision regarding the table organizers, we would like to first thank you all for the love and support that you send our way and for always making sure that your friends, family members, and colleagues are reading and making the most of our blogs.
If you are one of those people who like their office tables all nice and super organized, then we can bet that you all are going to enjoy reading our today's blog as the 10 best organizers that we have added to our list are not just best design-wise, but you will also notice that the price ranges are pretty reasonable as well and you will be able to go through a variety of options to see which ones of them work the best for you. All you guys have to do is read the blog till the end in order to make sure that you are spending your money on the right kind of stuff.
Table organizers are considered one of the best supplies for literally everyone – mainly because you not only get to keep all your things in one place and safe, but you also get to enjoy a lot more space on the tables, etc. which will allow you to decorate the work stations in a cool and fun way as well. In addition to that, you also get to make sure that you are less stressed out about the clutter that would have been there on your work table if there were no organizers there which will result in you being the productive team member that you really are.
We know that many people do not believe in the idea of setting up their work tables especially when they are working in physical workspaces as they feel that they are only there for work and when the working hours are over, they will go home so, you know no strings attached and stuff like that. But we must share this information with you guys that having an organized work table can really help you focus on your tasks, etc. in a better and more productive way. You will know that even if you are having a bad day, your workstation will always be there to make you happy and take all the worries away from you in one way or another other and we can tell you would really want that to happen too.
Oh, and did we tell you that a clutter-free work table can also help you let your creative juices in the right direction as well? Because that is so true! But yeah, if you guys still do not believe that, then there is only one way to find out and that is to get at least one of the organizers that we have added to our very carefully created list of the best organizers for your office tables and see for yourself. Allow us to share a couple of more reasons so that by the end of this blog, you all are fully convinced to not only check out these organizers in detail but to also get something for yourself or for a loved one.
Although we have added different types of organizers to the list a couple of them are made of recycled materials which make them sustainable and long-lasting as well so, it will truly be a one-time investment in most cases for you or your organization. Oh, and these organizers can also be used by students and make-up enthusiasts as well so that they can stay organized all the time while they do their thing. And, of course, from trays to individual drawers and more, we know that you will find the perfect organizer for yourself.
That is all for today, you guys! We hope that you not only had a fantastic time reading the blog but that you will also let us know which organizers you liked the most in the comments section down below. And while you are at it, do not forget to share the blog with your best friends, favorite colleagues, family members, and anyone & everyone else you think would find the blog super helpful to set up their office tables nicely. Also, feel free to let us know if you guys have any special requests to make as well and we will make sure to get back here with your requested content and more soon.
10 Best Organizers For Office Tables
1. Pine Wood Desk Organizer with File Organizer for Office Supplies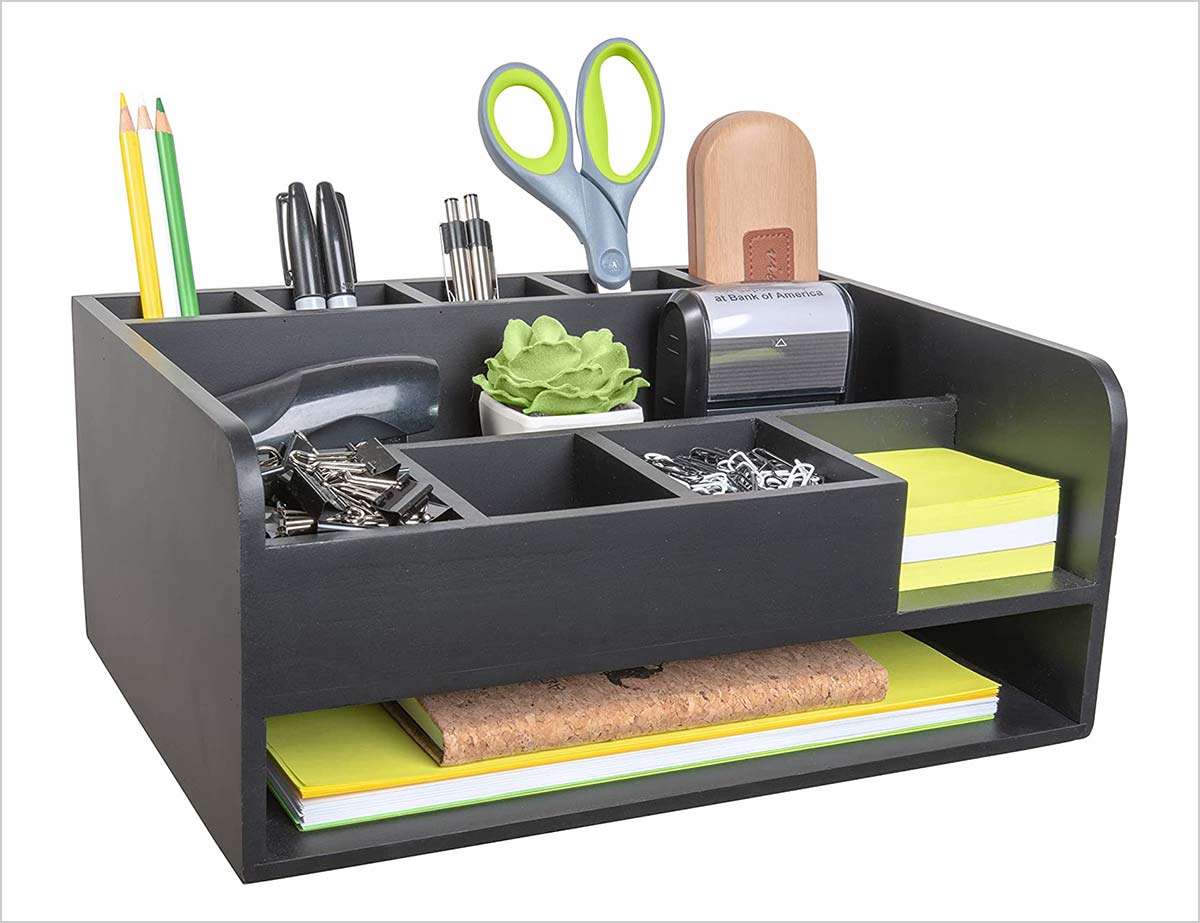 2. Beautiful Office Supplies Desktop Organizer with Drawers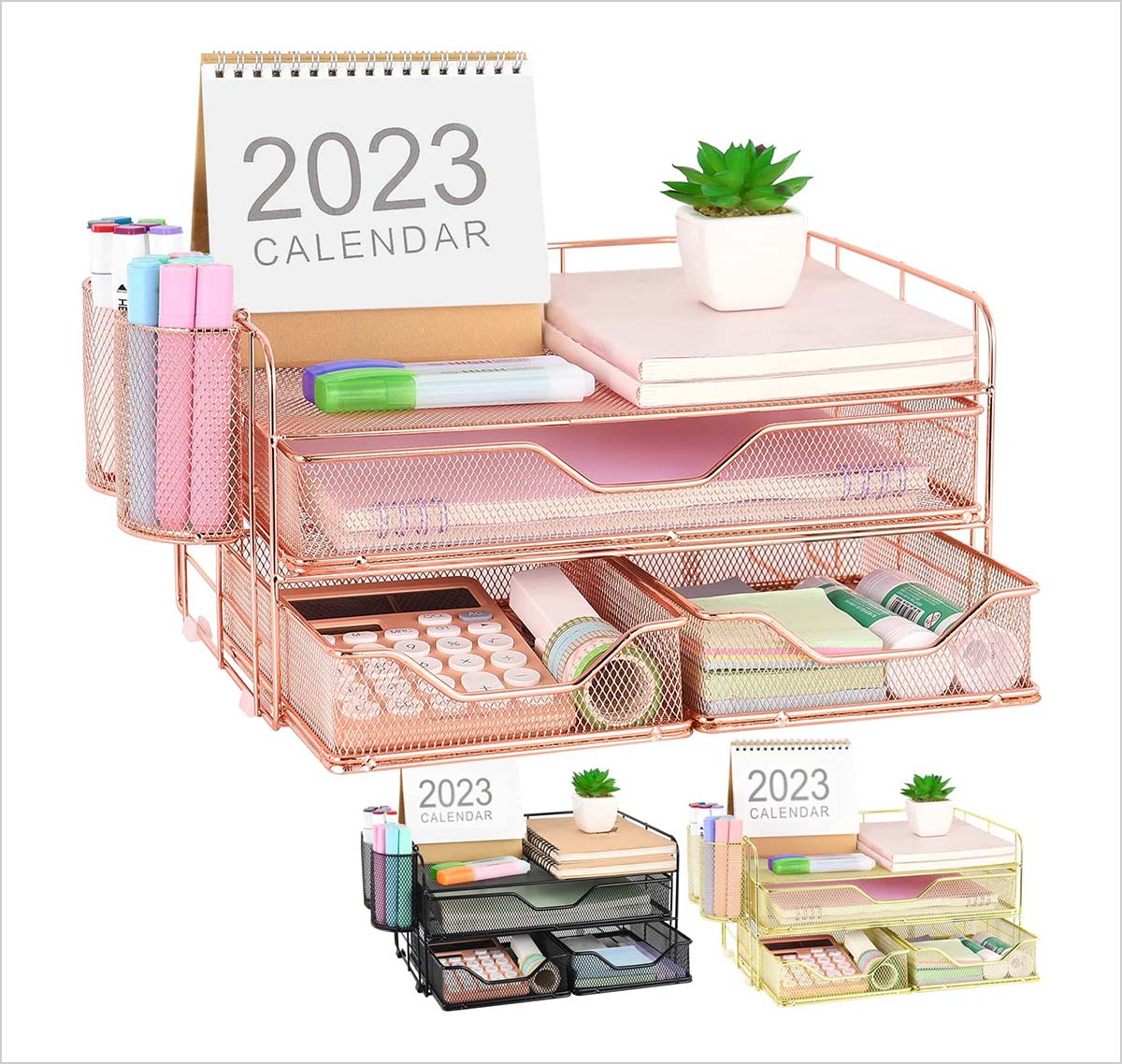 3. BLU MONACO Large Countertop Office Desk Accessories & Workspace Organizers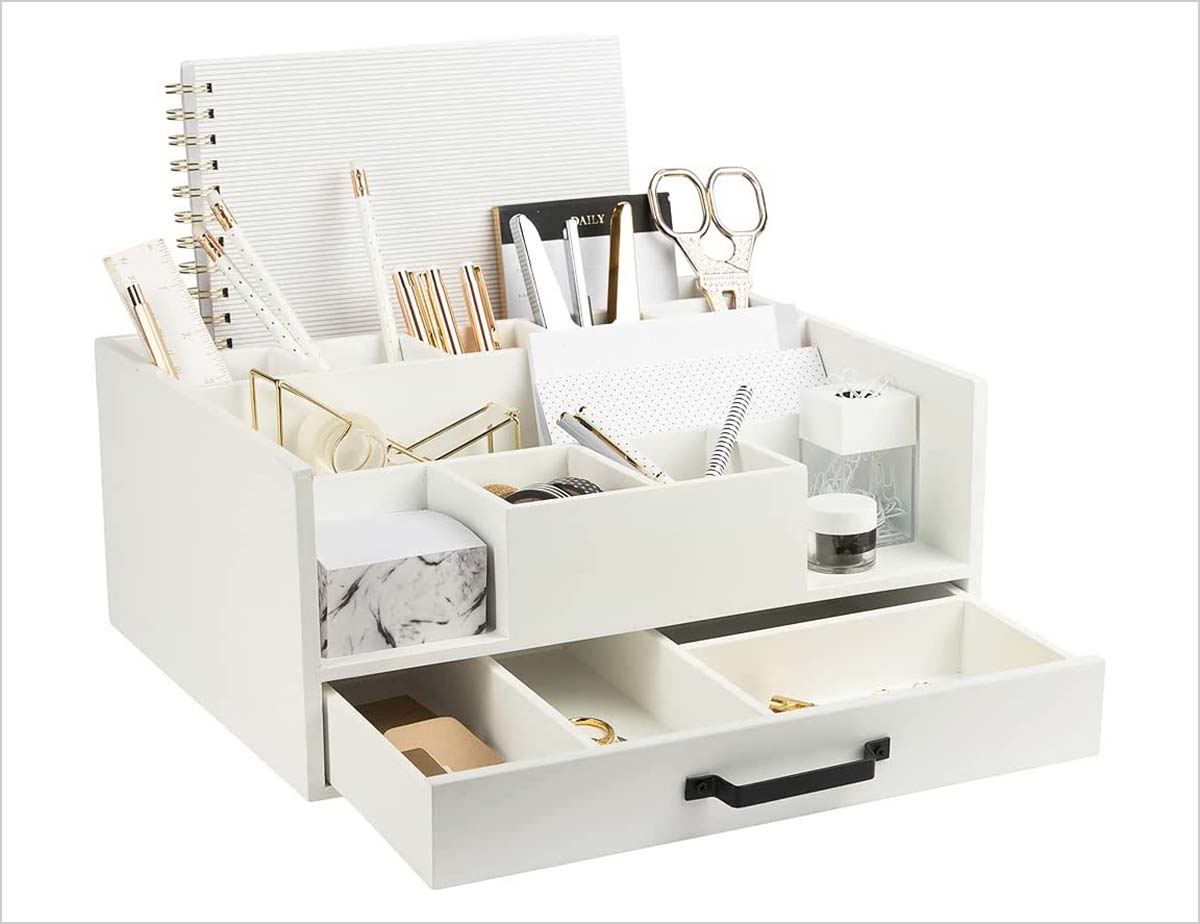 4. Victor Wood Midnight Black Collection, Tidy Tower Desktop Organizer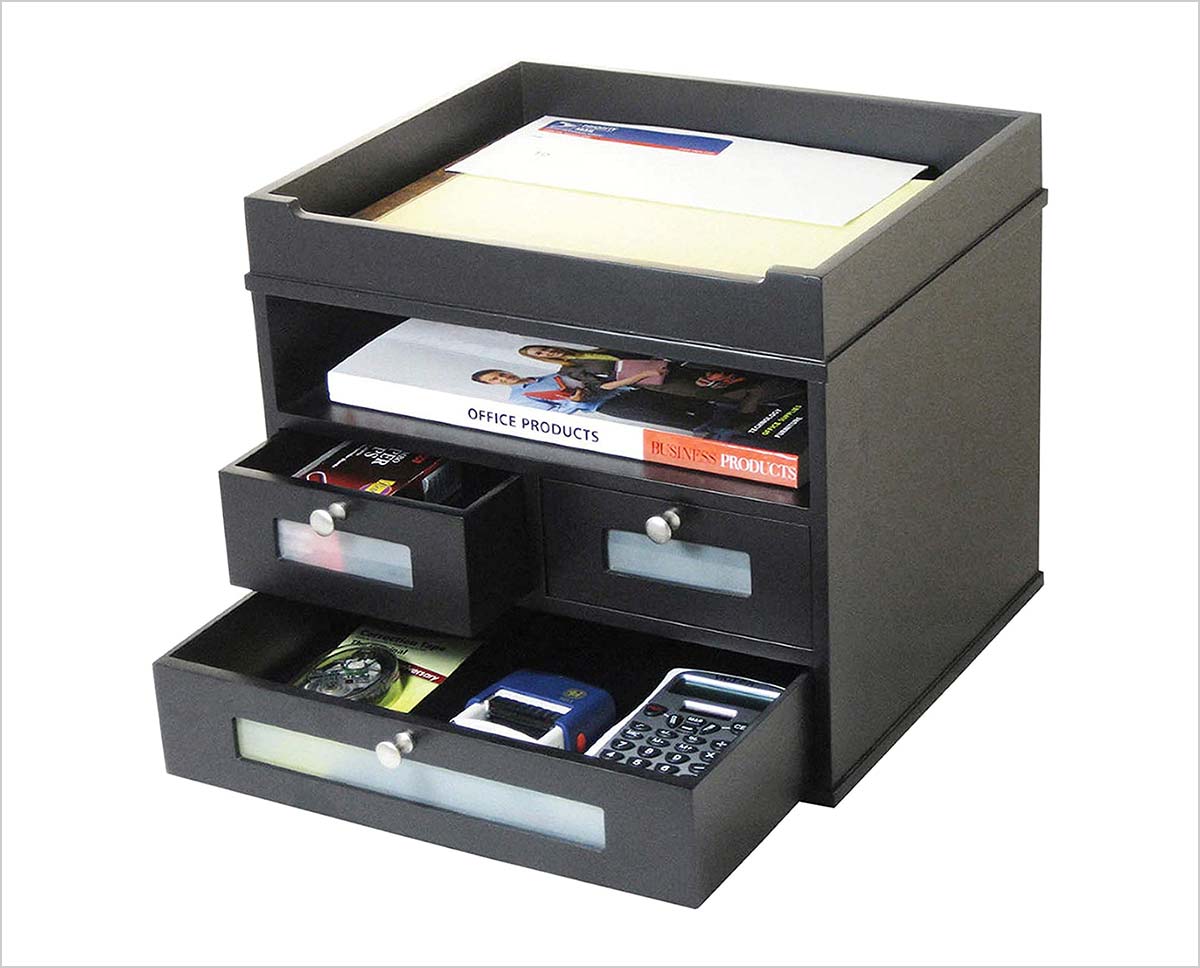 5. Mail Organizer for Desk – Bamboo Desktop Storage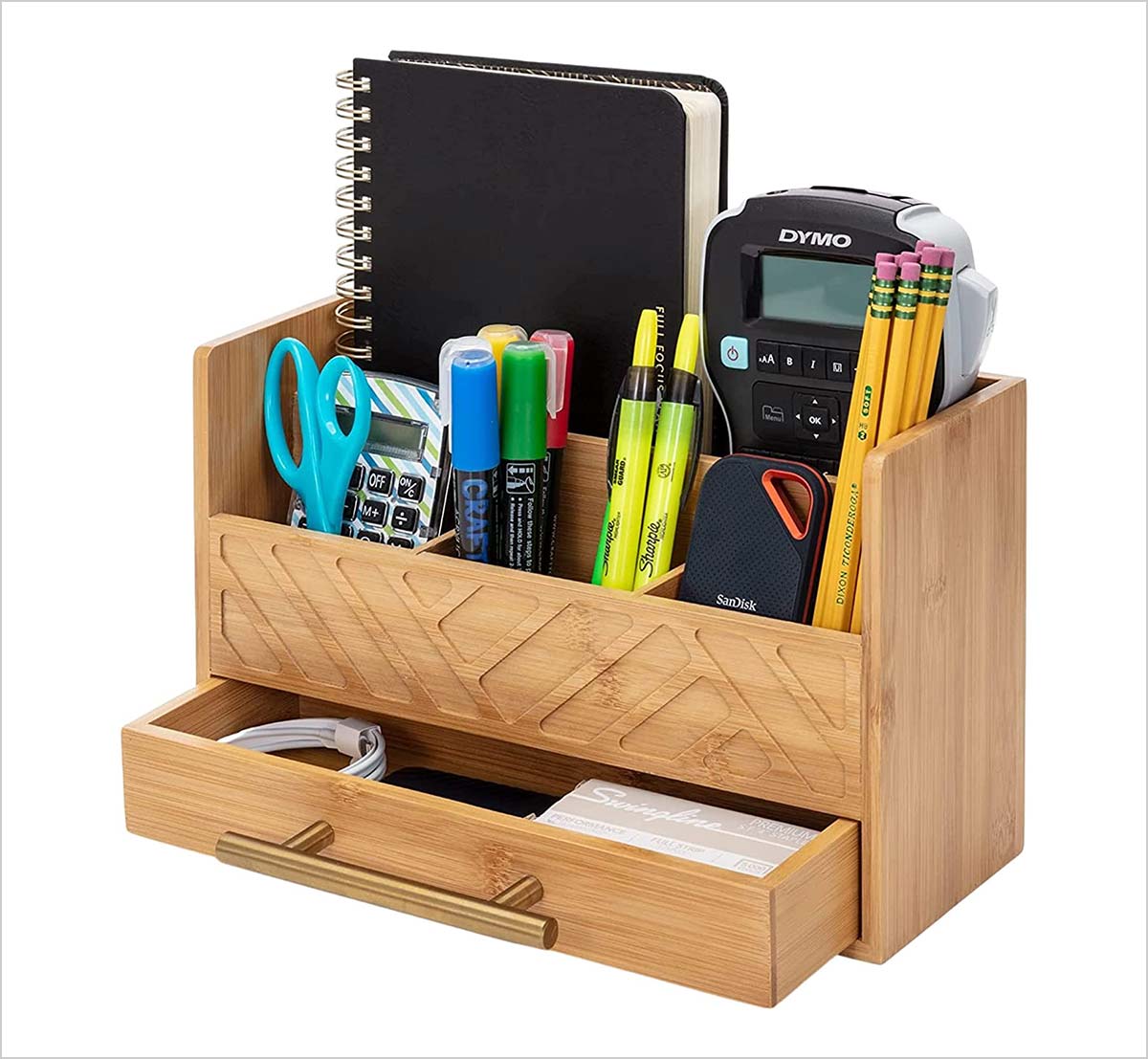 6. Desk Organizer Caddy with 12 Compartments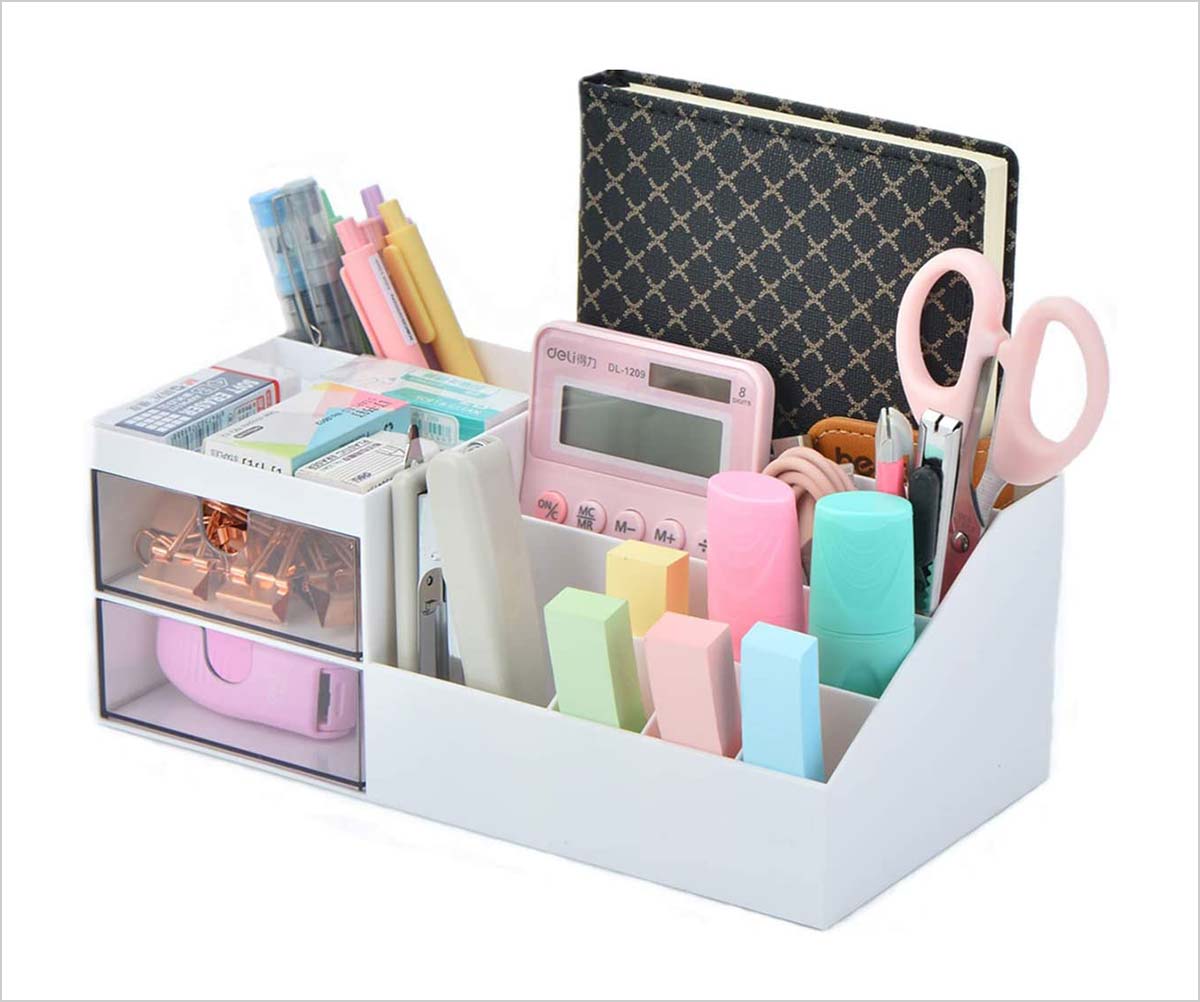 7. Gold Desk Accessories and Workspace Organizers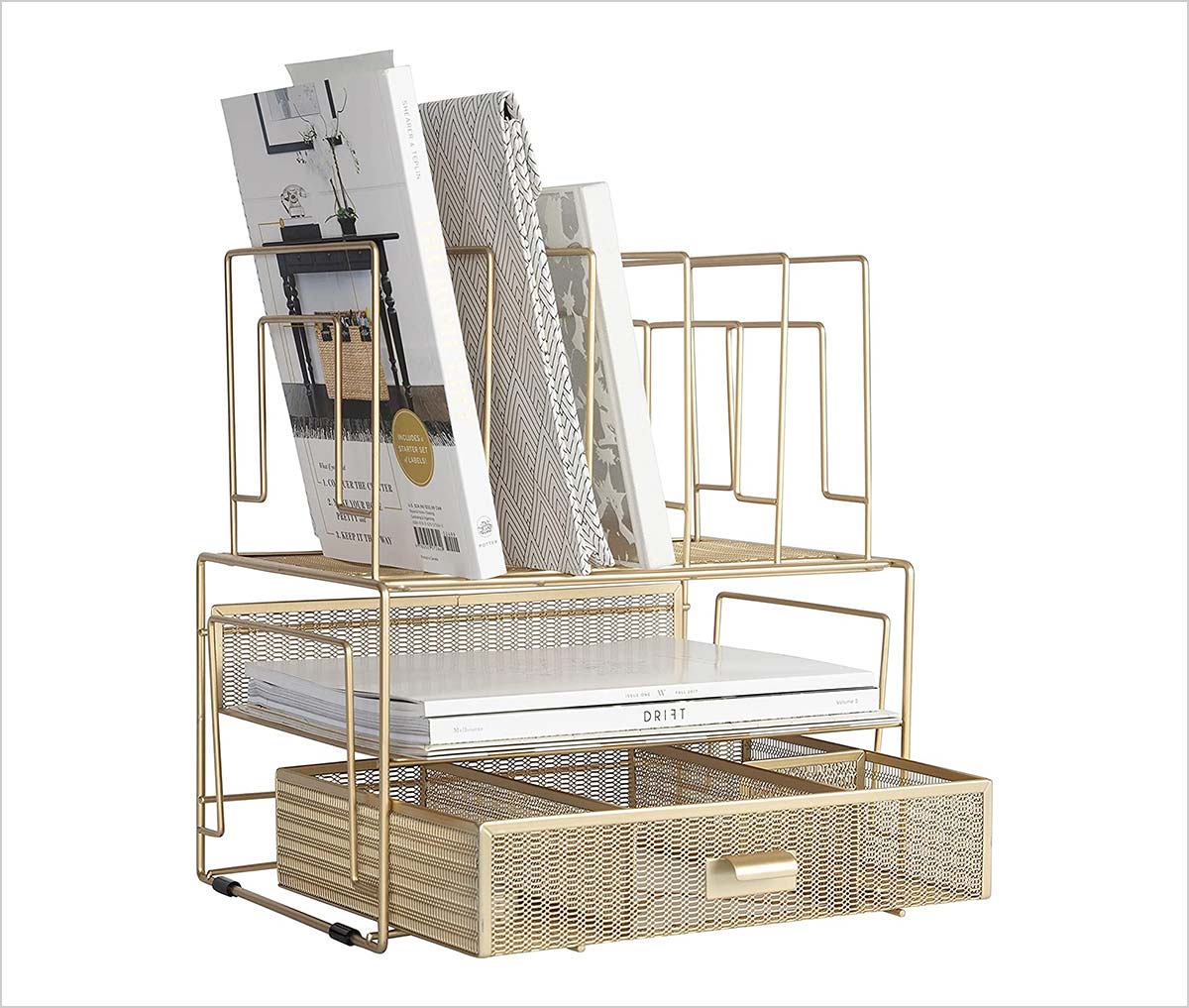 8. Natural Wood Desk Organizer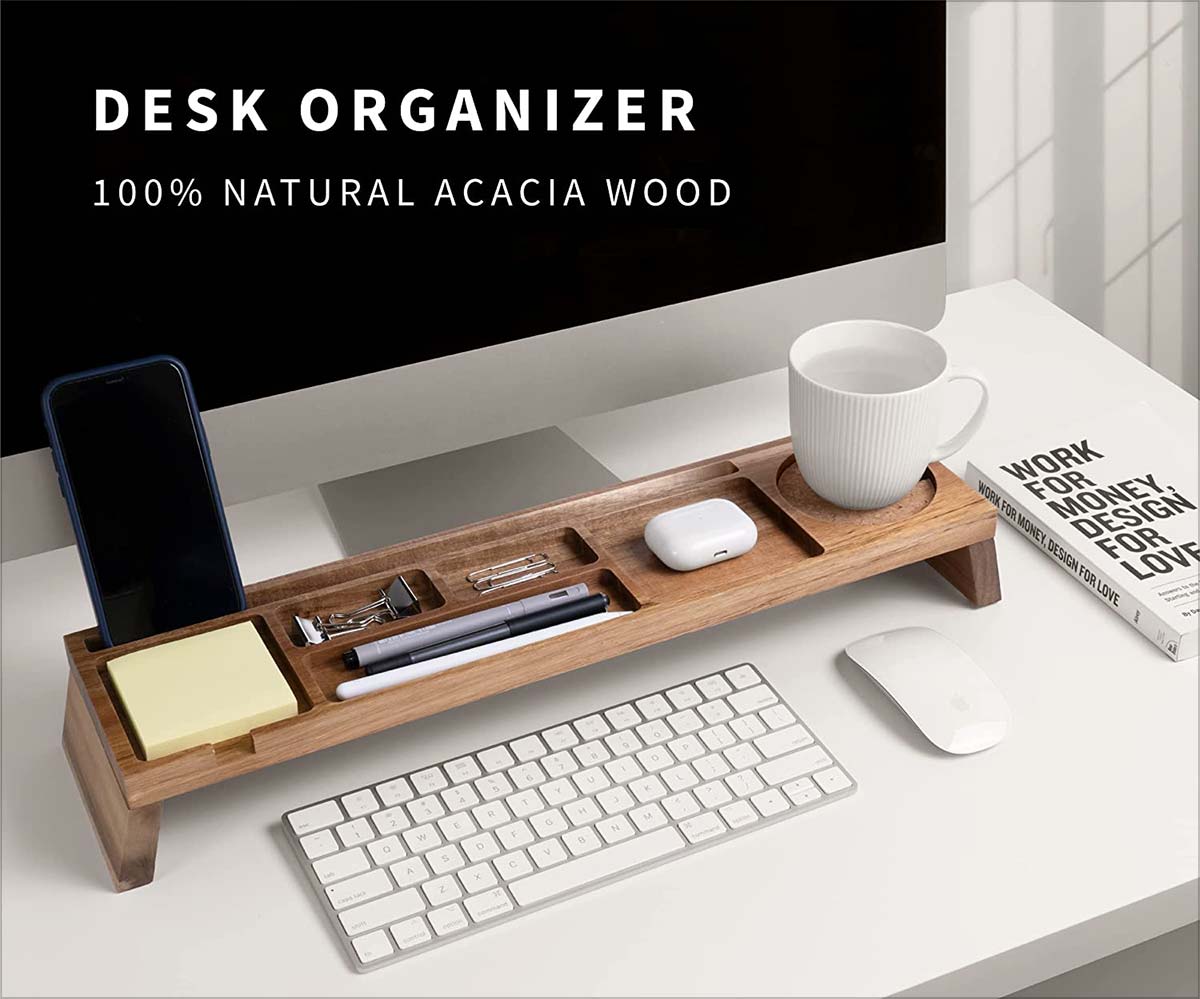 9. Desktop Organizer with Two Shelves for Paper, Mail, Files, Magazines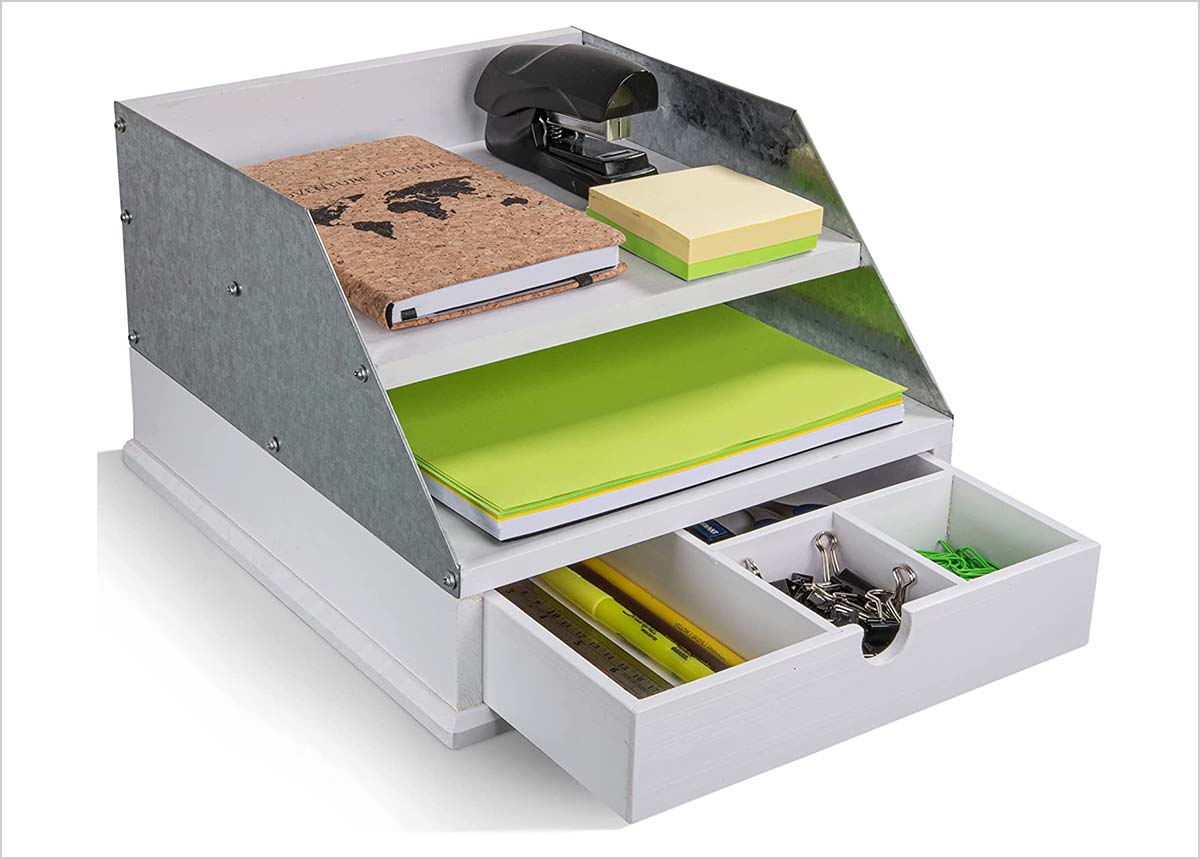 10. 5-Tray Underdesk Hanging Organizer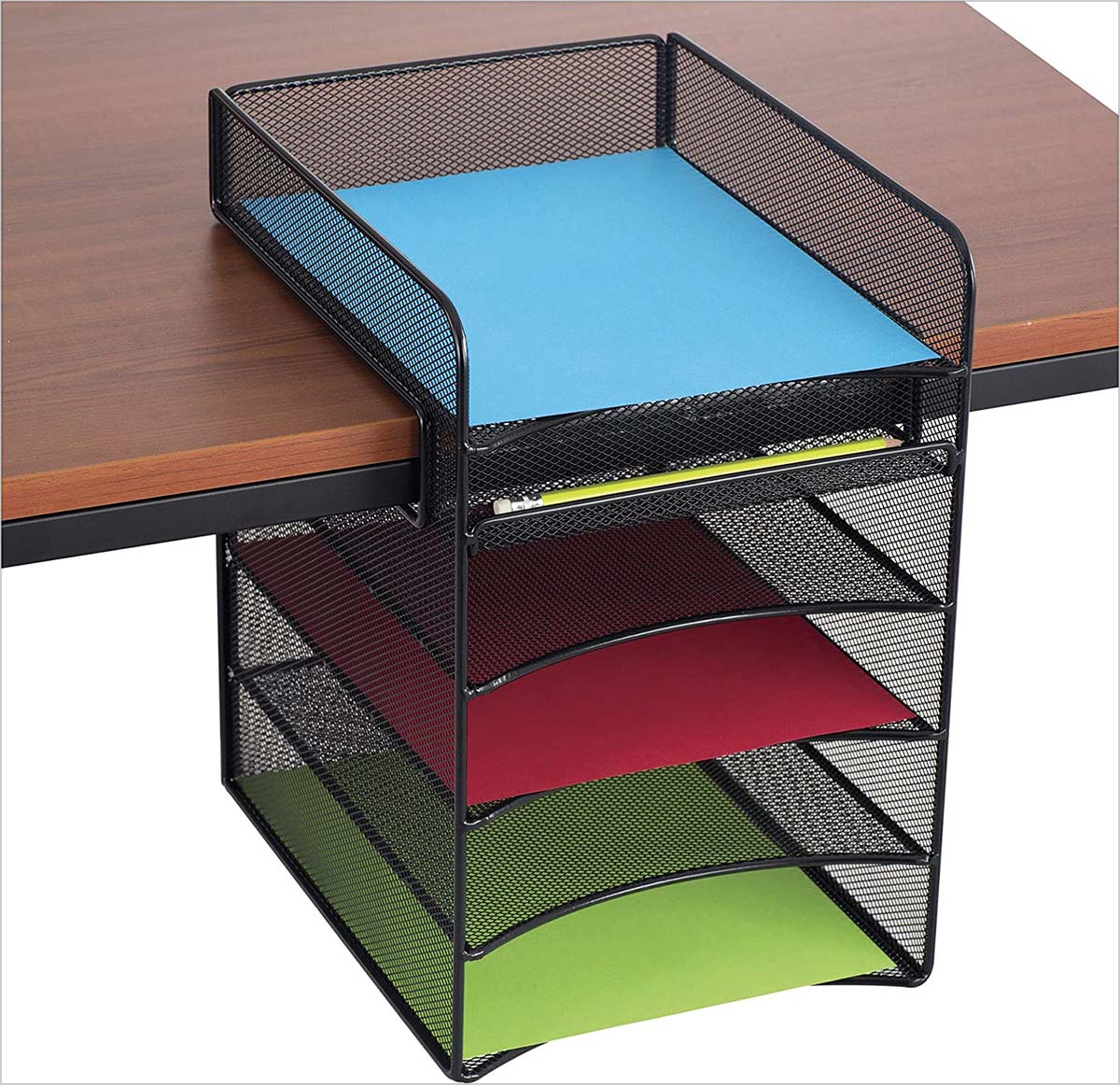 Recommended: