Hi everyone! We're back with yet another super useful blog of ours which we can bet you all are going to love as much as we did when we were working on it. But before we start sharing everything that you guys need to know in order to make an informed decision regarding your next purchase of a printer table, we just wanted to take a moment to thank you all for the love and support that you send our way and for always making sure that you are sharing our blogs within your personal and professional circles too. We hope to see that happening in the future.
Ever since Corona hit the world and forced us to change the ways we used to live and work, many people and organizations allowed themselves and their teams to work from home or have introduced hybrid systems that do not require you to be there at your workplaces all 5 or 6 days a week. The models of working from home or hybrid working not only saves you a lot of time and money that you happen to spend on fuel but you can also be more productive than you can be when you are commuting all the time to reach work and be back after a certain time, you know!?
All the flexible work models sound fun and exciting but they also require you to be present like you would when you are in the office, etc. And now just present, but you need to be organized and prepared to make sure that you are not lagging behind and that you are as good a team member as you would be if you were working while sitting with the rest of your colleagues, etc. Now, we know that when you are at home – especially when you are living with your family, it can be a little difficult for you to actually manage work in its truest sense and we get that. We really do.
In order to keep all things streamlined and ensure that working from home does not become a hurdle in your being a productive employee, there are certain things that you can do and then a couple of things that you must get so that you are always on the right track. Keeping that in mind, we thought to create this list of the 20 best printer tables that you can check out and get at least one of them right away – after obviously doing your due research and we are sure that you won't regret taking that decision. We also want you guys to consider this as a one-time investment which will help you keep your home office super neat and organized at all times while you do your work in peace.
Allow us to share a couple of the best features that you can consider or which will help you get your hands on the best of the best printer table. Make sure that you guys have read the blog till the end in order to ensure that you are spending your money on the right thing(s)!
We love tables that have spacious drawers. And we had to add in a couple of printer tables to this list of ours that offer that, alright? We are sure that you guys would love that too because of course, you would not want to keep all your things right there on the tables and everyone likes to have their things safe even when they are working from home so it is always a good idea to protect your privacy and we think that the printer tables with the drawers in them will become your favorite just like that.
In addition to the drawers, we also like the wheels attached to the tables as they make the move quite easy too and if you are in a mood to shift to another area, then you can do that easily. Also, all the tables are made of solid materials and are portable for your convenience so that you can make the most of your purchase.
That is all, guys! We hope that you guys not only had a great time reading the blog but that you will also share it with your friends and family members so that they can get a printer table or two for their home offices. We would love it if you guys can take out the time to let us know which printer tables you liked the most from our collection of the 20 best printer tables for home offices and while you are at it, don't forget to share your requests with us. And we will come back here with your requested content and more super soon.
20 Best Printer Tables for Home Office
1. Home Printer Stand Vintage Printer Stand with 3-Tier Wood Storage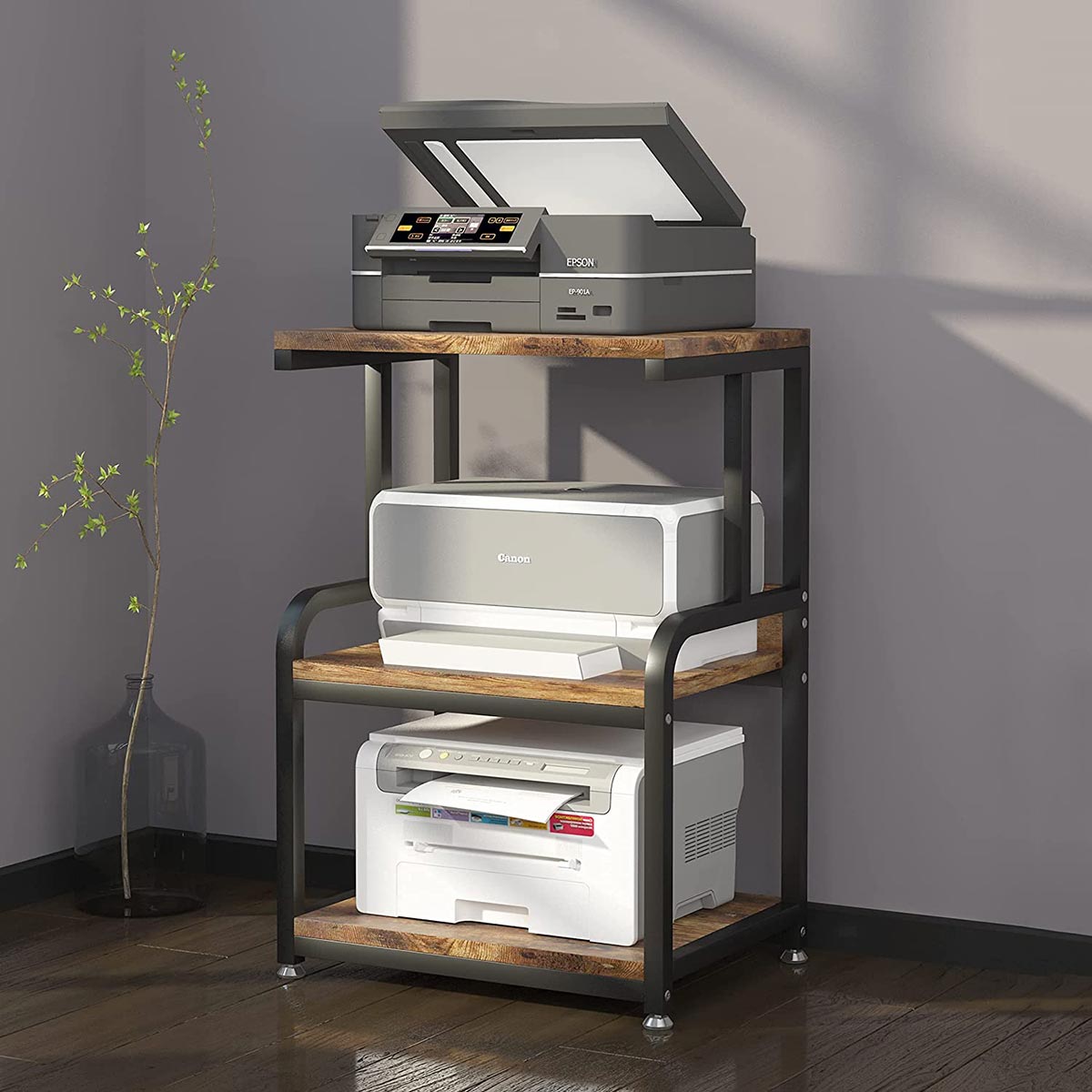 2. Computer Tower and Printer Stand Design with Charging Station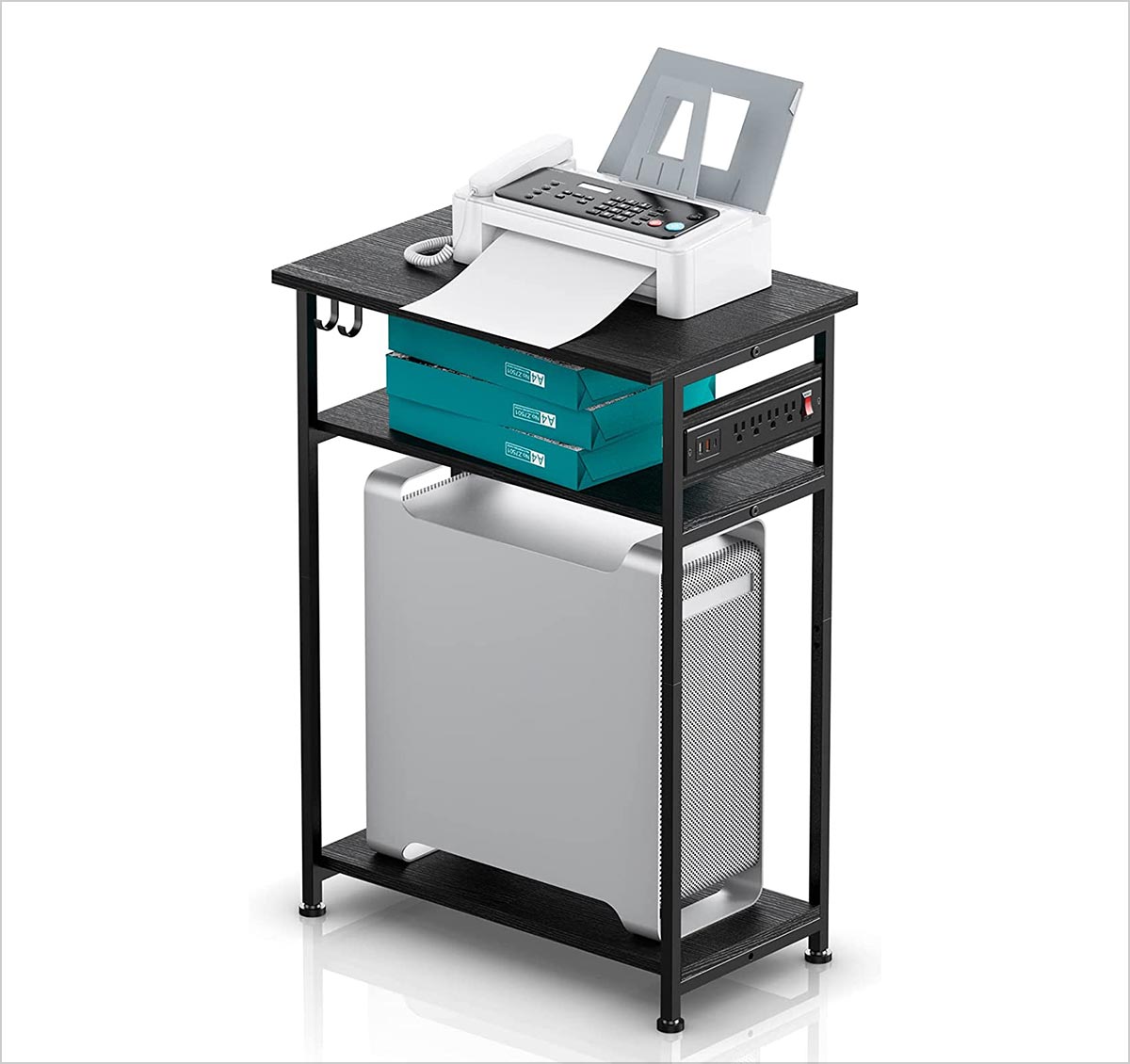 3. Tribesigns Printer Stand with Storage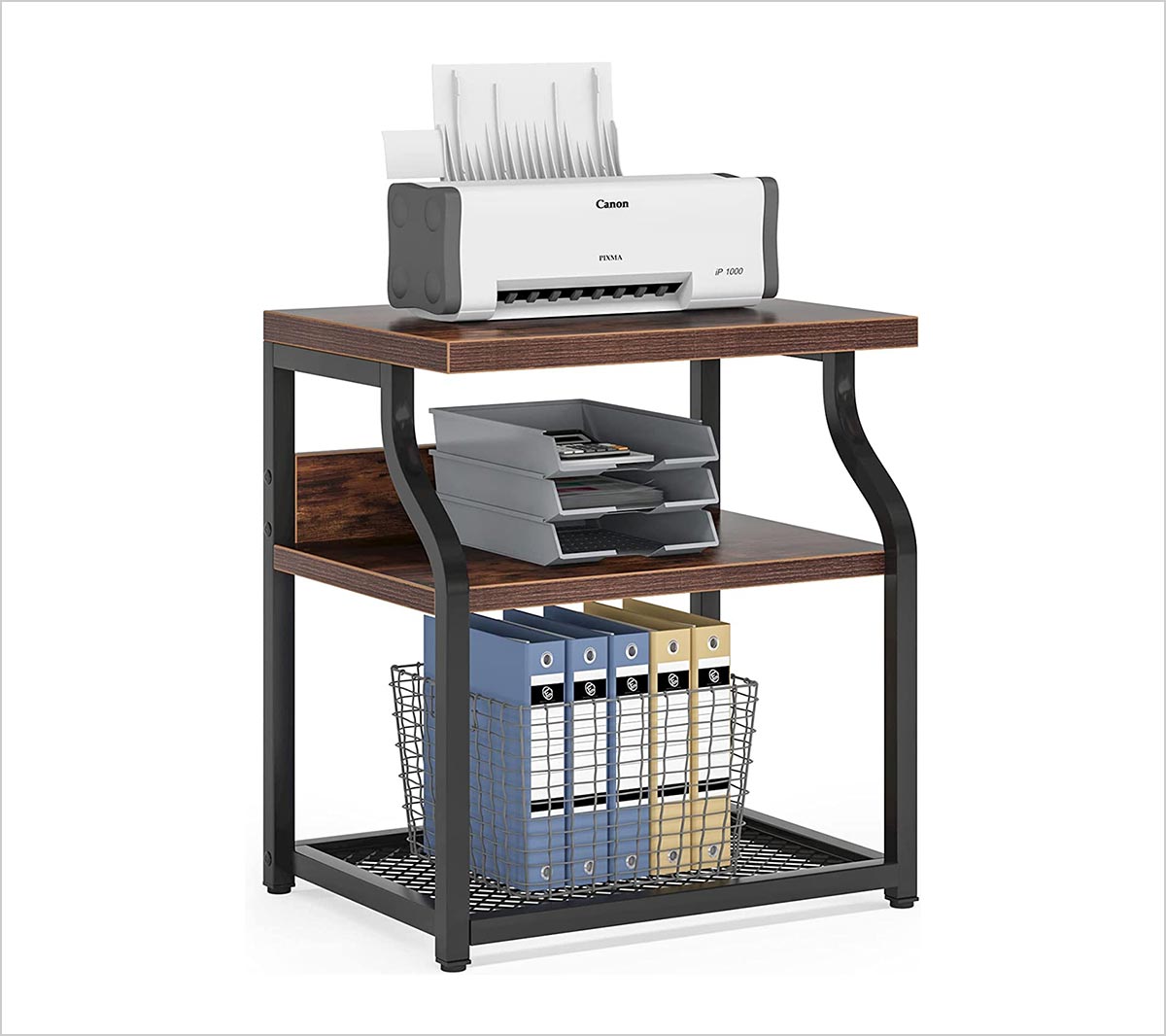 4. Large Printer Table with Adjustable Storage Shelf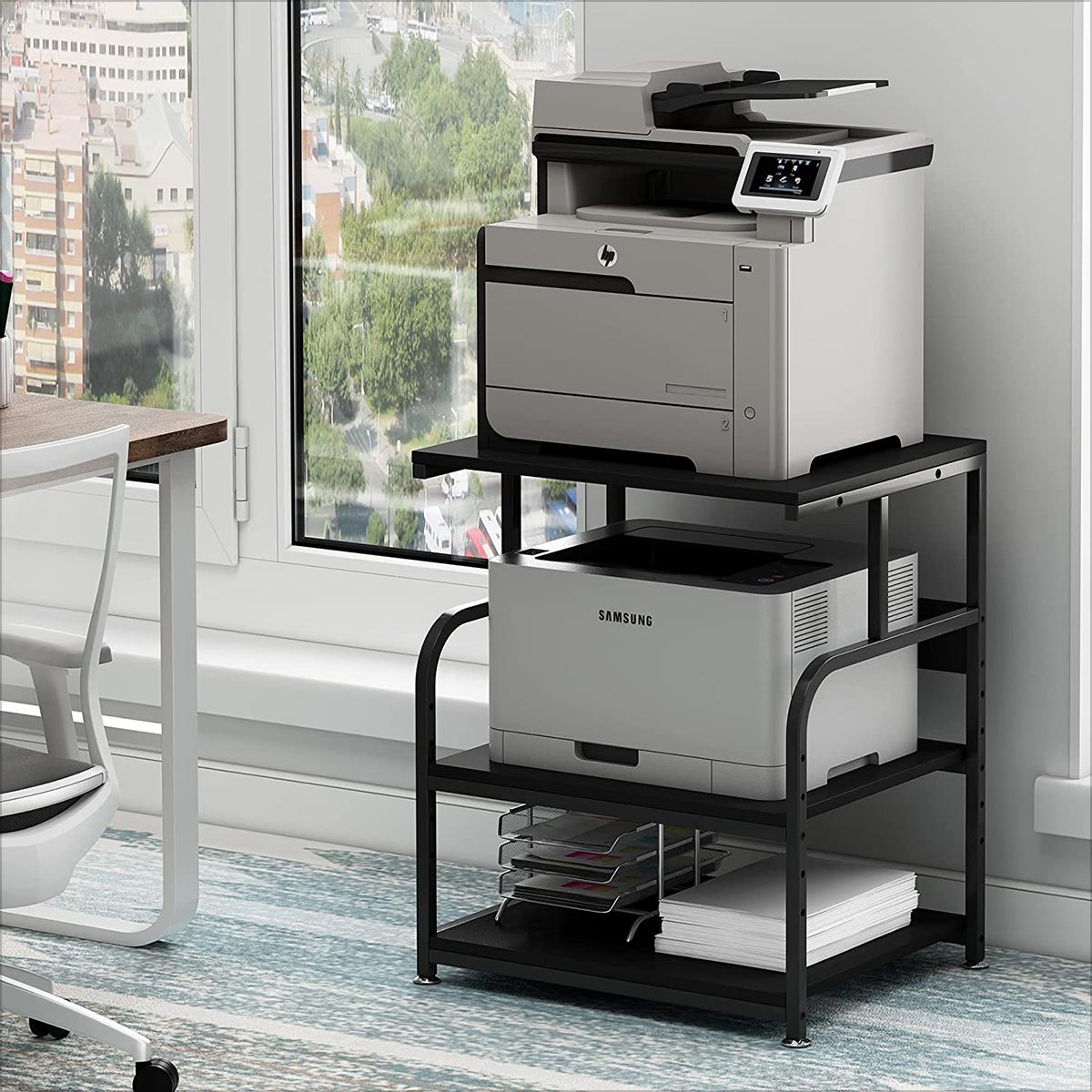 5. Mobile Printer Stand with Storage Drawer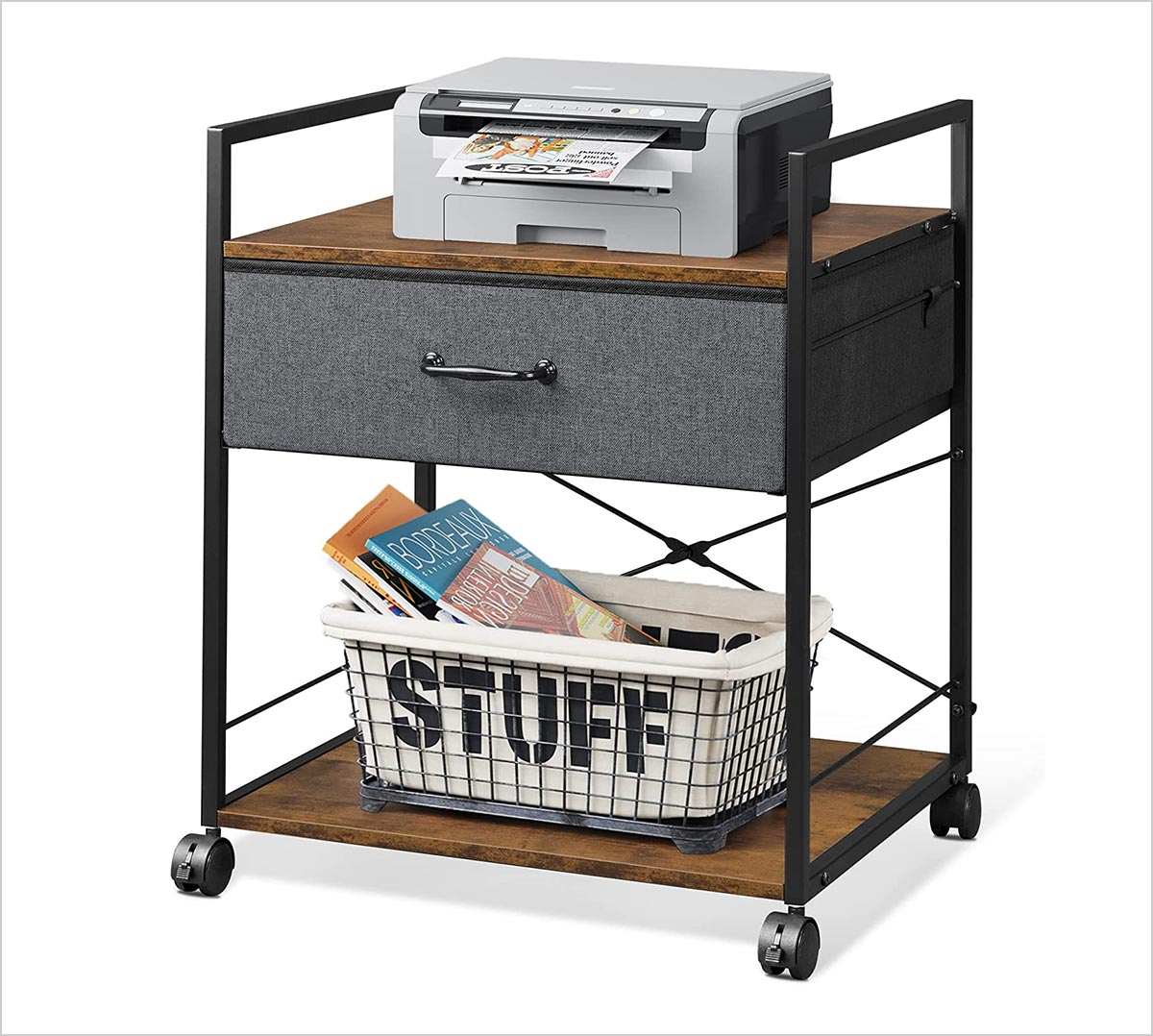 6. HOOBRO Printer Stand, 3 Tier Rolling Printer Stand with Storage Drawer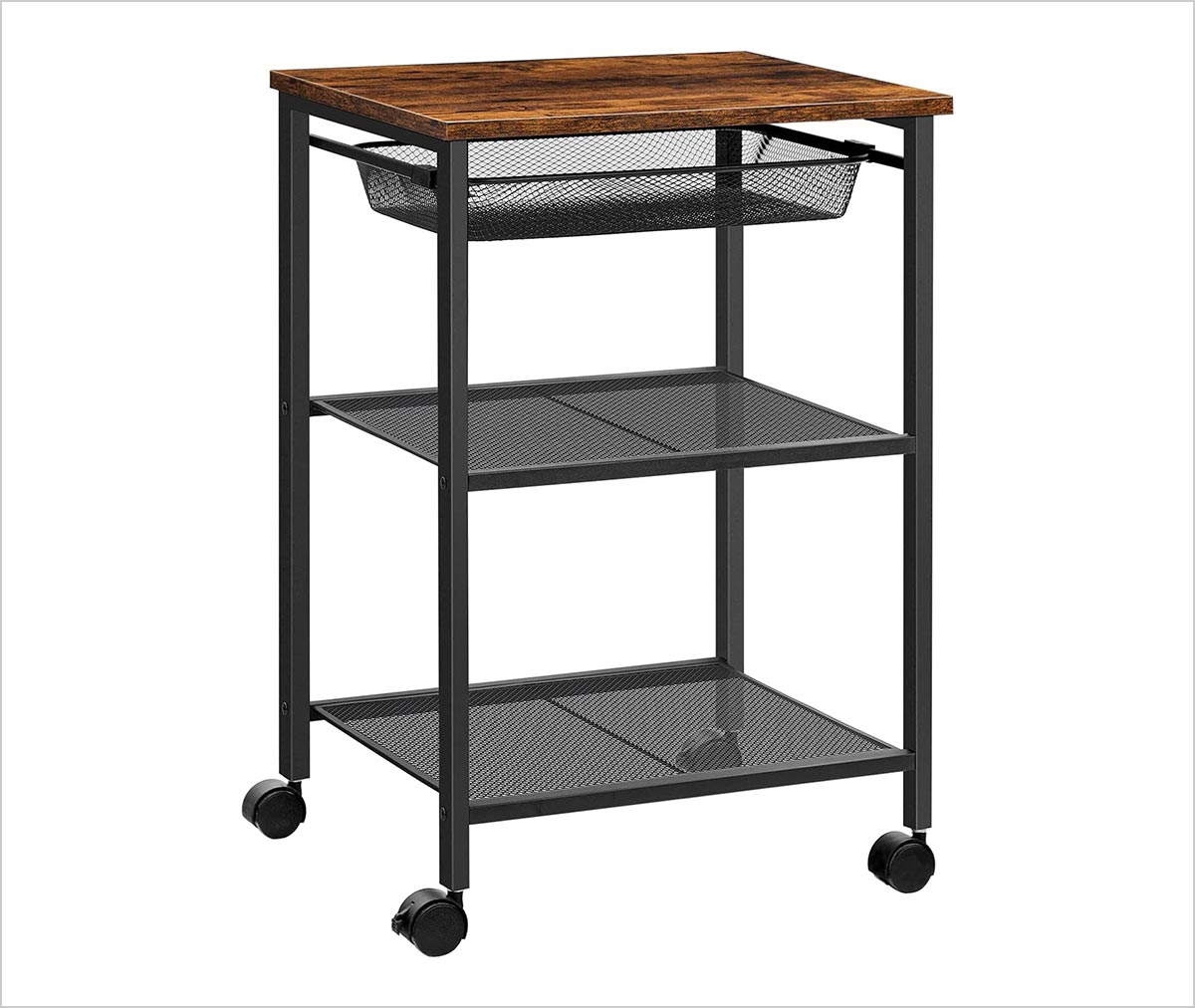 7. X-cosrack Deskside Mobile Printer Stand with Storage Drawer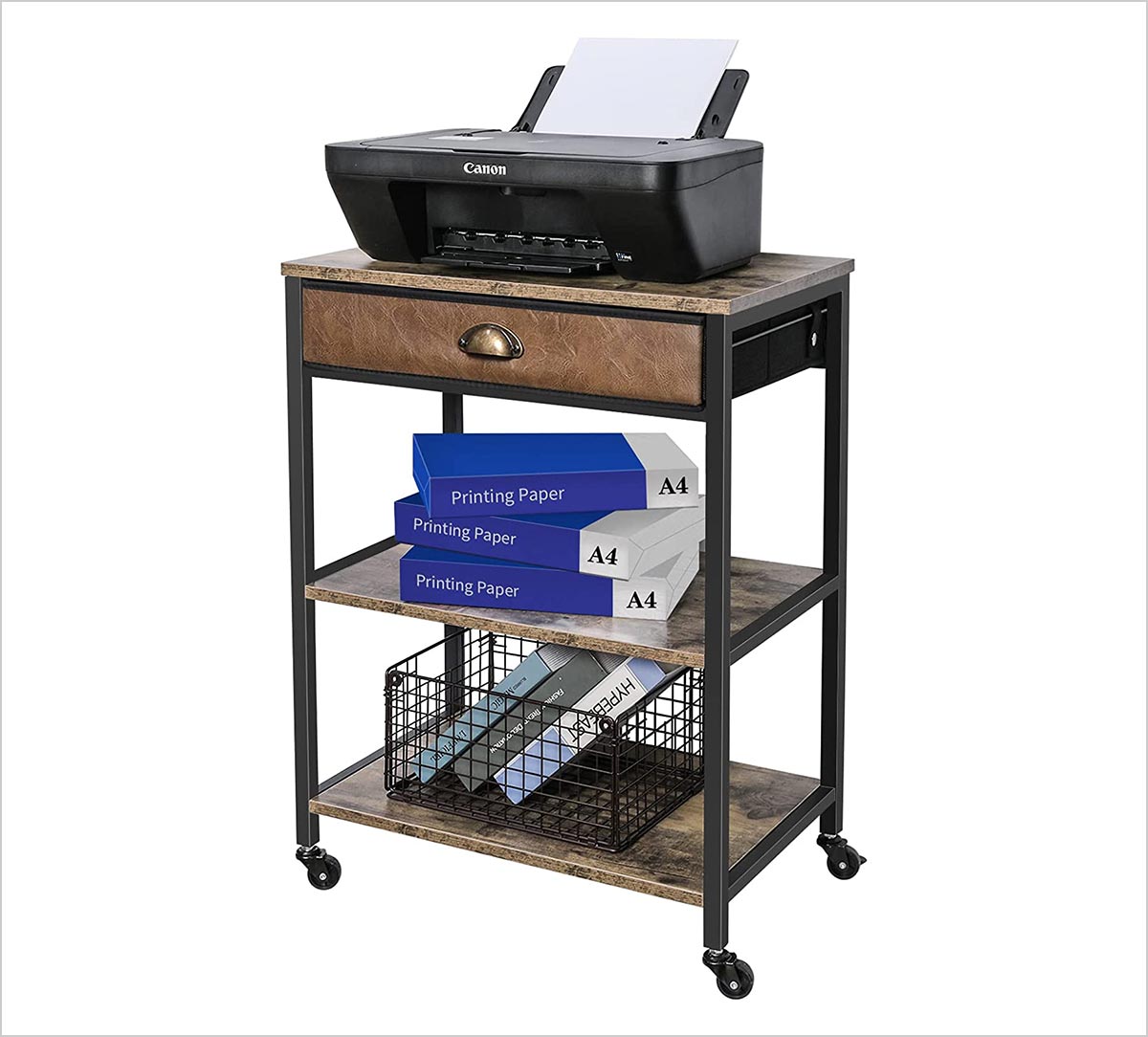 8. Unikito 3-Tier Lateral Office Filing Cabinets with Socket and USB Charging Port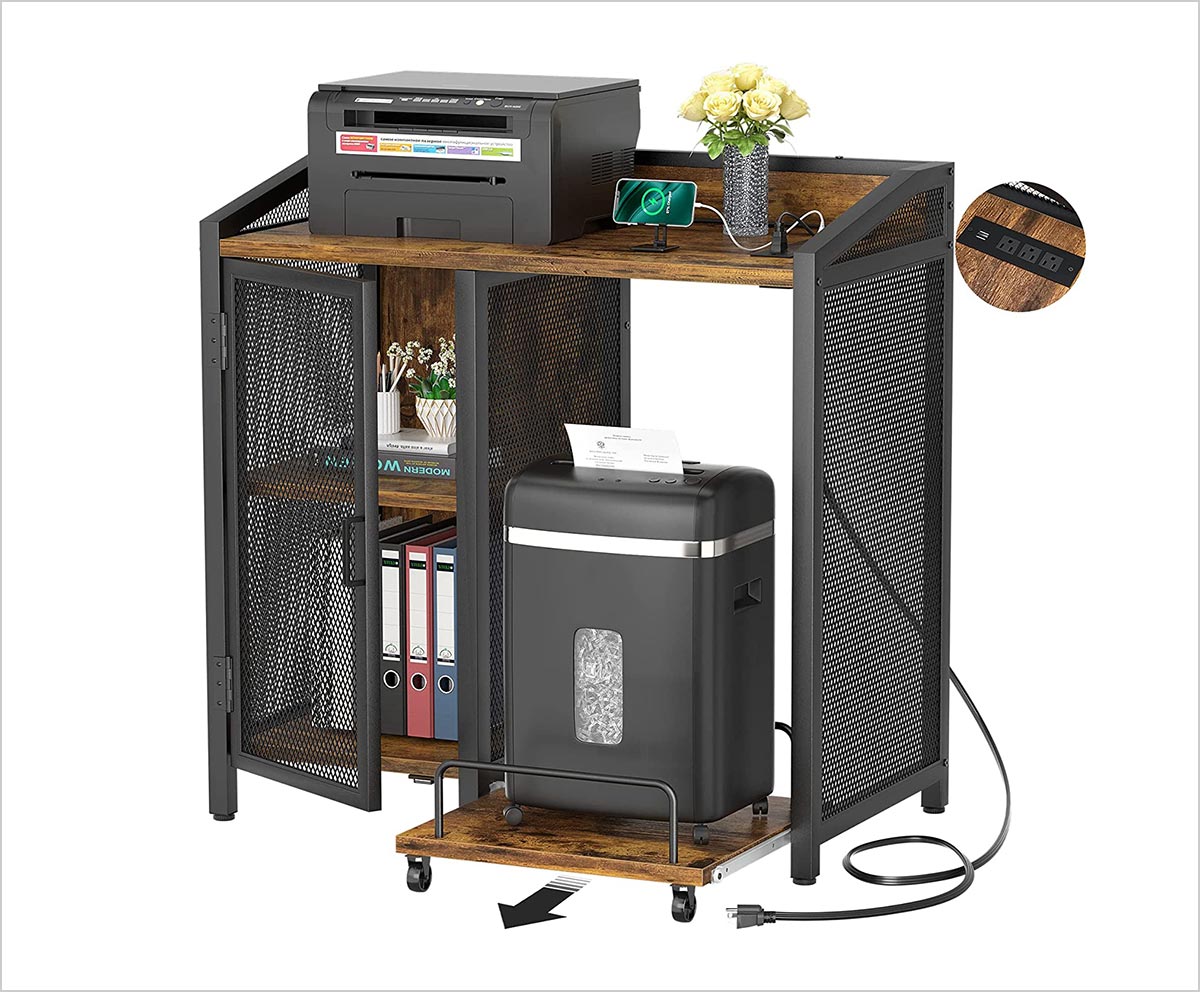 9. 2 Tier Under Desk Mobile Printer Stand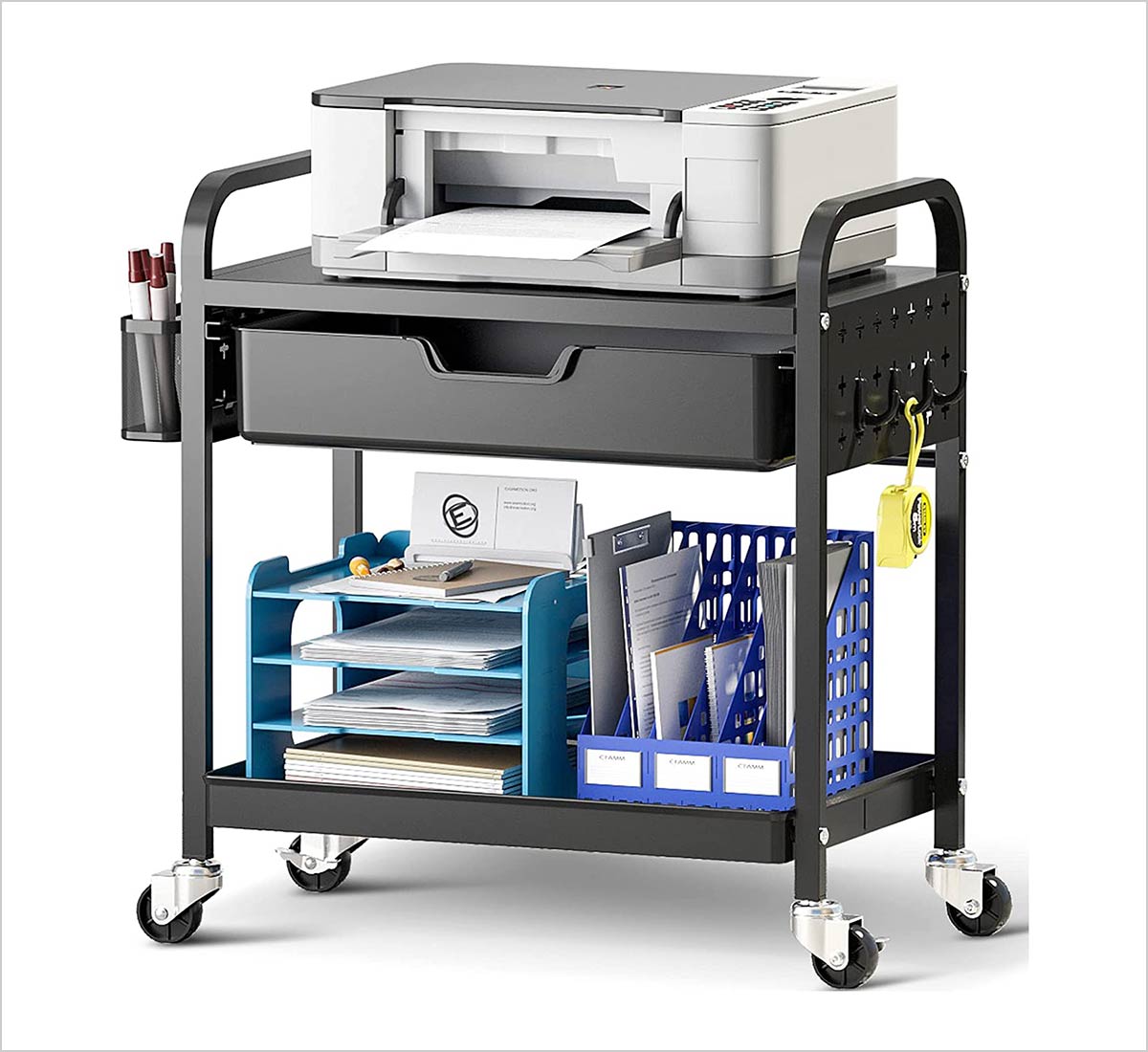 10. Wood Printer Shelf Modern White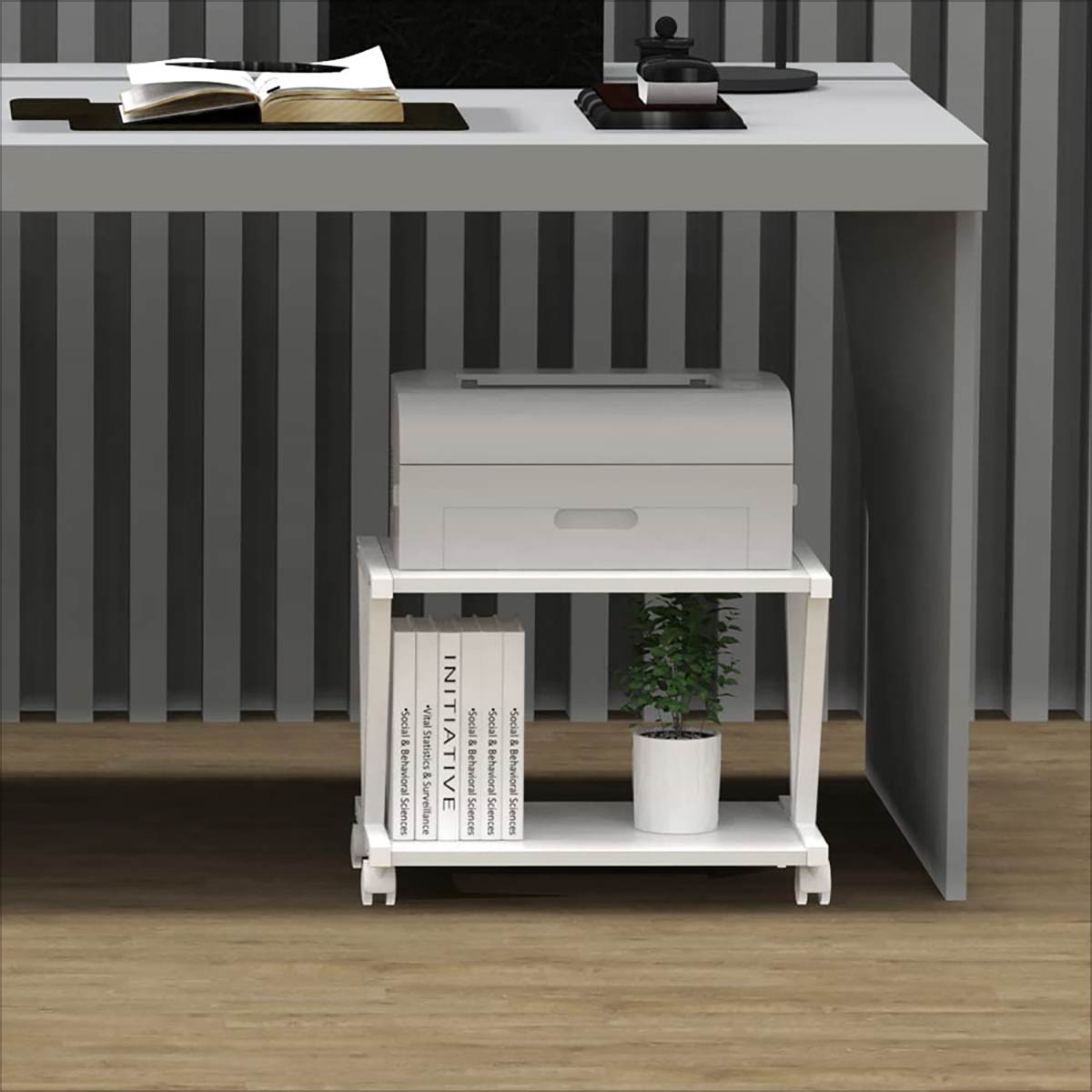 11. Modern Rolling Printer Stand with Storage for A4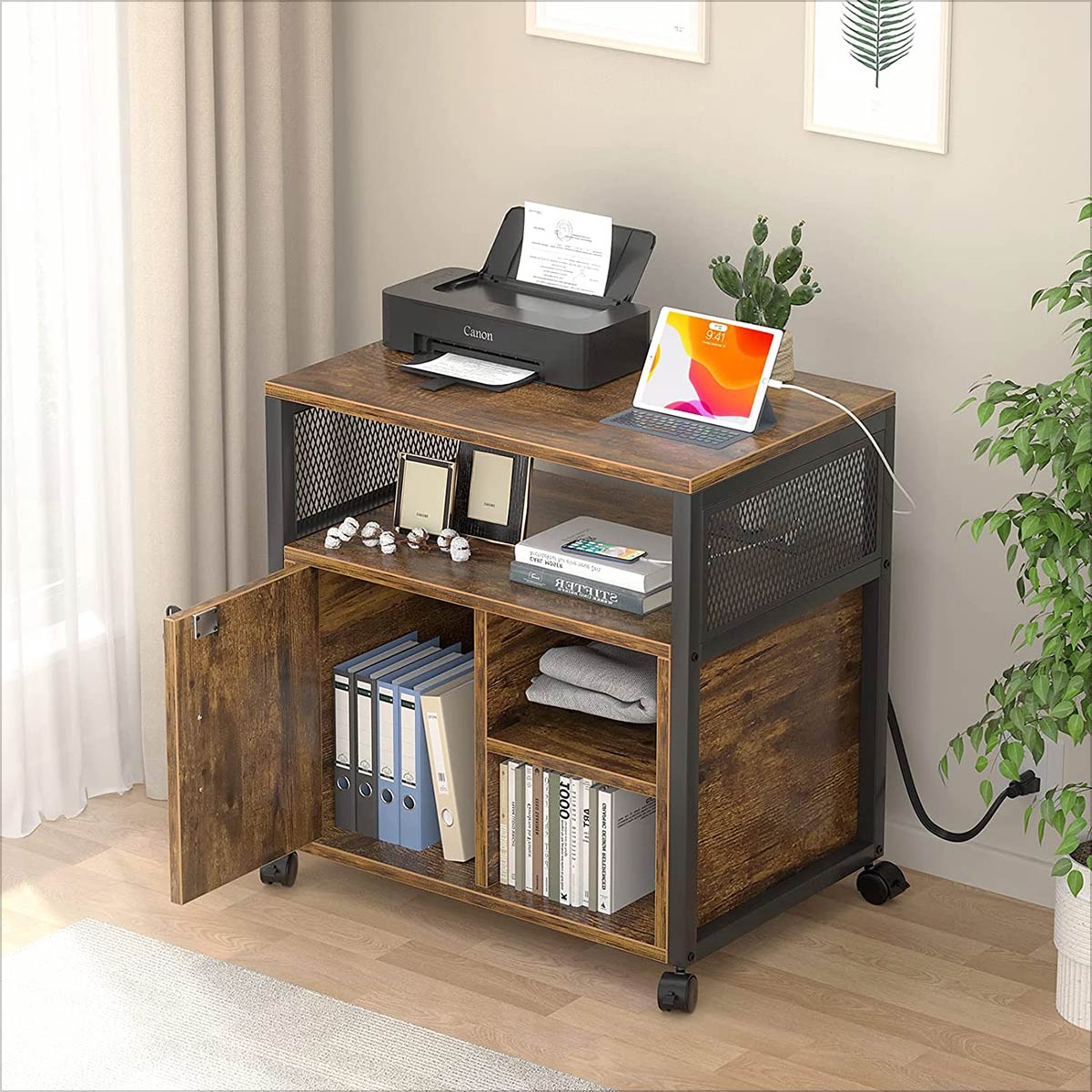 12. Joansea 3-Tier Mobile Printer Stand with Charging Station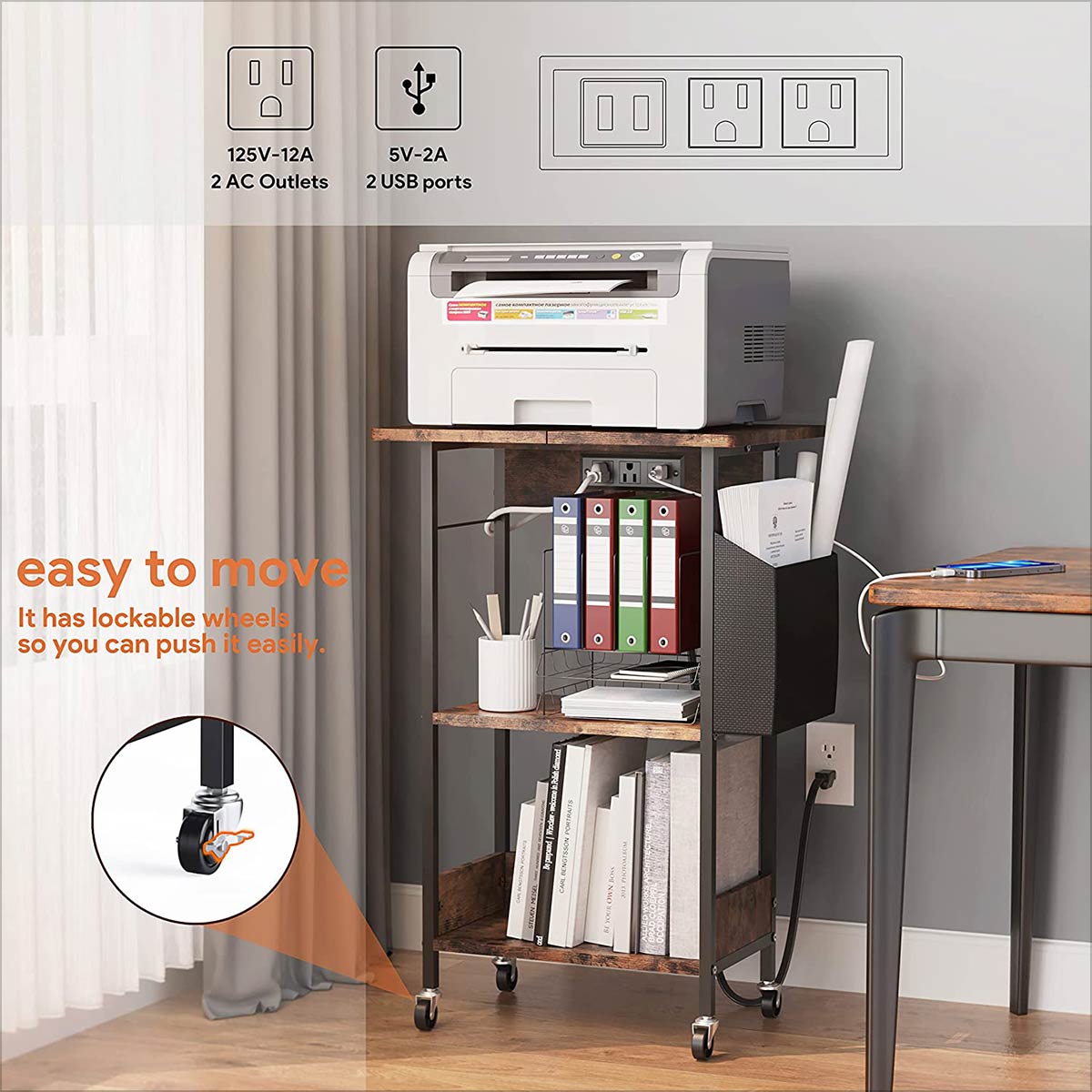 13. Tribesigns Mobile Printer Stand with Storage Shelves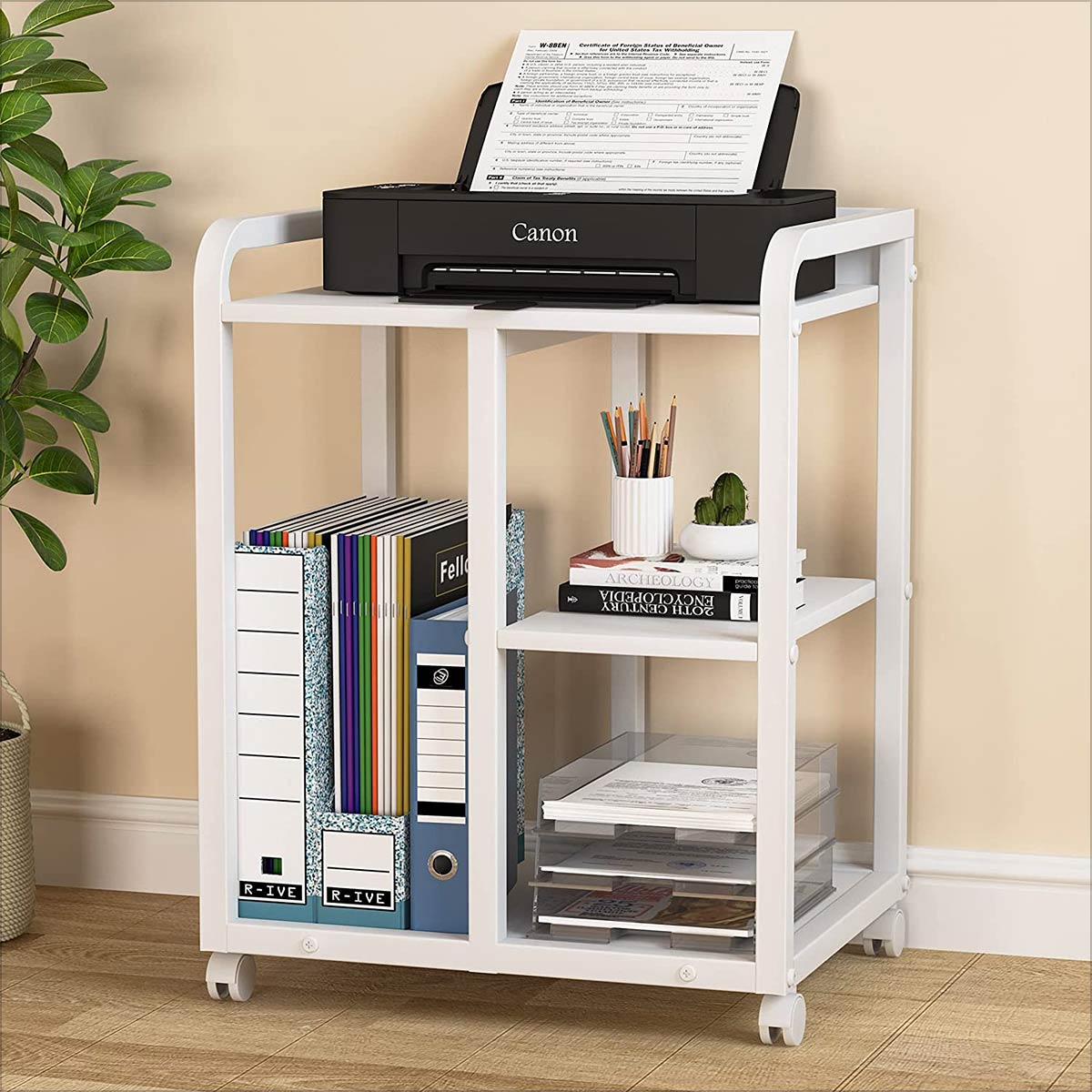 14. GreenForest Printer Stand with Storage Shelf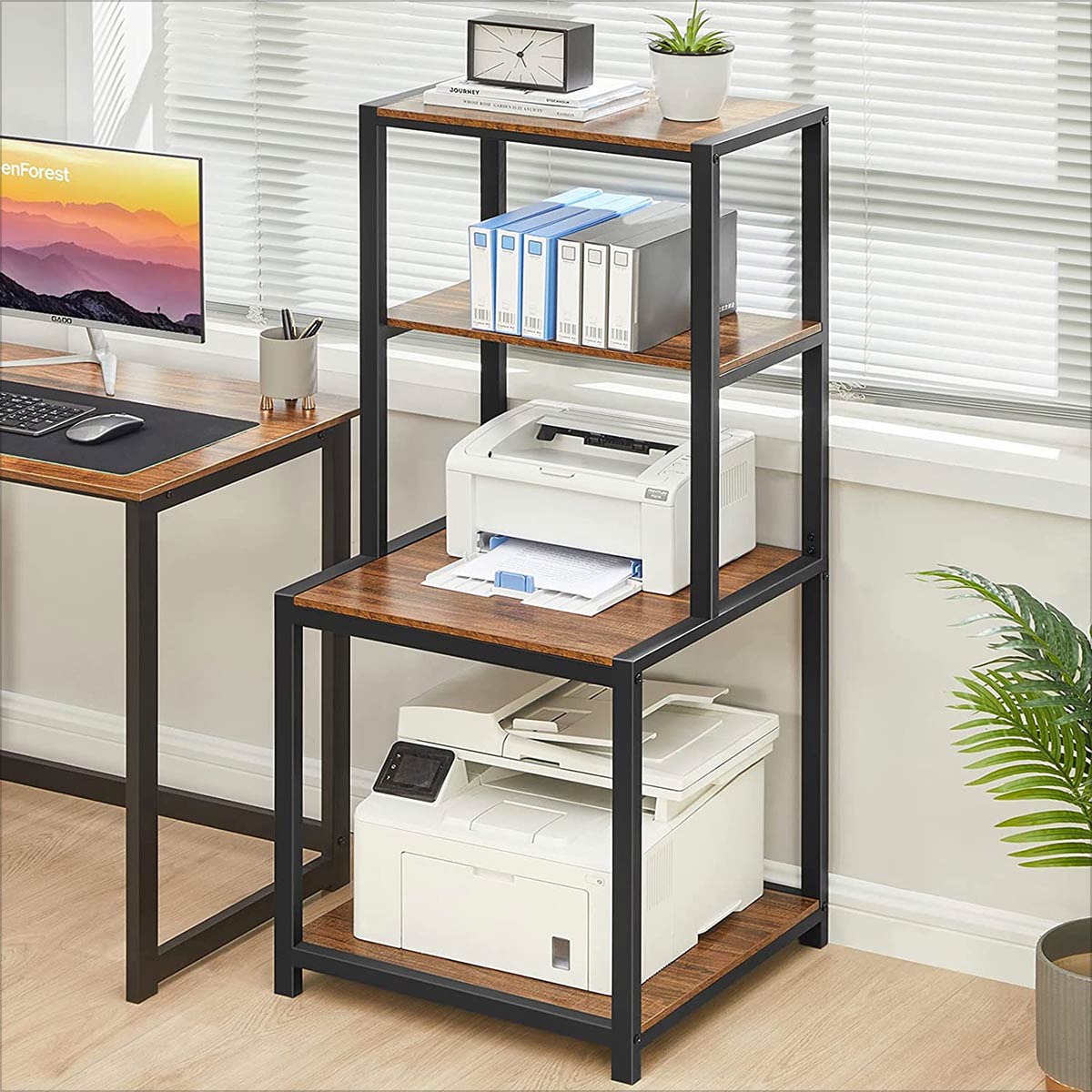 15. 3-Tier Printer Stand Cart with Storage
16. JKsmart Printer Stand with Storage Drawer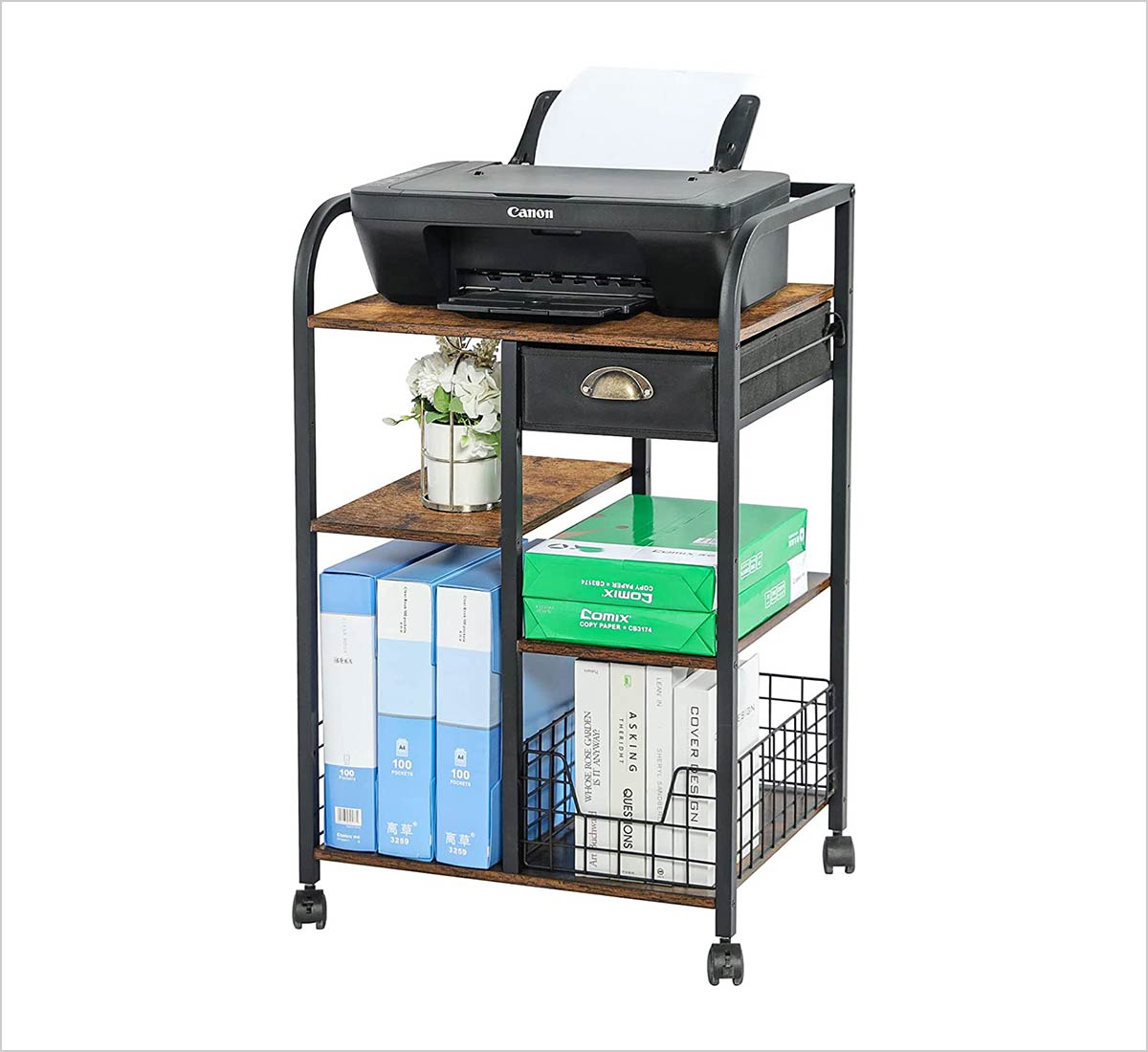 17. Tribesigns Lateral File Cabinet Modern Filing Cabinet with 1 Large Drawer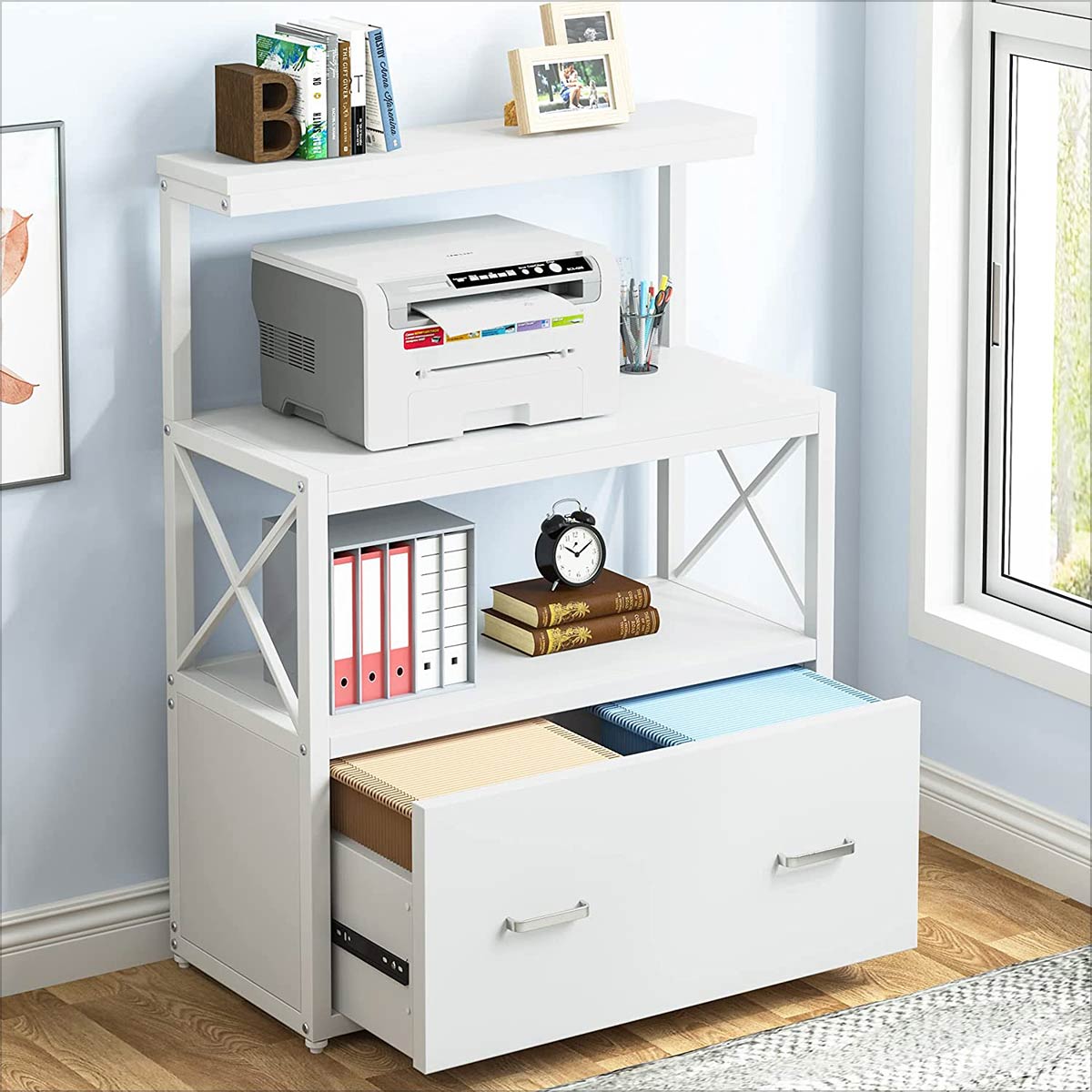 18. Natwind 3-Tier Printer Stand with Wheels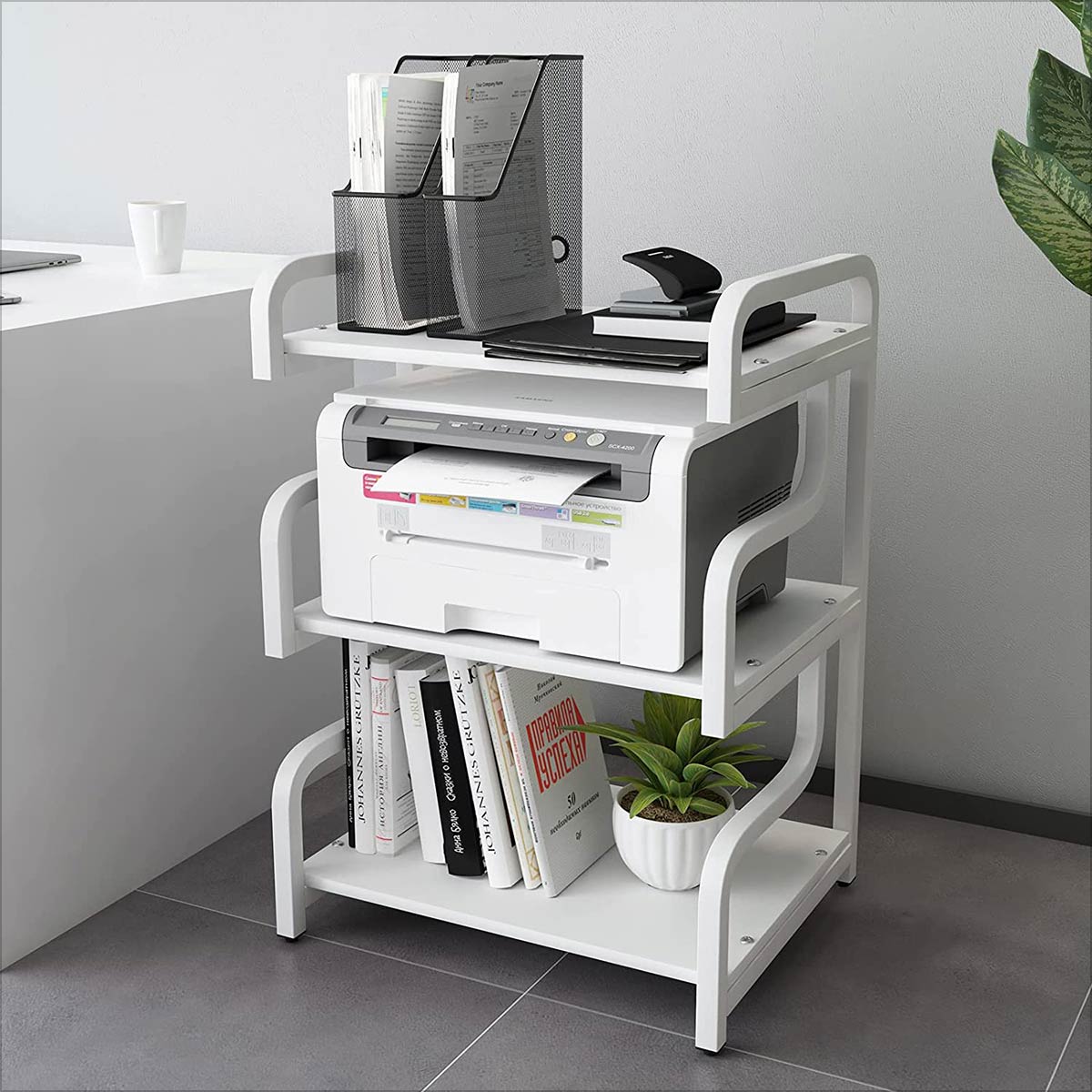 19. Natwind 2 Tiers Office Movable Laser Printer Copier Stand Cart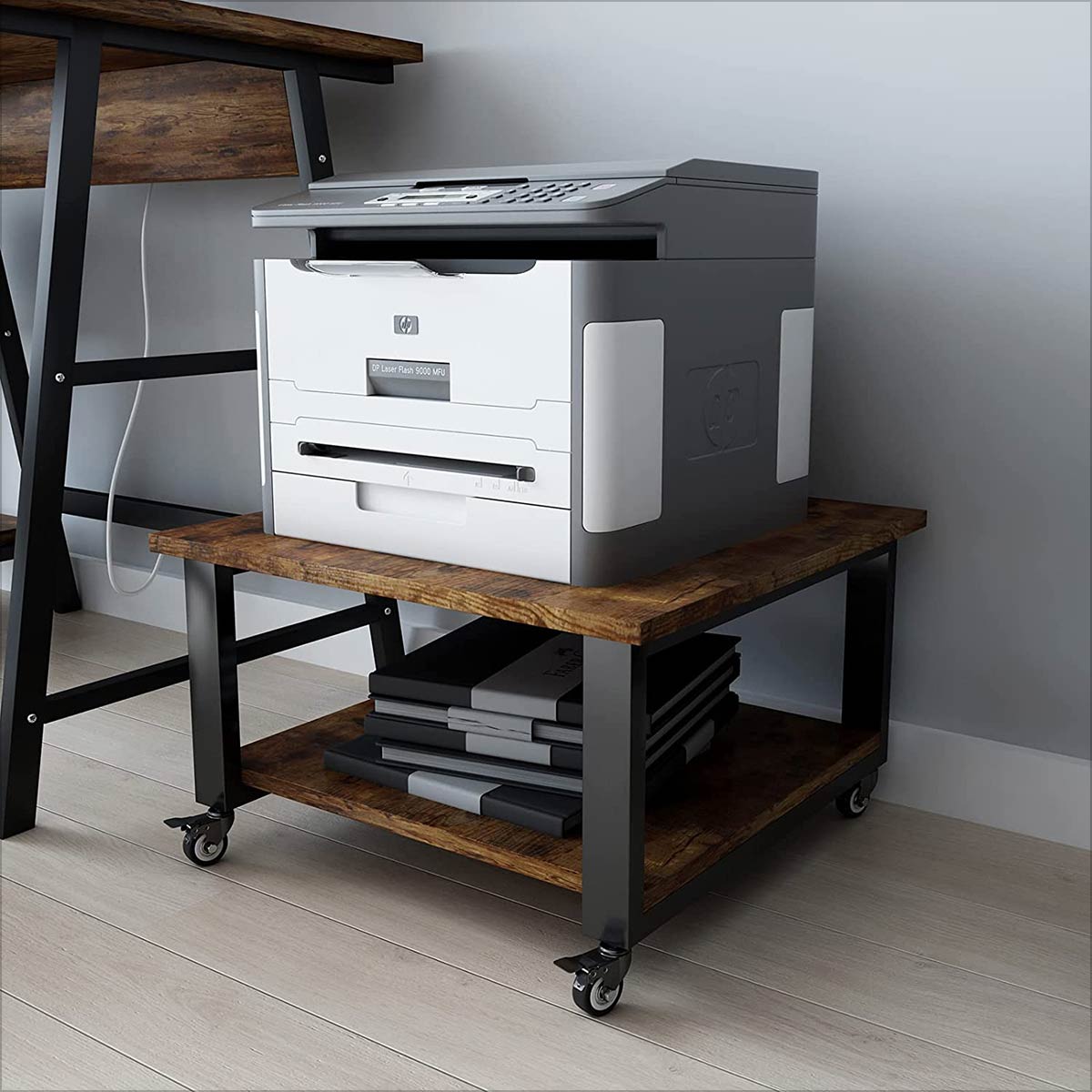 20. JULYSHORE Desktop Printer Stand Printer Stand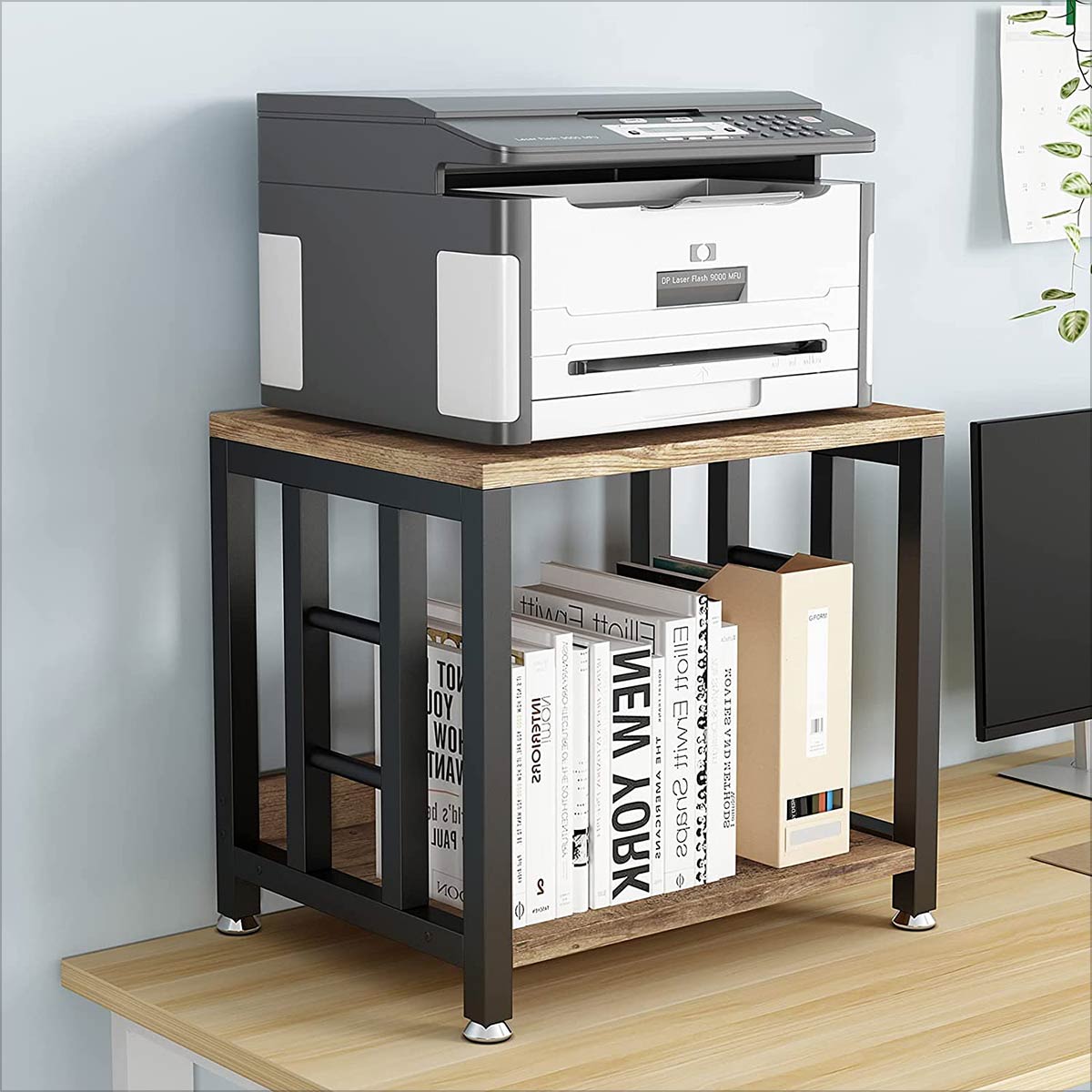 Recommended: