Hi there everyone! We are back with a super useful blog of ours and we can bet that you all are going to find it interesting and beneficial for yourself or for someone you love and care for as we are about to share with you all a list of the 20 best UPS/power battery stations that you can check out and buy for long outages in 2023. Although we hope that all things get better everywhere in the world and that whatever shortages we are facing or might face somehow get fixed. We also feel that our today's blog will help you guys know about a couple of great battery stations that will keep you connected with the world while you work and do other stuff.
We are sure that by now you guys must have heard someone multiple times, talking to you or to someone else about solar panels and how they are planning to have them installed for their houses, offices, stores, etc. as well. Even though, that is like a great investment and, of course, very useful too, you know that you cannot take your solar panels with you to areas where there is no continuous supply of electricity or absolutely no source of you getting power in any form. Similarly, the UPS however can let you do your thing without having to pause your life or work but it will still be placed at a certain spot and you cannot move it too. So, the only thing that will help you get your things done (maybe in style too) is a power battery station, right?
Keeping in mind all the needs and demands of an average person who happens to use their devices such as a smartphone, laptop, or desktop for work and personal stuff, etc., we decided to work on an extensive list of items that will help you not feel a thing when there is a power outage in your city/country for a couple of hours or a complete blackout due to one thing or another. In addition to that, anyone and everyone who has to work in remote areas in the sense that they cannot stay disconnected from their workplaces for long hours can also make the most of all the UPS and power battery stations that we have listed in our very carefully created collection to be checked out and given a thought to in 2023.
Also, if you are someone in the media (digital, social or electronic), there are very high chances that you will have to be working outside of your office in areas where there is no electricity but that area was selected for, say a TV commercial shoot or a music video shoot location, you know!? And as always we wanted to be there for you guys to help and guide you in ways that you expect from us and we are very sure that once you are done reading the blog, you are going to be going through all the 20 best UPS/power battery stations and get your hands on the one which best suits your needs.
There are a couple of things that we would love to share before we conclude our today's blog so that you guys are sure that you are spending your money on the right kind of stuff, alright!? Okay so, whenever you guys are going to get something online; you first need to check all the specs. and related information that is given on the respective websites to make sure that you are only getting the things that you require and not something that you saw and thought to get because well, why not? Then, you also need to ensure that you pick a couple of items and compare them with each other as it will help you guys better decide which one's the ONE that you should be getting.
Also, as long as the UPS/power battery stations that we have shared with you guys are concerned, we would suggest that you also check out the options that have solar panels attached to them to make the purchase even more beneficial for yourself and for your loved ones.
That is all for today, you guys! We hope that you had a great time reading the blog and that you will also share it with your friends, family, and colleagues, etc. as well. Don't forget to share your feedback with us in the comments section and while you are at it, feel free to share if you guys have any special requests to make so that we can work on them and get back here with your requested content and more super soon.
20 Best UPS / Power Battery Stations for Long Outage in 2023
1. 
EF ECOFLOW RIVER Pro Portable Power Station
Specs: 720Wh, Power Multiple Devices, Recharge 0-80% Within 1 Hour, for Camping, RV, Outdoors, Off-Grid (‎RPro576) (Renewed)
Extra Battery: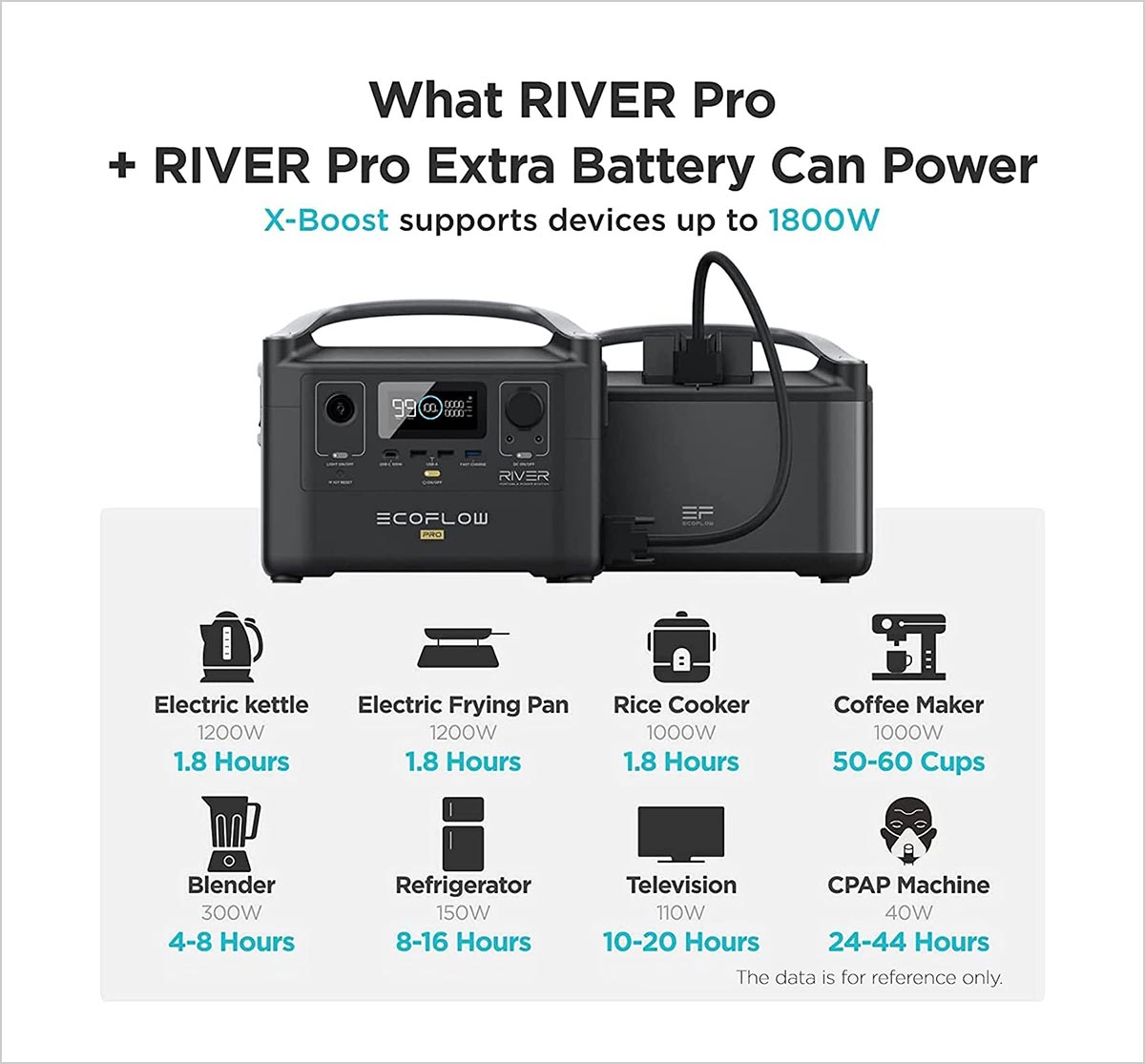 2. BLUETTI Portable Power Station AC200P
Specs: 2000Wh LiFePO4 Battery Backup w/ 6 2000W AC Outlets (4800W Peak), Solar Generator for Outdoor Camping, RV Travel, Home Use (Solar Panel Not Included)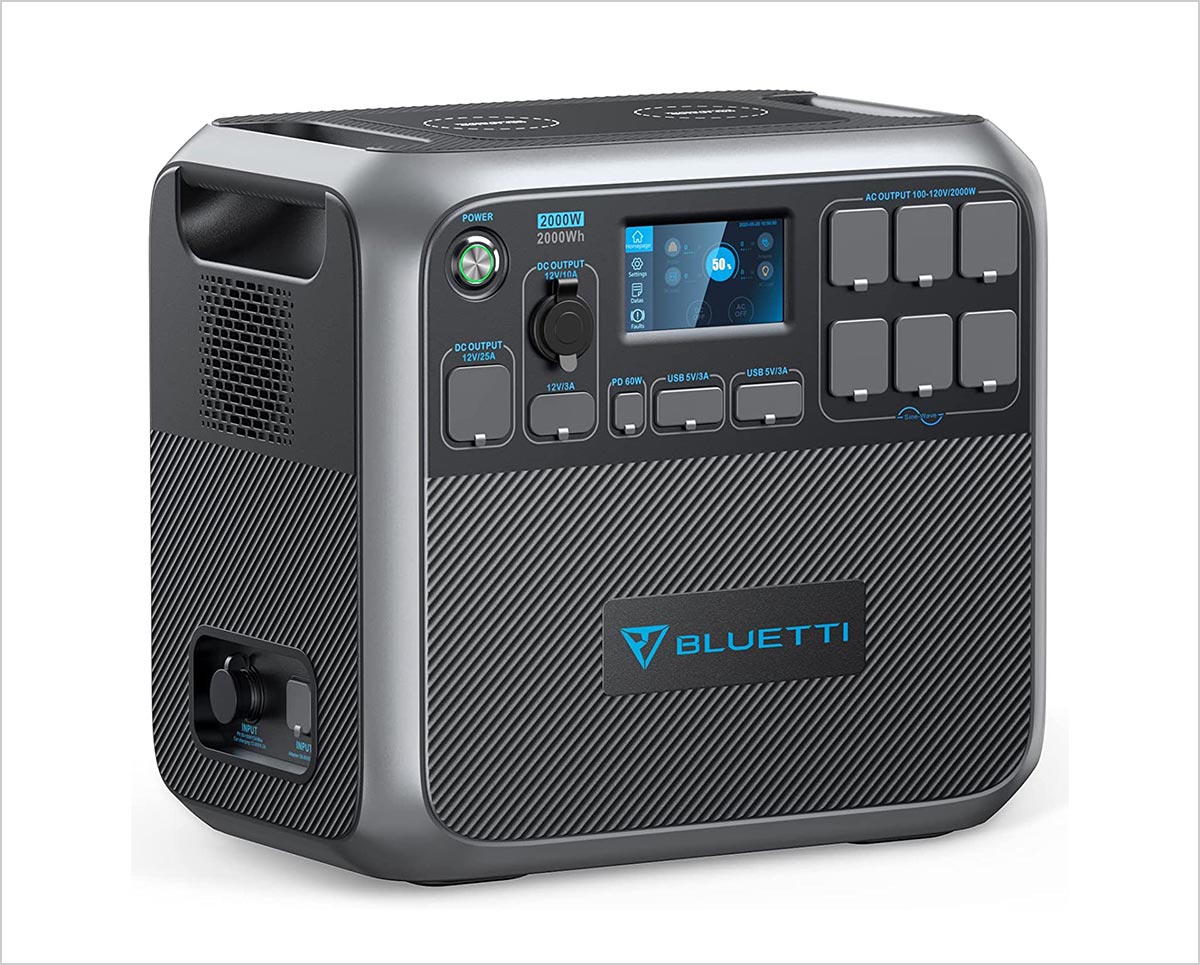 3. Jackery Portable Power Station Explorer 300
Specs: 293Wh Backup Lithium Battery, 110V/300W Pure Sine Wave AC Outlet, Solar Generator (Solar Panel Not Included) for Outdoors Camping Travel Hunting Blackout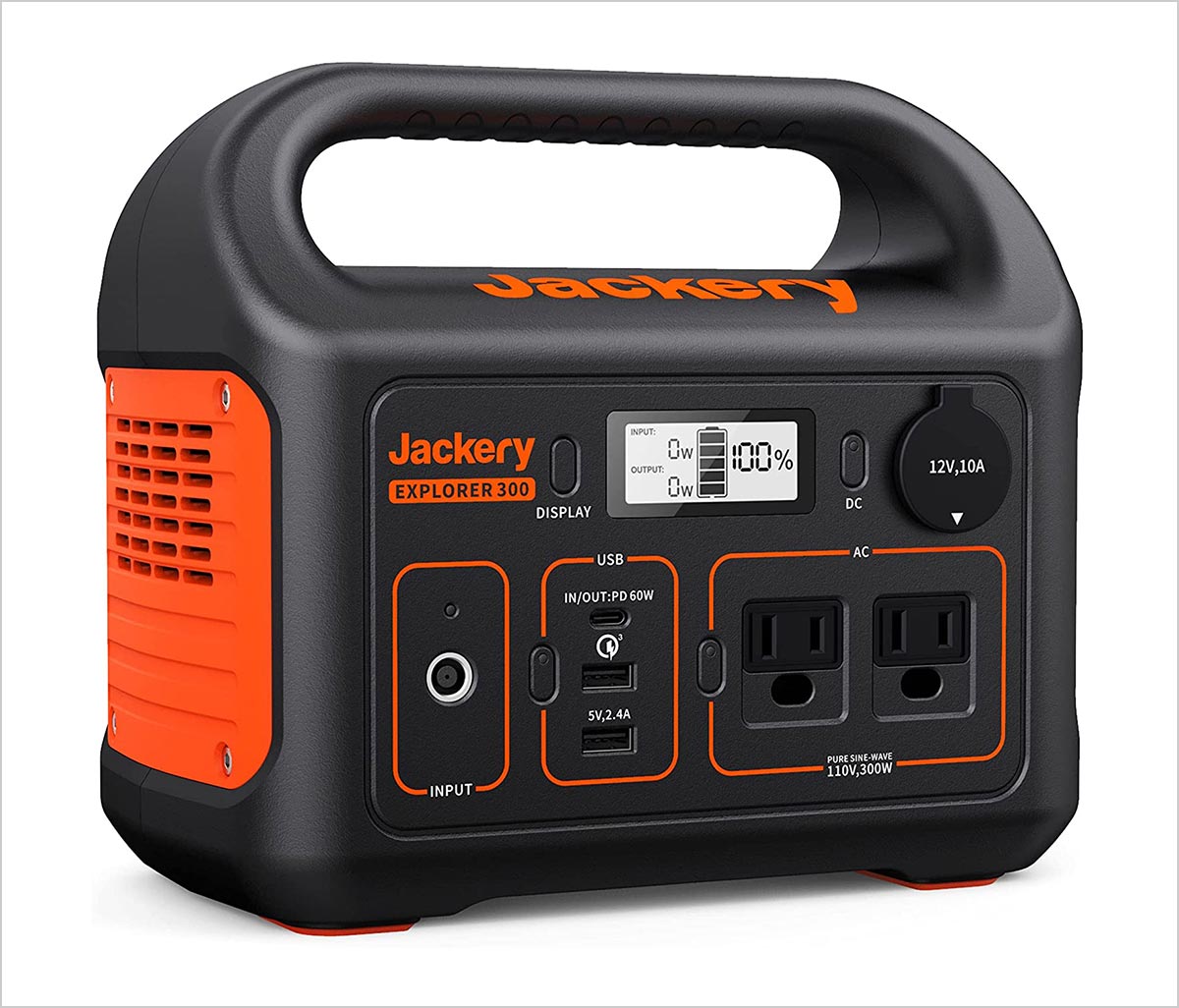 4. ZeroKor Portable Power Station 300W
Specs: ZeroKor Outdoor Portable Power Pack 280Wh/75000mAh, Lithium Battery Backup Power Source with Flashlight, Portable Generator with DC AC Outlet for Home Use Camping RV Travel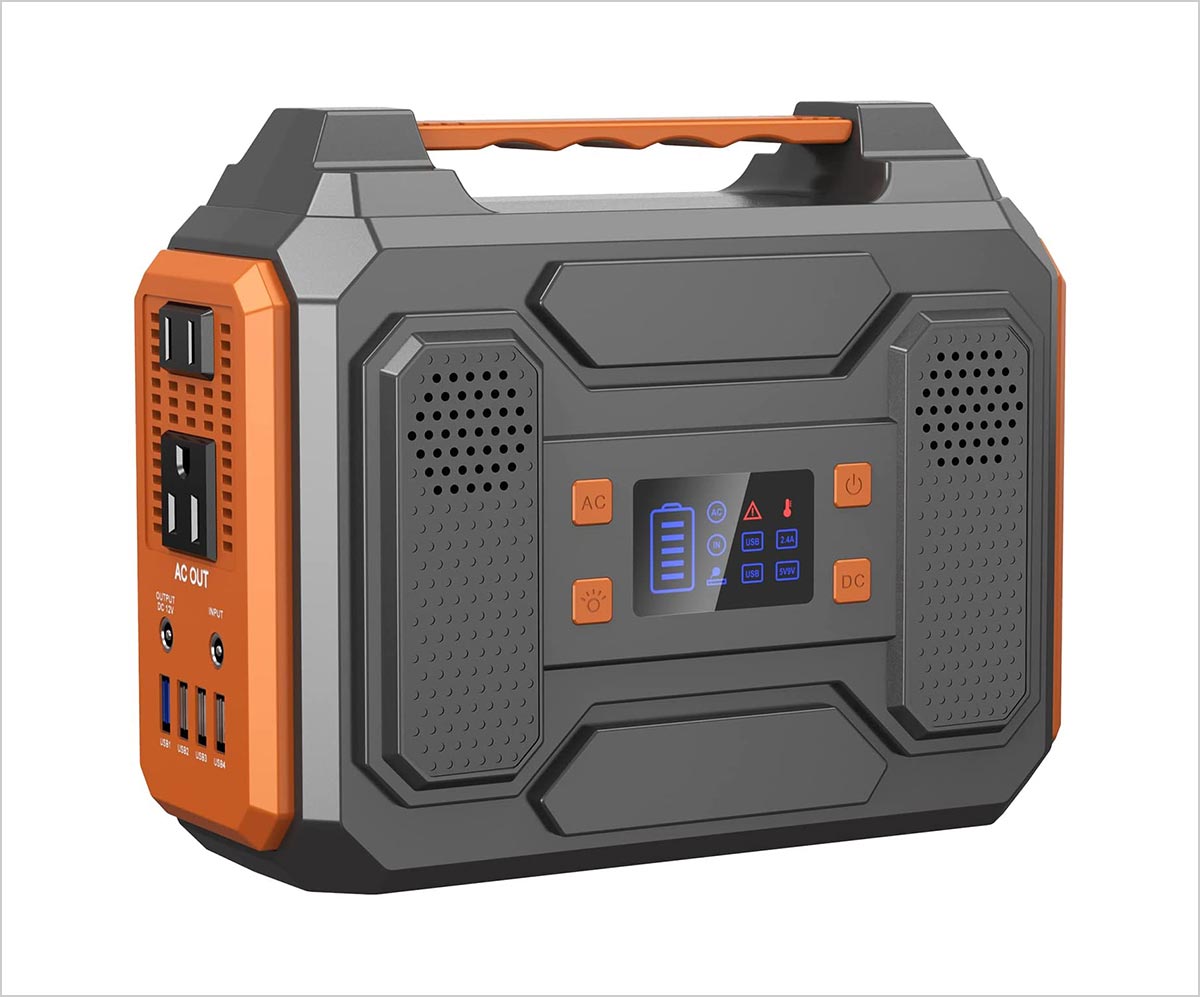 5. 500W Portable Power Station
Specs: 296Wh Solar Generator Backup Battery Pack with 110V/500W AC Outlet, Portable Power Bank Outdoor Generators for Home Use, Emergency Outage, Camping Travel, RV Trip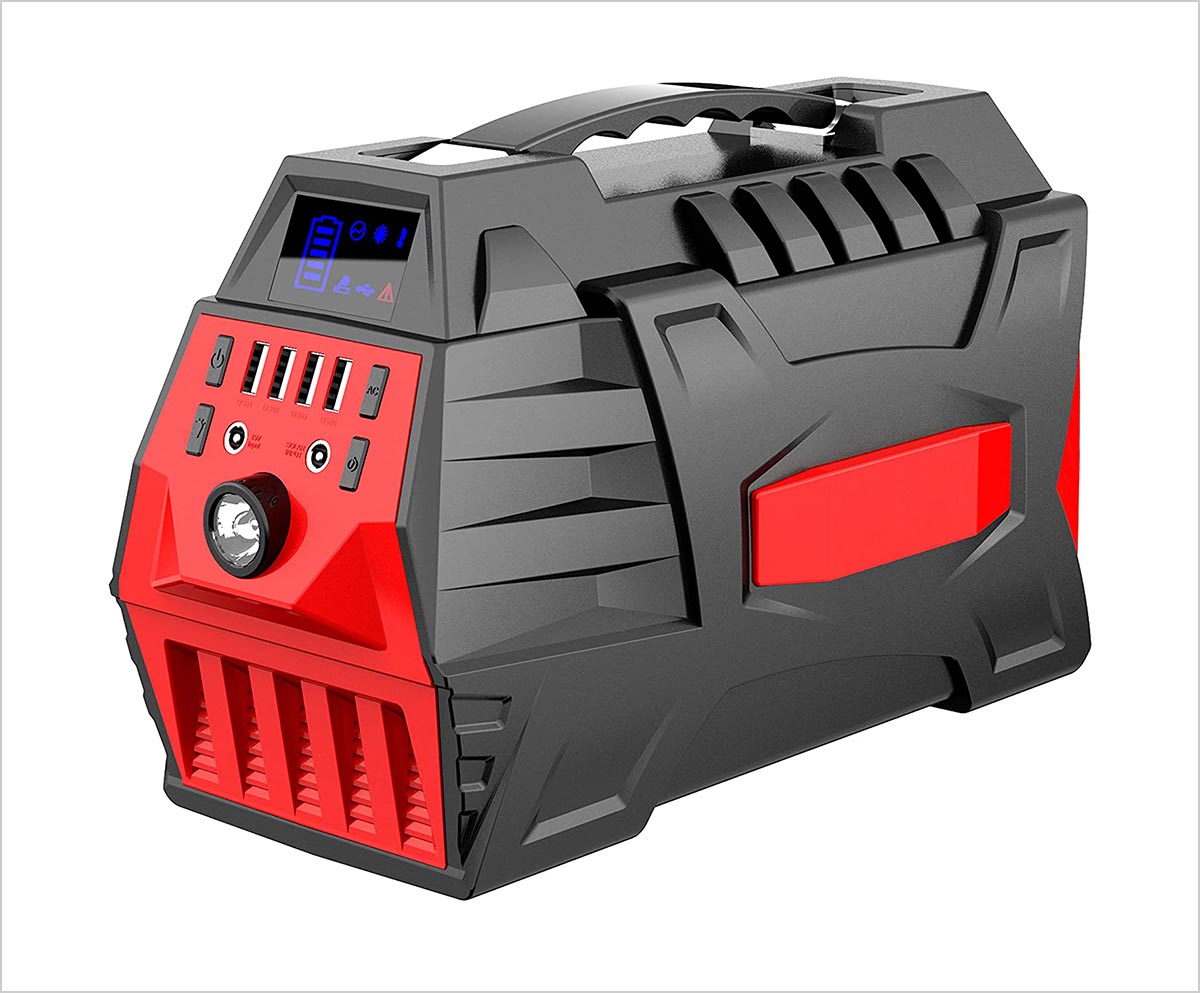 6. 777syd Portable Power Station 500W
Specs: 484Wh Solar Generator with 110V Pure Sine Wave AC Outlet, Outdoor Generators for Outdoor Camping, RV and Home Use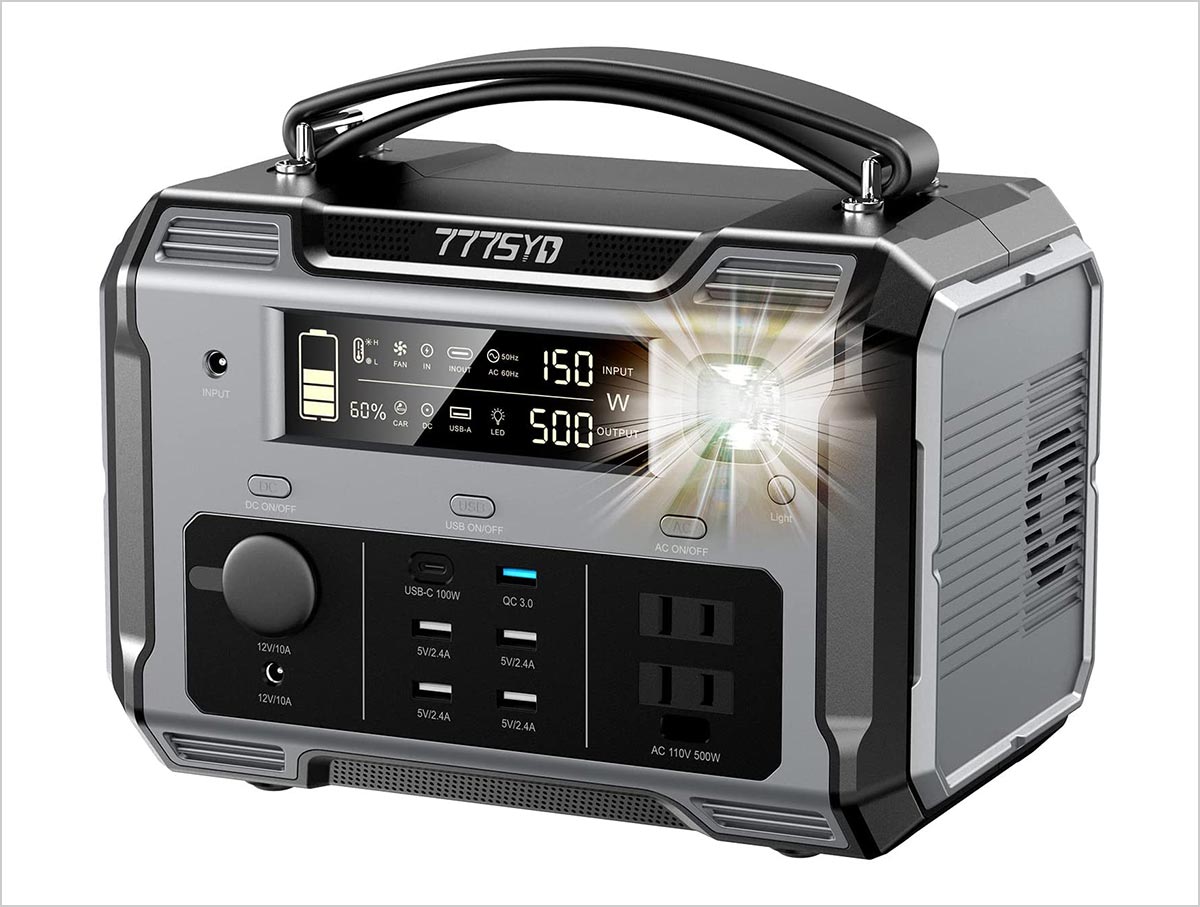 7. Pecron Portable Power Station E600LFP
Specs: 614Wh Solar Generator with 3X1200W AC Outlets 100W USB-C PD Output LiFePO4 Battery Backup for Outdoor Camping Emergency(Solar Panel Optional)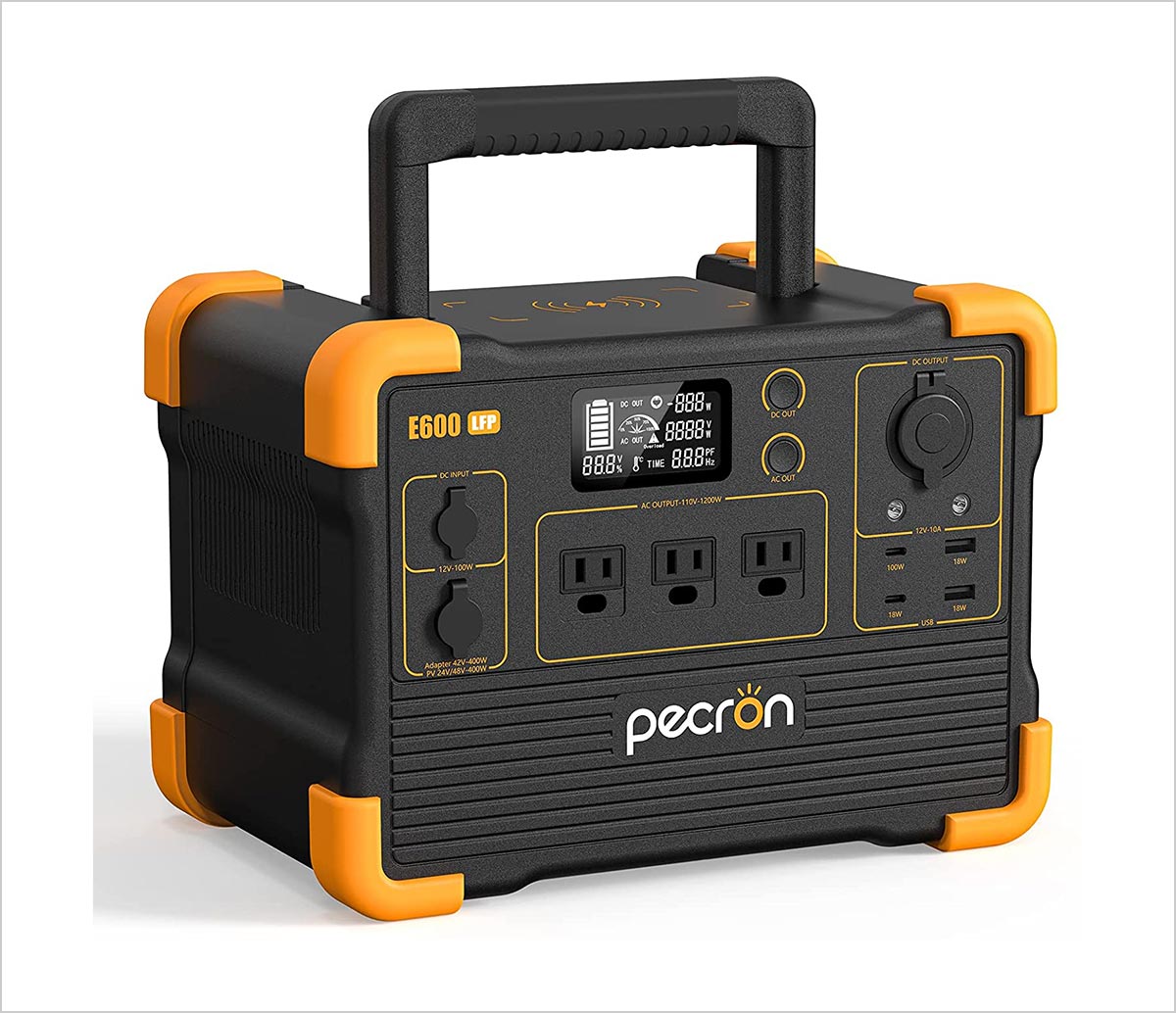 8. Grecell Portable Power Station 300W
Specs: GRECELL 288Wh Solar Generator with 60W USB-C PD Output, 110V Pure Sine Wave AC Outlet Backup Lithium Battery for Outdoors Camping Travel Hunting Home Blackout (600W Surge)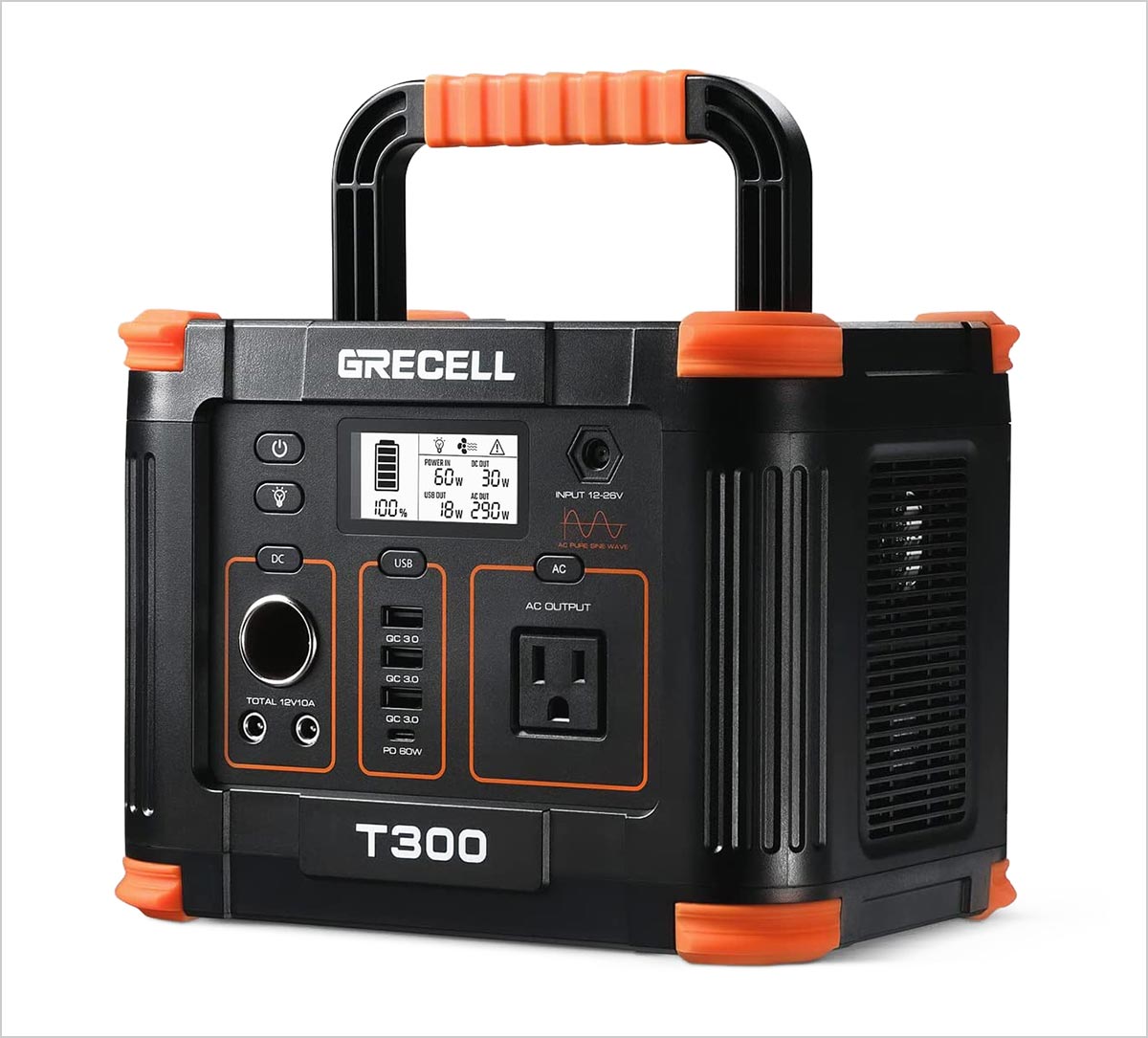 9. VTOMAN Jump 600X Portable Power Station
Specs: 299Wh LiFePO4 Battery Powered Generator with Expandable Capacity, 2x Pure Sine Wave 600W (Surge 1200W) AC Outlets, PD 60W USB-C, 3x Regulated 12V/10A DC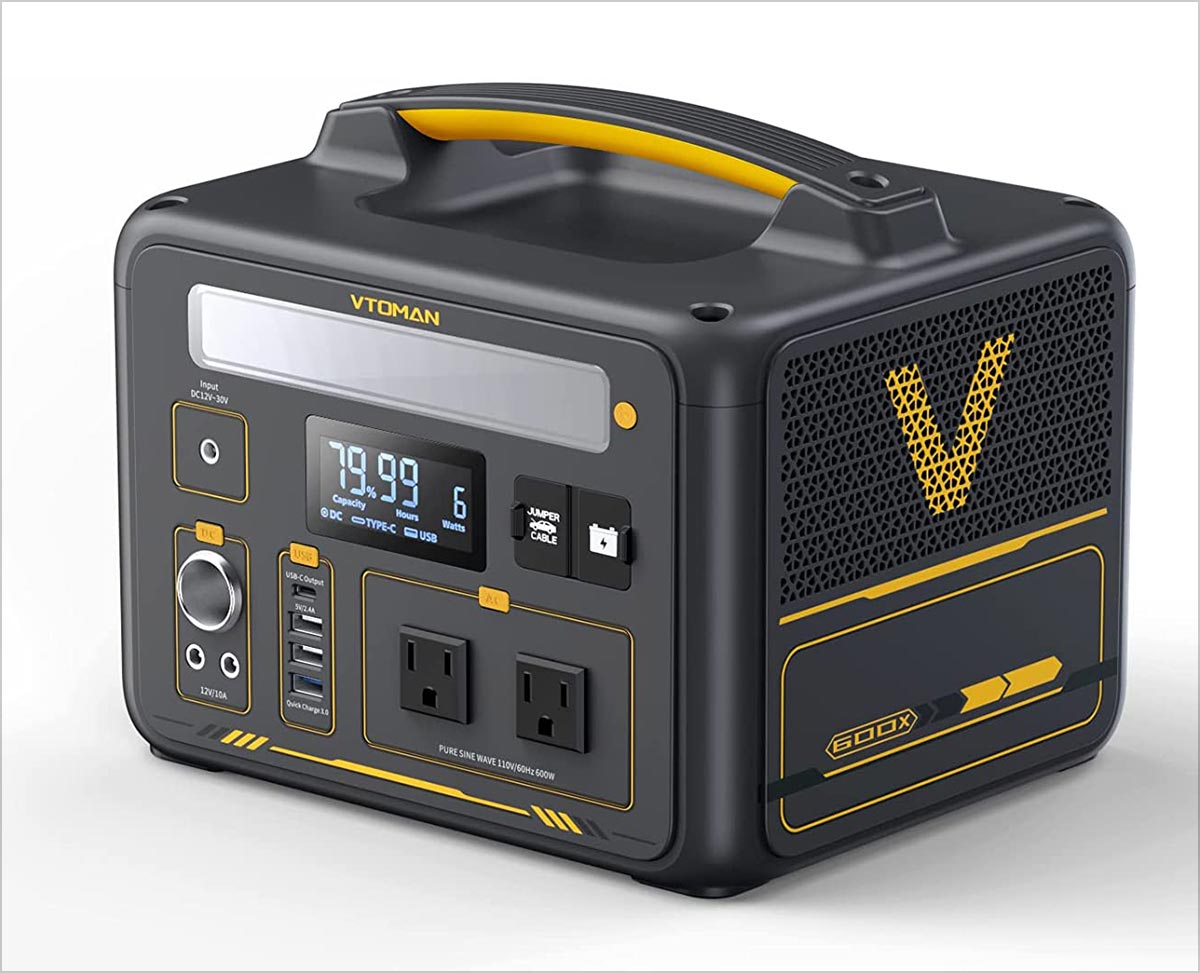 10. EBL Portable Power Station Voyager 1000
Specs: 110V/1000W Solar Generator(Surge 2000W), 999Wh/270000mAh High Lithium Battery for Outdoor Home Emergency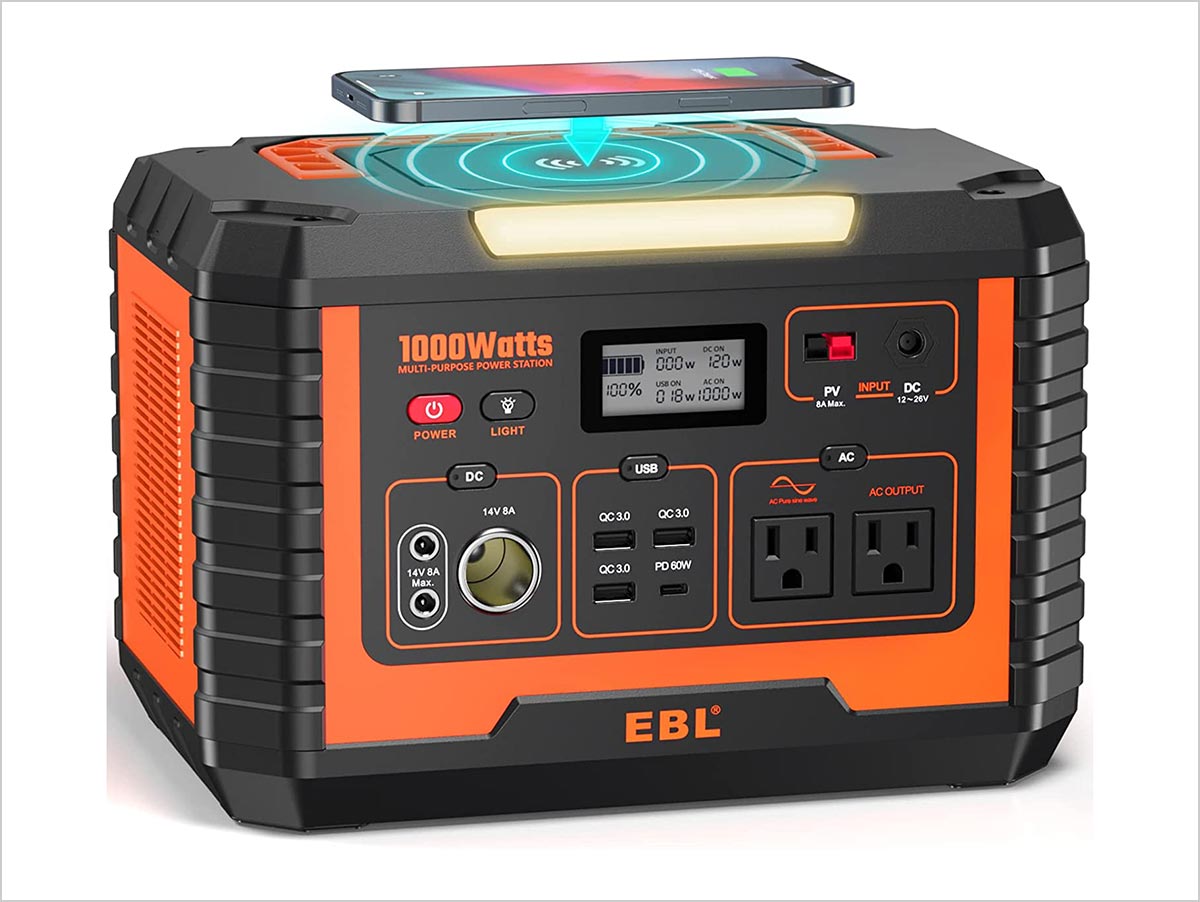 11. SinKeu 300W Portable Power Station 260Wh
Specs: Outdoor Solar Generators Mobile Lithium Battery Pack 110V Outlet Solar Power Banks Camping Power Supply for Laptop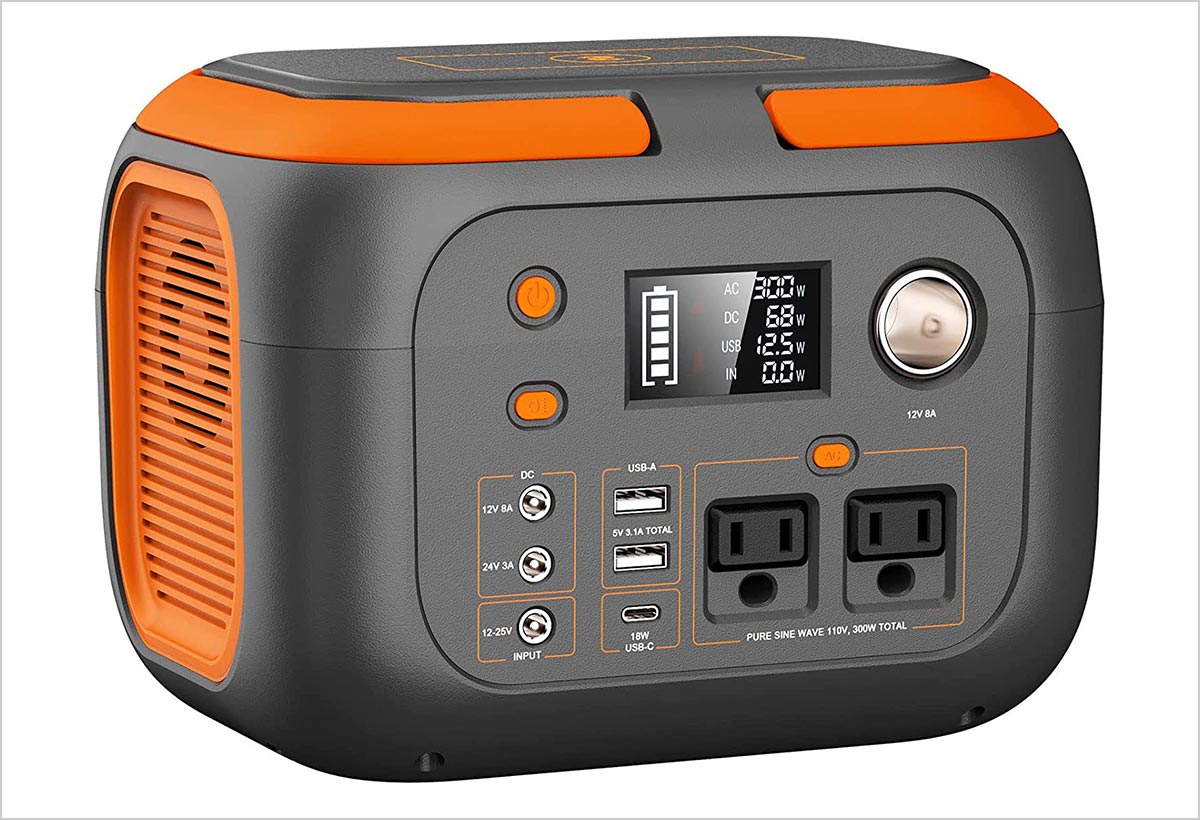 12. KOORUI Portable Power Station 510Wh
Specs: 800W Outdoor Solar Generator Mobile Lithium Battery Pack with 110V AC Outlet USB-C PD for CPAP, Road Trip Camping, Outdoor Adventure, RV, Emergencies, P500AS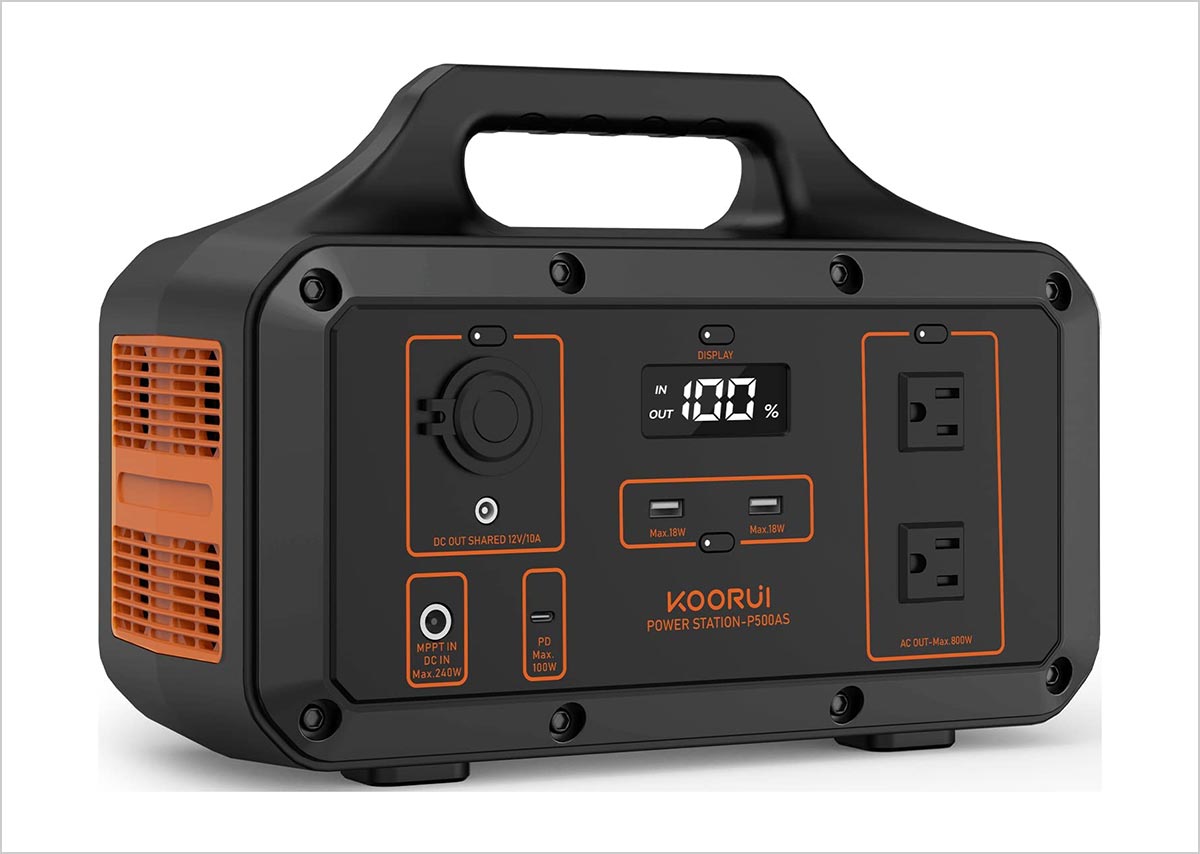 13. ALLWEI Portable Power Station 1200W with Solar Panels
Specs: Solar Generator 1132Wh with 6 USB Port PD60W, 4 AC Outlet, Home Battery Backup for Outdoor Camping Home Use Emergency RV Power Outage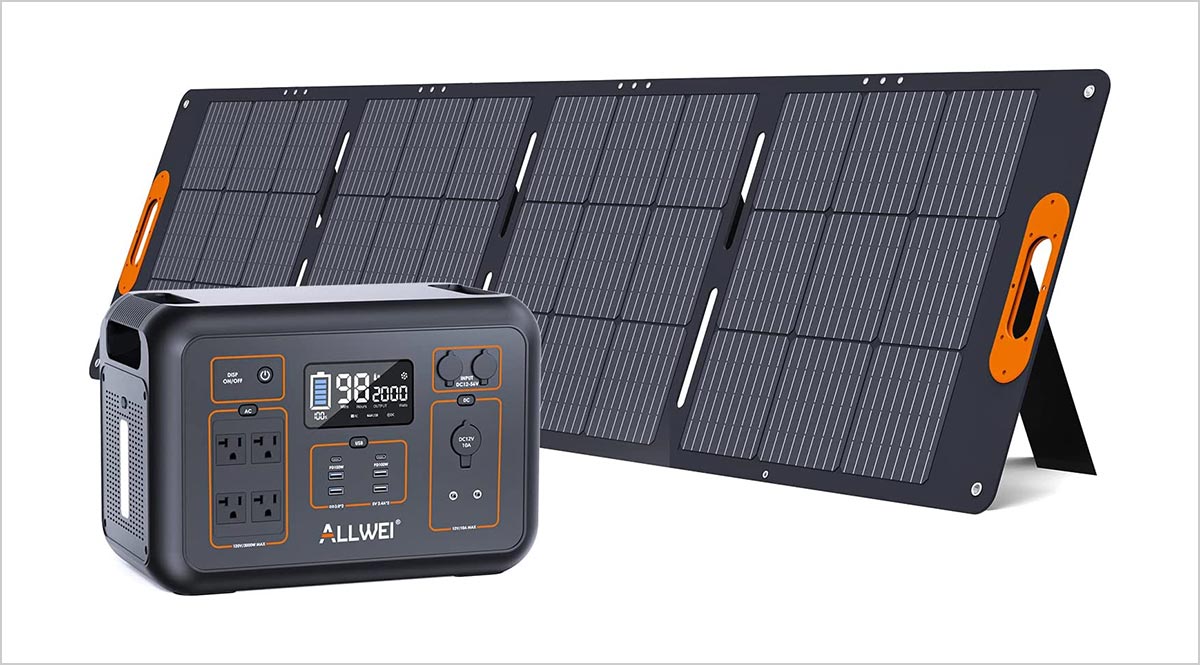 14. VDL Solar Generator 1500W/1228Wh
Specs: 6 X 110V AC Outlets, Portable Power Station for Home Backup Outdoors Camping RV/Van Emergency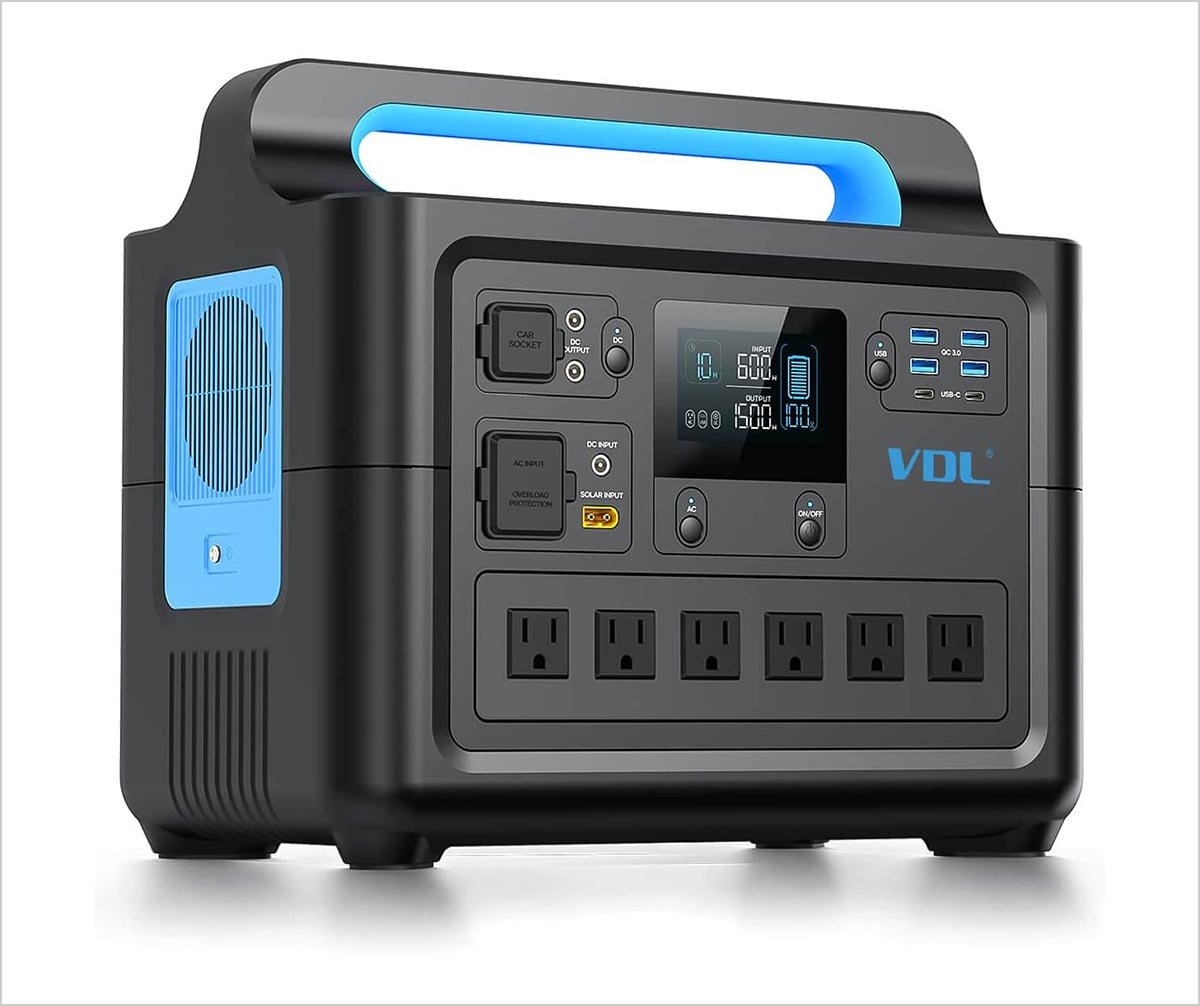 15. VTOMAN Jump 1500X Portable Power Station
Specs: 828Wh LiFePO4 Battery Powered Generator with Capacity Expandable, 1500W Constant-Power Battery Station with Dual 100W PD Type-C & Regulated 12V/10A DC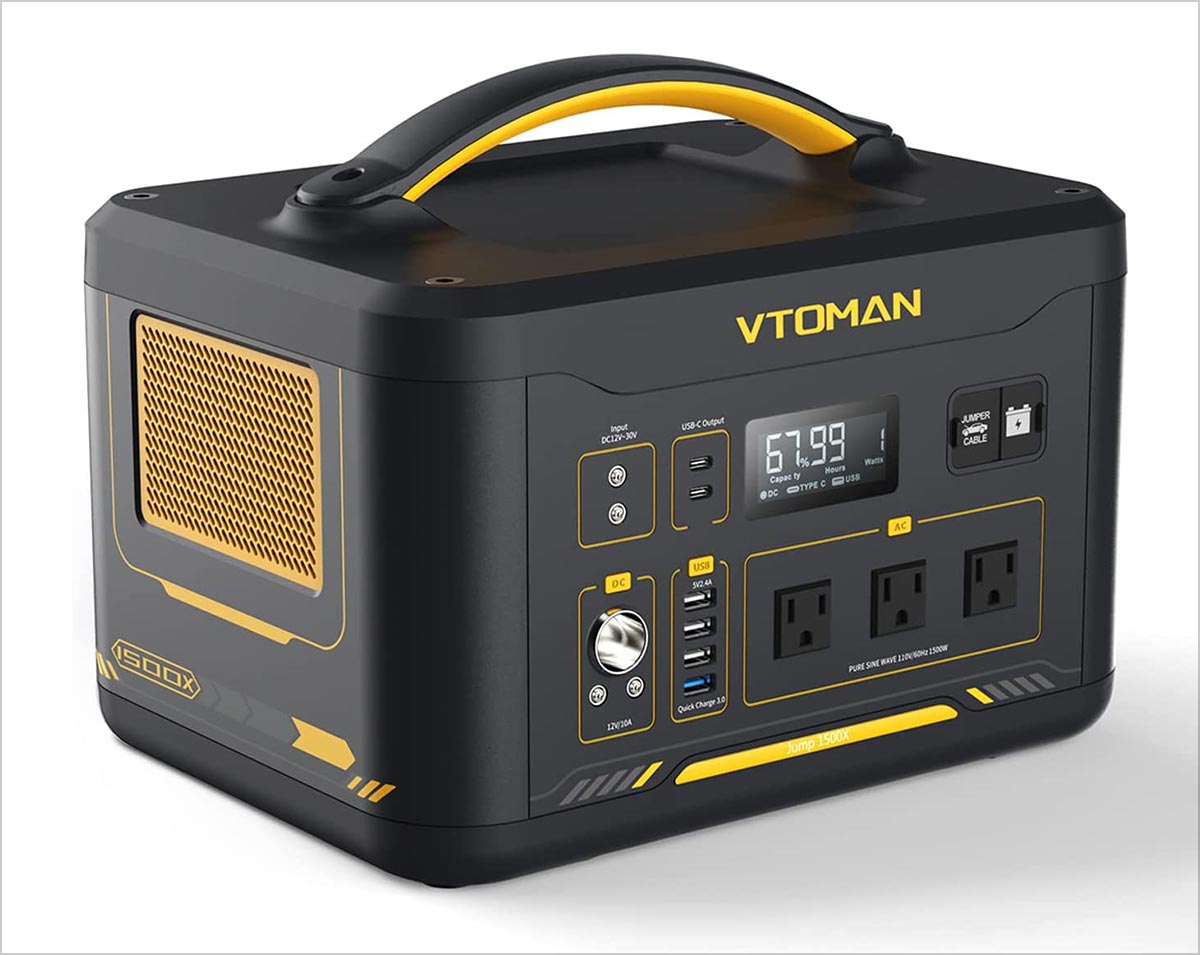 16. Fanttik EVO 300 Portable Power Station
Specs: 299Wh Backup Power Supply, Real-Time Monitoring, 2 AC 110V/300W(Peak 600W) Pure Sine Wave Outlets, for Outdoors Camping Travel Hunting RV Emergency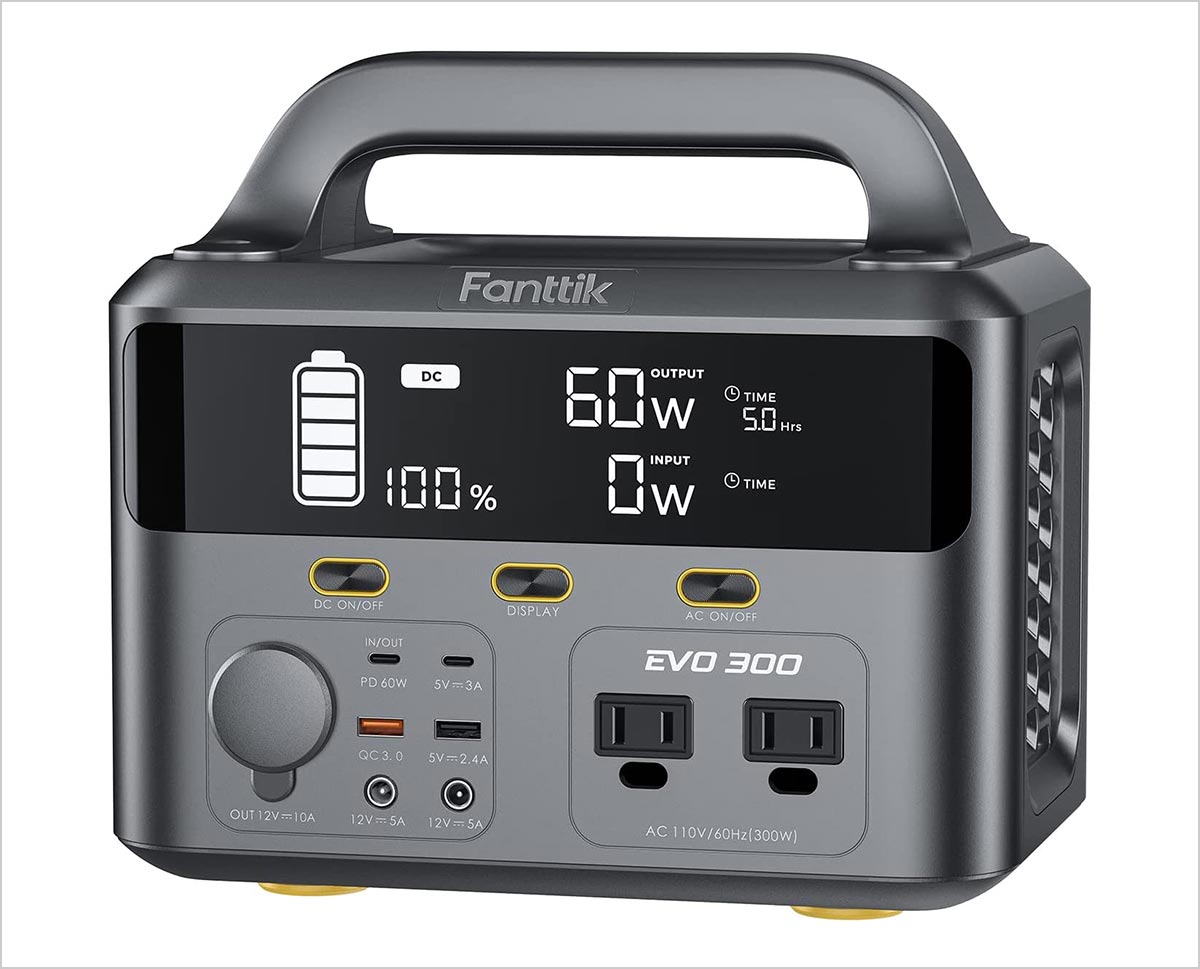 17. EF ECOFLOW Portable Power Station RIVER 2
Specs: 256Wh LiFePO4 Battery/ 1 Hour Fast Charging, 2 Up to 600W AC Outlets, Solar Generator (Solar Panel Optional) for Outdoor Camping/RVs/Home Use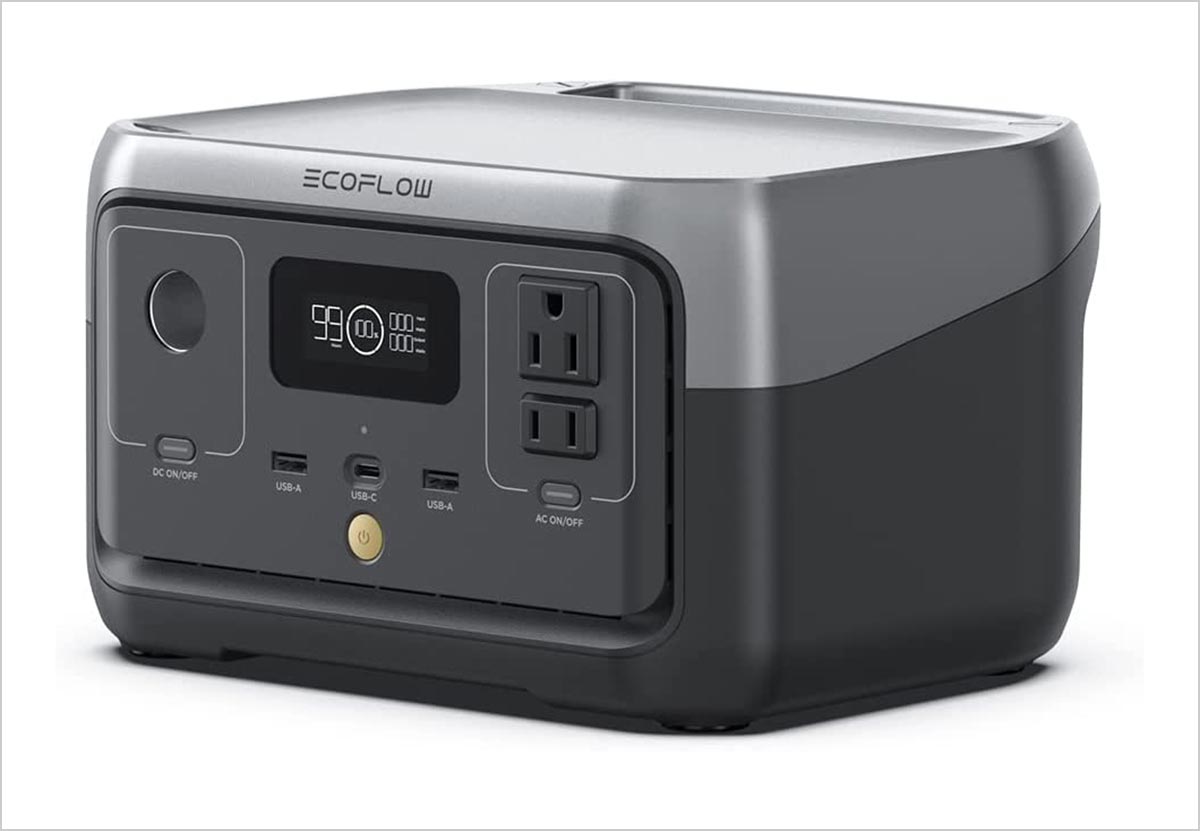 18. NEXPOW Portable Power Station 300W
Specs: Peak 500W,296Wh Lithium Battery 80000mAh , 2-60W PD and110V/330W Pure Sine Wave AC Outlets, Solar Generator (Solar Panel Not Included )for Outdoor Camping/RVs/Home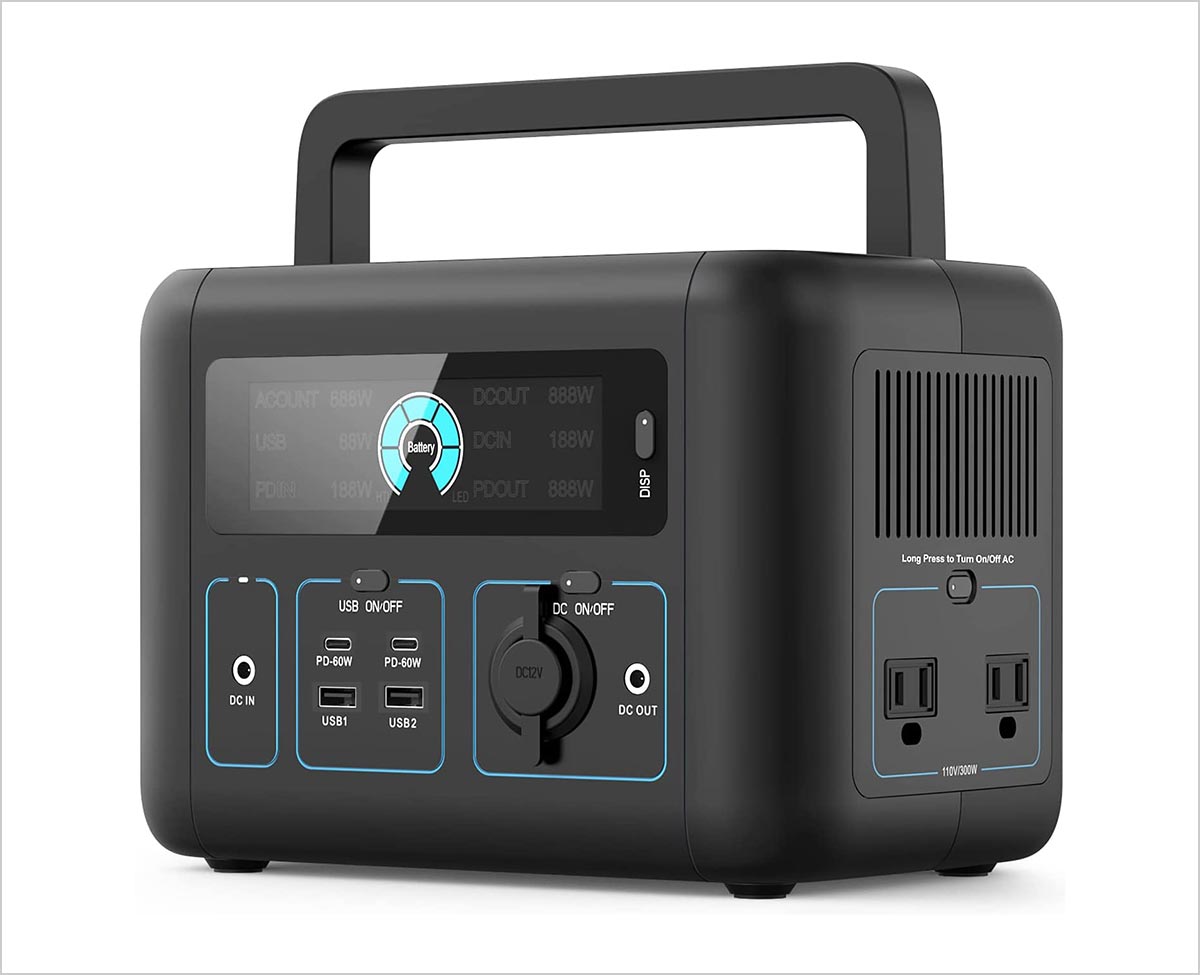 19. 1154Wh Portable Power Station
Specs: 1500W Peak(Rated 1300W) Solar Generator 110-120V AC Outlets Backup Lithium Battery UPS Power Supply for Home Use Camping Outdoor Emergency ( Solar Panel Not Included)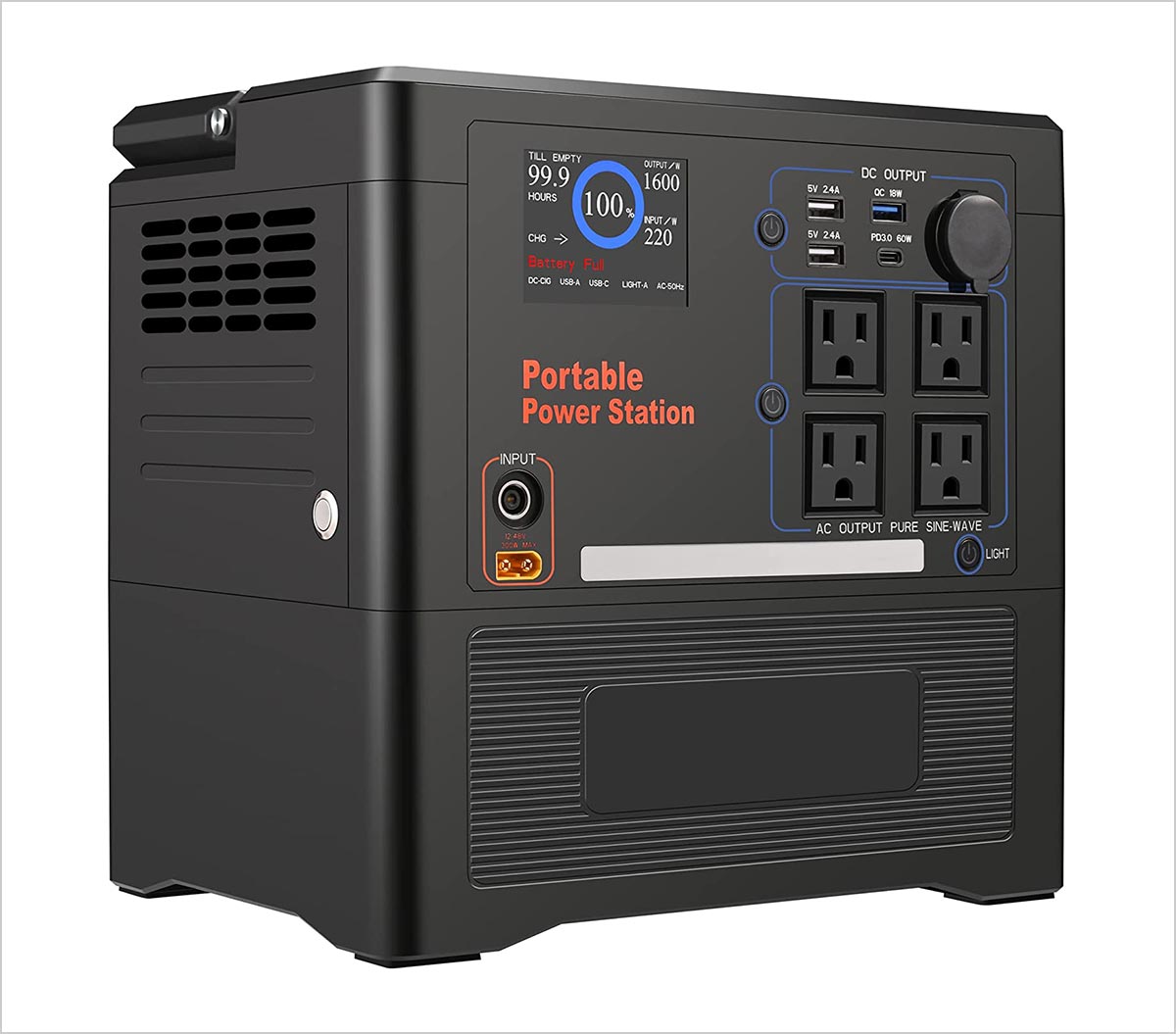 20. Anker Portable Generator 289Wh
Specs: 523 Portable Power Station (PowerHouse 289Wh), 300W Outdoor Generator with 110V AC Outlet/65W USB-C PD for RV, CPAP, Camping, Road Trips, Emergencies, and More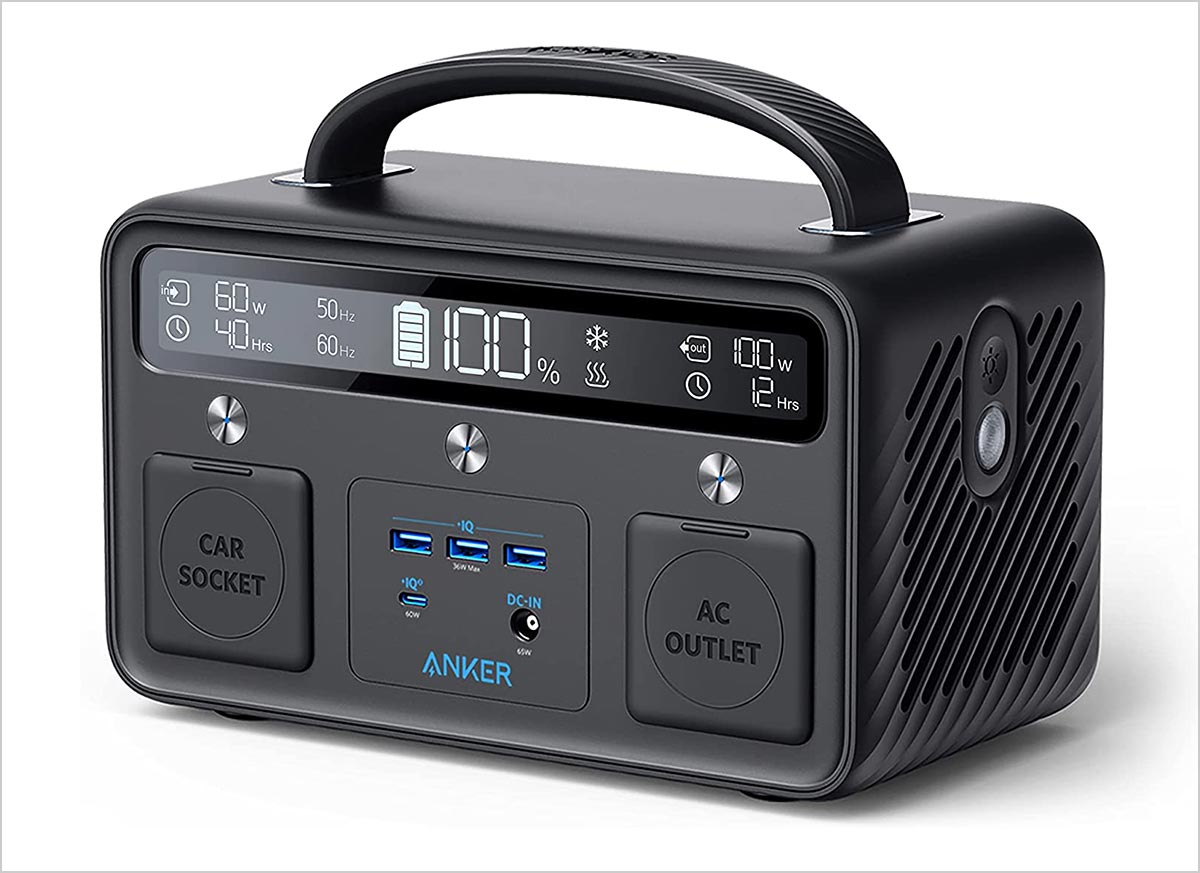 Recommended: