Hi everyone! We hope that you all are having a great time reading our blogs and that you are super excited to check out our today's blog as well as we are about to share a collection of 30 celebrity photos that were retouched to fit today's beauty standards by a super creative Instagrammer. But before doing that, we would like to take a moment and thank you all for your love and constant support that you send our way and for always making sure that your friends, family members and colleagues, etc. are also reading our blogs as well. And we hope to see more of that happening in the future too.
As you guys know that creativity has no limit but it is also a fact that you cannot ask someone to be creative and they will be just that because being creative does not know any deadline nor does it involve working under pressure. You take the time that you wish to take in order to produce something while you are being creative and when you combine creativity with imagination, you happen to produce stuff that no one has produced in the past. And we think that's the beauty of using your skill set, imagination and learnings to create something and also share it with the world so that they can get inspired because honestly, all the tools and techniques are just there, right? You just have to explore your inner creative self, and the opportunities and then work on a unique idea to stun the world.
If you guys are one of our regular readers, then you would know how much we love to feature artists from around the globe and whatever they are doing in their respective fields. But if you are someone who has just recently started to read our blog, then we would love to share this information with you guys that you are in for a treat because we are about to share this extensive collection of not just 10 or 20 but 30 Photoshopped photos of celebrities, etc. which were retouched and treated by this super creative and imaginative Instagrammer who, after working in the photos shares them on the account for the world to see and allow their creative juices to flow in the right direction.
You guys must be wondering why we are talking about a project that shares heavily edited photos when the times are changing (and for good) and that we all should be working towards making a world that does not limit you for your beauty – which is a subjective topic, just by the way and no one should make anyone feel uncomfortable about their skin color, freckles, scars and marks, etc. But allow us to share why we thought it would be a great idea to show you guys how, with your skills and the presence of the tools, you can make things so much more attractive than they already are and then you can use the produced stuff for making designs and more.
Also, not everyone wants to adopt the changing trends in the beauty industry, anyways; meaning that there are people who would love to have retouched photos that are slightly different from how they look in real life and that's okay too because it is a choice that they are making, right? And as long as that choice is not endangering anyone, they must continue doing what they feel great about. We would also like to mention here that there are chances that you might not become a fan of heavily treated photos that were created using Photoshop but we would like you all to look at all the creations as pieces of design and think of all the ways in which you can make the most of all the photo editing tools, your imagination and skills into creating designs and everything else that you need to create. So, have a look at the photos of Emma Watson, Julia Roberts, and Sandra Bullock and enjoy.
That's all for today! We hope that you had a nice time reading the blog and going through these amazingly Photoshopped celebrity photos. Do let us know which ones are your favorite in the comments section and while you are at it, don't forget to share the blog with your designer friends, favorite colleagues and acquaintances, etc. as well so that they can get inspired to create something different, something unique for their upcoming personal and professional projects. We will see you guys next time with something more fun and exciting to read and work on. Until then, keep creating fun stuff and then some more for yourself or for the people that you are working with.
Credit: Instagram
Instagrammer Photoshops 30 Celebrity Photos To Fit Modern Beauty Standards
1. Britney Spears

2.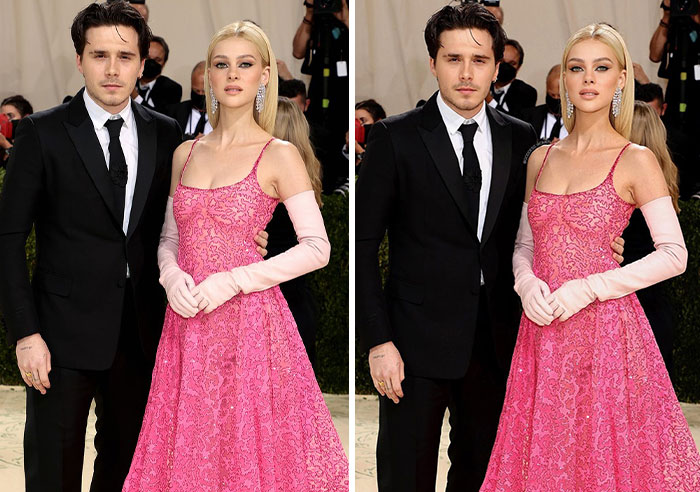 3. Camila Mendes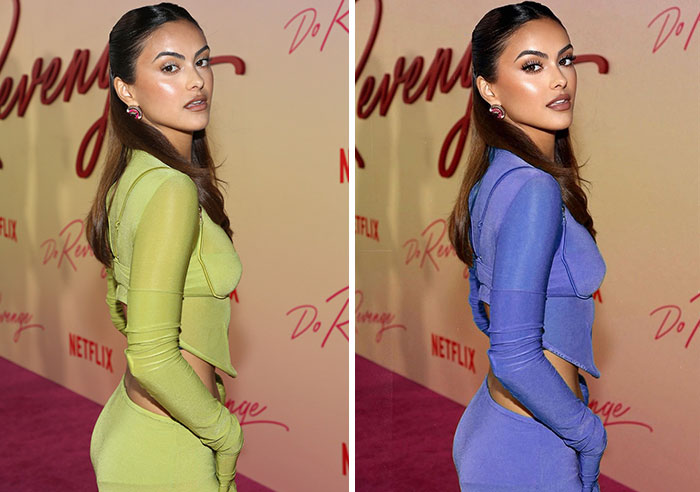 4. Catherine Zeta Jones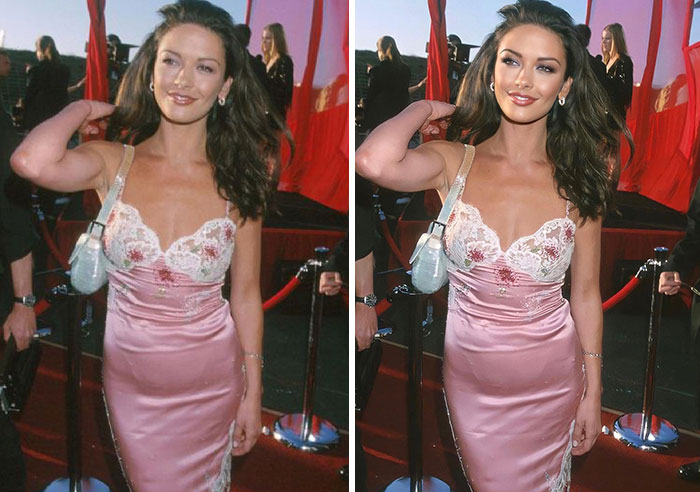 5. David And Victoria Beckham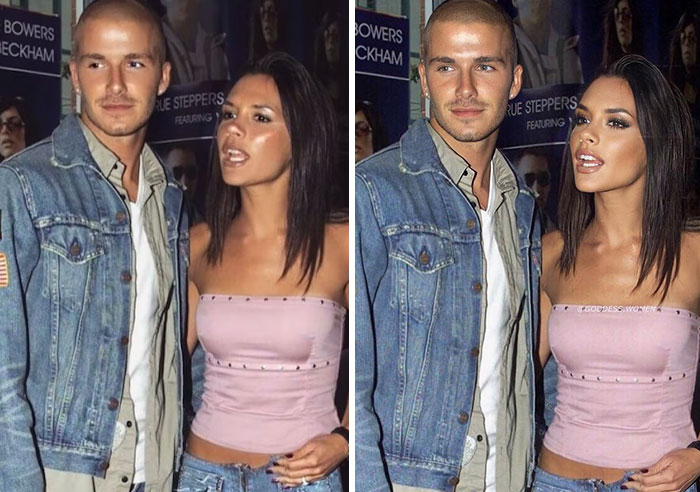 6. Elle Fanning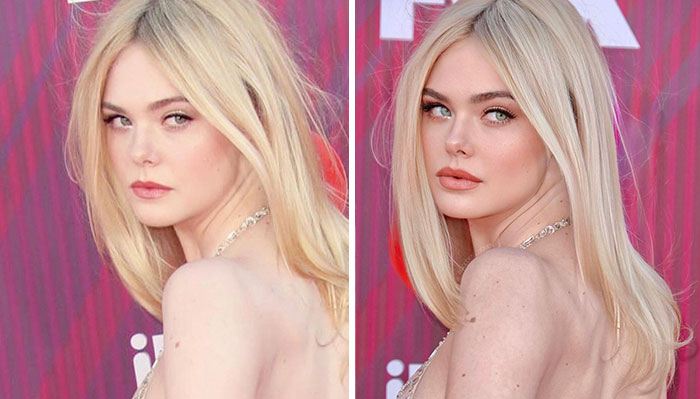 7. Emma Watson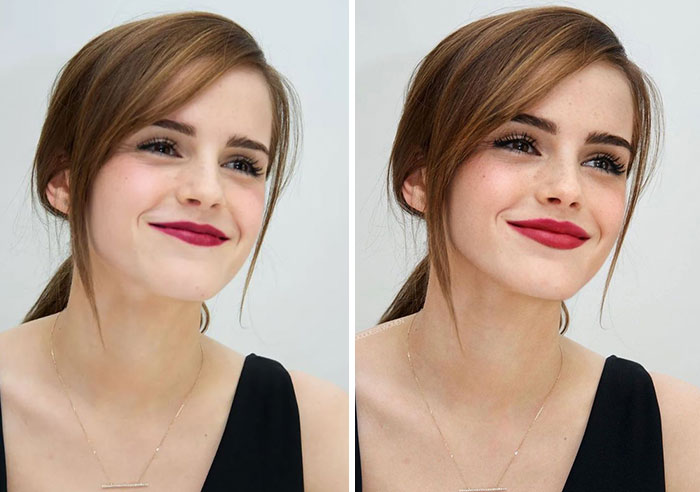 8. Jennifer Aniston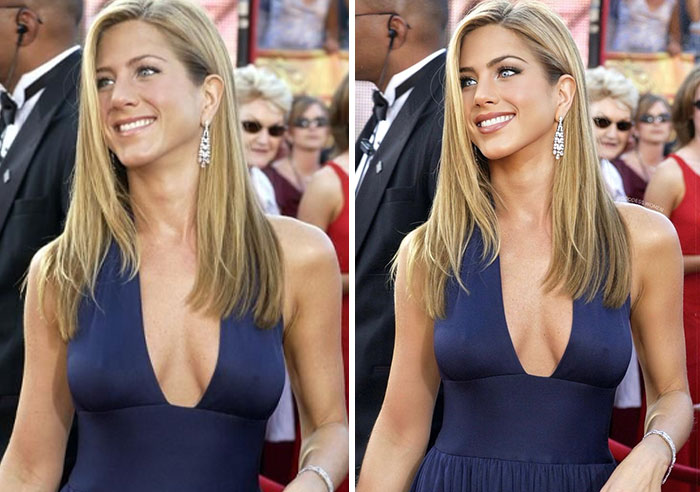 9. Jennifer Lawrence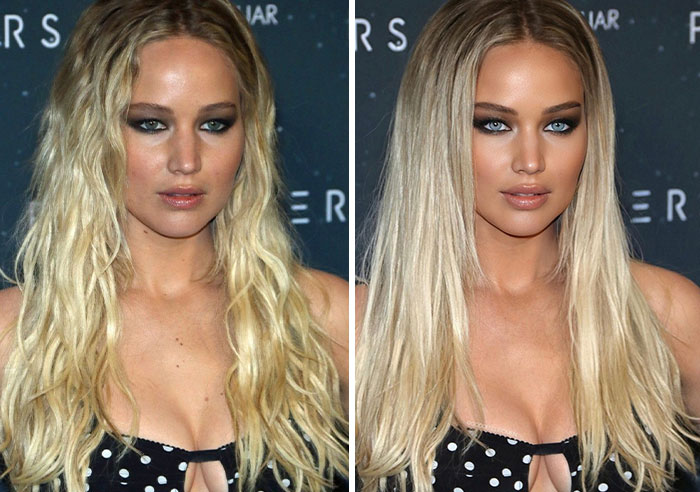 10. Julia Roberts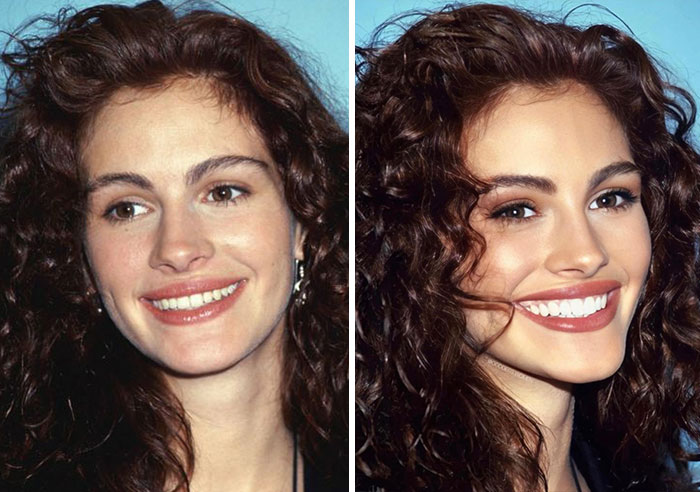 11. Kristen Stewart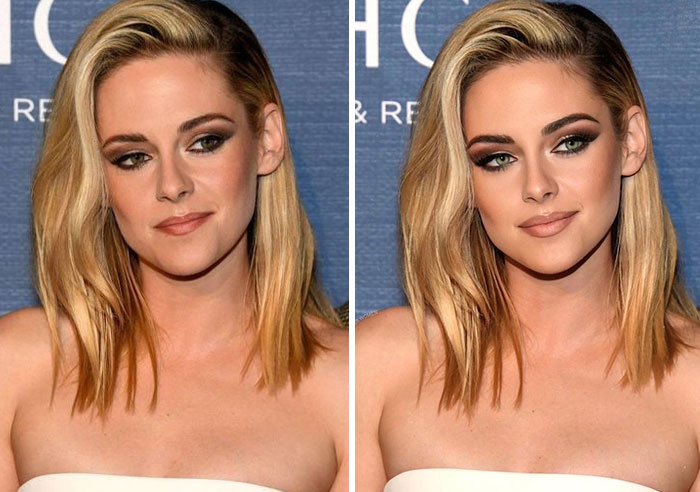 12. Lana Del Rey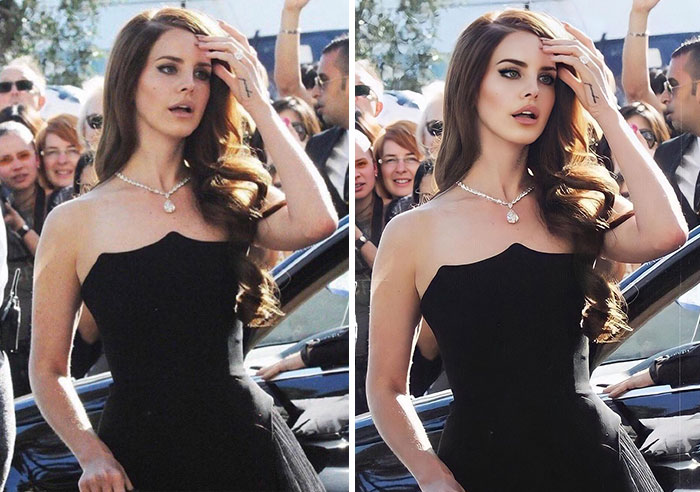 13. Lionel Messi And Shakira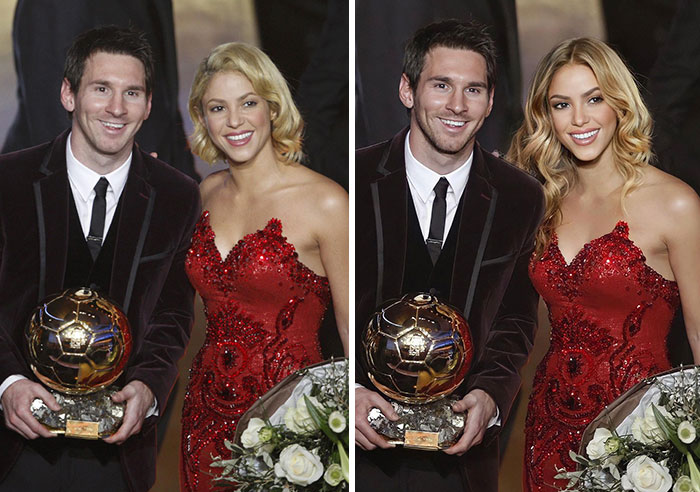 14. Margot Robbie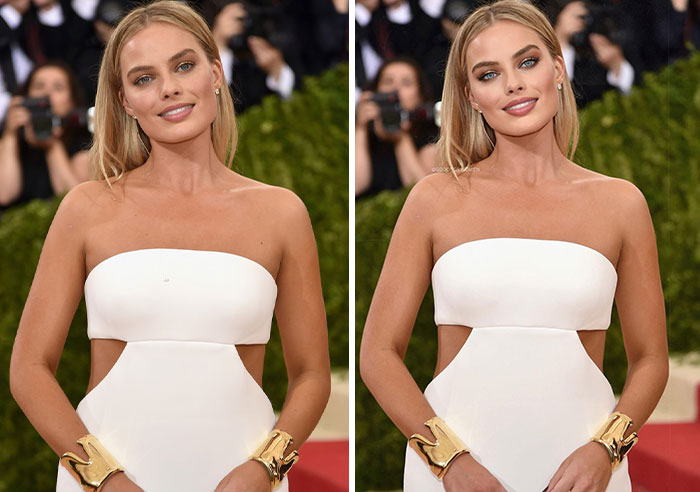 15. Marilyn Monroe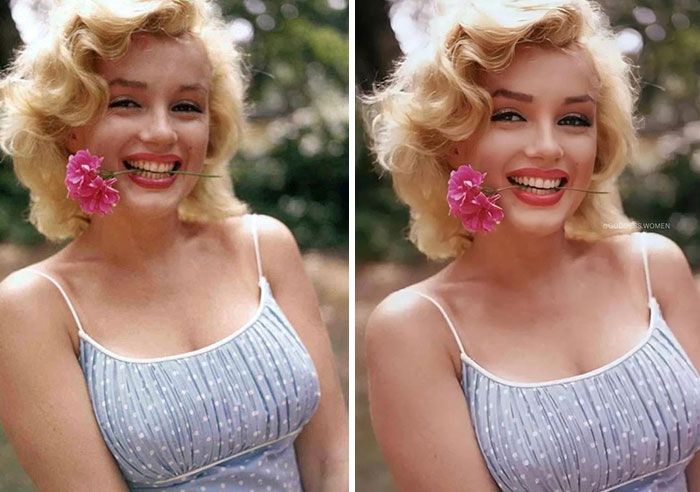 16. Megan Fox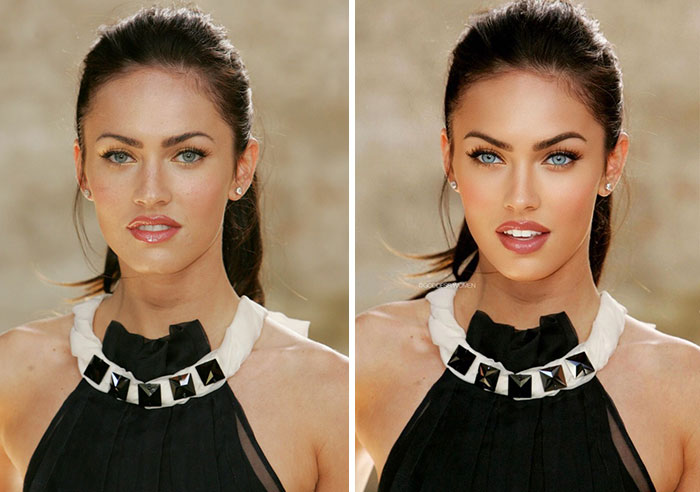 17. Michael Jackson And Madonna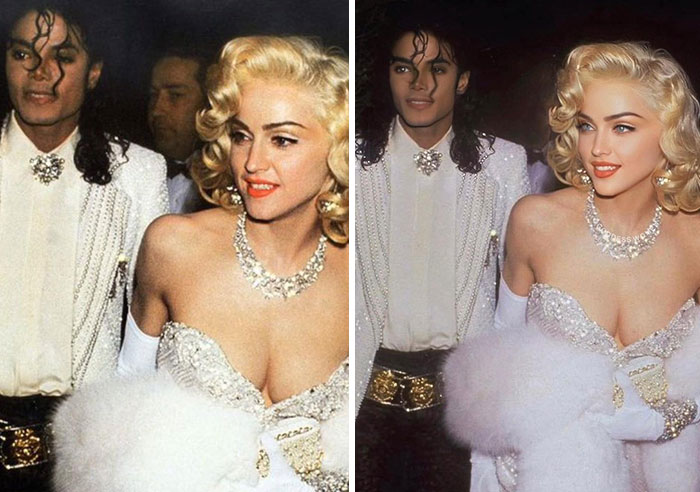 18. Miley Cyrus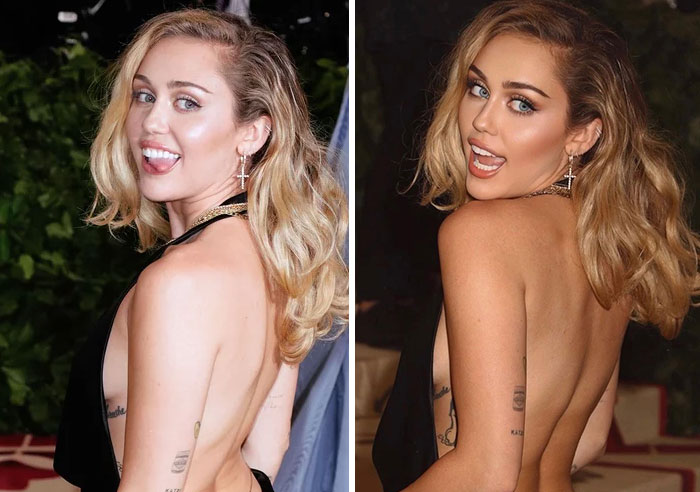 19. Miranda Kerr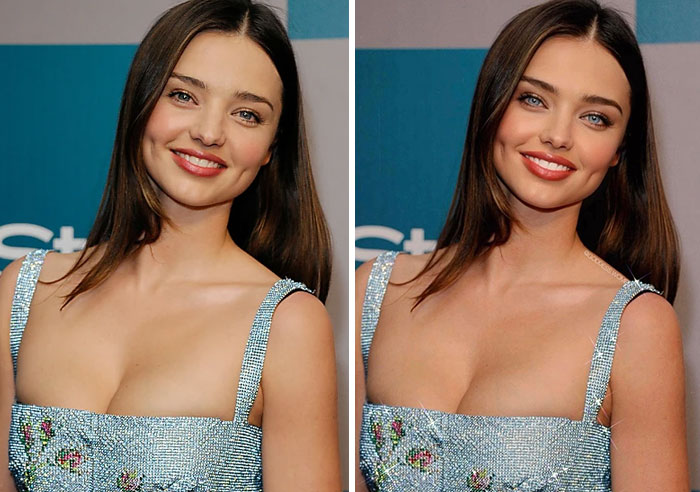 20. Natalie Portman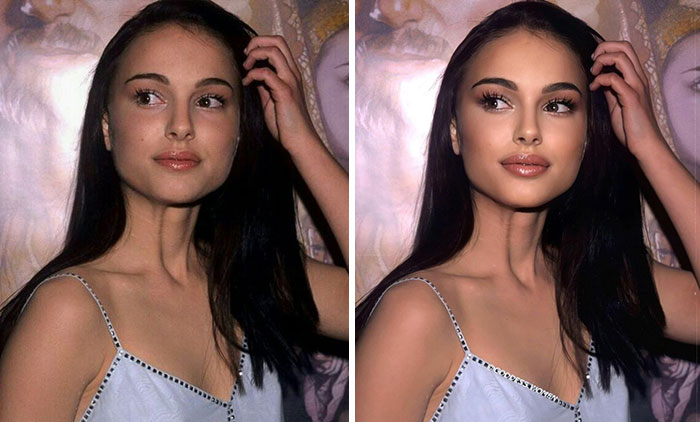 21. Nina Dobrev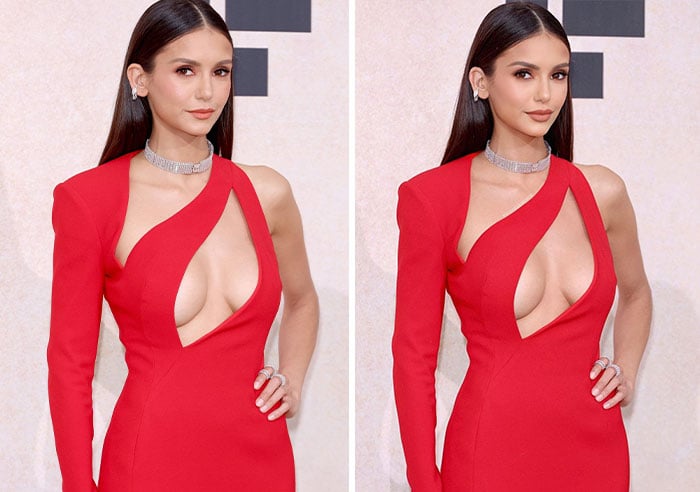 22. Rachel Mcadams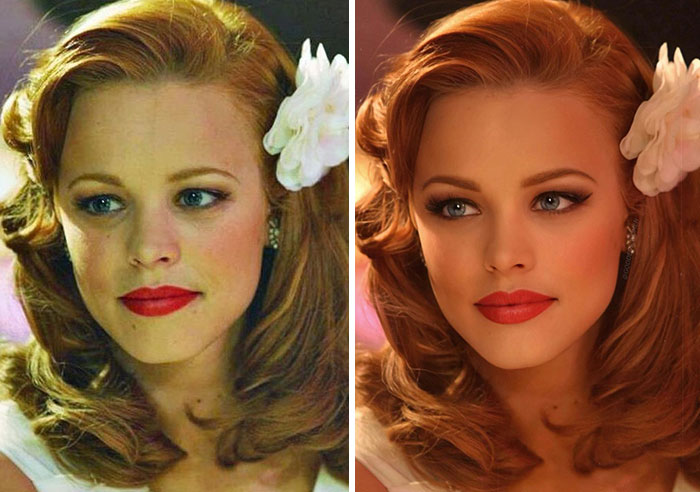 23. Rihanna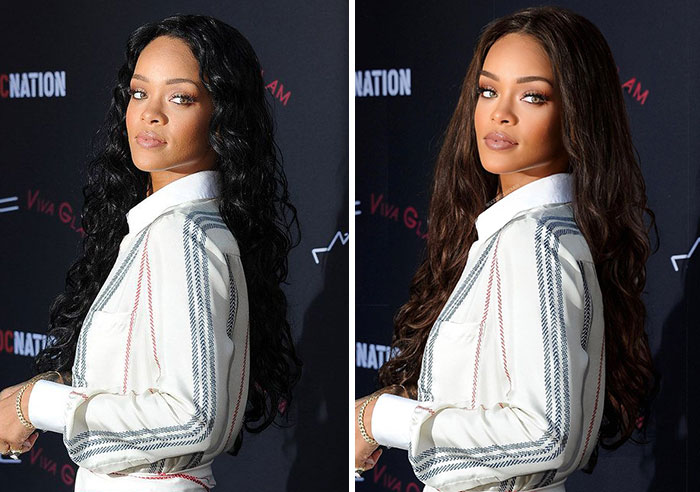 24. Rosie Huntington Whiteley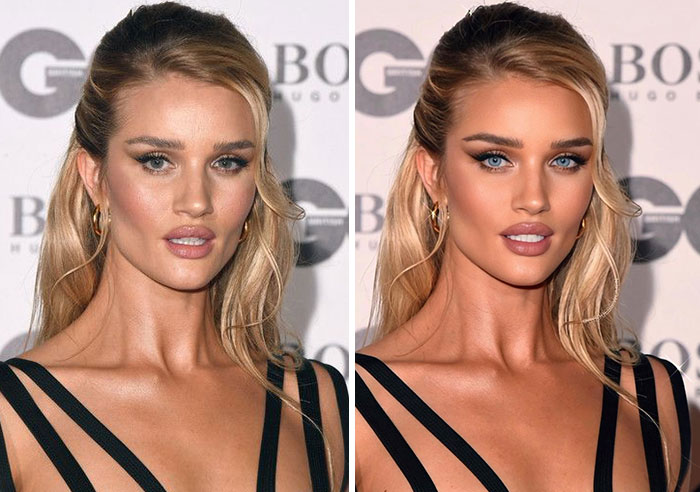 25. Salma Hayek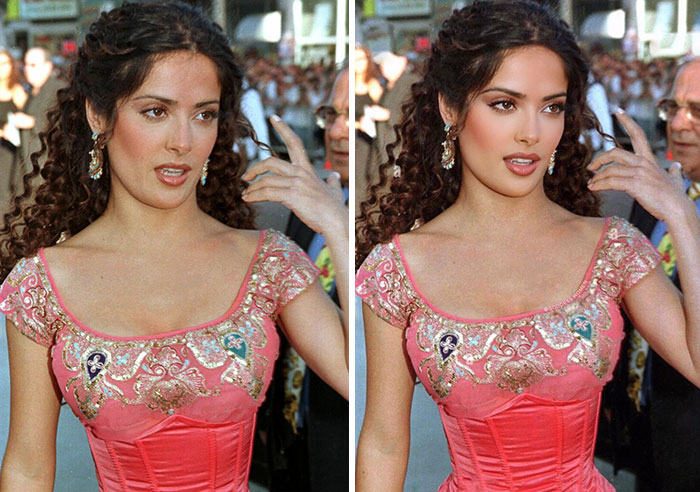 26. Sandra Bullock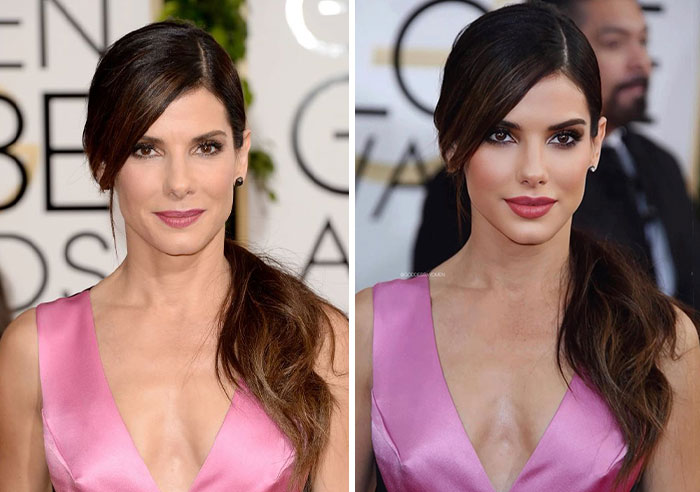 27. Scarlett Johansson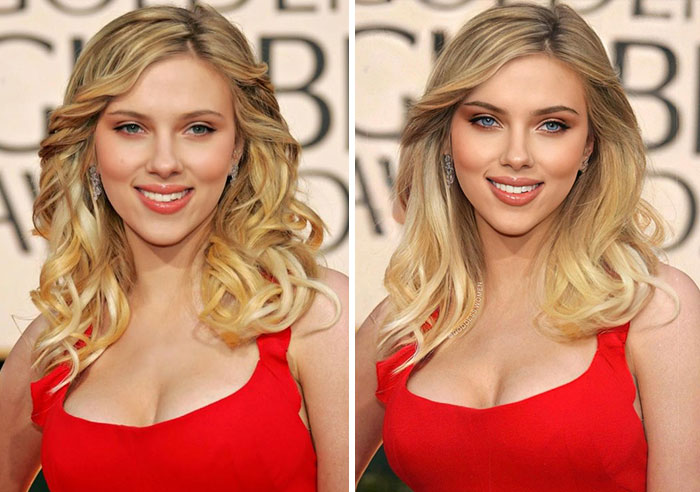 28. Selena Gomez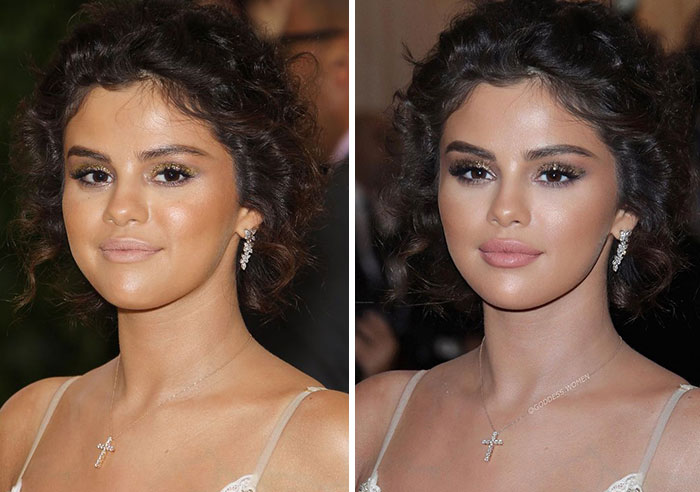 29. Sydney Sweeney
30. Zendaya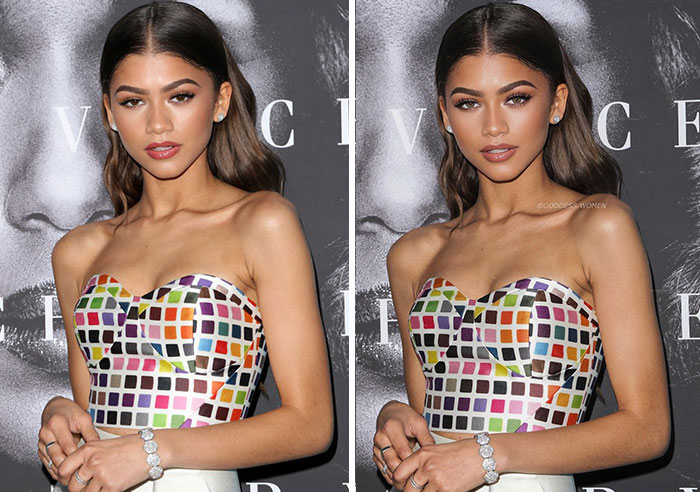 Recommended: