Hi there everyone! We are back with yet another exciting blog for you all and we know that you are going to love working on our free parking awareness signage mock-up PSD file. But before we start sharing everything that you need to know in order to make the perfect parking awareness signage designs, we would like to take a moment to thank you all for the love and support that you send our way and for also making sure that our blogs are being read by people from your personal and professional circles. And we hope to see more of that happening in the future too.
Recommended: 60+ Best Free Signage Mockups
If you guys are our regular readers, then you must have read a number of blogs that we have shared in the past which cover different types of signage and how you can utilize our highly editable yet free mock-up PSD files to create your designs but if you are someone who has just started reading our blogs, then know that you guys are in for a treat as we will not only share a few easy to follow tips here that you can make the most of while working on the signage designs, but we will also guide you all on why they are important in the first place. So, make sure that you guys have read the blog till the end in order to make better creative decisions in the future.
Okay so, first things first; all the signage in the world is made and used to spread awareness which can be of any kind – from traffic rules related signage to announcing a brand or product launch or something as basic as making sure that you stand in a queue to get your food or passes, etc. for a movie or something. Since signage is designed to create public awareness, you have to make sure that you keep the colors subtle, that the fonts are easy to read even from a distance and that the language is easy to understand as well and if you are putting up your signage in an area which is visited by people who do not speak or understand the local language(s), then you must have the signage designs made in other languages as well as per your requirement and you will see that you have actually made it super easy for anyone and everyone to roam around and get things done in the city without having to be dependent on the locals.
Recommended: 50+ Vintage Hotel Signage Ideas
Although, the free parking awareness signage mock-up PSD file that you are seeing here is for encouraging people to wear masks and keep their mouths and noses covered so that they can stay safe and can also help others stay safe too, but you can obviously have the designs made by incorporating the messages that you wish to communicate. Also, keep in mind that your signage campaign does not have to be boring at all, in fact, make it fun to look at the signage placed at different spots in the city so that people can not only follow the directions or abide by the rules, etc. but they can also remember the messages for a long time too, you know. And that will only help them become better versions of themselves and the credit will definitely go to you too. Isn't that just great though? That, by putting in a little bit of effort, we contribute a part of our actions to making this world a better place to live in and not just for ourselves but for the people who matter to us.
In this part of our blog, we are going to be talking about the tips that you can follow in order to make the best signage designs right away. Know your audience so that you deliver the right message to them. Do not be condescending in your tone, in fact, be friendly and use words that encourage the audience. Use icons and vectors to make the designs fun to look at while also complementing the overall color palette of the signage designs. Lastly, make use of typography so that the content becomes appealing to read.
That is all for today! We hope that you guys had a great time reading the blog and that you will also share it with your graphic designer friends, favorite colleagues and your acquaintances as well so that they can make the most of it for their personal and commercial projects. We would also like you all to send in your special requests our way so that we can start working on your requested content and get back here super soon with that and more exciting stuff to read and work on in our upcoming blogs.
Free Parking Awareness Signage Mockup PSD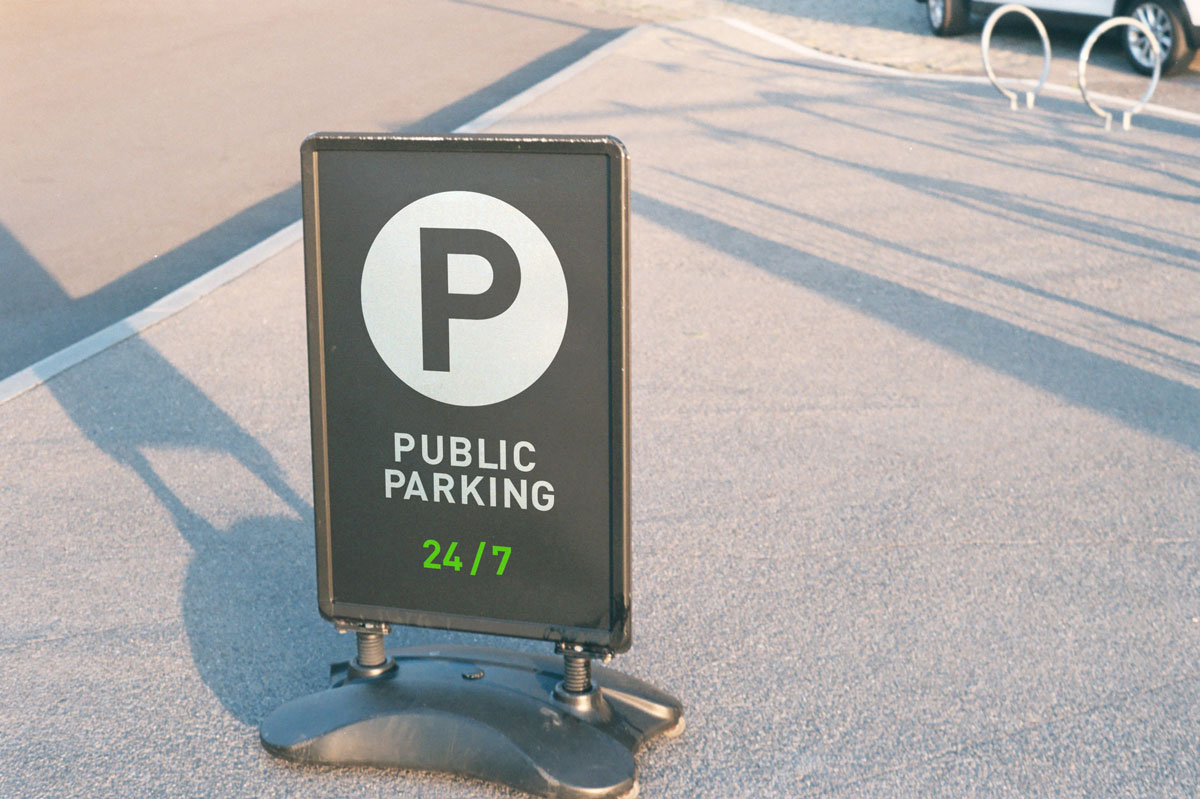 Available Format: Photoshop PSD
License: Free for personal and commercial usage
File Format: WinRAR
Mockup Resolution: 3001 x 1999 px
Note:
1. Free Parking Signage Mockup is allowed to share online (A Must Linkback to this page)
2. Say thanks if you like or share/tweet with your friends. That means a lot to me.
3. And don't forget to follow or subscribe to receive more high-quality premium freebies & awesome articles only.
Download Parking Sign Mockup
More Free Sign Board Mockup PSD Files: