Hi there everyone! We hope that you all are having fun reading our blogs and that you are very excited to check out what we are about to share in the blog today. But like always, we would like to first take a moment to thank you for the love and constant support that you send our way and for also ensuring that your friends, family members, and colleagues, etc. are reading our blogs and making the most of them too. And we would love to see more of that happening in the future as well.
As you guys know that all over the world, the weather is becoming not what it used to be some 10 or even 5 years ago for that matter. While climate change is something that needs our attention more than anything else in the world, anyone and everyone who has the means to change a thing or two for themselves and for their loved ones is doing whatever they can so that they can spend their time in peace with getting irritated or frustrated – be it during the winter season or when the scorching heat of the sun does not even let us breathe.
Keeping in mind that during summer, the temperature becomes a little too much to handle especially for those people who have to leave their houses and go to work or study, etc. for that matter. So, we decided that we should create a list of the 10 best portable neck fans for summer that you guys must check out and at least get one of them for yourself right away. It is safe to say that you all won't regret spending your money on this purchase and will also have the best time when you are commuting, etc. Allow us to share a couple of features that will help you make up your mind and place an order as soon as you guys are done reading the blog!
First things first; all the fans that we have included on our list are portable and light in weight – making it so very easy for the users to make the most of these fans. We know that you all are going to love that because let's get honest, we all are a little cranky during summer as we would like to stay at home where we don't have to suffer from a heat stroke or worry about the fact that we would be drenched in sweat even not doing much so when a thing comes in this handy as these fans are, we are sure that all of us will be able to be relaxed and unbothered for some time.
All the portable neck fans happen to deliver crisp and cool air which is refreshing and so much better than the air that you happen to get from a handheld fan. All you will have to do is to wear the fan on the neck and switch it on and you will be good to go. Also, if you guys are a little unsure that the fan might feel heavy on the neck, know that you won't feel a thing; thanks to the ergonomic design. In addition to that, the portable neck fan is very convenient to use and keeps your hands free at all times as well making it a complete package.
We would also like to add here that these fans are USB rechargeable and can run up to 6 hours on a single charge and you can take them everywhere without having to worry about recharging them on your short trips to the market or even to your workplace too. These portable neck fans also offer 3 fan speeds and can instantly turn the warm air into a cool breeze as per the speed level that you would set them on to work for you. Lastly, the price factor is pretty nice too which means that you will not only get to enjoy summer as you should but it also won't cost you a lot to do so.
That is all for today from our end! We hope that you guys enjoyed reading the blog and that you will also take out some time to check out these 10 best portable neck fans for summer 2023. And while you do that, we would love it if you guys could also share the blog with all the people that you love and care for so that they can have a peaceful summer this year without having to sweat and all, you know. Also, if you guys have any special requests to make then send them our way and we will get back here super soon with your requested content and more.
10 Best Portable Neck Fans For Summer 2023
1. TORRAS Coolify Portable Air Conditioner Neck Fan, Hands Free Semiconductor Cooling Bladeless Fan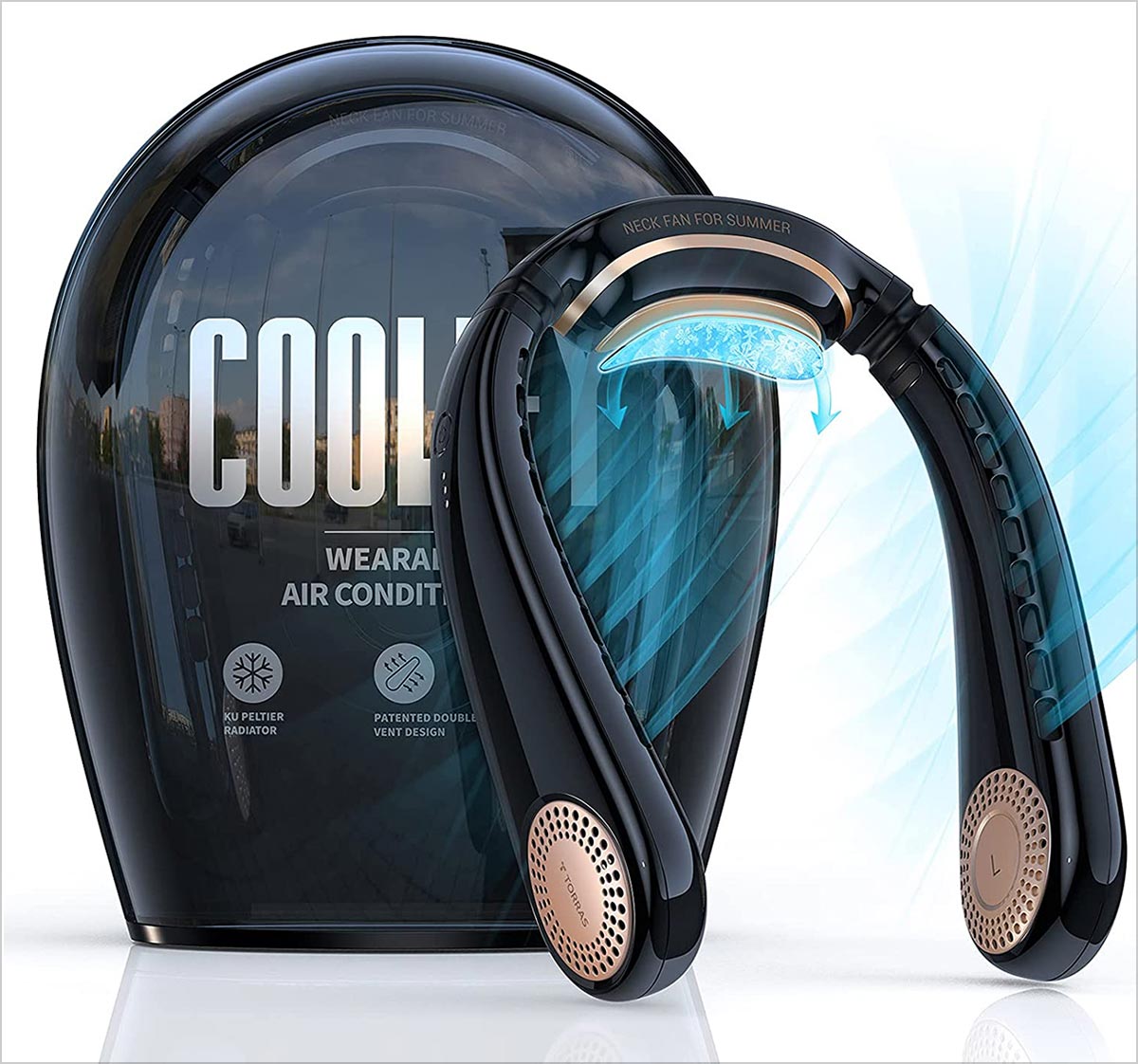 2. TORRAS L3 Portable Neck Fan 360° Cooling Fan 8H Using Wearable Bladeless Neck Fans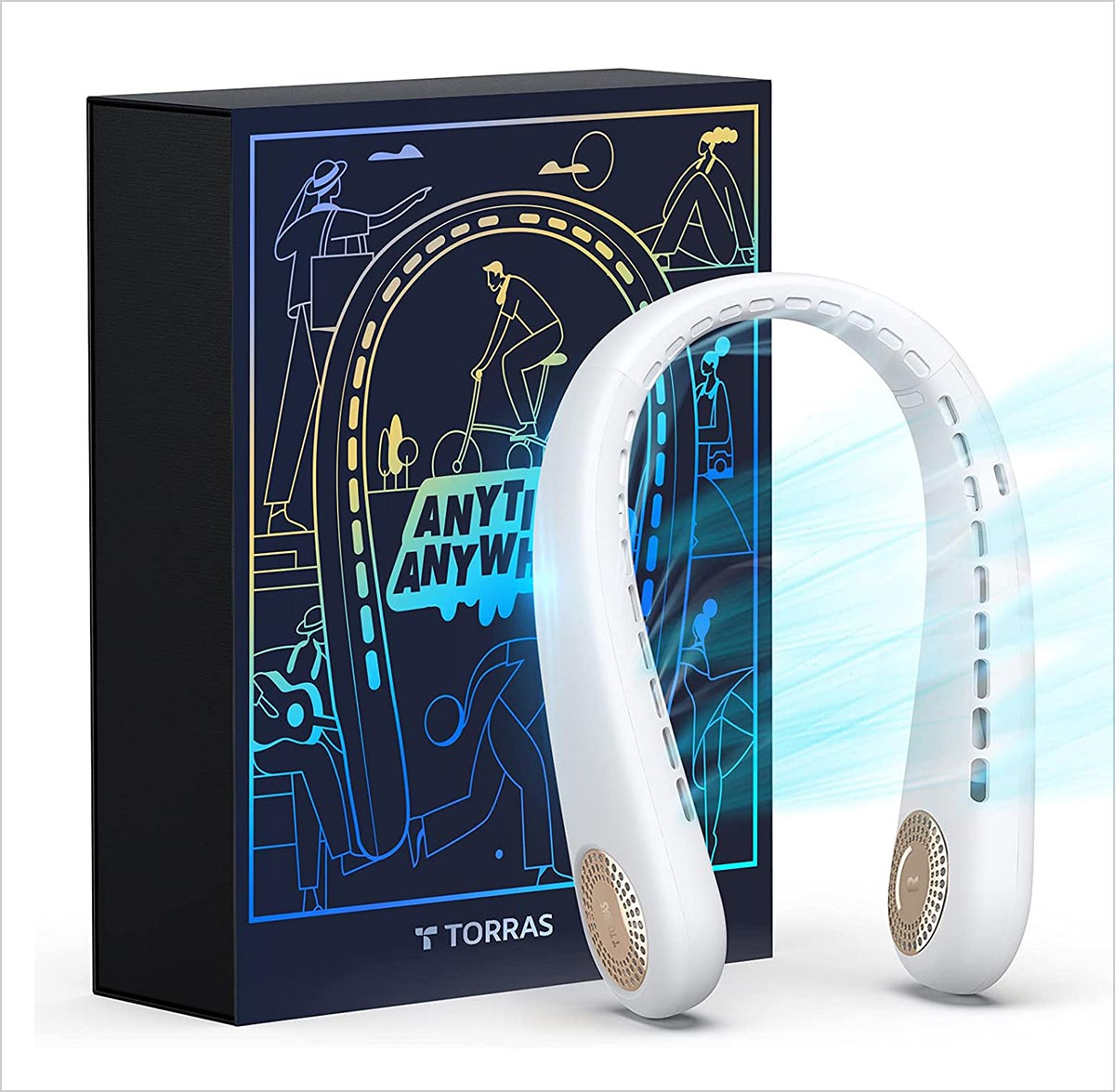 3. TORRAS L2 Portable Neck Fan Rechargeable 2023 Lightweight 8oz Bladeless Neck Fan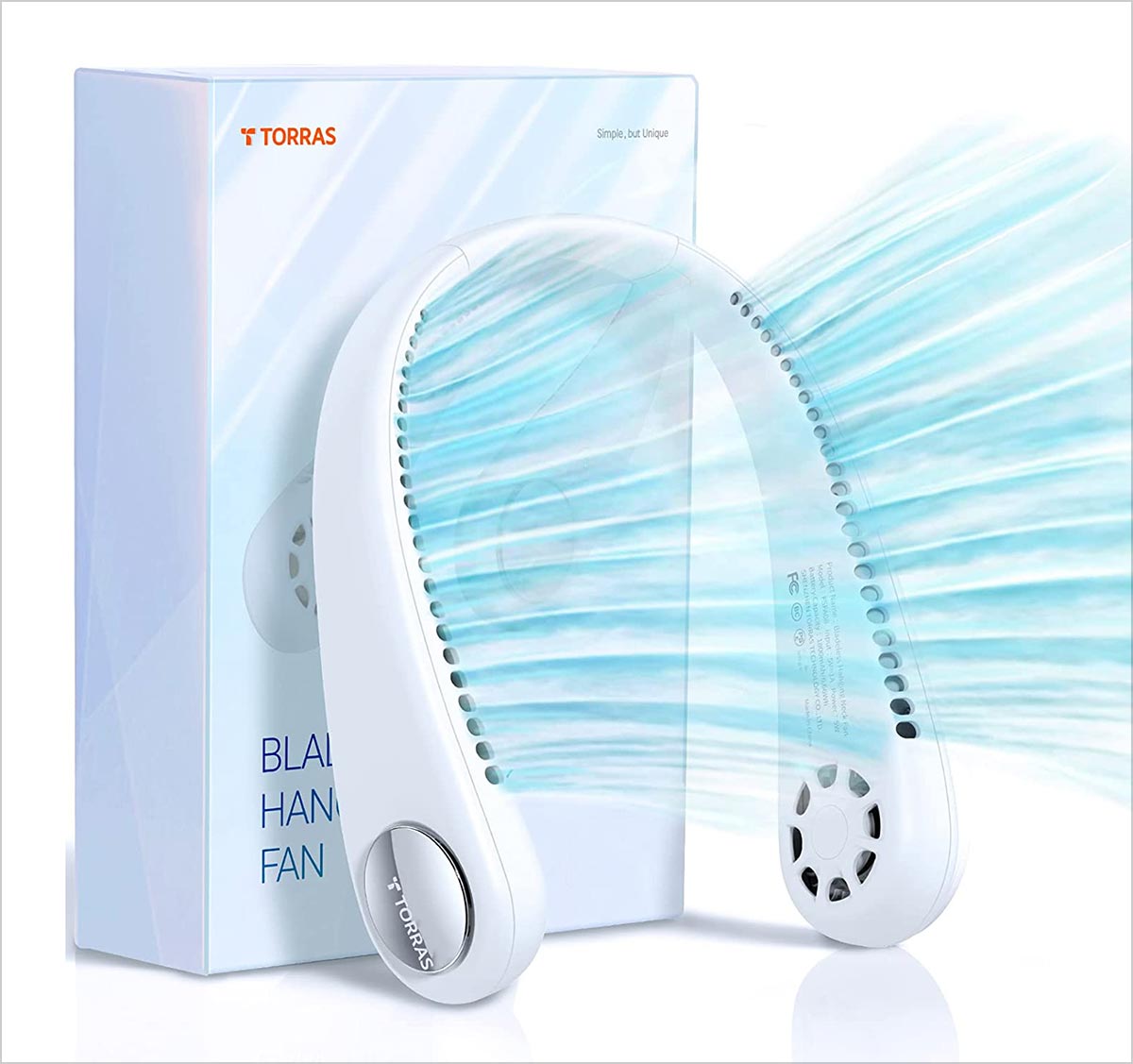 4. Jawhock Portable Air Conditioner Neck Fan, Hands Free Semiconductor Chip Cooling Fan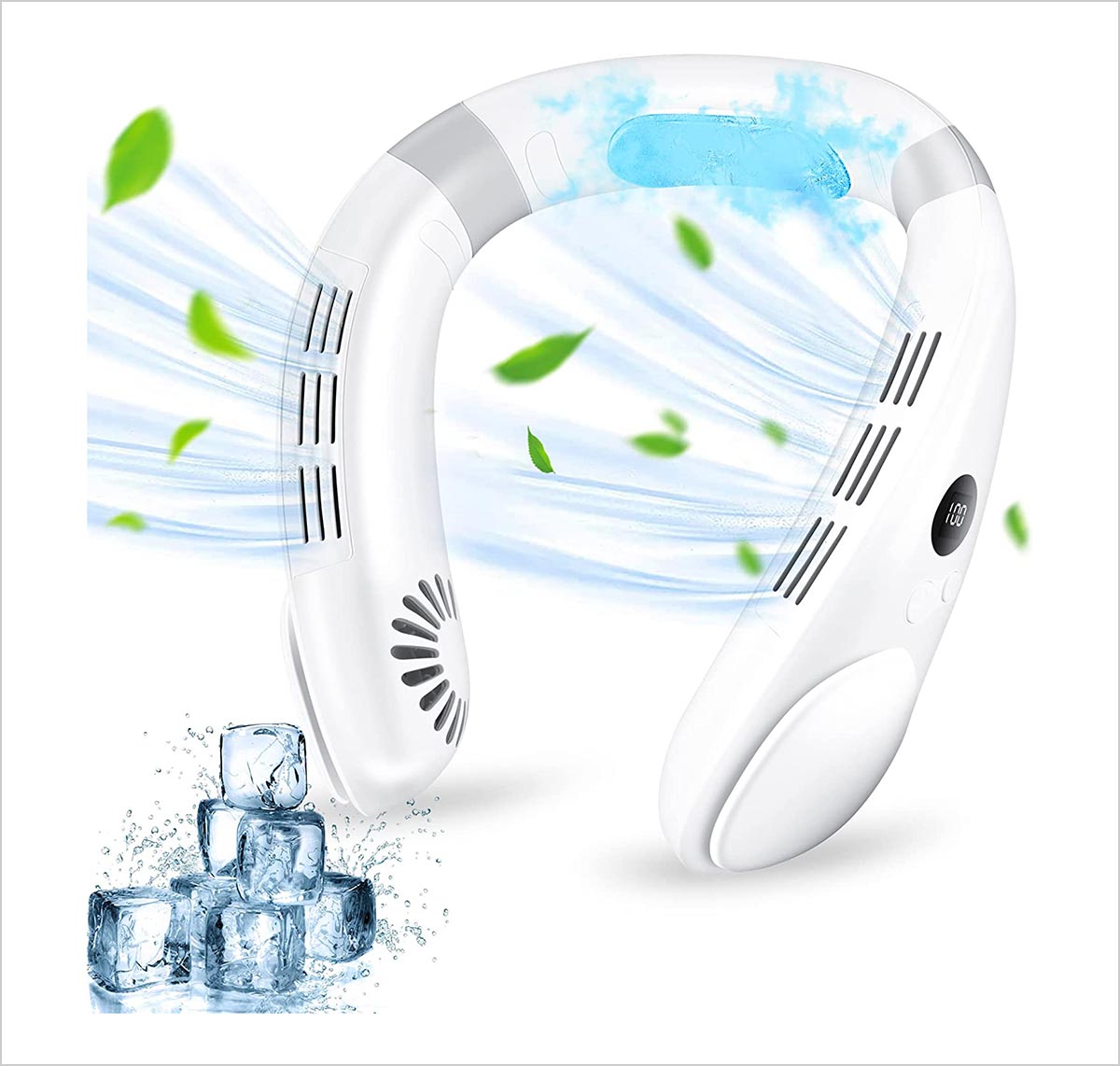 5. Bladeless Neck Fan Portable Personal Fan 5000mAh Rechargeable Battery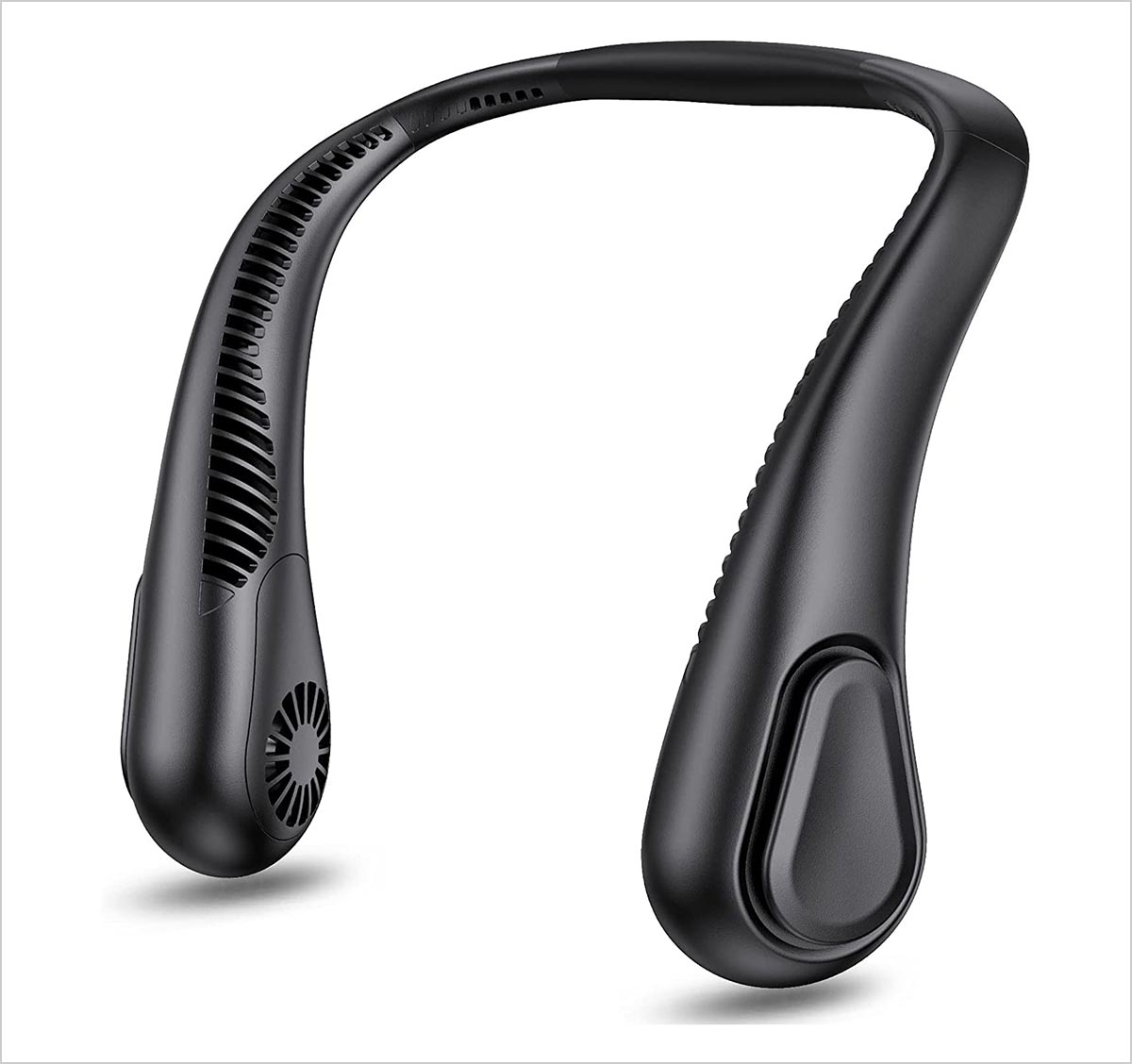 6. Instant Cool Portable Neck Fan with 360° Cooling, Bladeless and Rechargeable, Quiet and Cool with 3 Speeds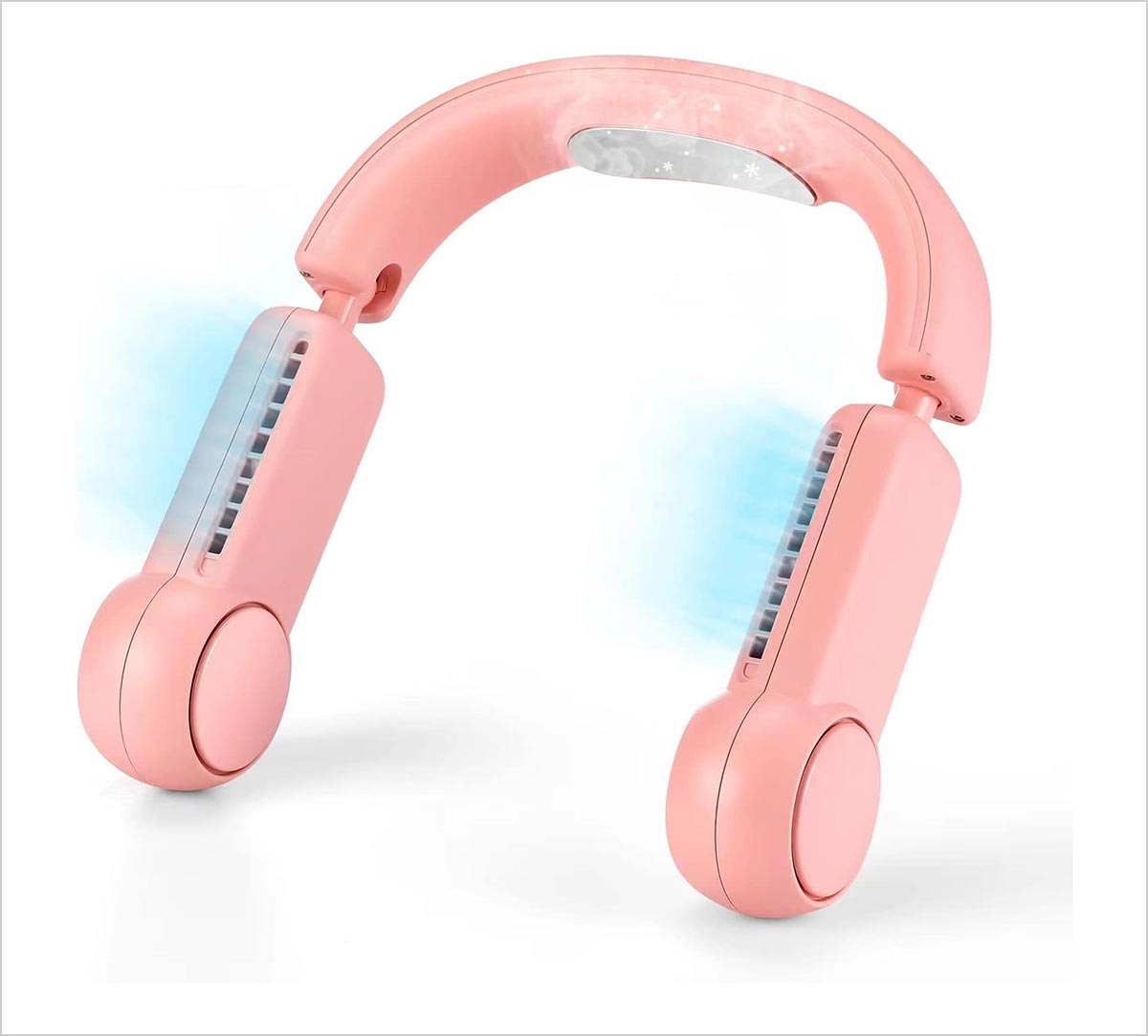 7. JISULIFE Portable Handheld Fan Four Turbo Neck Fan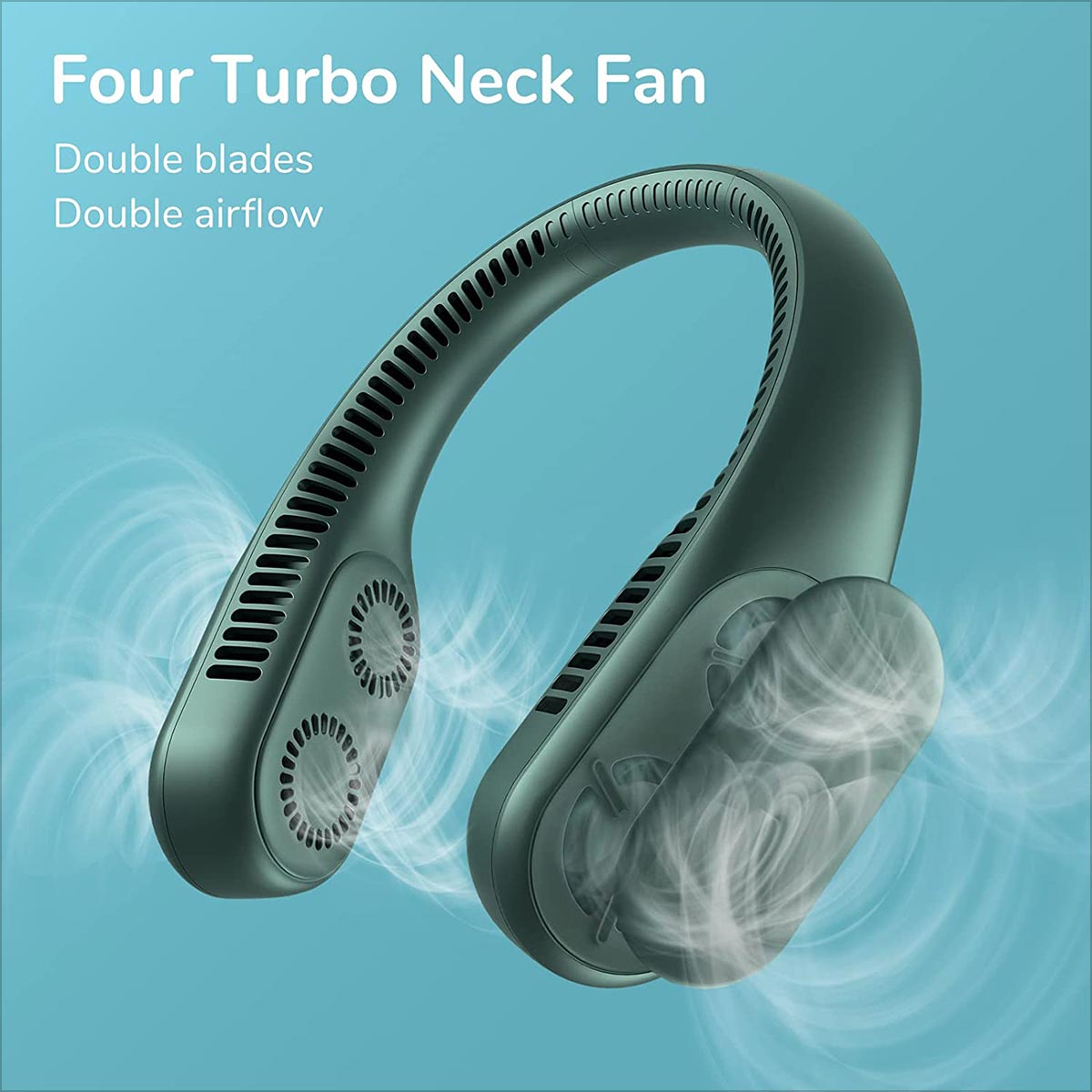 8. JISULIFE Portable Neck Fan, 4500mAh Bladeless Personal Neck Fan USB Rechargeable Wearable Fan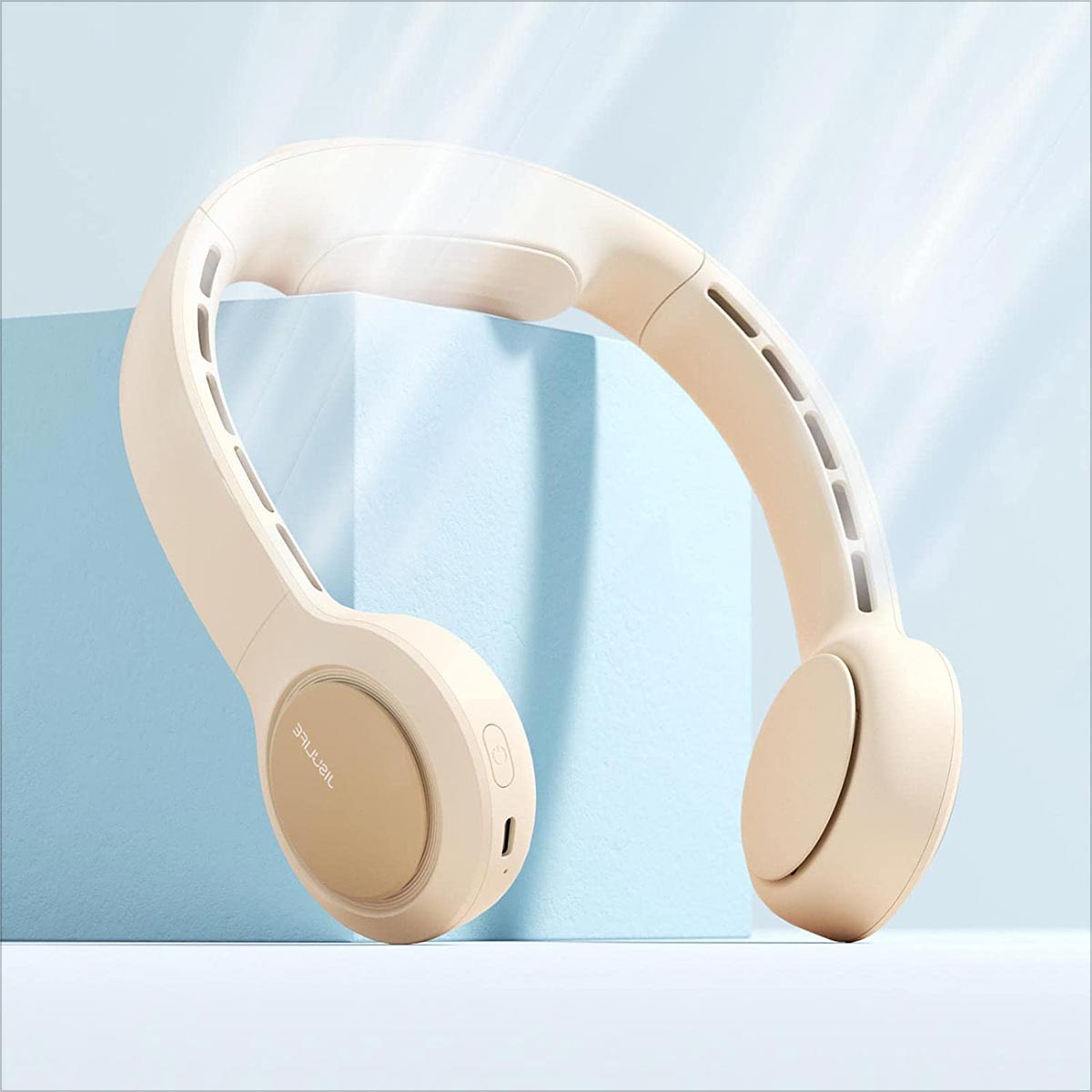 9. Fans Neck Air Conditioner: Wrap-around Cooling Neck Fan, LED Rechargeable Portable Neck Fan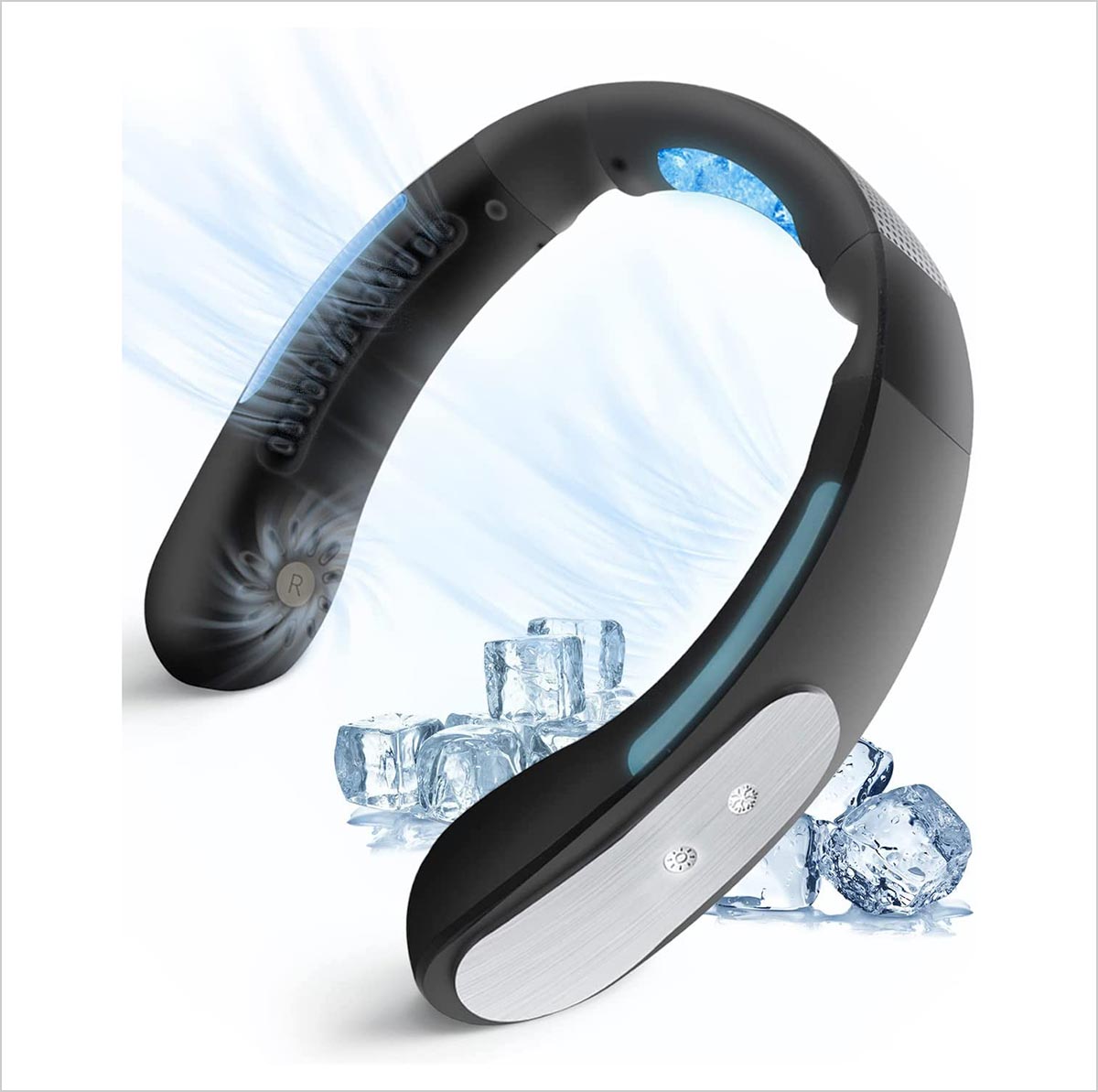 10. Delmac Portable Neck Fan, 6000mAh Rechargeable Personal Fans Lightweight Wearable Fan
Bonus: Homace Foldable Neck Fan with Cooling and Heating Pad, with traveling case, 4000mAh Rechargeable Battery Operated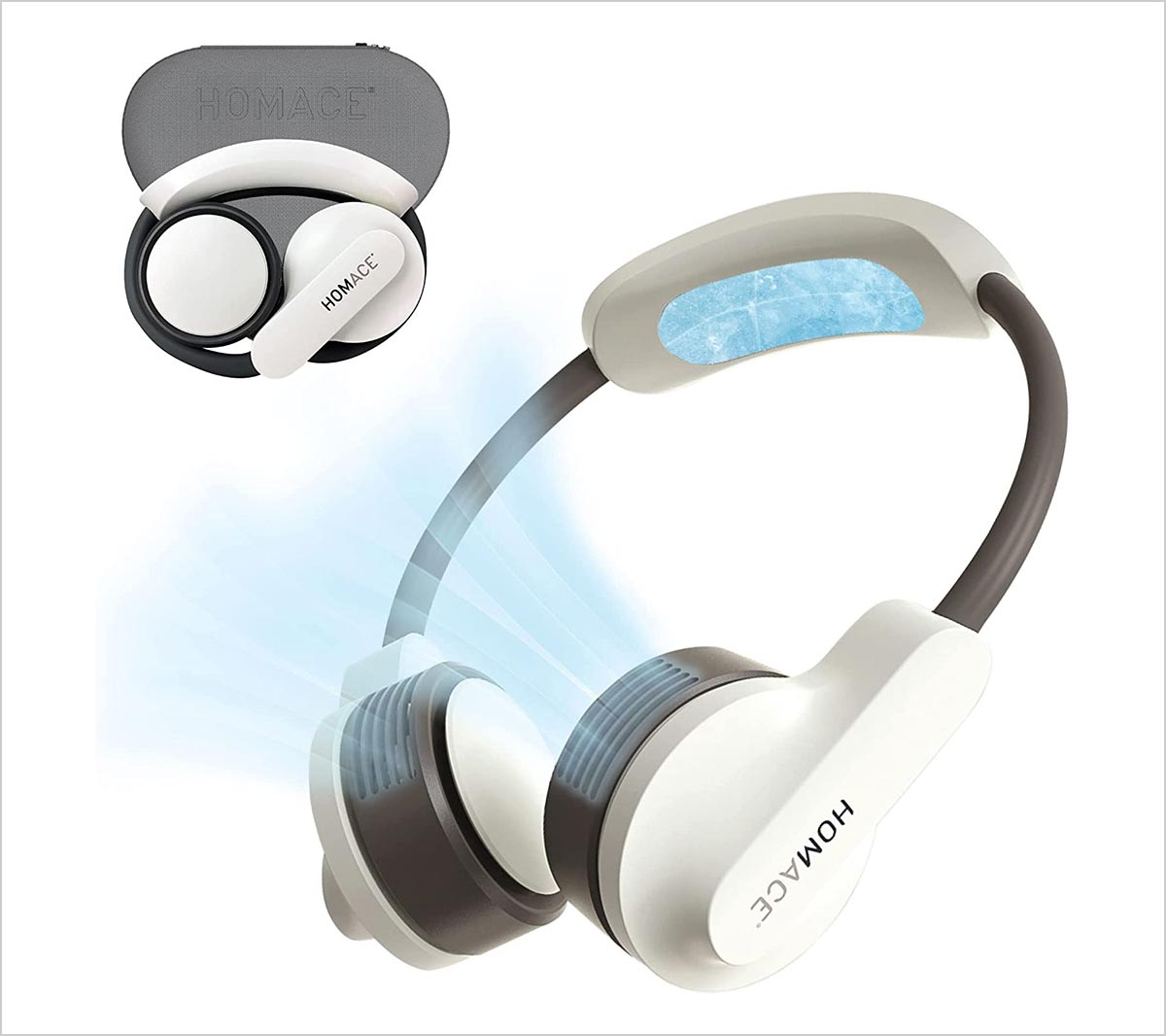 Another Bonus: DesertWest 2023 Flagship Foldable Neck Fan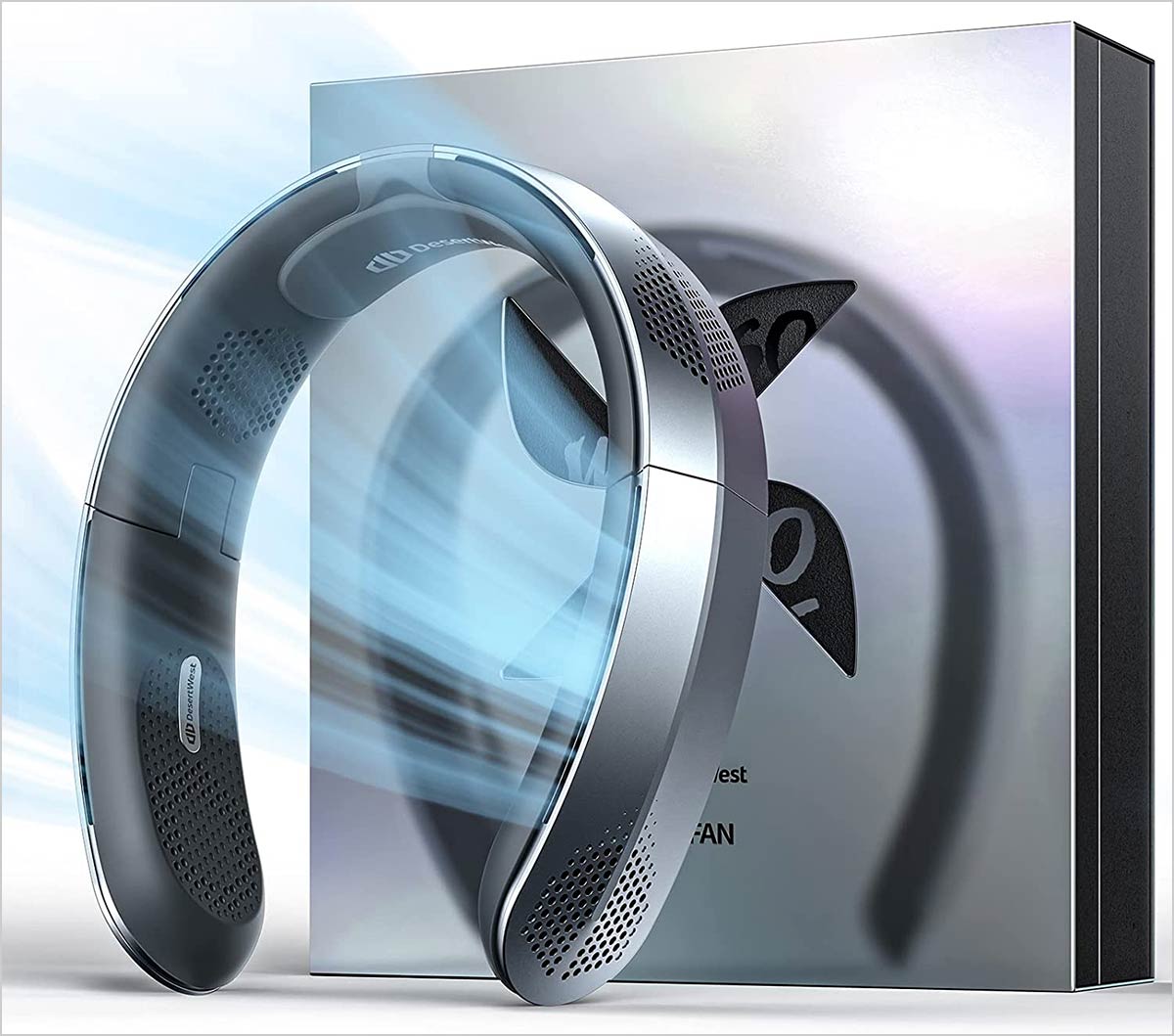 More Bonus: TORRAS COOLIFY 2S Neck Air Conditioner, Cool Down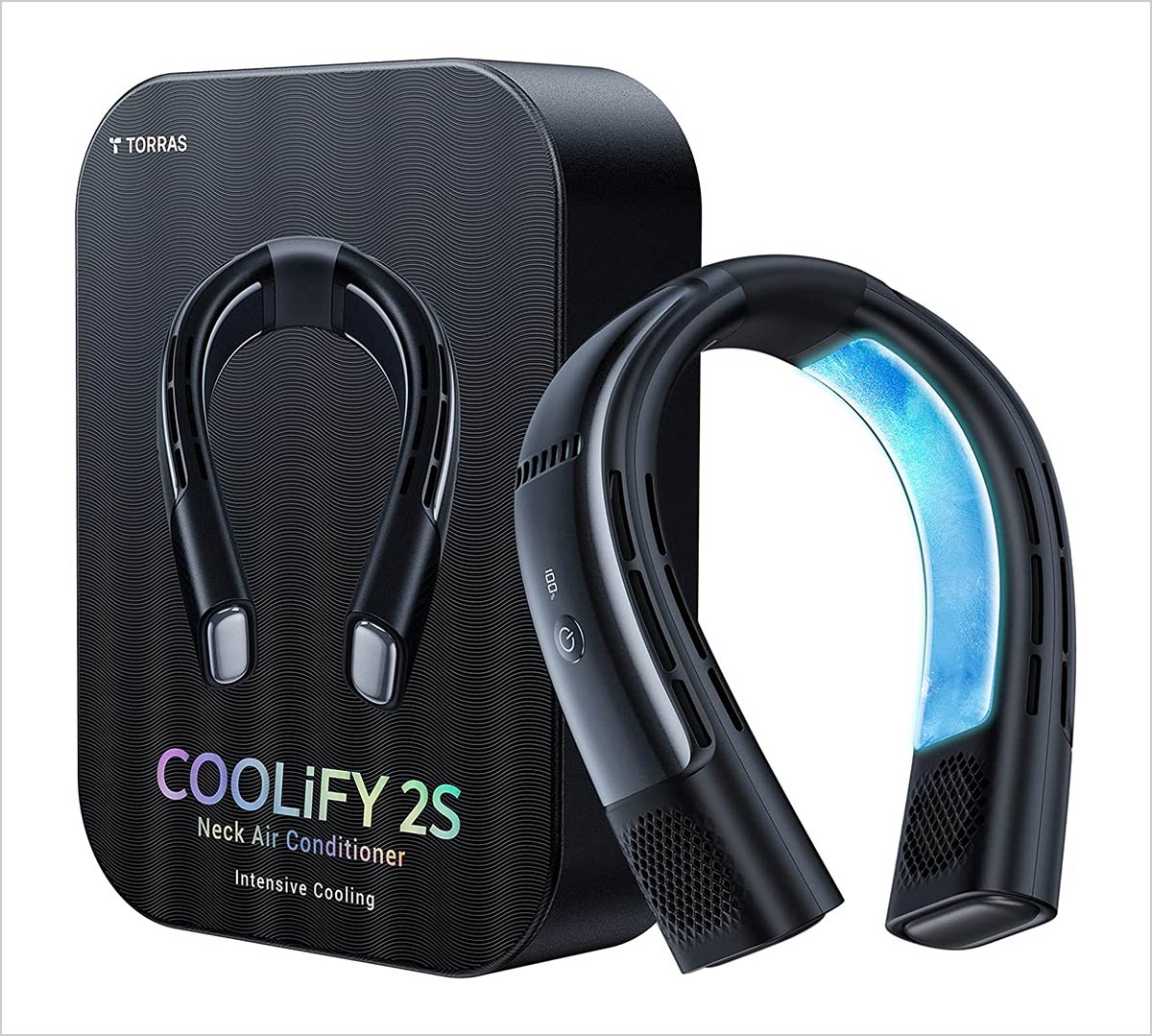 WOW more Bonus: TORRAS COOLIFY 3 Limited Version Neck Air Conditioner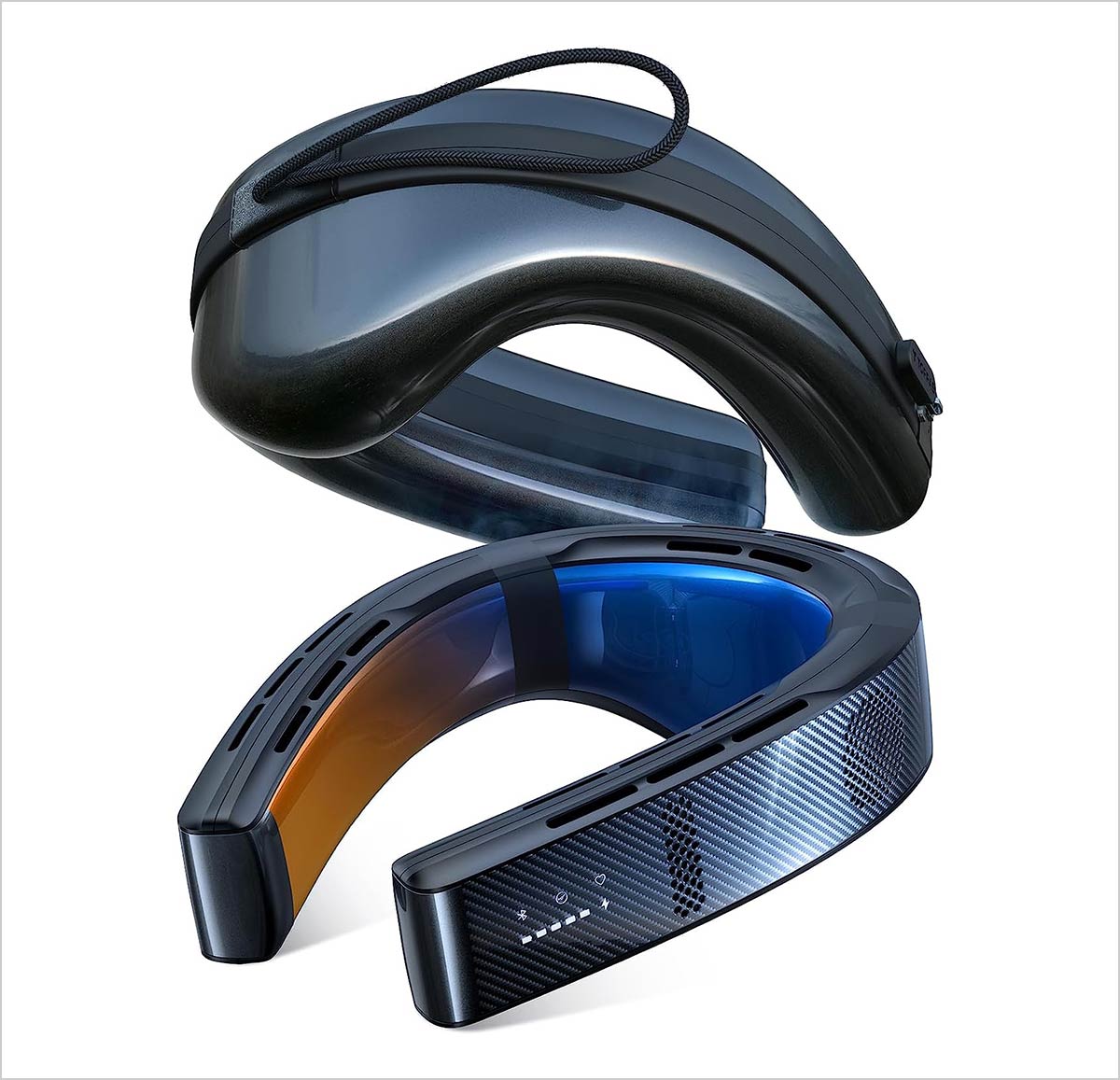 Recommended: