Hi there everyone! We hope that you all are having a great time reading our blogs and that you are also making the most of them for your personal and commercial projects. For our today's blog, we have worked on this free yet highly editable window envelope mock-up PSD file that you can instantly get your hands on and start making your own designs right away. But before we start sharing everything that you guys need to know in order to make the most perfect designs for your window envelopes, we would like to take a moment to thank you all for the love and support that you send our way and for always making sure that you are sharing our blogs within your personal and professional circles.
Recommended: 30+ Free Envelope Mockups 2022
As you guys know that envelopes are used for many different purposes for example; you can use them for personal and professional letter writing, or you can send announcements and notices, etc. to your newly hired team members, court orders and so much more. In addition, envelopes especially window envelopes are used by companies which have to send bills, etc. to their customers too in order to make the process convenient as the window allows the people to read the name of the addressee and give it to that person. This practice also works well for confidential documentation as well.
Now, no one said that the envelopes have to be boring, right? For example; you can work on creative designs that look appealing and can also be reused (unless you have branded them). But, of course, for communication made by banks, courts and other companies, you will have to keep the designs relevant by making sure that the look and feel do not seem to be casual and all. That being said, we would like to share a couple of tips and tricks that you can follow to create the best window envelope designs. Make sure that you guys have read the blog till the end to make informed decisions.
Recommended: 30+ Free Stationery Mockups For 2022 Projects
First things first; you have to keep in mind that at times, little is more than enough. We know that everyone feels super excited to include everything in the design but you don't have to do that. Keep your window envelope designs to the point with just the title of your organization and you will be good to go. And on the back, you can give as much information as required so that if in case the document does not get delivered to the concerned person, it can be delivered back to your address. The information must include your working phone number(s), both mobile and landline; so that if one is out of reach or not connecting, you can be reached on the other available number.
If you are a company, then you must ensure that you are focusing on the branding in a very subtle manner and if you are an individual who has to send out letters, etc. then you can also brand the envelopes with a design that can instantly tell the addressees that you have sent them a letter or two. By doing so, you will be able to make it easier for your audiences and customers, etc. to remember and recognize you easily.
Recommended: 30+ Free Envelope Mockups 2022
As far as the design elements are concerned, we would like to suggest you must use the colors smartly. Do not make them look too bright on the envelope design but they should not be dull either – also, this depends on the material you are going to go for as well as the type of printing but always make sure that you have double-checked everything before you give your third-party vendor the final go-ahead. For companies, you can also make the logos or your best services look more prominent in the design so that anyone and everyone who will come across the envelope but is not a direct customer can also get to know about you.
Lastly, make sure that you guys have proofread the content multiple times in order to avoid any monetary losses and to make sure that you deliver nothing but the best.
That is all for today, everyone! We hope that you guys not only enjoyed reading the blog but that you will also share it with your graphic designer friends, favorite colleagues and students, etc. as well so that they can make interesting designs of window envelopes for their upcoming design projects. Feel free to share your feedback with us in the comments section and while you are at it, do let us know if you guys have any special requests to make too so that we can work on them and be back here super soon with your requested content and more.
Free DL Window Envelope Mockup PSD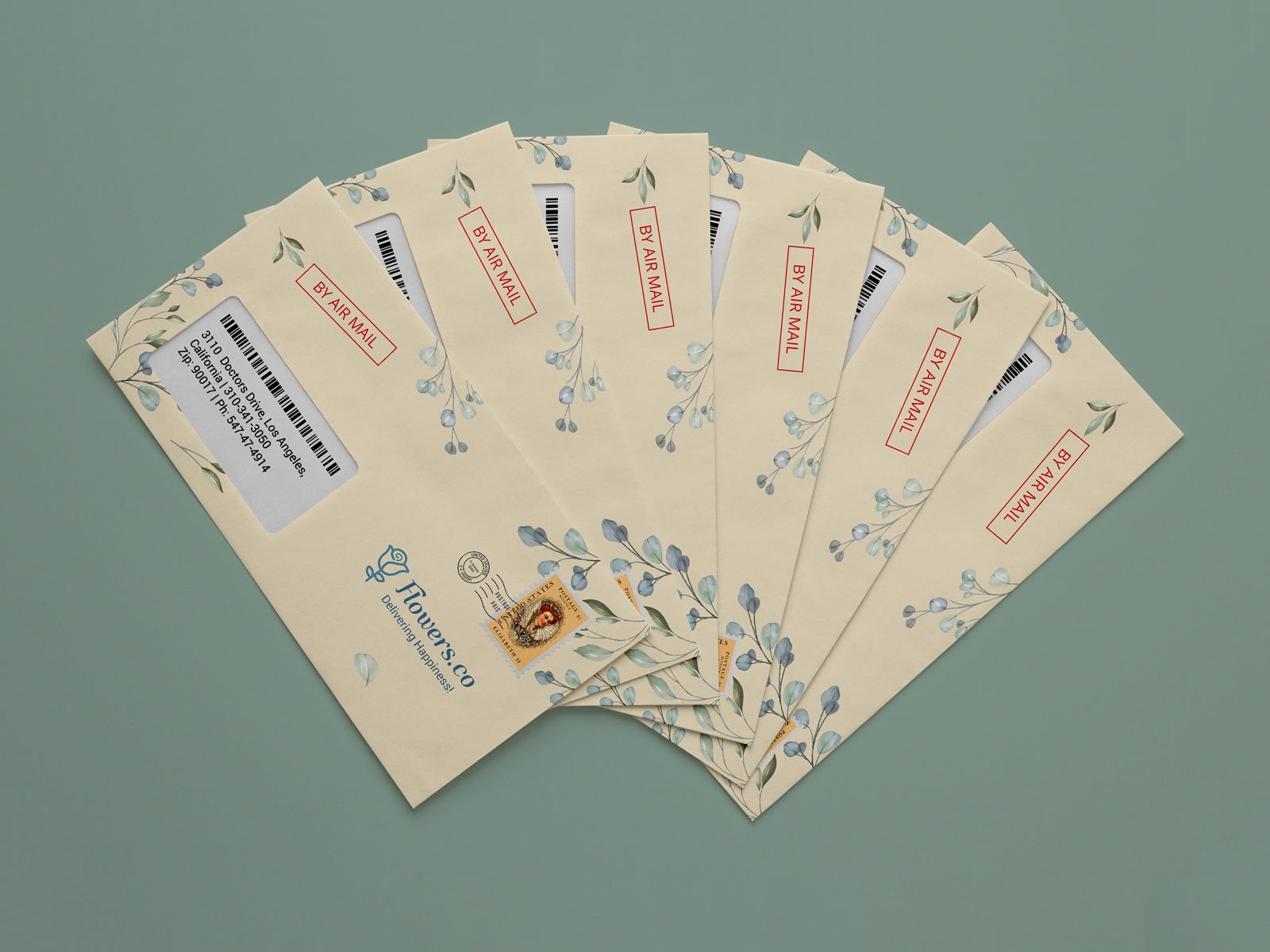 Available Format: Photoshop PSD
License: Free for personal and commercial usage
File Format: WinRAR
Mockup Resolution: 4000 x 3000 px
Note:
1. Free Envelope Mockup is allowed to share online (A Must Linkback to this page)
2. Say thanks if you like or share/tweet with your friends. That means a lot to me.
3. And don't forget to follow or subscribe to receive more high-quality premium freebies & awesome articles only.
Download Letterhead Mockup
Recommended: