Hi there everyone! We hope that you all had a great time reading the blog and that you are super excited to read what we are about to share with you all today. But before doing that, we would like to take a moment and thank you guys for the love and support that you send our way and for always making sure that the people you love and care about are also reading our blogs and making the most of them too. And we hope to see more of that happening in the future too so that we can continue creating the stuff that we love to create.
Recommended: 50+ Vintage Hotel Signage Ideas
For every business, big or small; it is extremely important to have signage that not only reflects the core values of the business but it is so effective that it convinces your potential clients, etc. to check out more about you and then, with the passage of time, they become your loyal advocates and can also promote your business, its services and products within their personal and professional circles.
We are sure that you guys must have read our blogs in the past as well that featured the best designing tips & tricks along with our free yet highly editable mock-up PSD files allowing you to create anything that you would have wanted to create. But for our today's blog, we wanted to share a wall mounted sign mock-up PSD file which is not your regular sign but is closer to more of a classic look and feel. And if you are running a restaurant or two, or are a tarot card reader or if you are a book shop owner with a classic book collection and a small coffee house too then we think this wall mounted classic sign mock-up PSD file is going to be super useful for you.
There are a couple of things that you must always keep in mind to create signage and you will be good to go – no matter what type of business it is that you run because you would know how to attract your customers while also delivering the right message all the time. For example; the first thing that you need to know before even starting your brainstorming sessions with your creative and design teams is what your competitors are doing. And you can also check out what businesses internationally are doing so that you can work on something that it not different just locally but is also different globally as well. That is how you can make an impression which is long lasting and also has more influence on your audiences, etc.
Recommended: 60+ Best Free Signage Mockups
Secondly, think of all the possible messaging that you can incorporate which defines who you are as a brand and what all you are capable of delivering to your customers. Also, while you try your very best to entice your potential customers, etc. you must make sure that your existing customers are still making the most of your great services and excellent products. Thirdly, use colors that are in contrast (complement your branding), and have a message of their own to deliver for example; green color is used in signage to represent natural/organic products or it represents peace and security as well.
Then, of course, you must never use fonts that are too difficult to read, but in fact, go for fonts that are simple on the eyes, are easy to read and also complement your business in the best possible ways. If your signage contains any imagery, you need to make sure that it is in high resolution, and that you own the rights to it too otherwise credit the artist/photographer because we are sure that you would not be up for unnecessary criticism and drama once you have gone live with your signage. Lastly, get all the stakeholders on one page by showing them mock-up designs and proofreading everything before you go ahead with having the signage manufactured and you will do just fine.
That is all for today, you guys! We hope that you enjoyed reading the blog today and that you will also share it with your graphic designer friends, favorite colleagues and students, etc. as well so that they can also work on a bunch of powerful and effective wall-mounted classic signs using our free mock-up PSD file. Feel free to share your feedback with us in the comments section down below and while you are at it, do not forget to share if you guys have any special requests to make too so that we can start working on them and get back here super soon. Until then, keep creating magical designs for yourself and for the businesses that you are associated with.
Free Wall Mounted Classic Sign Mockup PSD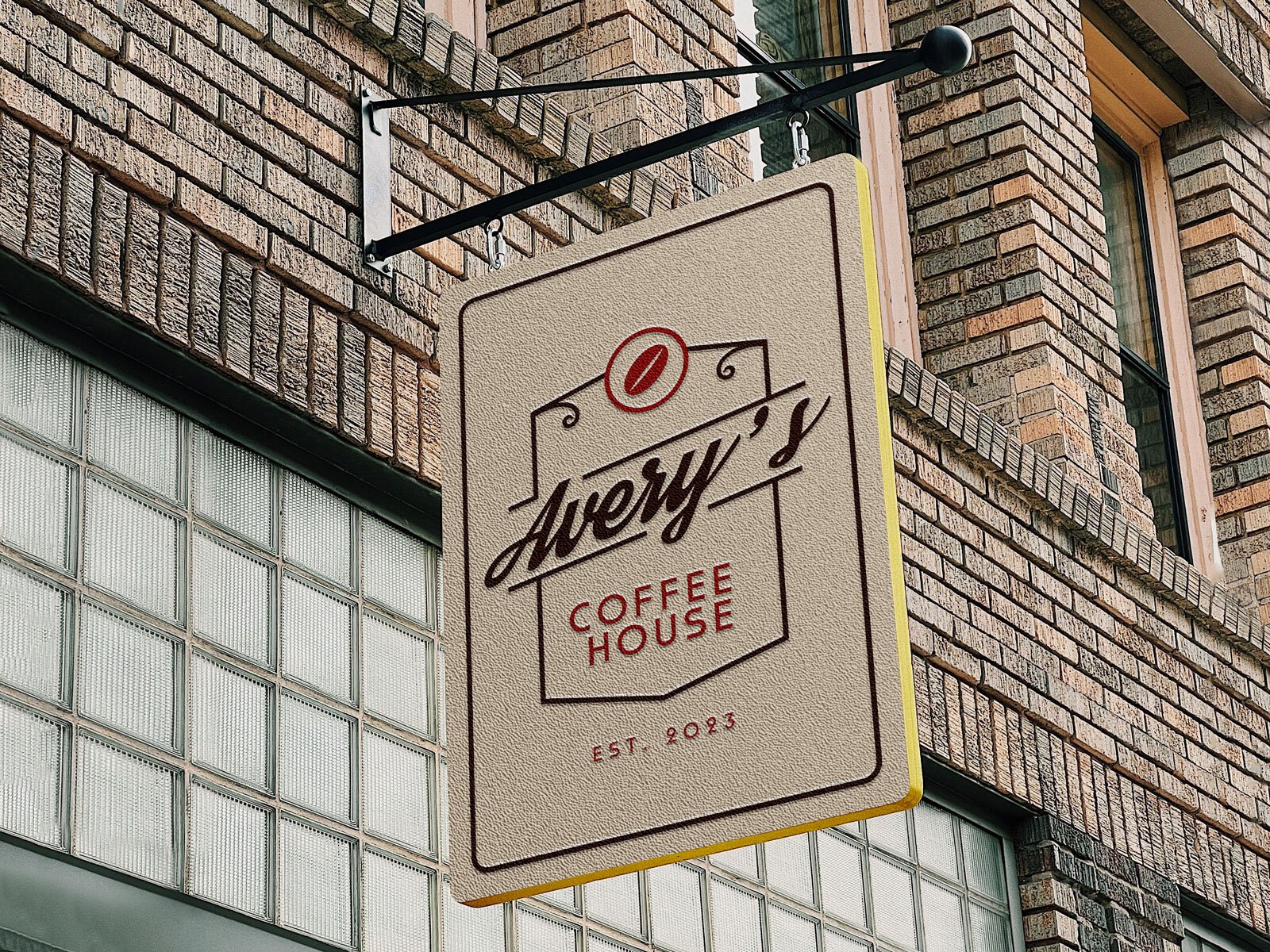 Available Format: Photoshop PSD
License: Free for personal and commercial usage
File Format: WinRAR
Mock-up Resolution: 3500 x 2625 px
Artwork Size: 1216 x 1770 px
Note:
1. Free Vertical Rectangular Sign Mockup is allowed to share online (A Must Linkback to this page)
2. Say thanks if you like or share/tweet with your friends. That means a lot to me.
3. And don't forget to follow or subscribe to receive more high-quality premium freebies & awesome articles only.
Download Vertical Rectangular Sign Mockup
More Free Sign Board Mockup PSD Files: