Hi there everyone! We hope that your work life and life, in general, are treating you well and that you are also utilizing our free yet highly editable mock-up PSD files for your personal and commercial clients. For our today's blog, we wanted to share a mock-up PSD file with you guys that won't just help your clients deliver the best presentations ever but you can also use the very file to demonstrate your creative ideas through mock-ups, etc. well. Sounds great, right? But before we start sharing everything that you guys need to know in order to make the most perfect designs for presentation screens in the near future, we would like to take a moment to thank you all for the love and support that you send our way and for always sharing our blogs with the people that you love and care for.
For all sorts of presentations, in addition to the material being perfect in every sense of the word, it is also very important that the environment where the presentation is being delivered is also worth people's time too. Now, you must be wondering why anyone would be bothered if a seminar hall or an auditorium does not look really nice, the participants should only focus on what is being talked about, right? But allow us to let you all know that, that is not how it works. In order to make sure that people are listening to you while you will be on the stage talking to a bunch of people or a thousand of them too, you have to make sure that they do not feel as if you take things lightly or that you or the organizers do not believe in providing the audiences with a nice experience.
In this part of our blog, we will share how you guys can design your own presentation screens in no time using our free presentation screen mock-up PSD file. Make sure that you have read the blog till the end to know more and design better!
Recommended: 100+ All Time Best Free Mockups
First things first; get to know the place where the presentation screen is going to be installed as it won't just help you design the screen better but you will also be able to customize it as per the requirements of the venue, etc. as well. For example; for an office meeting room, the presentation screen will be smaller in size to fit inside the room itself and the design will be more along the lines of a corporate look and feel too whereas; if you are designing something for the schools or other educational institutions, then, of course, you will have to make the screens that can entice the students, you know.
In addition to that; you also have to make sure that you keep the presenters in mind too so that it is easier for them to navigate through the screen during their presentations without having to be dependent on anyone else because it won't just make the presentation boring but there are chances the presenter might also lose the confidence too and we are sure that no one would want that to happen ever. During the events, a lot of things are fully dependent on electricity and other external factors that make the presentations, etc. fun and happening, but a couple of things that will always be your responsibility would be things like how the content of the presentation appears on the screen, will the animations look as exciting as they look when the content is being worked on, etc. You will also need to see how the imagery appears and improve the quality if it needs improvement from the technical end. And lastly, guys, make sure that everything is just as perfect as it is supposed to be so that you can be at peace by delivering a great project.
That is all for today, you guys! We hope that you had a nice time reading the blog and that you will also take out some time to share your feedback with us too. We would also like you all to share the blog and our free presentation screen mock-up PSD file with your graphic designer friends, your colleagues, students and acquaintances, etc. as well so that they can also make the most of it and can also follow the tips & tricks that we have shared in the blog for their upcoming projects. Also, while you guys are at it, don't forget to share if you have any special requests to make too so that we can work on them and be back here with your requested content and more super soon. Until then, keep creating magical designs for yourself and for the businesses that you are associated with.
Screen design credit: https://www.behance.net/gallery/150732517/A-digital-heaven-for-perfume-enthusiasts
Free Presentation Screen Mockup PSD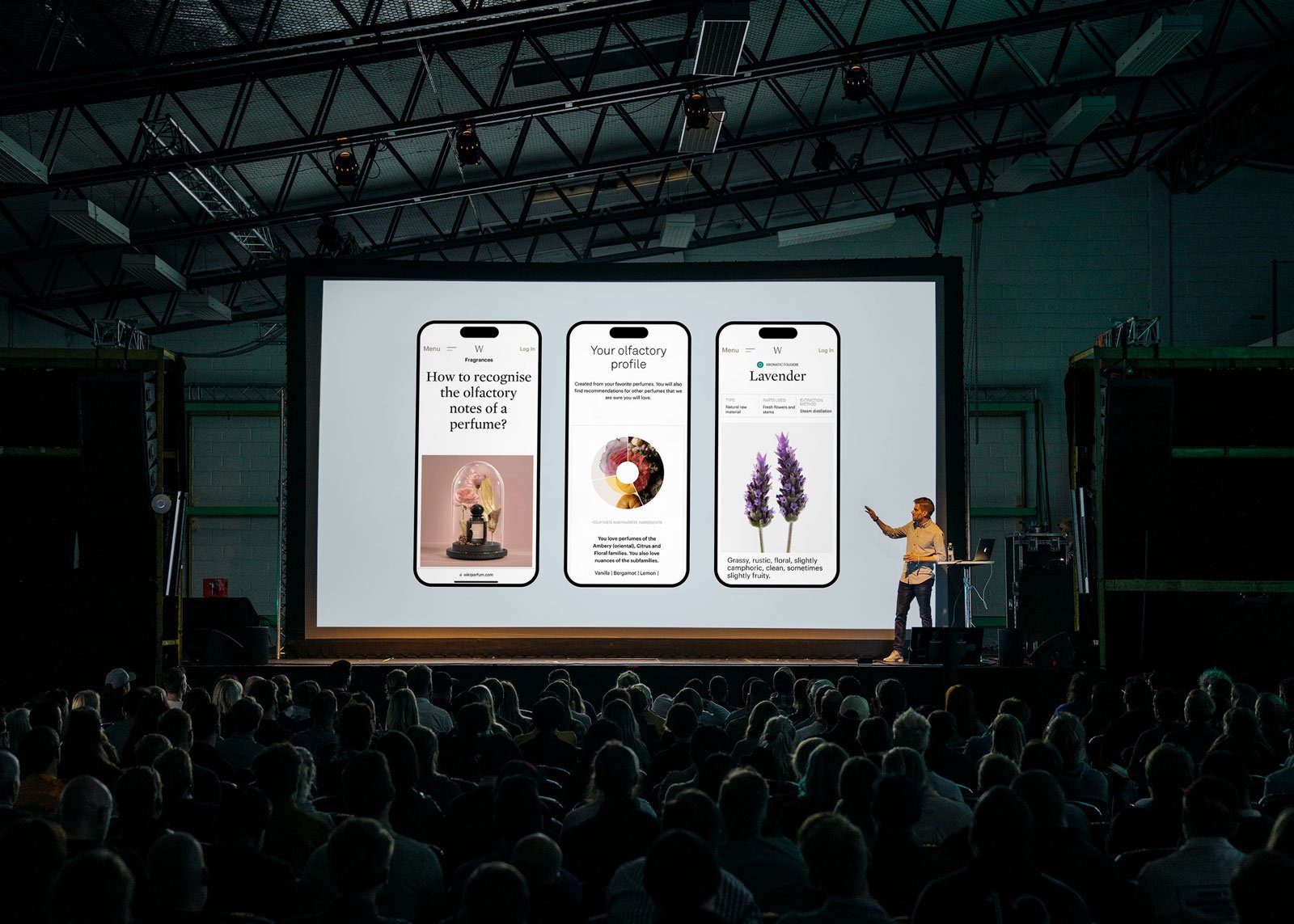 Available Format: Photoshop PSD
License: Free for personal and commercial usage
File Format: WinRAR
Mockup Resolution: 3000 x 2143 px
Note:
1. Free Presentation Screen Mockup is allowed to share online (A Must Linkback to this page)
2. Say thanks if you like or share/tweet with your friends. That means a lot to me.
3. And don't forget to follow or subscribe to receive more high quality premium freebies & awesome articles only.
Download Presentation Screen Mockup
More Unique Mockup PSD Files You Would Love To Download: