Hi, there friends! We are back with yet another useful blog of ours and we can bet that you all are going to love reading it too as it will not only help you make proactive decisions about your personal and professional lives but it will keep you on the right track as well so that you can get done and over with your tasks and then some more without burdening yourself with a lot of things. And as you guys have already familiarized yourself with the topic, we would just like to take a moment to thank you guys for the love and support that you send our way and would love to dive right into sharing everything that you guys need to know about the 10 best productivity apps.
We know that with our busy schedules and one thing or the other always happening, it is quite understandable if you happen to forget to do something for example; you don't get to go and pick up your laundry or you forget to get the car washing done. But since these tasks are personal, there are chances that you would not have to deal with any embarrassment. Having said that, when it comes to professional meetings and tasks which need to be executed properly and not just internally but to make sure that your clients and vendors, etc. don't get frustrated with the way you happen to manage things, you have to know what needs to be done, how it needs to be done and when. There is no other way of saying that.
So, what can you do in order to always stay on track and make sure that all your tasks are being managed like the way they are supposed to be managed? You can either keep a calendar with you and fill it in manually or you can make your life even easier by installing a productivity app on your mobile phone or any other smart device and see how your life becomes manageable. Now, if you are reading this blog, there are chances that you are not quite sure about which productivity app to install or you already have one on your phone, etc. but you would want to switch to something else. Allow us to share the features you can expect from the 10 best productivity apps that you probably didn't know about before or can make an informed decision about getting a new one installed on your phone.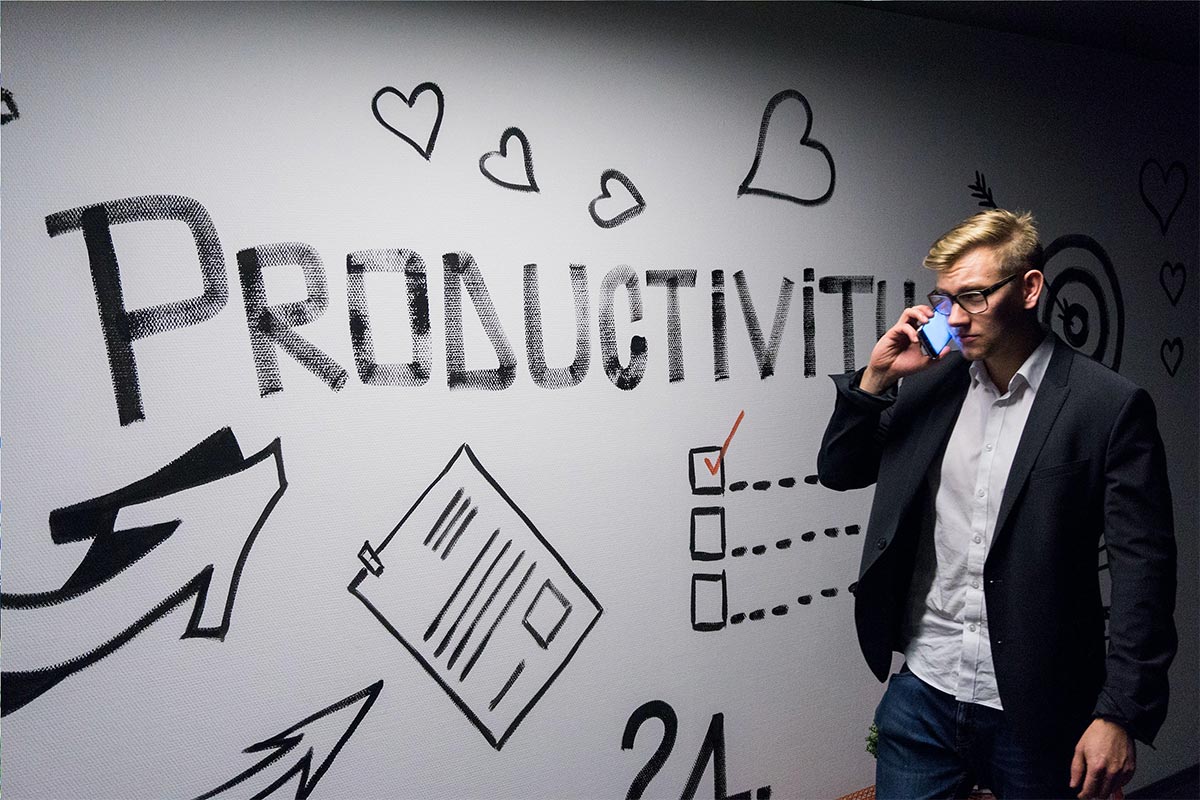 Okay so, what are the 5 most important features that your productivity app must have? Let's start by asking that question so that it becomes easier for you to pick the app that best suits your needs and demands. We say the 5 most important features a productivity app must have are:
An easy-to-use and navigate User Interface (UI)
Offers customization (creating notes, goal tracking, etc.)
Offer task labels and repeating reminders
Is free (if not entirely then most of it must be free of cost)
Is compatible with different operating systems
In addition to that, we would love a productivity app that is ad-free so that we can work all we want without getting distracted by exploring something that we do not need but would like to see the website anyways to see what they are offering. So now that we have mentioned the features that a productivity app must have, we would like to move to the next part of our blog which is to share a couple of tips and tricks that will help you guys manage your tasks efficiently and to make sure that you are always ahead in the game. Read the blog till the end so that you know what you need to do.
At the start of the week, you need to take at least 10 to 15 minutes out of your time to figure out the pending tasks from the past week(s) and know what you need to do during the current week. Then you need to prioritize the tasks on the app and also assign the tasks which can be completed by other team members so that you can focus on your projects and deliver them too. With all the planning, we can bet that you will be able to be the resource at work that you wish to be and grow even more.
That is all for today, you guys! We hope that you guys not only had a great time reading the blog but that you will also share it with your friends, family members, colleagues, acquaintances, etc. as well so that they can also manage their day-to-day tasks in an efficient manner. Feel free to share your feedback with us in the comments section down below and while you are at it, don't forget to let us know if you guys have any special requests to make too so that we can work on them and be back here super soon with your requested content and more. Here is the list of all the productivity apps we choose that are the best for everyone.
1. TickTick
TickTick, the most downloaded ad-free task management app that helps users to stay organized. It has many features such as organizing tasks, sorting lists, task labels, task status, notes, set priorities, goal tracking, task due dates, sharing options, time tracking, location-based reminders, periodic alerts, export to email, voice to text function, add images and many more
2. Basecamp 3
Basecamp 3 allows you to generate real-time reports that show everything from individual employee work records to project progress and an overall timeline and work schedule.
3. Evernote
Evernote is one of the most famous note-taking and task-management applications. This application helps executives, entrepreneurs, and creative people capture and arrange their ideas.
4. Zenkit
Zenkit is better than various other applications that deal with project management solutions. It is designed for all sizes of businesses. It offers many features such as calendar management, task management, file sharing, and project search functionalities within a suite.
5. Any.do
Any.do is used to-do list for you and your team. It is used for project management and can manage your teams related to marketing, design, HR, remote work, sales, finance, and dev teams.
6. Google Keep
Google keep got famous when people started saving the URLs for later reading or bookmarking in an ordered manner. Now Google Keep can be used to take notes and you can also use Google web-based services such as Google Docs, Google Sheets, Google Slides, Google Drawings, Google Forms, and Google Sites.
7. Microsoft To Do
If you are looking for multiple platforms to manage your lists then look no further as Microsoft is available for Android, PC, and iOS. Easily manage lists to organize your work, groceries, travel, shopping, and movies to watch – hope you get the idea.
8. Remember the Milk
Remember milk is one of the most creative names in our productivity apps list. They are a San Francisco-based company and one of the most download apps. 6 million people are using this app to stay organized and to be more productive.
9. Asana, Inc.
Asana service is a web and mobile "work management" platform designed to help teams organize, track, and manage their work.
10. Trello
Trello is the visual tool that empowers your team to manage any type of project, workflow, or task tracking. You can create unlimited personal boards, cards, lists, and up to 10 team boards.
Recommended: