Hi there everyone! We hope that you guys are having a great time reading our blogs and that you are very excited to check out the free iPhone 14 Pro mock-up PSD file that we are going to be sharing with you all today to help you create and share stunning designs with your clients, etc. But before we share everything that you guys need to know in order to work on accessories for the iPhone 14 Pro or to share your app ideas and more, we would like to take a moment to thank you all for the love and support that you always send our way and for making sure your near and dear ones are also reading our blogs and making the most of them too.
If you guys are our regular readers, then you would know how we love to keep things simple, easy and fun and to help you all design nothing but the best of everything, we make sure that we provide you with free yet highly editable mock-up PSD files so that you can make changes to them easily, create designs of your own and then present your interesting and unique ideas in a manner that no one can say no to you. Ever since iPhone 14 Pro was launched in the market, the designers and developers have been doing loads of stuff almost daily to cater to the needs and demands of their customers and clients and keeping that in mind, we needed to share our free iPhone 14 Pro mock-up PSD file with you guys so that you can showcase your designs and then some more brilliantly.
We would love to introduce you guys to our free iPhone 14 Pro mock-up PSD file now! Okay so, the mock-up PSD file provides a user-friendly interface which will allow you to customize the mock-up as per your requirements. With just a few clicks, you will be able to change the background, adjust the lighting and shadows, and even add your own designs to the iPhone screen as well. The flexible editing will allow you all to enjoy endless possibilities so that you can make sure that your final mock-up presentation looks super professional.
You will also notice that our free iPhone 14 Pro mock-up PSD file also offers a high level of detail as we create all our mock-up PSD files with attention to detail so that they represent the design elements of the product accurately and realistically. Another great thing about our free iPhone mock-up PSD is that it is versatile as it provides multiple angles and perspectives of the iPhone 14 Pro; allowing you to present your creative ideas from different viewpoints too.
Now, if you are someone who has still not checked out the iPhone 14 Pro in detail, then allow us to share the most interesting specs. of the smartphone in order to help you guys understand how you can think of amazing ideas for the apps, mobile covers, back cases, skins and more as per your business and how you would want to expand it by catering to the needs and demands of your customers. Make sure that you guys read the blog till the very end in order to make informed decisions that you will forever be proud of.
So, iPhone 14 Pro is Pro. Beyond as per the official website of Apple meaning that it offers more than you could have possibly imagined. For example; you have 4 finishes to choose from; Space Black, Silver, Gold and Deep Purple. Then you get to experience Dynamic Island (this allows you to keep doing what you are doing while also getting to something else at the same time!) while the A16 and nearly 16 billion transistors make sure that the speed and performance don't get impacted by anything. The Always-On display keeps you in touch with all that's happening around you and the camera system lets you fulfil your photography and videography needs without you having to purchase a professional camera. And who doesn't want to work on an idea that can enhance the user experience by making the most of our free iPhone 14 Pro mock-up PSD file, hmm? 😉
That is all for today, you guys! We hope that you enjoyed reading the blog and that you will also share your feedback with us in the comments section and while you are at it, we would like you all to also share the blogs with your graphic designer friends, the friends who develop apps and more and also with your favorite colleagues as well so that they can make the most of our free iPhone 14 Pro mock-up PSD file for their personal and commercial projects. We would also want to say that do send in your special requests as well so that we can be back super soon with your requested content and more – until then, keep creating magical designs for yourself and for the businesses that you are associated with.
Free iPhone 14 Pro Mockup PSD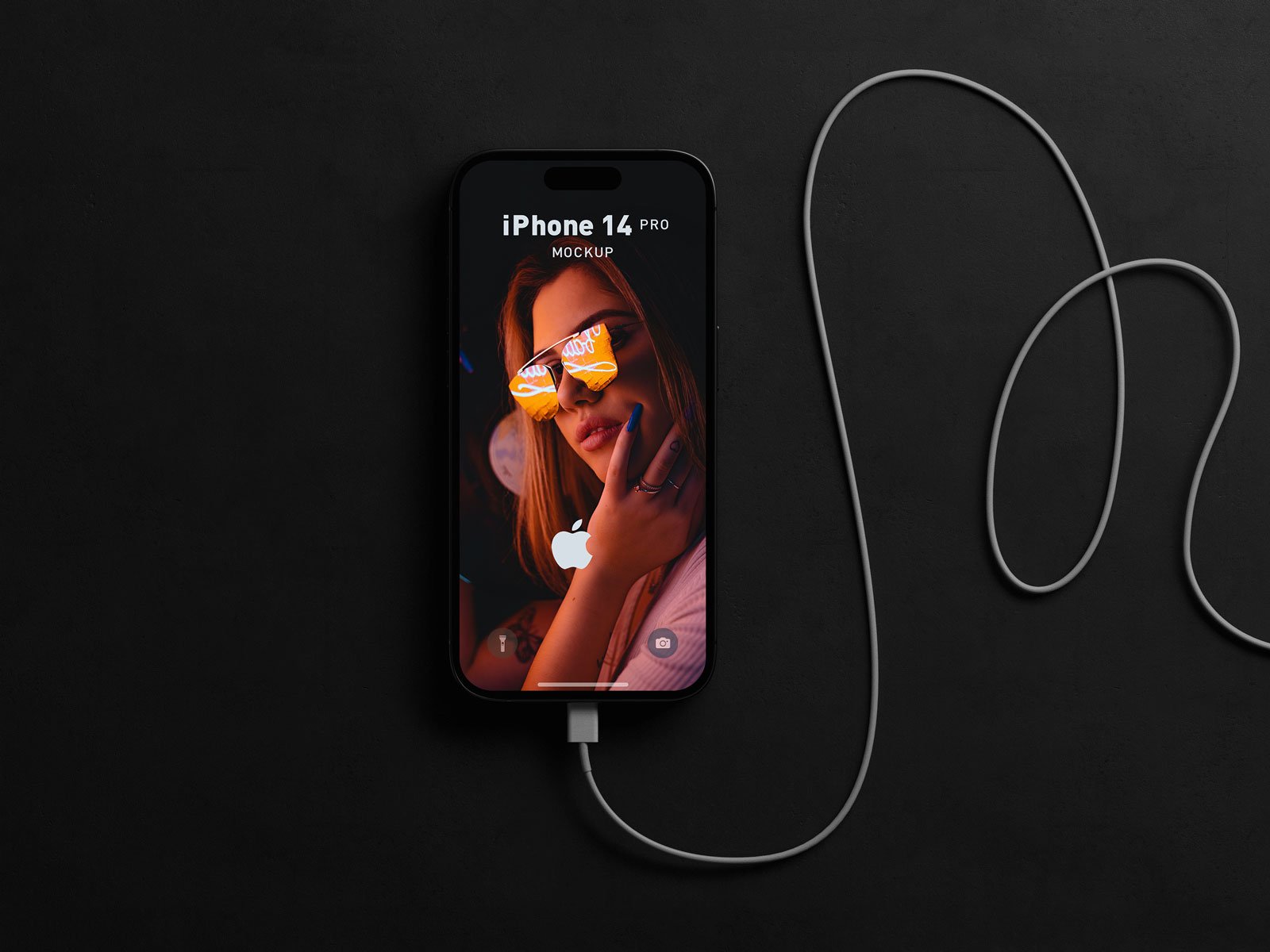 Available Format: Layered PSD with smart object insertion
License: Free for personal & commercial use
RAR File Includes: Free Apple iPhone 14 Pro
Mockup PSD Resolution: 3000 x 2250 px
Note:
1. Free iPhone 14 Pro Mockup PSD set is allowed for sharing online (A Must Linkback to this page)
2. Designbolts signature is placed as first layer kindly hide and use the mockup
3. Say thanks if you like or share/tweet with your friends
Download iPhone 14 Pro Mockup
Recommended: