Hi there everyone! We hope that you guys enjoyed reading our previous blogs and that you are very excited to check out what we are going to be sharing with you all today. As you guys have already familiarized yourselves with the title of our today's blog, we would like to get to it right away but before doing that, allow us to share a brief moment to thank you all for the love and support that you send our way and for always making sure that your friends, family members and colleagues, etc. are also reading our blogs and making the most of them too. And we hope to see more of that happening in the future as well.
If you guys are one of our regular readers, then you must have read our blogs that featured entrance / direction signs but if you are new here, then first of all, we would like to welcome you guys and we would also like to let you guys know that you are in for a treat as we not only try to keep things easy but we try our best to make sure that you get all the knowledge and information that you will require to carry out your creative thought process and take your design projects to another level as well. We want you all to also know that we keep our mock-up PSD files free yet highly editable so that you don't have to worry about a thing when you are working on your designs – especially the money that you might have to pay for paid mock-up PSD files.
Anyways, when we talk about entrance / direction signs, we want you all to know that by developing one of such signs that will help the masses or your target audiences get to a place or two, you won't just be able to make the whole process super easy for anyone and everyone who will happen to use the direction signs, etc. to move from one place to another, but you will also get to engage your workforce into doing other important jobs as well – which also means that you will be able to increase your productivity and will get to achieve your personal and professional goals as well.
Although, there are many ways to create designs for entrance / direction signs, there are a couple of things that must be followed in order to make the most effective signs of all time (otherwise, what's the point, you know?!). Allow us to share a few easy to follow design tips and tricks that will let you make the most effective entrance / direction signs for yourself as well as for the clients that you are working with. Make sure that you guys read the blog till the end in order to make informed decisions in the future.
Recommended: 50+ Vintage Hotel Signage Ideas
Okay so, first things first; to make sure that your entrance / direction signs are super effective and truly help the people who will have to use them to get to a place, you have to abide by the rule of keeping the directional signage clear and concise which means that your signs must provide the required information instantly. Now, how can you do that? Well, you need to pick easy-to-read fonts that are not fancy, keep the content bold and while you are at it, use high-contrast colors so that the copy of your signs stands out and makes it easier for the people to quickly go through it and make an informed decision while they are on the go. Know that your direction signs do not have to be mysterious or have dramatic content in them otherwise, it will become super difficult for the audiences / general public to know and understand how to get from one spot to another.
In addition, you also need to make sure that your direction signs have arrows in the design to quite literally direct your audience to get to a certain point without getting lost. Lastly, ensure that the placement of your entrance / directional signs is well-thought that is the signs are highly visible.
Recommended: 60+ Best Free Signage Mockups
That is all for today, guys! We hope that you not only had a nice time reading the blog today but that you will also share it with your graphic designer friends, favorite colleagues and students, etc. as well so that they can also make their own designs of entrance/direction signs using our free mock-up PSD file. We would also like you all to share your feedback in the comments section as well and while you guys are at it, don't forget to send in your special requests too so that we can work on them and be back here super soon with your requested content and more.
Free Entrance / Direction Sign Mockup PSD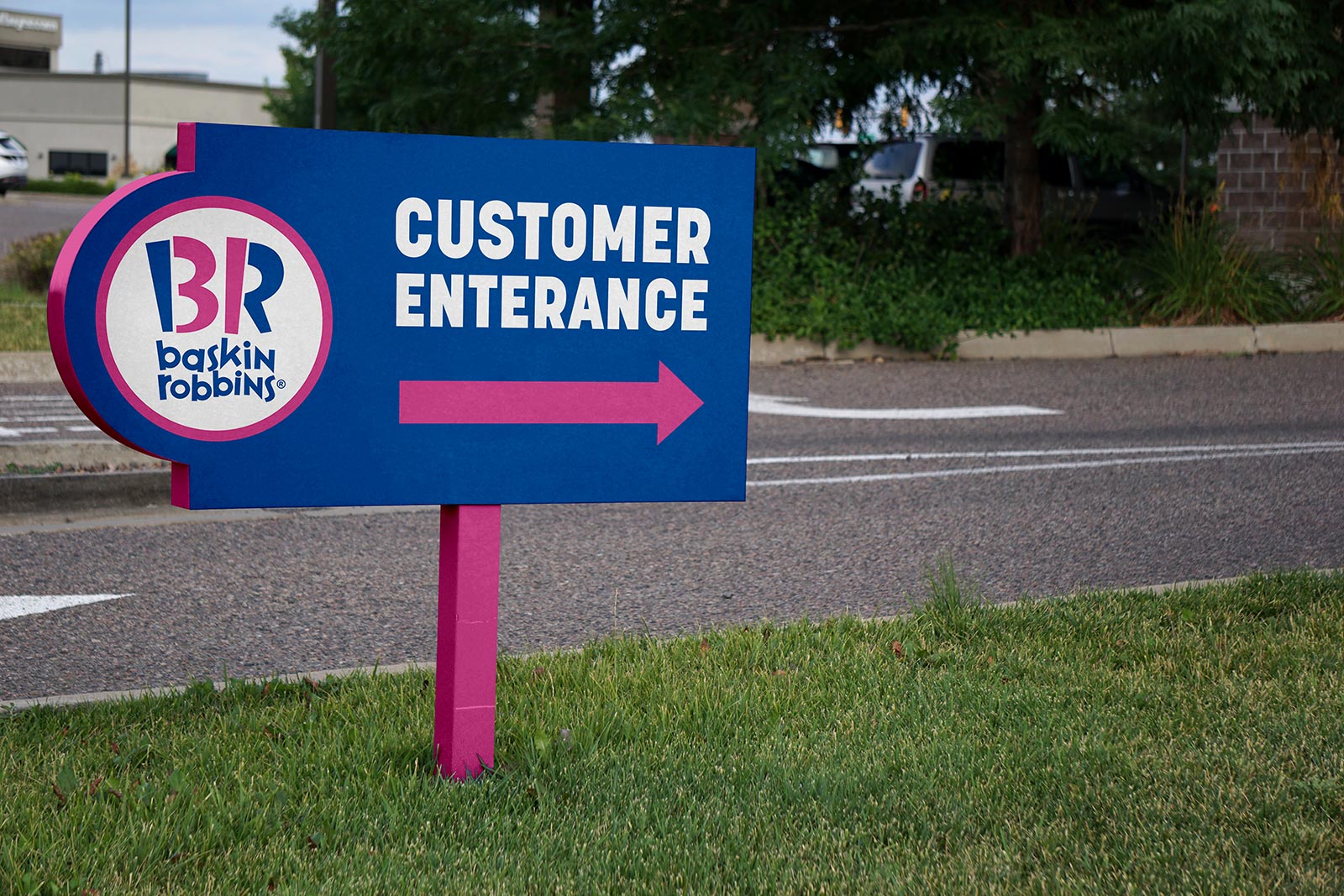 Available Format: Layered PSD with smart object insertion
License: Free for personal presentational use only
RAR File Includes: Direction Sign Mockup PSD
Note:
1. PSD Direction Sign Mockup is allowed for sharing online (A Must Linkback to this page)
2. Layers are hidden to decrease the size of file kindly unhide and place your design on red colored layer.
3. Say thanks if you like or share/tweet with your friends.
Download Direction Sign Mockup
Recommended: