Free Avengers HULK T-Shirt Design PSD (I Am Always Angry) | Weekly Gift
In today's post I am offering you a weekly gift of free avengers Hulk T-Shirt design. A ridge of craze is observed in the lovers of the movie "Marvel's The Avengers". The superhero Hulk with his strong, toughen and magnetic body lured millions towards him. In the movie, he prevented the biosphere from anarchy and his tremendous & superfluous fight against Loki made us wonder struck. His claim "That's my secret I'm Always Angry" poped in my mind and therefore I designed a free Hulk T-Shirt Design PSD for myself. So why not to share it with all the Hulk lovers as a weekly gift. Rush and get it.
For more exciting & fun-packed stuff don't forget to subscribe us.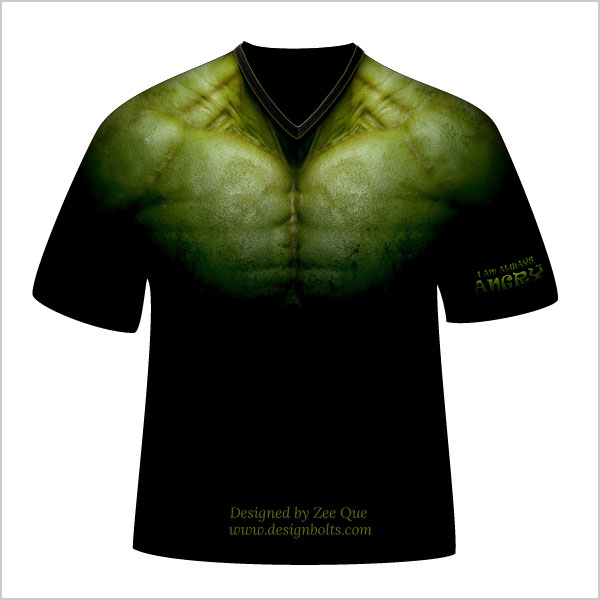 Hulk T-Shirt is Designed by Zee Que | Designbolts.com
 Download T-shirt Template 
Receive interesting articles & freebies right in your inbox
Make sure you confirm your email address through the link we just emailed you