It's always likable to go for crazy and weird things. Everyone likes being normal but what is more conspicuous is being awesome and unique in your own way by doing something really lunatic. Hipsters are those fun packed people who are liberal enough to try out new things. Being educated, as free as bees, open-minded, witty and intelligent are quite prominent traits of "Hipsterism".
Today I have put together free Vector Hipster stock that contains cool moustache styles, beard styles, Charlie Chaplin hat, vector lips, masquerade mask, vector bow, smoking pipe & Hipster / RayBan glasses. If you use this hipster stock in typography it would make the designs look more eloquent & expressive. You can get these Hipster stock printed on mugs and it will hallucinate someone watching you appear as if you are having your own hairy mustache. You can print them on your t-shirts or make a tattoo as well.
Either you are going to have a masquerade party (impersonating yourself behind eye masquerade masks) or for a funky youthful party, these hipster beards, hipster Charlie hat and hipster Ray Ban glasses would make a contagious and transmittable look. Boo!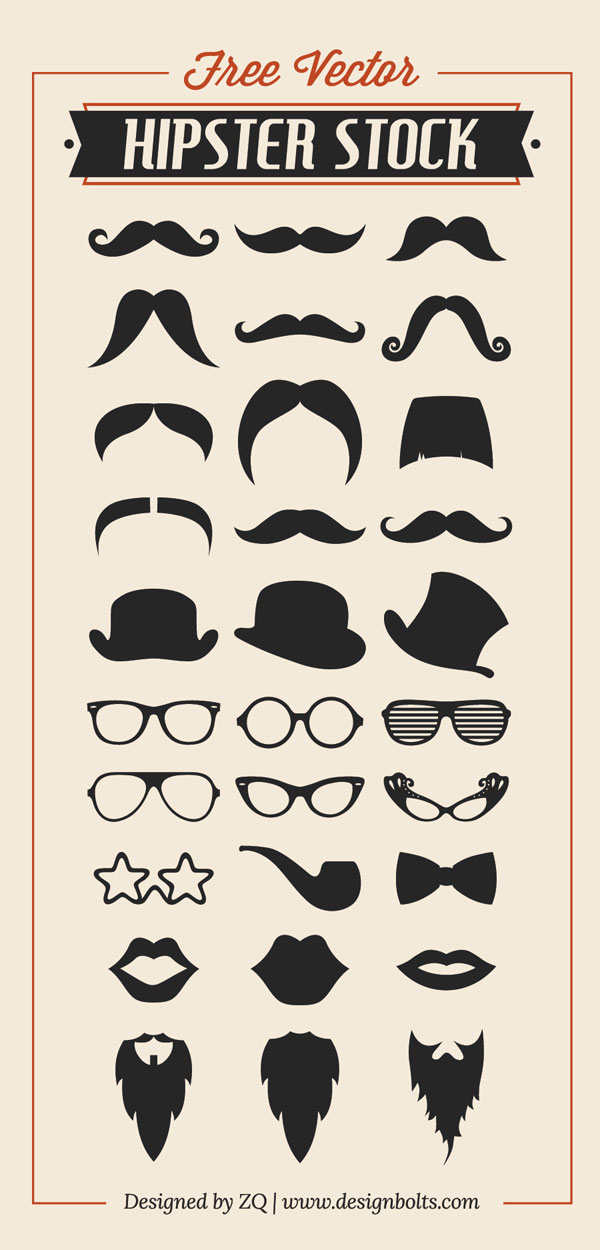 File Format: Adobe Illustrator CS3 (.ai, eps), Coreldraw X4 (.cdr)
Licence: CC Attribution-Noncommercial-No Derivate 3.0 (Link Back to this post)
Free Hipster Stock 
For Commercial Usage:

More 15 Amazing Free Vectors Download: