From beverages to the eatables, all branding and packaging involves the services of graphic designers, from suggesting a good design, to the implementation everything goes smooth and brisk from the hands of a designer. He knows how to differentiate between the packaging of an eatable and the branding of any other household goodie.
Since eatables are connected to taste buds and aesthetics, any design of an eatable should be tantalizing, refreshing, mouthwatering and scrumptious. Because the more appetizing it looks, the better it will generate a good sale. People do notice the wrappers of the candies and sweets before purchasing them. Especially kids like the colorful and fancy wrappers of eatables that encourage them to grab the packet all at once without any second thoughts.
However the quality of the product too reflects from its design and packaging. People who invest little on the marketing and sales get zero benefits because nobody likes an underrated thing. They will buy what they see so often on the billboards and in advertisements. Here I have designed free sweet toffee / candy wrapper mock-up PSD & design template for the designers who can use this mockup while making a presentation to the client that how his desire candy will look in actual form.
This is a very charming and feasible idea to present before the client, it shows your professionalism, and it also displays how well you have created the idea and how beautiful it looks in the real form. Stay hooked to us and we will keep bringing more interesting and helpful posts for you all. We are here to cater our beloved visitors who have developed their utmost faith in us. Cheers to the good will. All the learners and beginners can also look at this post of toffee mock-up design to know that how a candy wrapper PSD can be built for the client.
Subscribe us so you don't miss out on our daily posts. There you go!
Free Sweet Toffee / Candy Wrapper Mock-up PSD & Design Template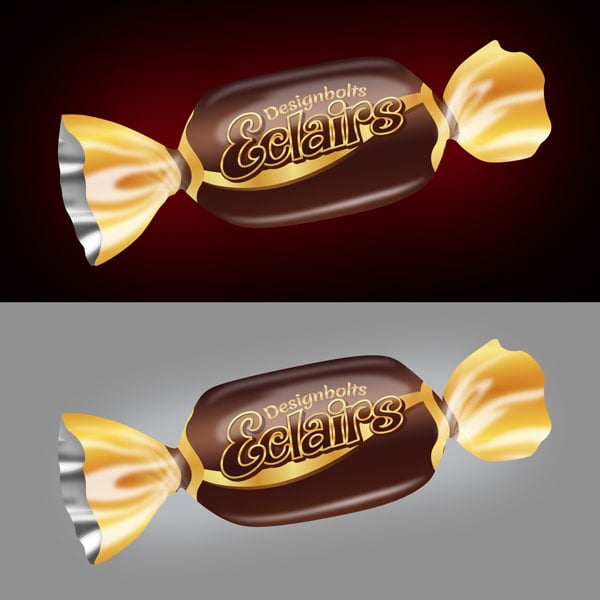 Available Format: Layered PSD with smart object insertion
License: Free for personal presentational use only
Zip File Includes: Candy Wrapper Mockup PSD
Note:
1. PSD Mockup is allowed for sharing online (A Must Linkback to this page)
2. Layers are hidden to decrease the size of file kindly unhide and place your design on red colored layer.
3. Say thanks if you like or share/tweet with your friends
Candy Wrapper Mockup PSD
More High Quality Free Mockup PSD Files