Hi there guys! We have been working on the new topics for our blog and the creative solutions you guys would be needing. It feels great to mention that our pro-activeness is not only going to help you in producing great work but it will also guide you throughout the process. In our today's blog, we will share tips on creating hotel logos. And in addition to that, we would like you all to know that we have also created a hotel building logo mockup PSD for you. It's free which means that you can download mockup and place your own logo and showcase in a building for presentation.
If you are working on restaurant and hotel logo project then allow us to share the tips with you for designing effective hotel logos:
First things first, get to know and understand the concept behind the hotel. Their accommodation facility, meals and everything else for that matter must be taken under consideration so that you can work on the logo.
Once the theme and ideation is finalized, sit with your Creative Team to finalize the fonts – for both the logo and the tagline if there is any.
Since the logo of a hotel is placed at a visible height, always ensure that your logo is readable enough even from a distance. This also means that you should go for straight fonts instead of typography.
So now that you have figured out which fonts to use and how, now is the time to decide how to make your logo recognizable. Is there anything unique about it? Do you think you can beautify it with some design elements? If yes, then have it done to see how it will look. (That's why we are sharing the mock-up PSD with you which will allow you to work on the logo(s) as per the requirements of your projects.
Also make sure that the logo is relevant to the time you are designing it in.
We are sure these tips will prove to be really helpful for you. So, get your hands on the free hotel logo mock-up PSD file right now and start working on your new task.
Free Hotel Building Logo Mockup PSD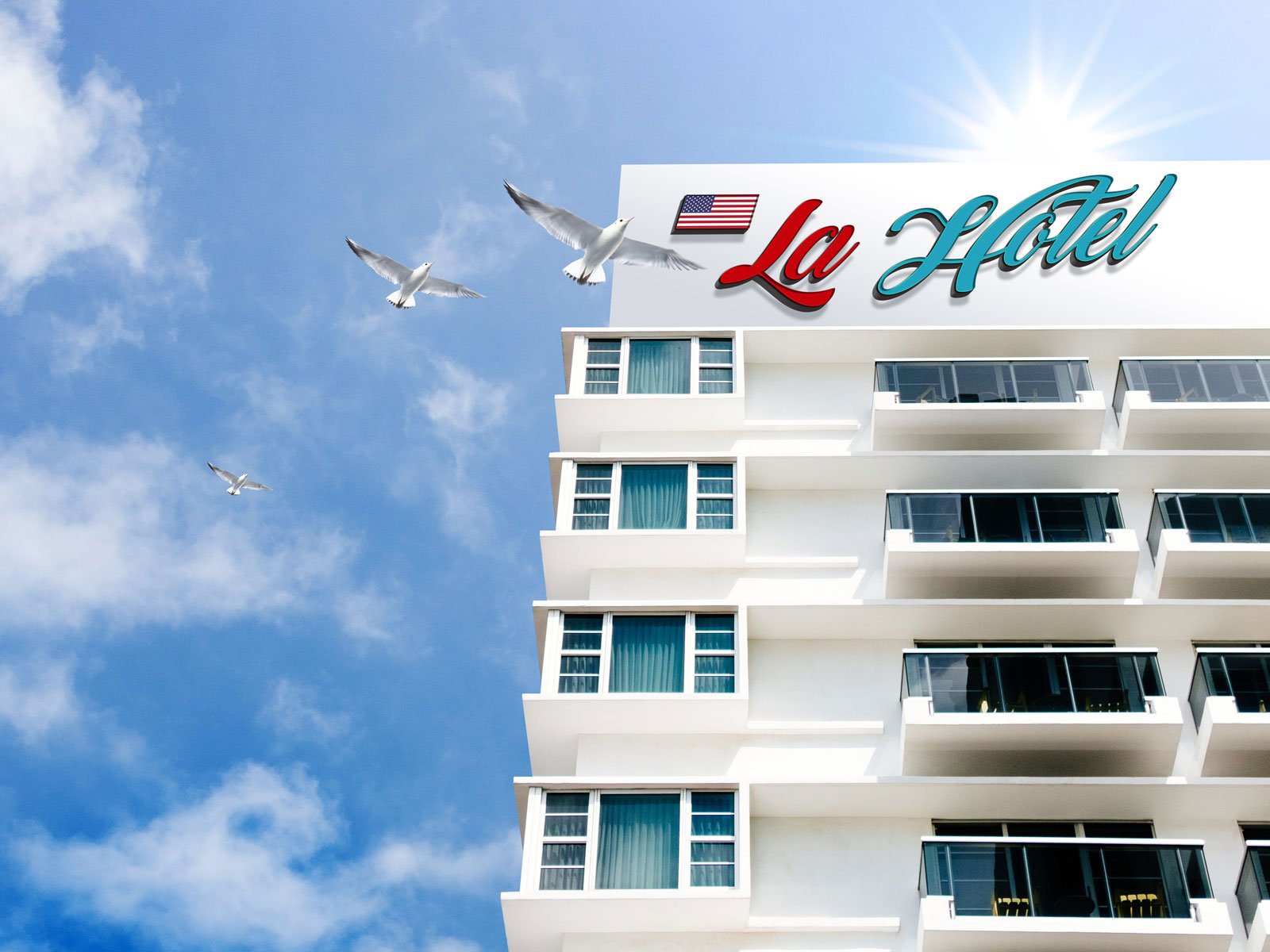 Available Format: Photoshop PSD
License: Free for personal and commercial usage
File Format: WinRAR
Mockup Resolution: 4000 x 3000 px
Note:
1. Free Logo Mockup is allowed to share online (A Must Linkback to this page)
2. Say thanks if you like or share/tweet with your friends. That means a lot to me.
3. And don't forget to follow or subscribe to receive more high quality premium freebies & awesome articles only.
Download Building Logo Mockup
More High Quality Free Mockup PSD Files