Hello there everybody! We hope that you guys are keeping safe and that our content ideas and free mock-up PSD files are helping you work on your personal and commercial design projects as well. Earlier this week, when we were going through our comments section, we were so happy to read your feedback and interesting suggestions and we would love to hear from you in the future as well. As far as our today's blog is concerned, we have worked on this super cool t-shirt mock-up PSD file, and we can bet that you are going to love it so, let us get started!
As you know that it is suddenly so hot almost everywhere and it is not always possible to sit inside an air conditioned room. To make things work without having to spend loads of money is to wear such clothes that can help you stay cool during the day. T-shirts happen to be everyone's favorite and go to clothing item during summers and for all the right reasons as well because they are not too expensive, they keep you cool, they are breezy and they can literally complement any style that you own these days.
Keeping in mind the increased demand of t-shirts during the summer season, almost every business comes up with new and stunning designs that can attract their existing and potential customers and we thought that we should also play our part in making this thing easier for you. You must have gotten your hands on our regular mock-up PSD files that display t-shirts (both plain and simple) however, for this very mock-up, we decided to give it a unique touch – hence the folded t-shirts.
Now, we know that how important it is to make a lasting (good) impression on the concerned team members especially if they are to approve budgets for a particular design or article. And for that it very important to ensure that you present the designs in such a way that they not only look good and make sense, but they should be so attractive that no one can say no to them. That must be your top priority when it comes to showcasing your designs and creative thought processes.
Recommended: 50+ Best T-Shirt Mockups
Also, of course there are hundreds of designs that are available in the market and thousands of vendors and sellers that are running their t-shirt business, but for you to stand out and be unforgettable, the main goal must be to stand apart from the crowd. Create things and designs that the masses want. Sure, you can incorporate your genuine ideas into the design process as well but you need to ensure that you are also fulfilling the needs of the customers because if you won't do that, they will go to other brands that do, you know.
With a unique style of placing the t-shirts, you will also be able to show how the design will look in real life in a different angle and that is literally one of our favorite things about creating mock-up presentations that we get to show interesting sides of one design in so many ways and angles that the person / judge / client has to appreciate the efforts. Know that we know how busy a graphic designer's work schedule is but always remember that your mock-up designs can not only save you thousands of bucks in fact, you also get to shave your time as well if in case there are multiple changes that you are supposed to make.
A mock-up design allows the designer and visualizer to go through their designs again and again and make changes in them if required that can easily be done right on their screens and of course, once the ideas are locked and the designs are good to go, you can share them with your third party vendors and they will make the t-shirts for you however you would like to make them. So, never skip making mock-up presentations. If you feel that they seem like too much work, you can literally make 2 to 3 designs only. They are not too much, you won't have to create tens of mock-up designs either and you will be able to demonstrate everything quite easily as well.
Allow us to share how you can make awesome t-shirt designs for yourself or for your clients. Keep in mind that relevancy is the key here so you must make designs that the masses want to wear. Check out what your targeted audience is doing, what people of their age groups are watching and who their favorite singers these days are. Are there any hit games that they are playing or anime character that they love? All these things will help you identify their interests and then you will be able to work on the required designs like a pro.
That's all for today! We hope that our blog and free folded t-shirt mock-up PSD file will help you create magical designs in times to come.
Free Folded T-Shirt Mockup PSD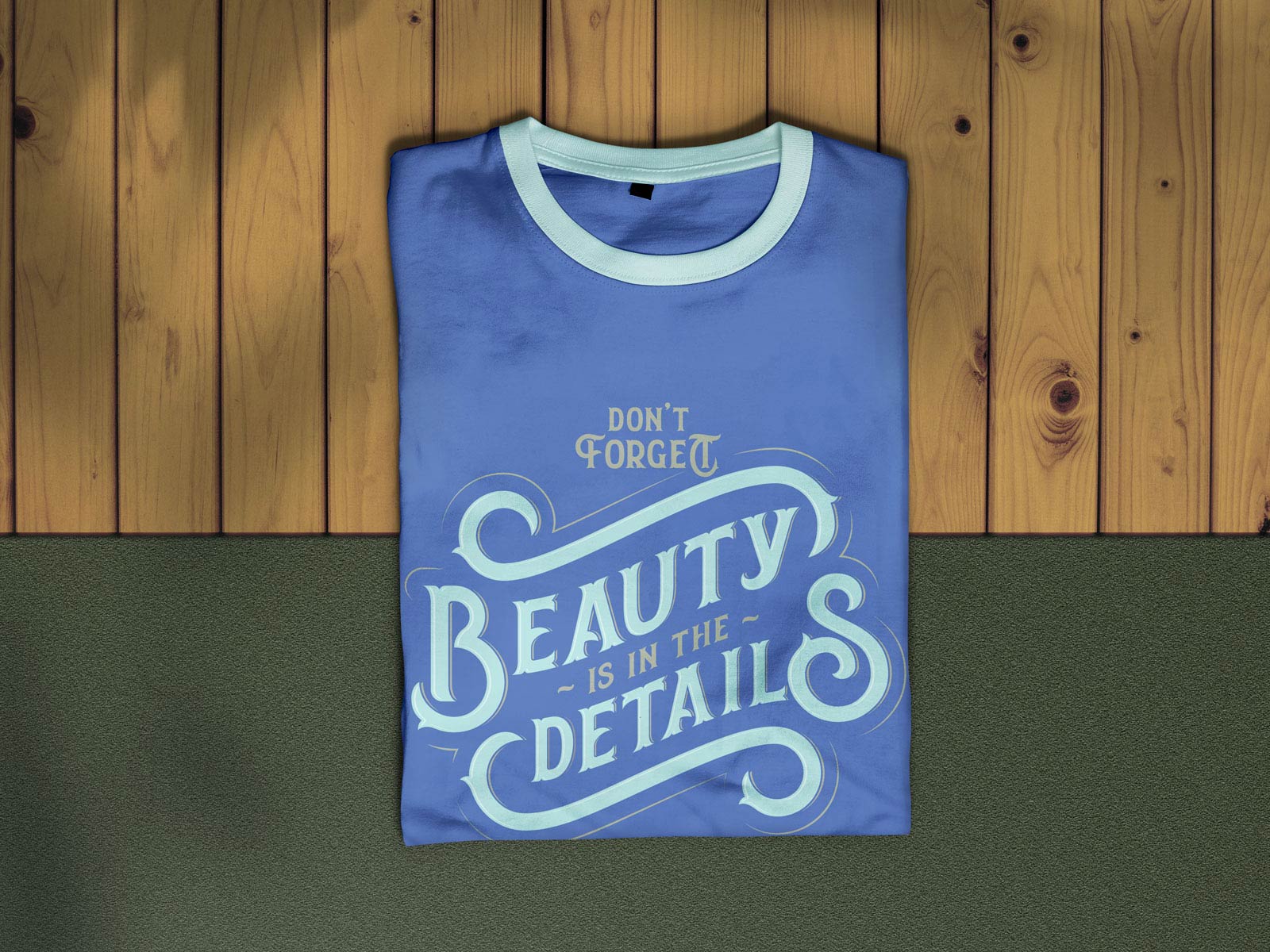 Available Format: Layered PSD with smart object insertion
License: Free for personal and commercial usage
RAR File Includes: Free Folded T-Shirt Mockup PSD
Mock-up Resolution: 3000 x 2250 px

Note:
1. Free Folded T-Shirt  Mockup PSD is allowed to share online (A Must Linkback to designbolts.com)
2. Say thanks if you like or share/tweet with your friends. That means a lot to me.
3. And don't forget to subscribe to receive for more high-quality premium freebies & awesome articles only.
Download Folded T-Shirt Mockup
Recommended: