Hi there, hello there guys! We hope that you all are keeping safe and are also enjoying our content as well as our free mock-up PSD files and design templates. Your feedback and interesting suggestions encourage us to keep creating what we love to create so, always keep that positivity coming our way. In our today's blog, we will share a free hoodie mock-up PSD file that can help you create super cool designs for your own brand or for the ones that you are working with, so let us get started!
Many a time, we have seen our friends and acquaintances worrying about how their design processes did not go the way they had imagined. Some of them say that their clients are not cooperative while another bunch says that they were not able to defend their thought processes and creative designs. We also know for a fact that many people do not like making mock-up presentations and even participating in a review meeting is something that they dread. Do you know why that happens? And despite being in the industry for so many years, it keeps on happening? Allow us to share the insights and tips & tricks to score the approvals in the initial stages!
Mock-ups are created in order to make sure that whatever you share with the clients or with the decision-makers is perfect and even if it is not, you can make changes to it right there on your screens without having to worry about your time or money being wasted. We also encourage everyone who reads the blogs and the ones in real-life as well that if you want to succeed in life as a graphic designer/visualizer, you will have to spend your time making mock-ups and detailed presentations so that you can share them with your team leads, clients and customers too.
Know that all the mock-up PSD files that we share here are free to download and super easy to edit and we have taken that route because we want you guys to stress less on the design part and more on the creativity. Even with our free hoodie mock-up PSD file, you will be able to create anything and everything that you would want to create but the main challenge would be to sell it – and to sell it right. We have kept our free hoodie mock-up PSD file plain and simple so that you can incorporate your ideas into it that can attract your existing and potential audiences.
Recommended: 50+ Best T-Shirt Mockups
In addition to that, you can pitch your business ideas to your prospective clients as well for a cool dress code for their workplace too or you can design the hoodies for your friends and family members as well and share those pretty little gifts on their birthdays, convocations, new jobs and more. Here is an easy-to-follow idea that you can become friends with and we can bet that you will thank us later for that: before you get the stuff manufactures, printed, or designed, share the mock-ups with the people whose decisions matter and only then proceed. This practice will save your efforts, your time as well as your money.
To create a mock-up presentation, you do not have to go fancy or big – just be yourself when it comes to creativity, and does not stop there. Give yourself a goal that is humanly possible to achieve and create designs. Then pick the best ones and put them into your presentation. The same goes for your Instagram / Facebook shop as well as for your website. All you have to do is to share the mock-up designs, gather the data of likes and dislikes, discard the ones that you and your audience would not want to see as a real product, and have the final ones printed. Sounds like a win-win situation, yeah?
For today's free hoodie mock-up PSD file, we wanted to do something different so we went with the human element as it looks more engaging and it will bring life to the designs as well. You can do your research to see what is trending these days and what is cool for your target market so that you can make exactly what they would love to wear, you know!
That is all for today! We are hopeful that this will be one of your favorite blogs of the week and that you will make interesting fun stuff for yourself and for the ones you love and care for. If you want us to share more clothing mockup PSD with you, let us know in the comments and we will make them for you guys. But while we do that, you need to get your hands on our mock-up PSD today so, what are you waiting for? Get to work, you guys! ?
Free Female Hoodie Mockup PSD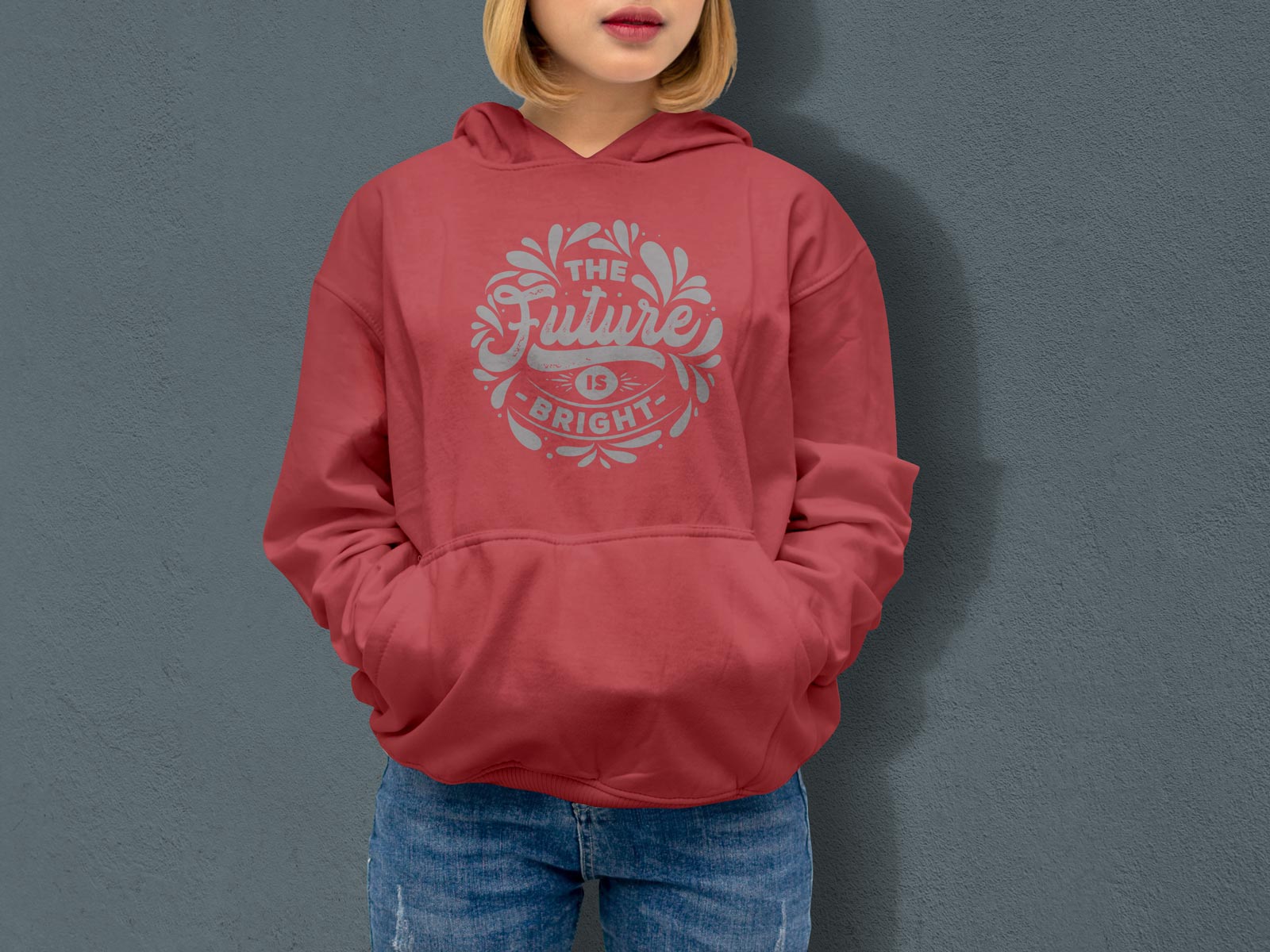 Available Format: Layered PSD with smart object insertion
License: Free for personal and commercial usage
Zip File Includes: Free Hoodie Mockup PSD
Mock-up Resolution: 3000 x 2250 px

Note:
1. Free Hoodie Mockup PSD is allowed to share online (A Must Linkback to designbolts.com)
2. Say thanks if you like or share/tweet with your friends. That means a lot to me.
3. And don't forget to subscribe to receive for more high-quality premium freebies & awesome articles only.
Download Hoodie Mockup
Recommended: