Hello there everyone! We hope that you enjoyed reading our previous blogs and that you cannot wait to check out what we are about to share with you guys today and we are super excited to do that too. But before doing that, we would like to take a moment to thank you all for the constant support and love that you shower us with and for always ensuring that your near and dear ones are also making the most of our blogs as well. We would love to see more of that happening in the future too.
As you guys know that we keep all our mock-up PSD files free but make sure that they are highly editable so that you don't have to worry about anything when you sit down and actually start making the designs. We do that because we want you guys to only spend your time, energy and efforts on things that matter when it comes to creating designs and executing them too such as; your creative brainstorming sessions with your team members or with your clients, the research that you will carry out in order to know what your competitors are doing and what your target audiences expect from a new business.
Because let's get honest; there are hundreds and thousands of businesses that are already running in the market and each one of them is on a mission to stay ahead in the game and to make your target audiences turn into your customers and then become your loyal advocates eventually, you have to offer something that is not just more affordable, but it is different and unique in its true sense – otherwise the people already have their prefered businesses from which they get the products and avail the services that are provided.
Now, there are chances that you already know this but we are going to say it anyway that creating posters is far more fun than creating any other promotional material and since that's more fun, it should also be more effective too, right? Well, those of you guys who know that posters have always been more effective than literally any other out of home advertising material, would also know their way around creating stunning poster designs that have always worked for them for their events like launches, dinners, concerts and other gigs or when they are made to accessorize a room, lounge, etc. as well even then they stand out in a way that the visitors can't resist but to praise the people who have put up the posters. That's the power of a well designed poster and you will know it once you start designing it after making sure that you have enough information to create one.
Also, before we move forward, we would also like to mention here that you need to be as experimental as you can be and you will see the results that you wished to receive. For promotional posters for businesses, you need to gather as much information as you can and then create a quirky copy for it. Your next step should be to incorporate effective design elements that are also relevant to your business and then use them to convey your messages. As far as the decorative posters are concerned, your first and foremost responsibility is to make sure that you do not end up using someone else's paintings to create your posters and if you do, don't forget to give the artist the due credit so that whoever comes across your designed posters knows who the artist is and who is the person who incorporated the original design into making a poster out of it.
Lastly, if your poster designs happen to have any copy in them, it would be a good idea to make sure that you proofread them multiple times before you get them printed by your third-party vendors.
That is all for today, you guys! We not only hope that you had a fun time reading our blog today but that you will also take out some time to share your feedback with us as well. And while you are at it, don't forget to share your special requests with us too in the comments section so that we can start working on them and get back here with your requested content and more super soon.
Oh, and feel free to share the blog with your graphic designer friends, family members who run their own businesses as well as with your students, acquaintances and colleagues too so that they can also get their hands on our free poster on white wall mock-up PSD file and start creating stunning designs for themselves and for the clients that they are working with.
Free Poster on White Wall Mockup PSD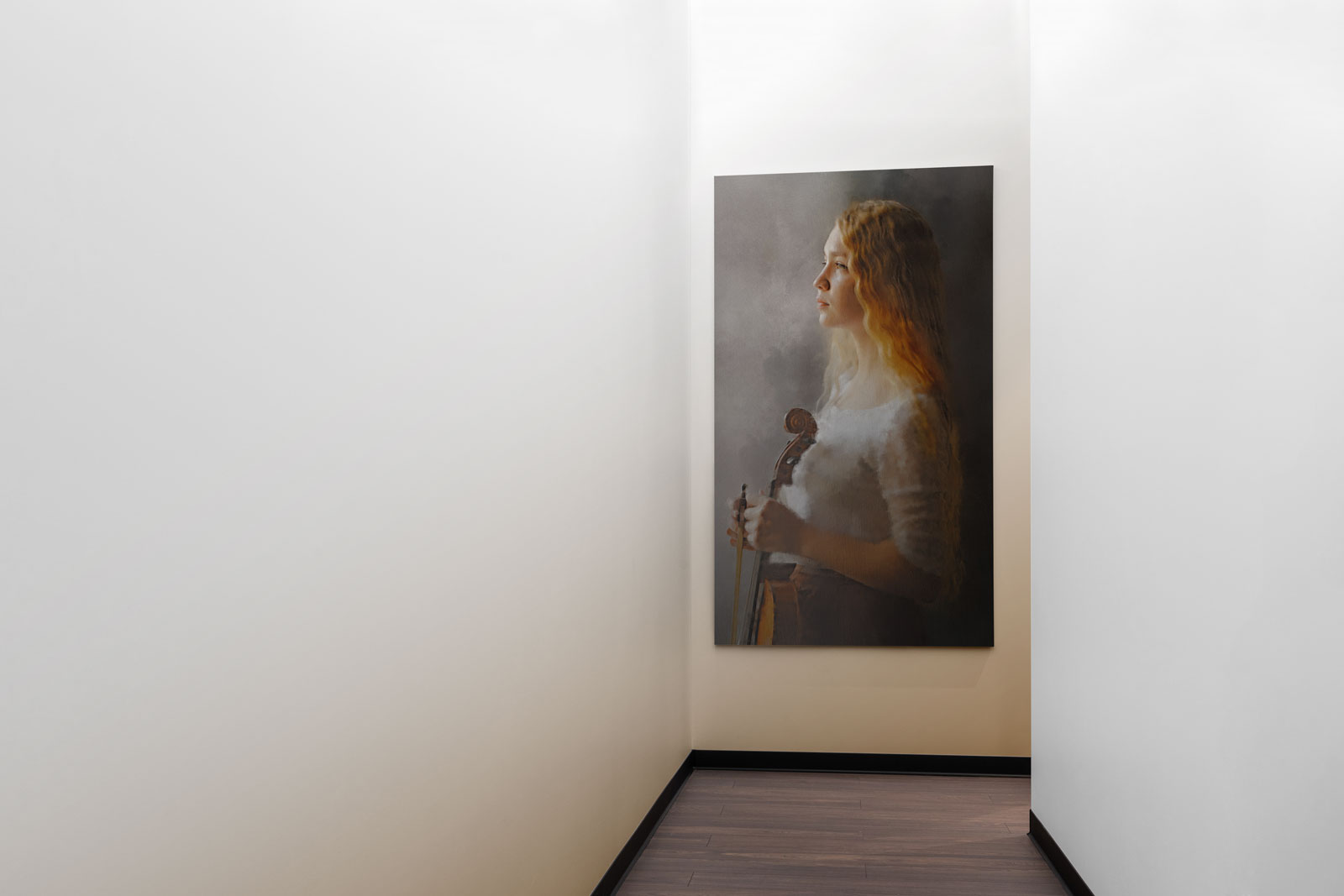 Available Format: Photoshop PSD
License: Free for personal and commercial usage
File Format: WinRAR
Mock-up Resolution: 4500 x 3000 px
Note:
1. Free Poster Mockup is allowed to share online (A Must Linkback to this page)
2. Say thanks if you like or share/tweet with your friends. That means a lot to me.
3. And don't forget to follow or subscribe to receive more high quality premium freebies & awesome articles only.
Download Poster Mockup
Recommended: