Hi, there everyone! We are back with yet another super useful and interesting blog of ours and we can bet that you all are going to love reading it as much as we did when we were working on it especially if you happen to own a restaurant or work with one in a capacity where you can share your creative ideas, etc. And we can't wait to share everything that you guys need to know in order to make informed decisions but before we do that, we would like to take a moment to thank you all for the love and support that you send our way and for always making sure that your friends, family and colleagues are also reading our blogs and making the most of them too. We hope to see more of that happening in the future as well.
As you guys have read the title of our today's blog, we would first like to talk about what a check presenter is for those of you who are not familiar with the item. Okay so, a check presenter is often referred to as a bill presenter or check holder and is a common item used in restaurants to present the bill or check to customers at the end of their meal. Its primary purpose is to hold the bill securely and present it to the customers in a neat and organized manner.
Recommended: 20+ Beautiful Restaurant, Cafe and Food Menu Designs for Inspiration
In this part of our blog, we are going to be sharing some of the key points about check presenters for restaurants to help you understand why they are important. Make sure to read them all:
DESIGN: Check presenters are typically made from durable materials such as leather, vinyl or wood. They are designed to be sturdy and able to withstand daily use in a busy restaurant environment.
SIZE: Check presenters are usually designed to hold the bill and any additional items like cash, credit cards or receipts for that matter. They come in different sizes, but they are generally compact enough to fit comfortably on the table without taking up too much space.
CUSTOMIZATION: Many restaurants choose to customize their check presenters with their logo, name or branding to create a more personalized and professional look.
PRACTICALITY: Check presenters often have pockets, slots or clips inside to secure the bill, credit cards and any change or cash tips. This helps keep everything organized and minimizes the risk of items being misplaced.
DURABILITY: Since check presenters are meant to endure frequent use, they are built to last and withstand wear and tear. High-quality materials ensure they remain in good condition for an extended period.
PRESENTATION: A check presenter adds a touch of elegance to the dining experience. It is a simple yet effective way for restaurants to present the bill professionally which also subtly signals that the meal is coming to an end.
FUNCTIONALITY: Some check presenters may have additional features like a pen holder or a place to put promotional materials or customer feedback forms.
COST: The cost of check presenters can vary depending on the materials used, customization options and the supplier. You can find options that fit your budget by going through our carefully created collection of the 20 best check presenters for restaurants in bulk while still maintaining a professional appearance.
Also, guys, buying check presenters in bulk online can be a cost-effective and convenient way to acquire these items for your restaurant. However, before making a purchase, there are several tips you should keep in mind to ensure you get the best value and quality for your money. Firstly, check the product descriptions and specifications for the materials used in the check presenters. Look for options made from durable materials like leather, vinyl or high-quality wood.
Next, consider the dimensions and design of the check presenters. Ensure they are large enough to hold the bill, credit cards and cash comfortably while still being compact enough to fit well on your restaurant tables. Additionally; assess the design to see if it aligns with your restaurant's aesthetics and branding. If you want to personalize the check presenters with your restaurant's logo or name, check if the supplier offers customization options. And, of course, before finalizing your purchase, determine the number of check presenters you need and compare prices from different sellers. Buying in bulk should come with cost savings so ensure the price per unit is reasonable and fits within your budget. To gain insight into the quality of the check presenters and the reliability of the supplier, read customer reviews and ratings of the product and the seller. This information can help you make an informed decision.
By keeping these tips in mind, you can make a well-informed decision when buying check presenters in bulk online, ensuring that you get the best product at the best price for your restaurant's needs. That being said, we would like to take a leave for today so that you guys can check out the collection of the 20 best check presenters for restaurants in bulk and place your order(s) accordingly.
20 Best Check Presenters for Restaurants in Bulk
1. Beatherly Premium Restaurant Check Presenters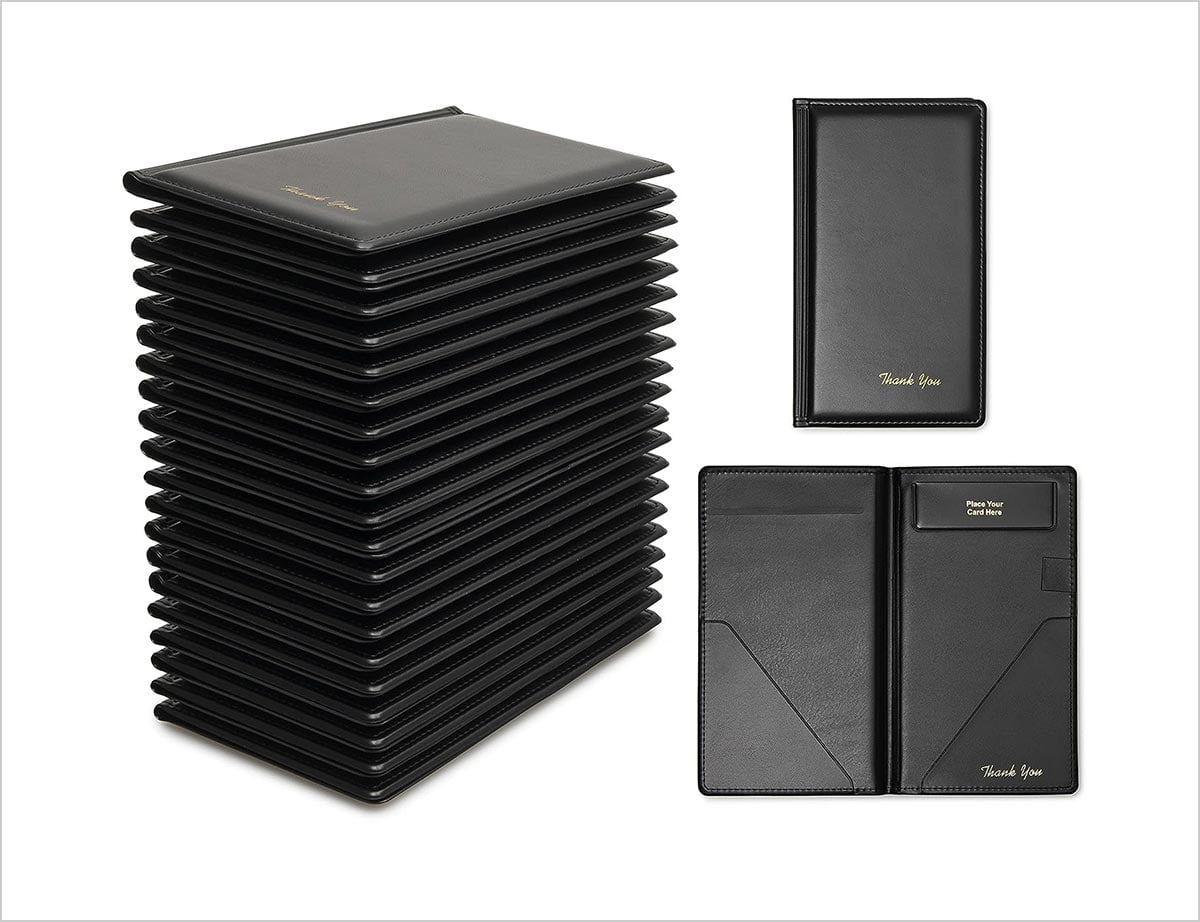 2. 60 Pack Guest Check Card Holder- Black with Gold Thank You Imprint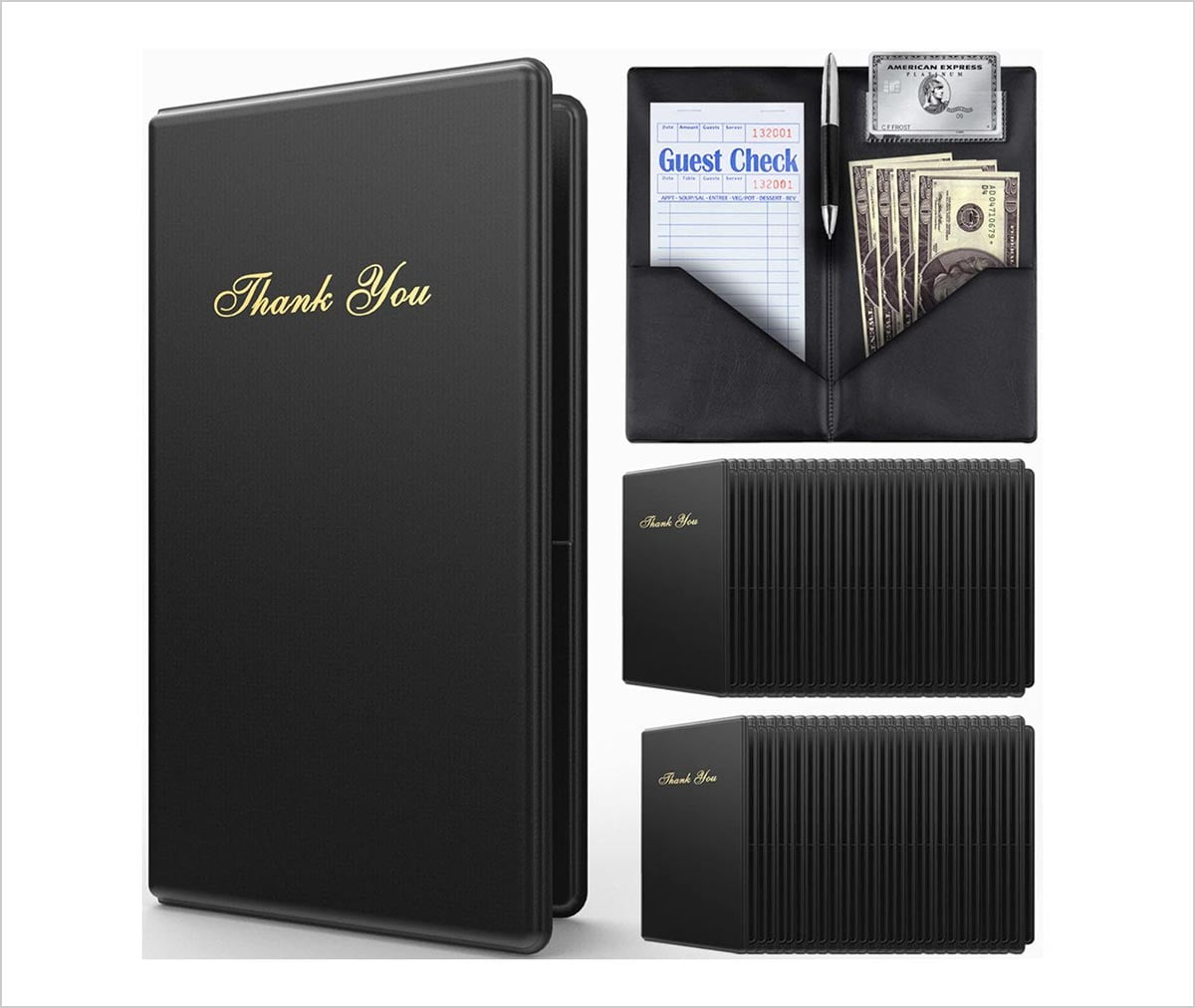 3. New Star Foodservice 28157 Guest Check Presenter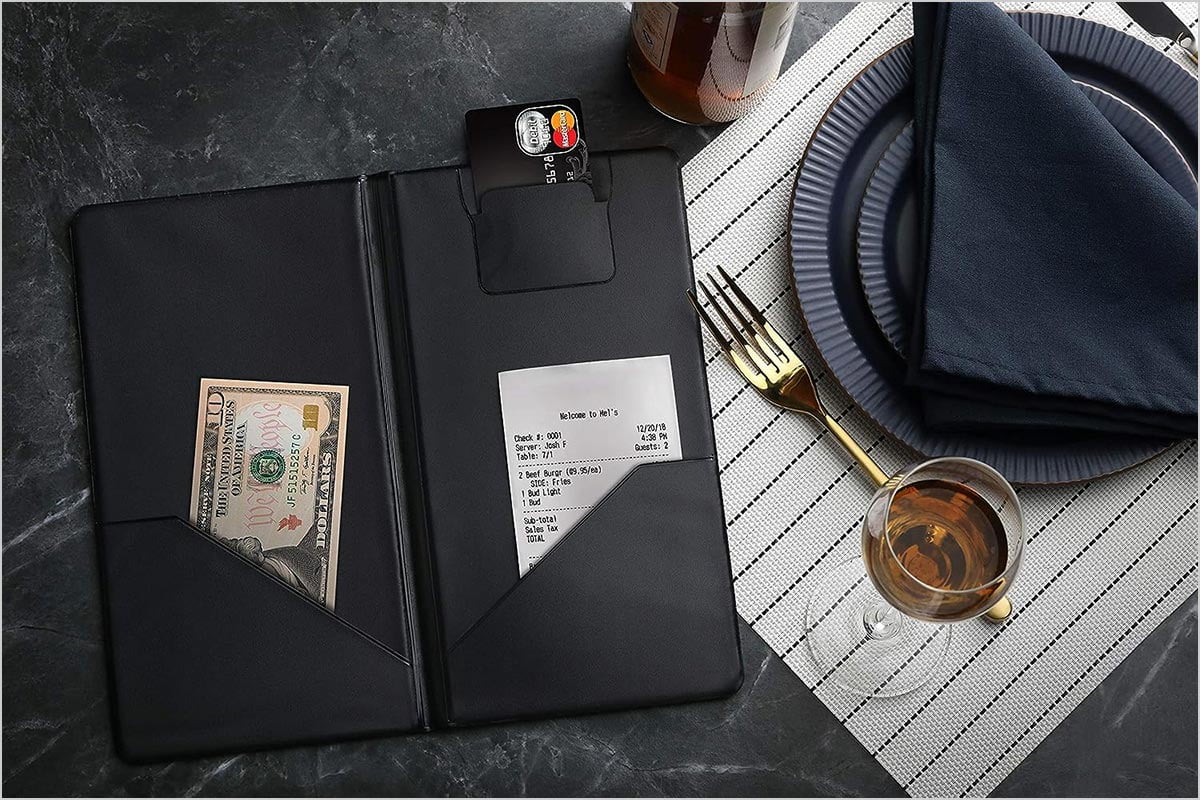 4. Juvale 10-Pack Red Check Presenters for Restaurants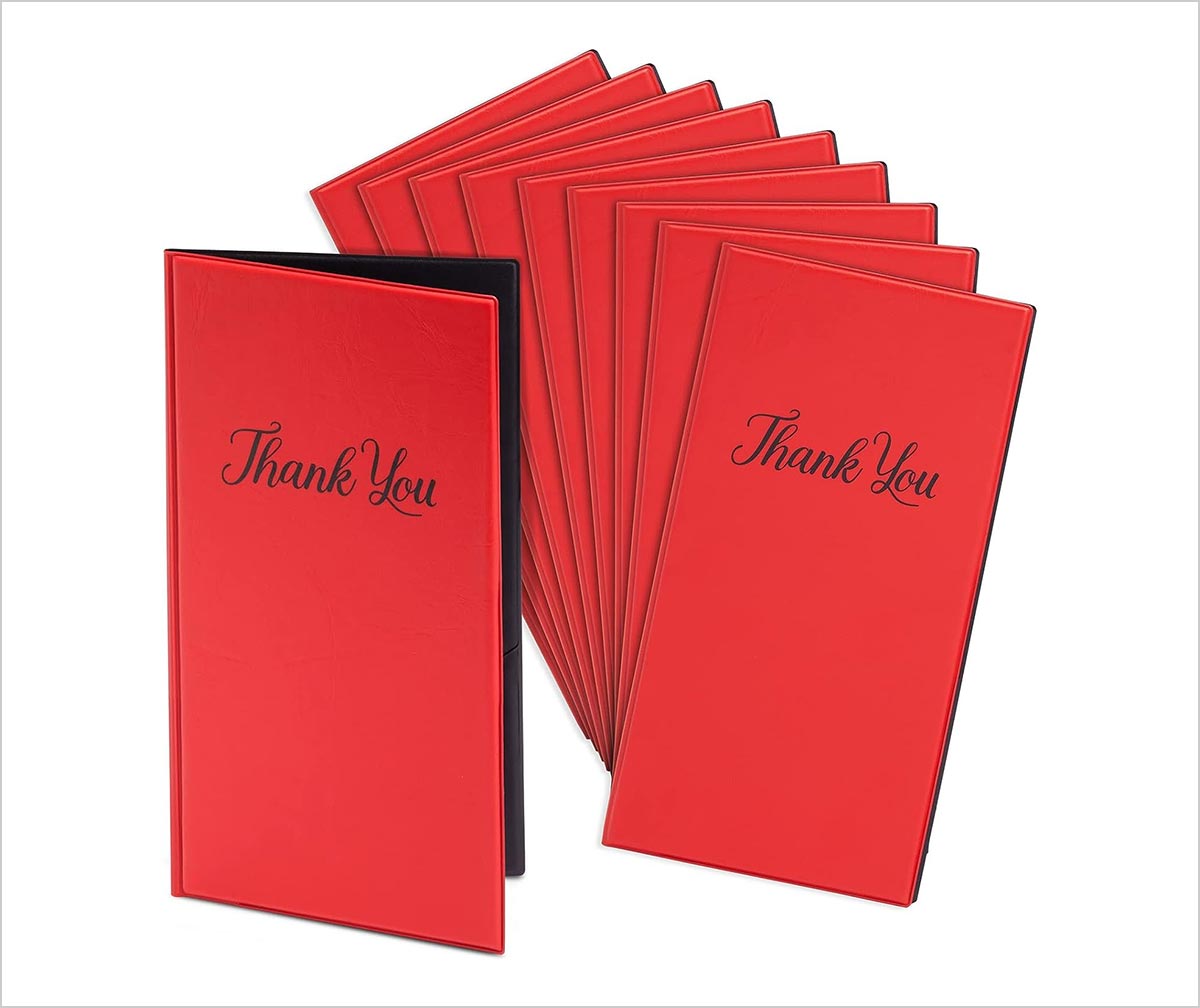 5. CoBak Restaurant Check Presenters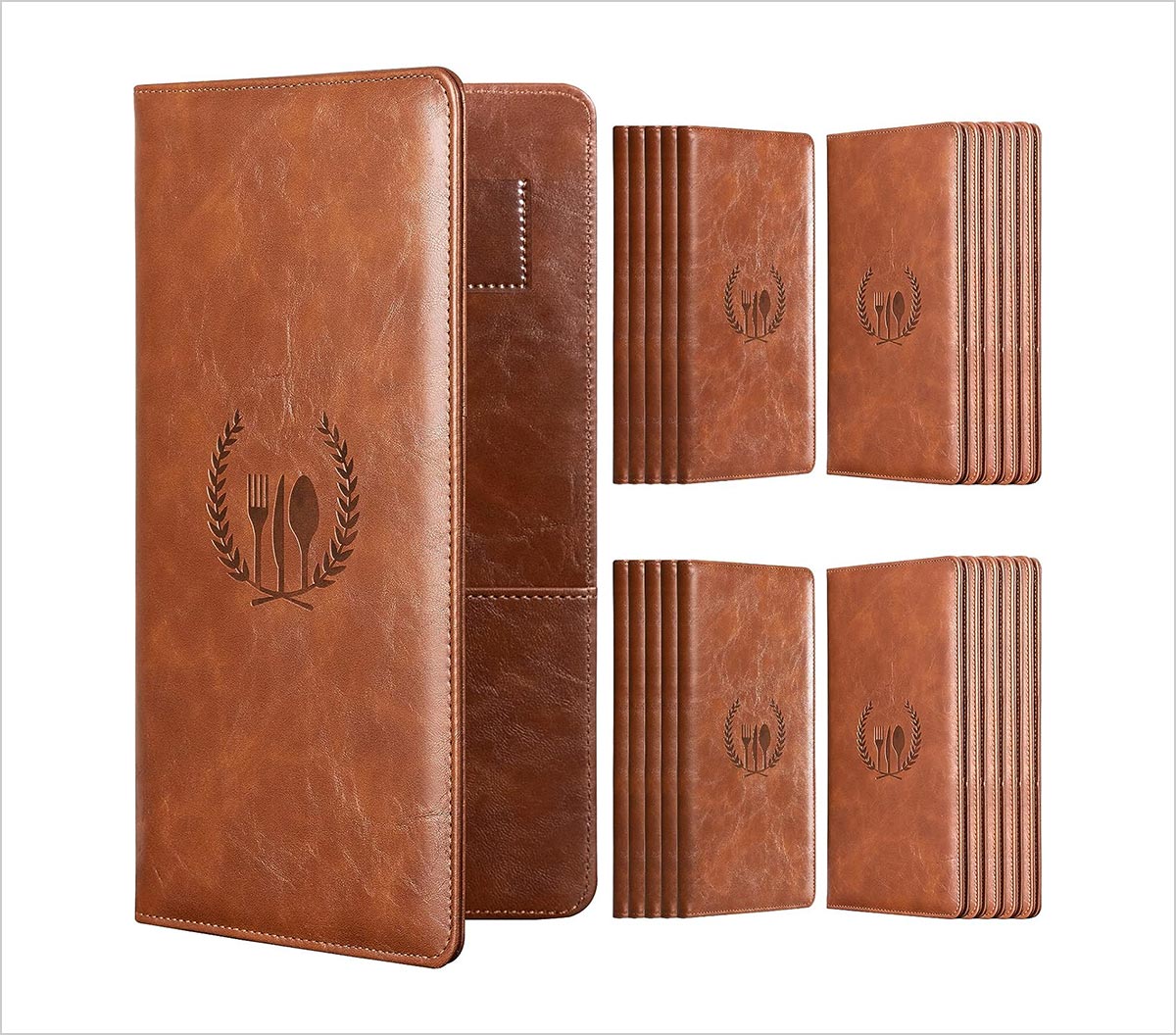 6. Server Book Organizer with Zipper Pocket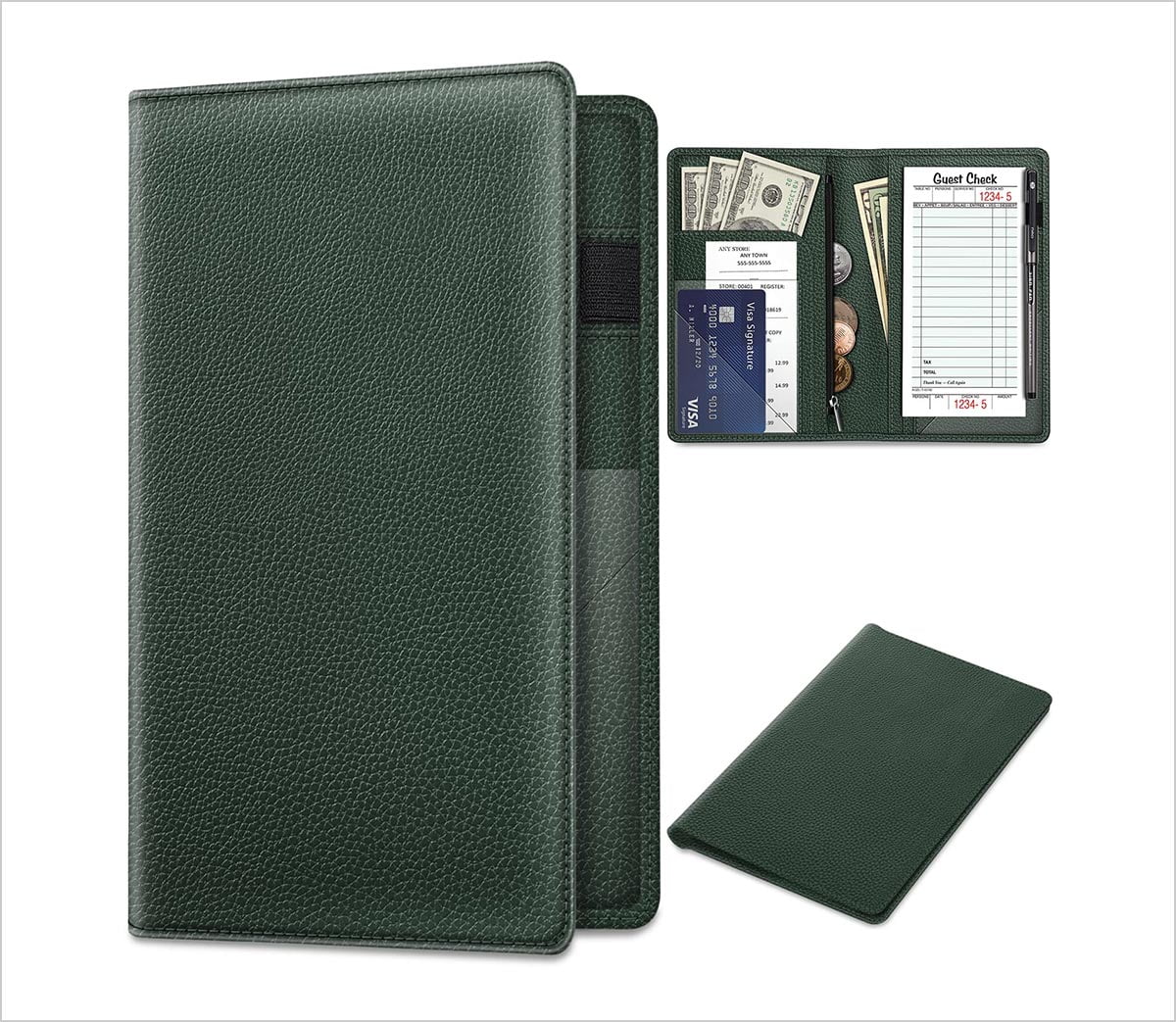 7. 6 Pieces Waitress Server Books Guest Book Note Pad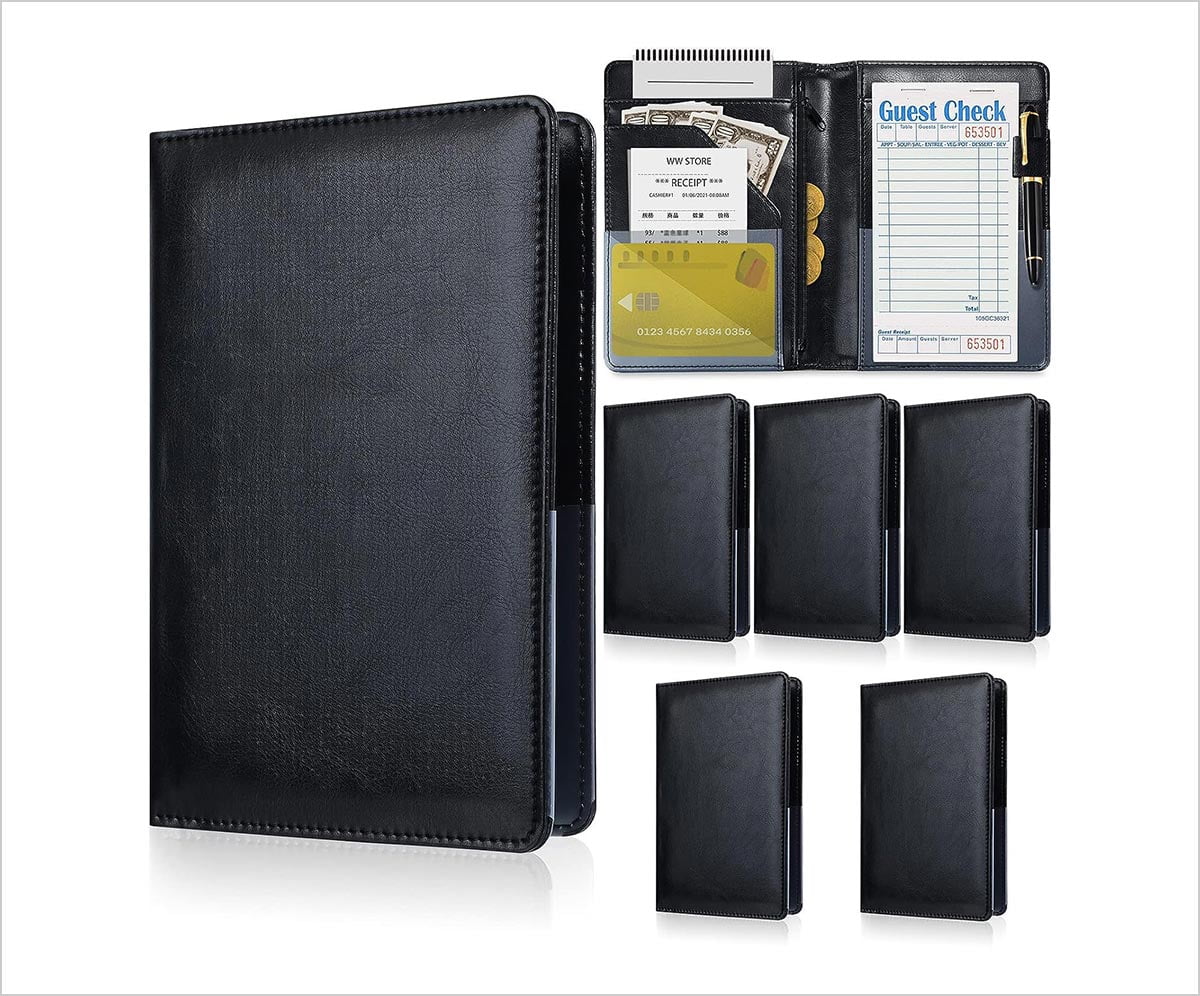 8. Fasjosma Server Books for Waitress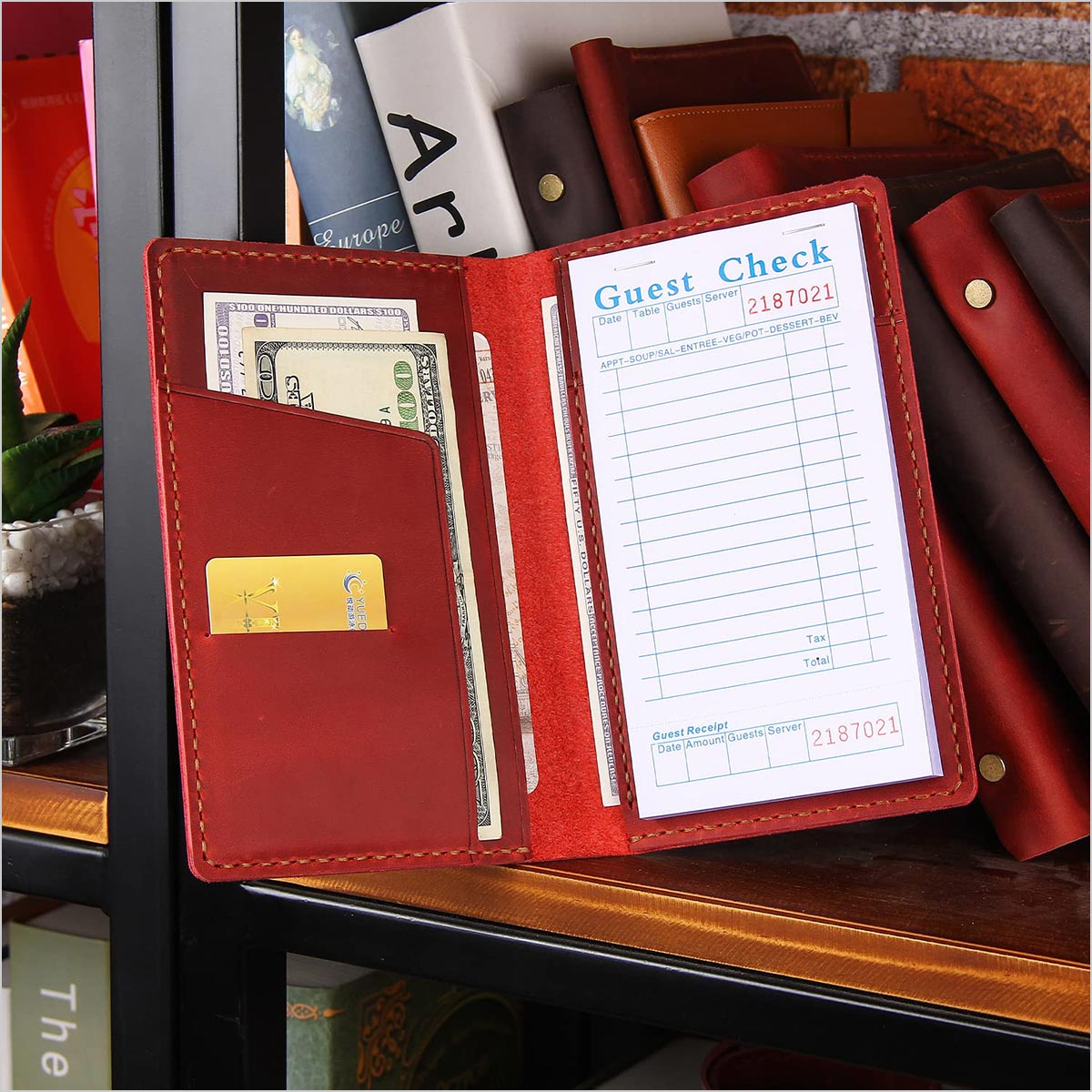 9. WeChef Folding LED Backlit Illuminated Black Leatherette Check Presenter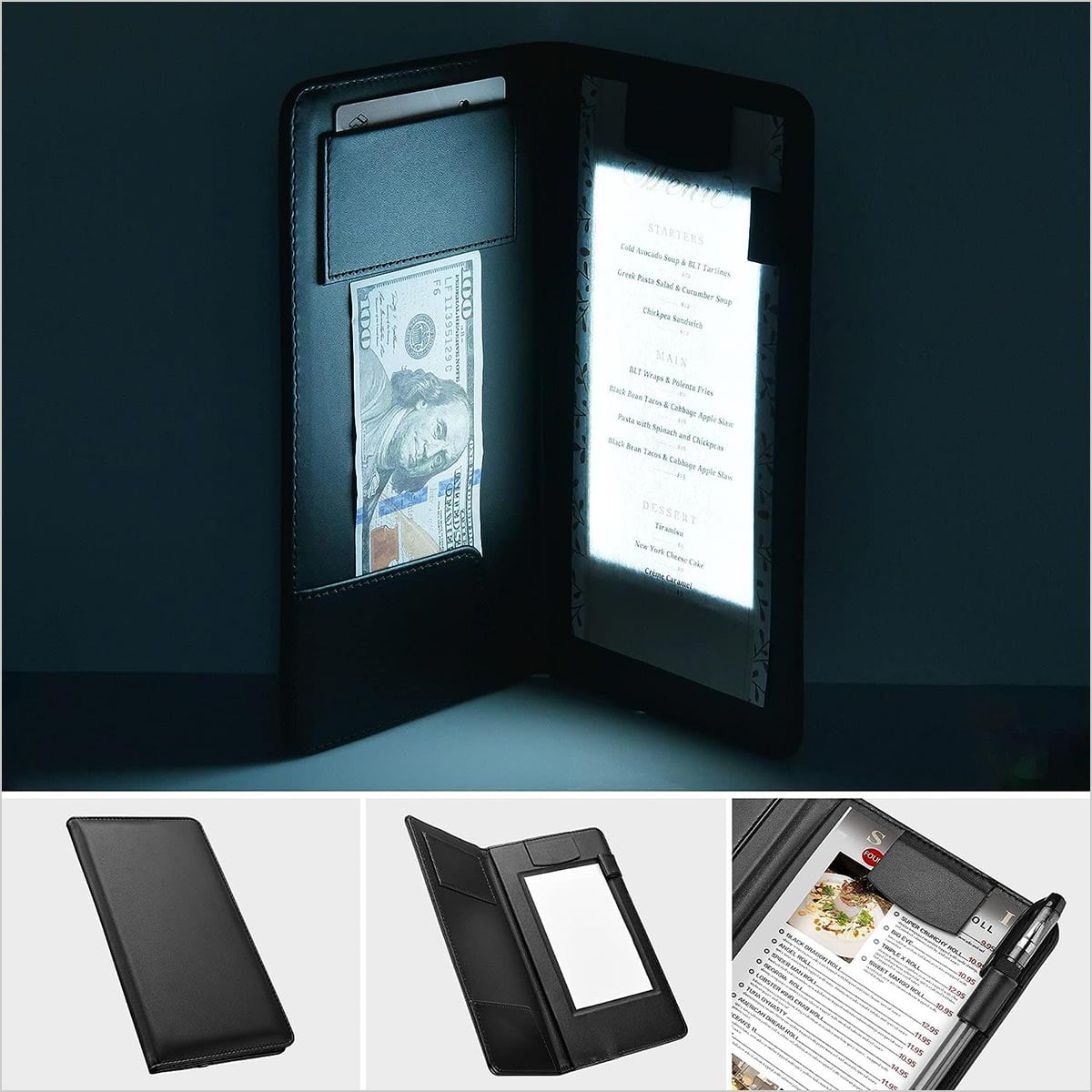 10. Server Book, Cutaswish Server Books for Waitress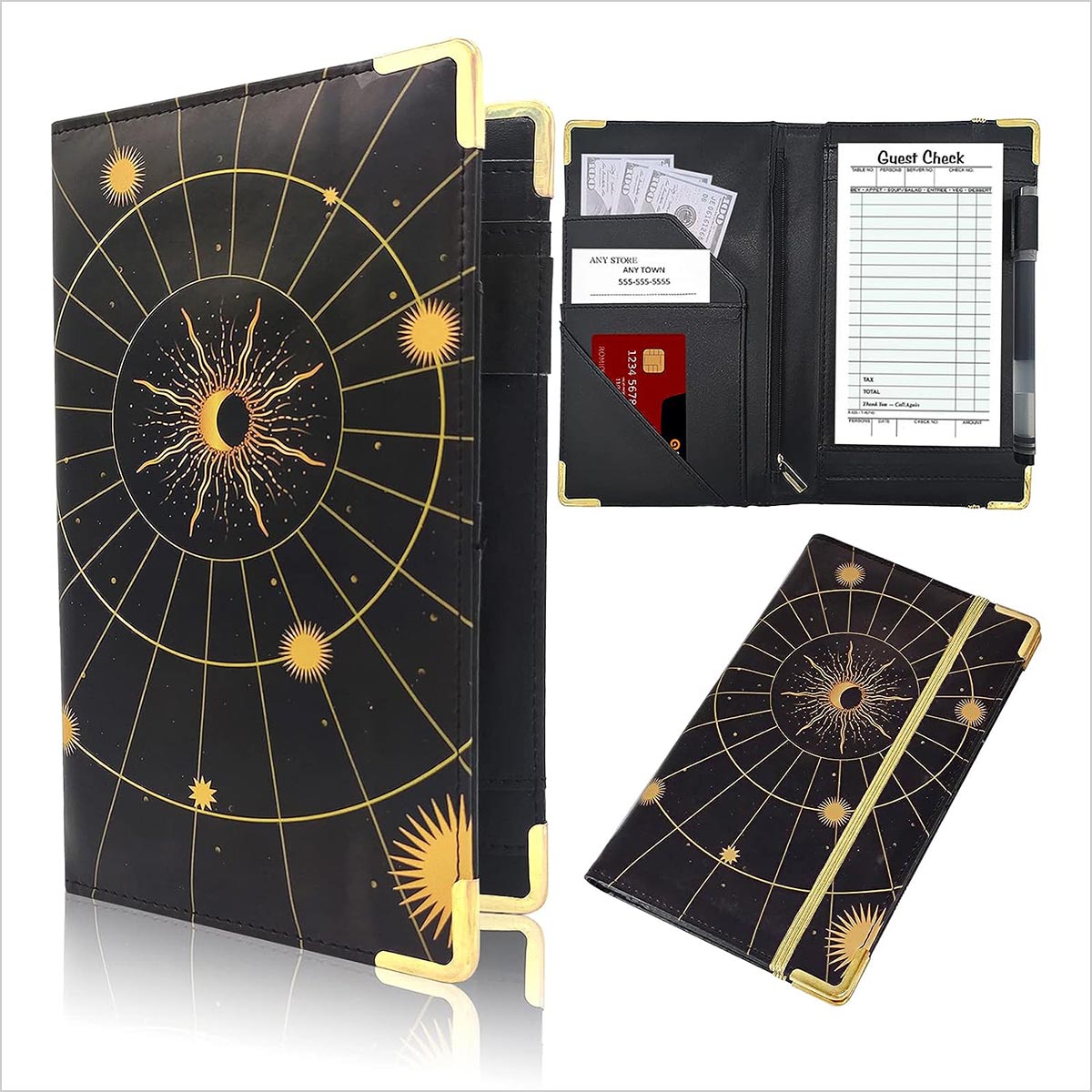 11. PU Leather Waiter Book Organizer
Server Book Organizer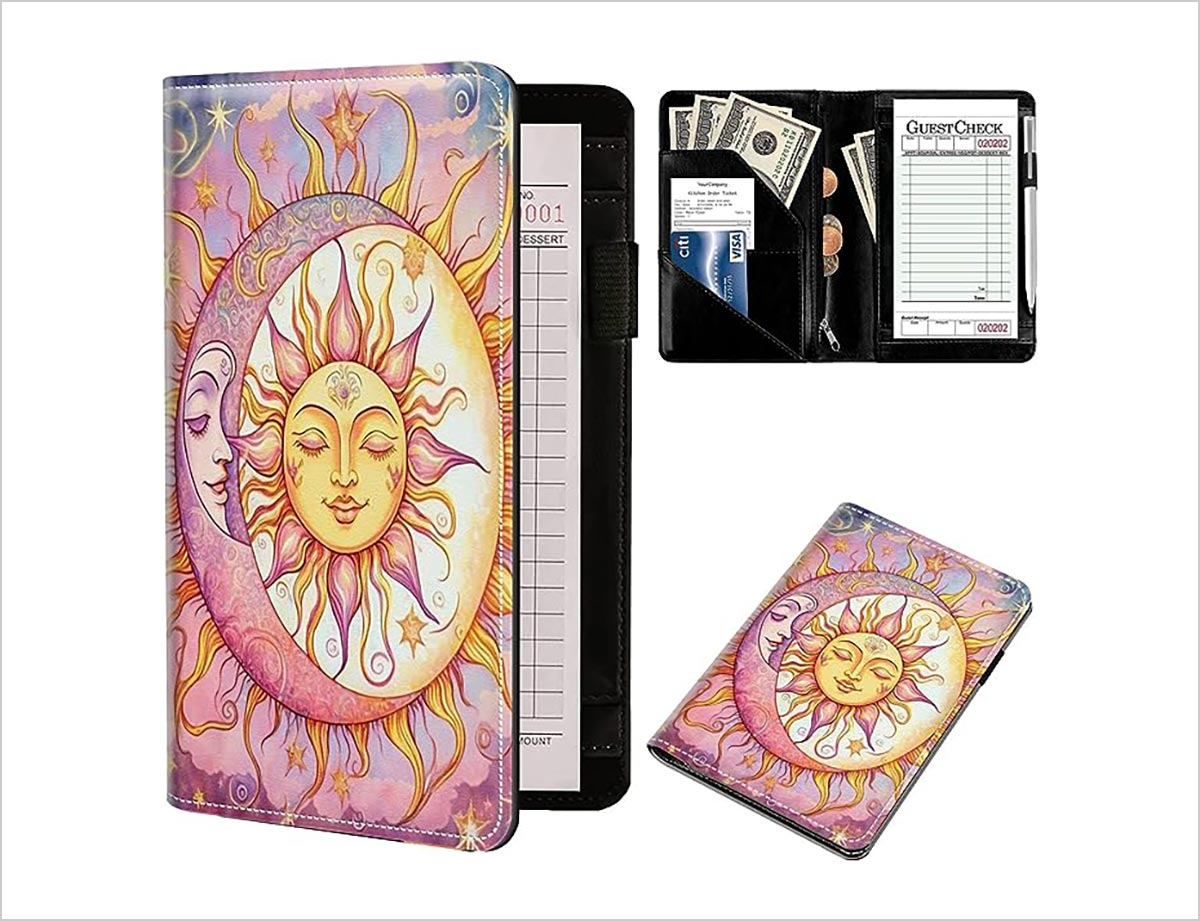 12. Server Books for Waitress with Zipper Pocket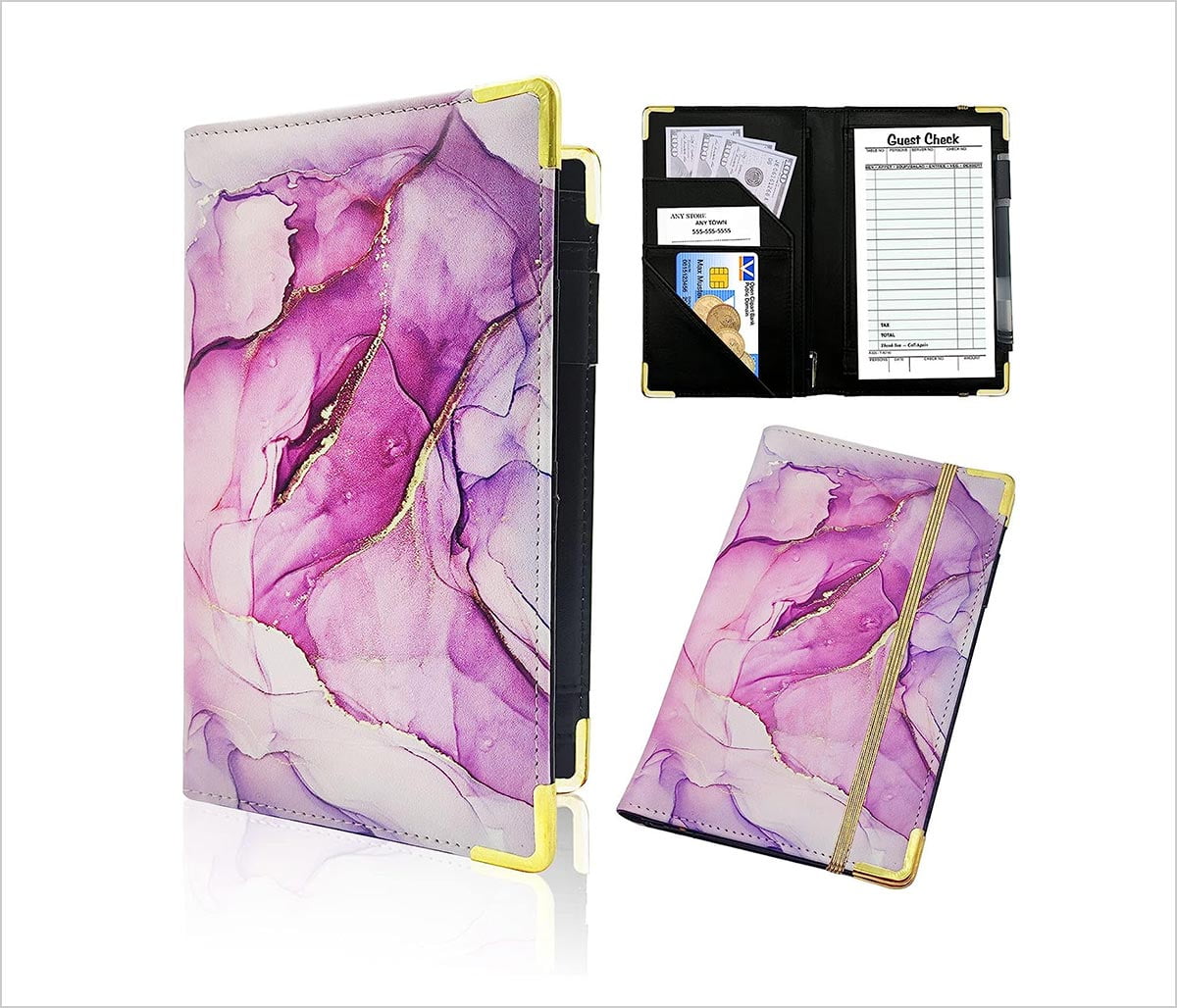 13. HQ Leather Server Books for Waitress-Guest Check Book
14. Server Books for Waitress Alphabet Waitress Book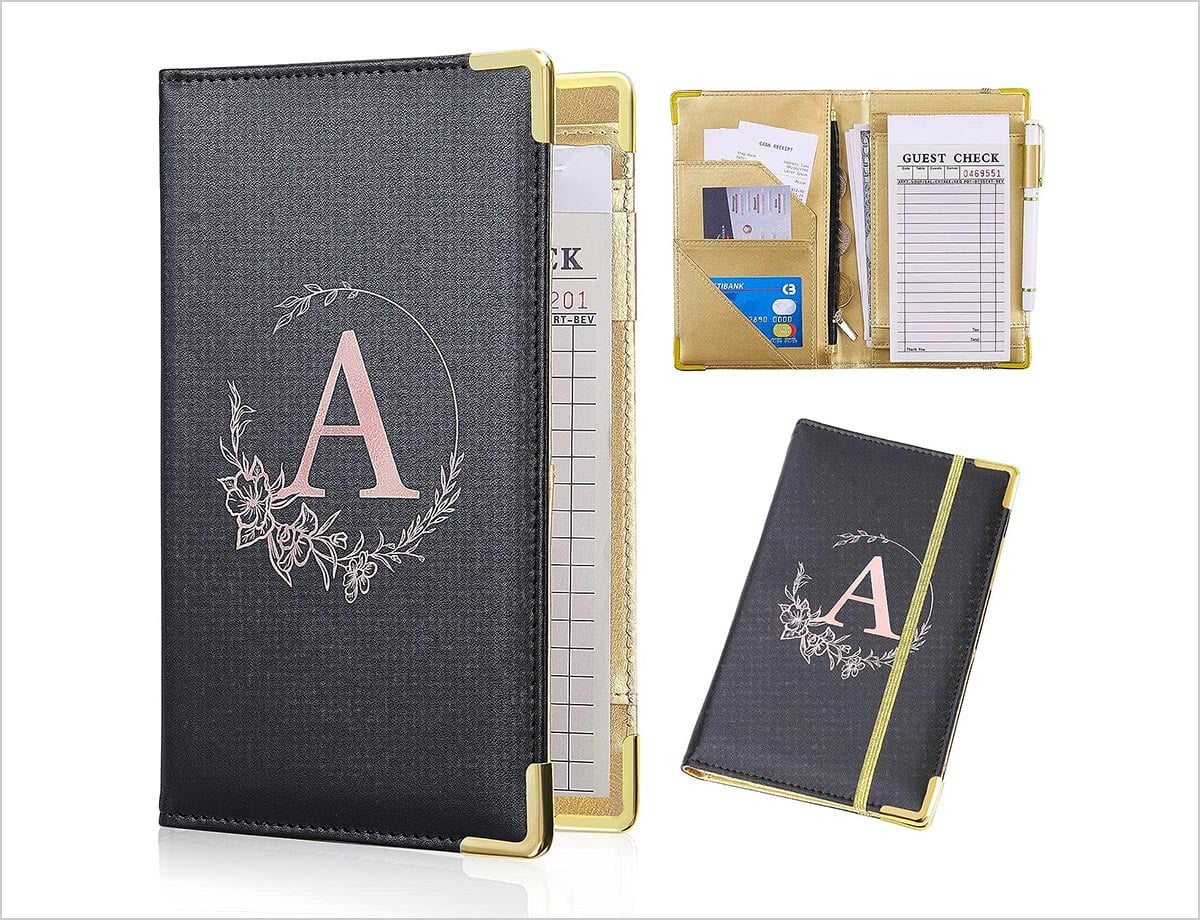 15. PU Leather Waiter Waitress Book with Money Pocket and Zipper
16. Server Books for Waitress Waiter with Zipper Pocket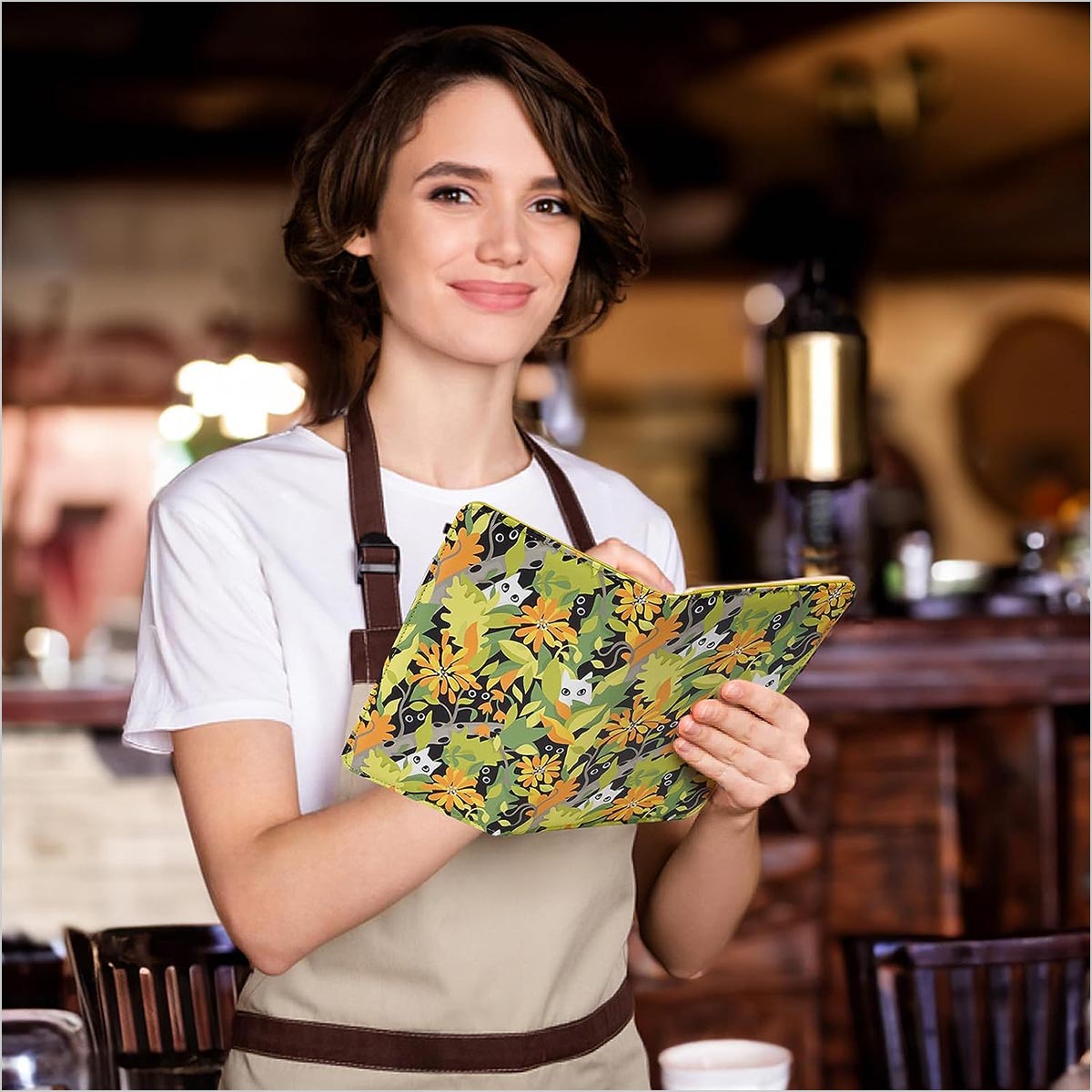 17. Server Book Waitress Book with Money Pocket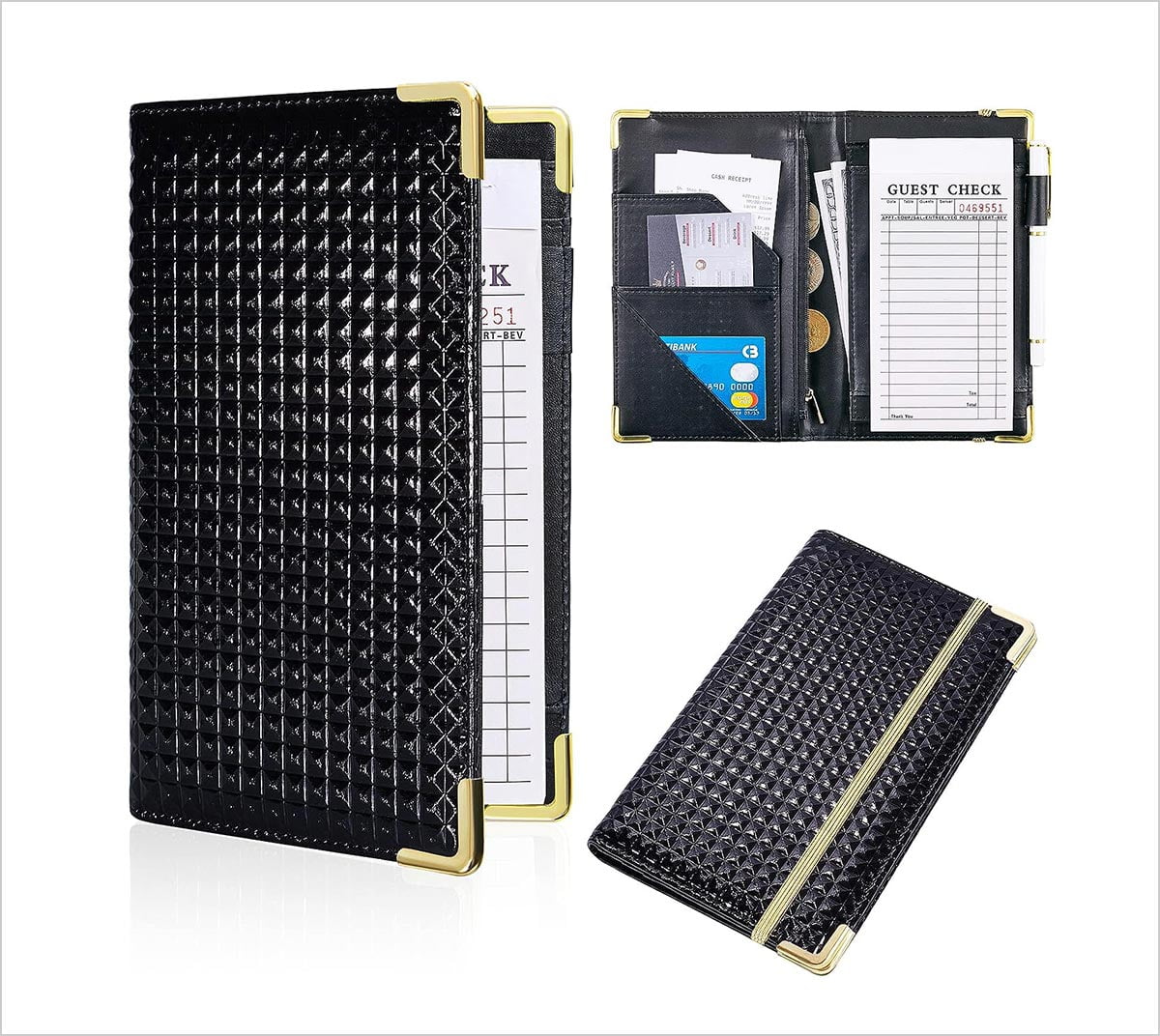 18. NeoHome 2 Pack Set Server Books for Waitress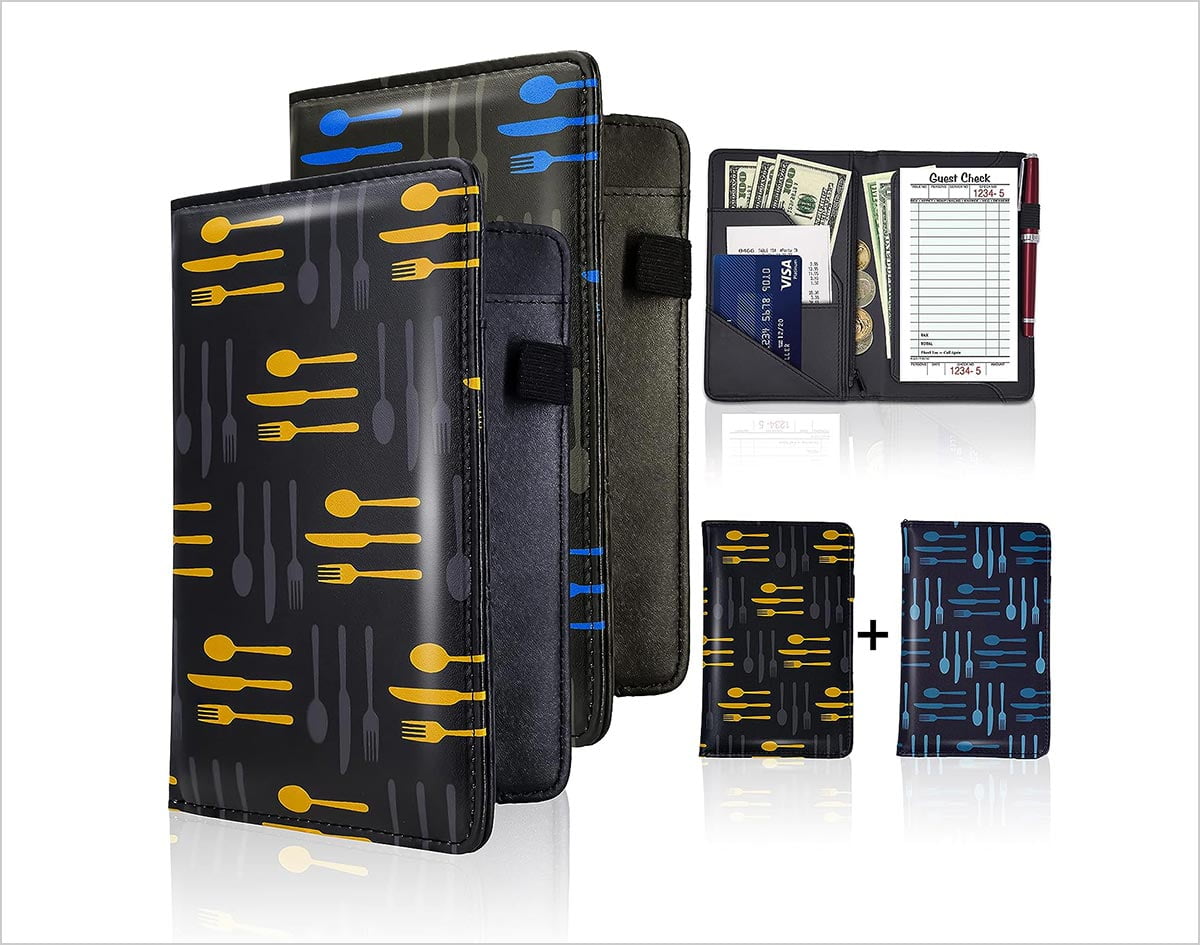 19. Waitress Book, Server Books for Waitress with Zipper Pocket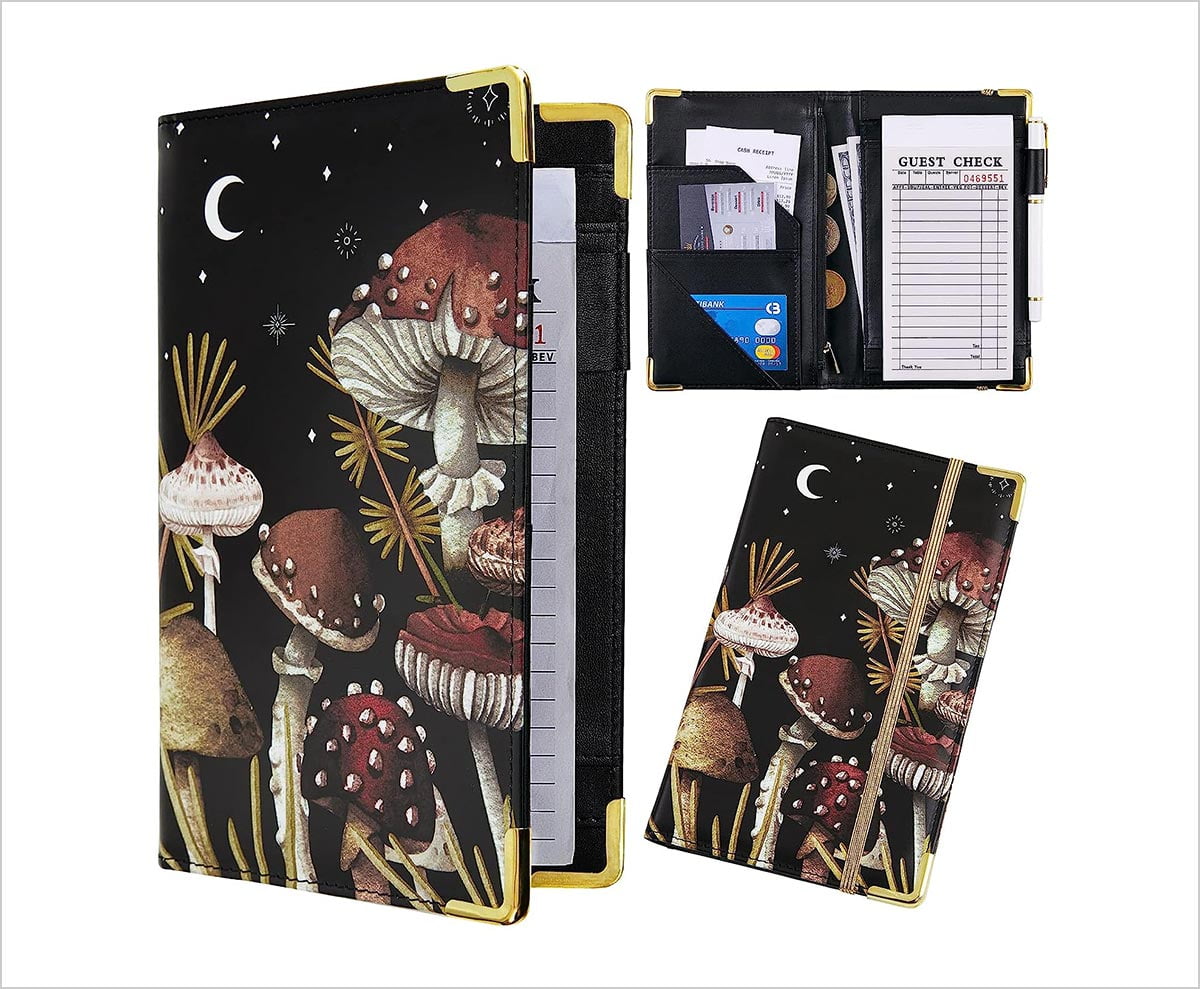 20. Waiter Book Server Wallet Organizer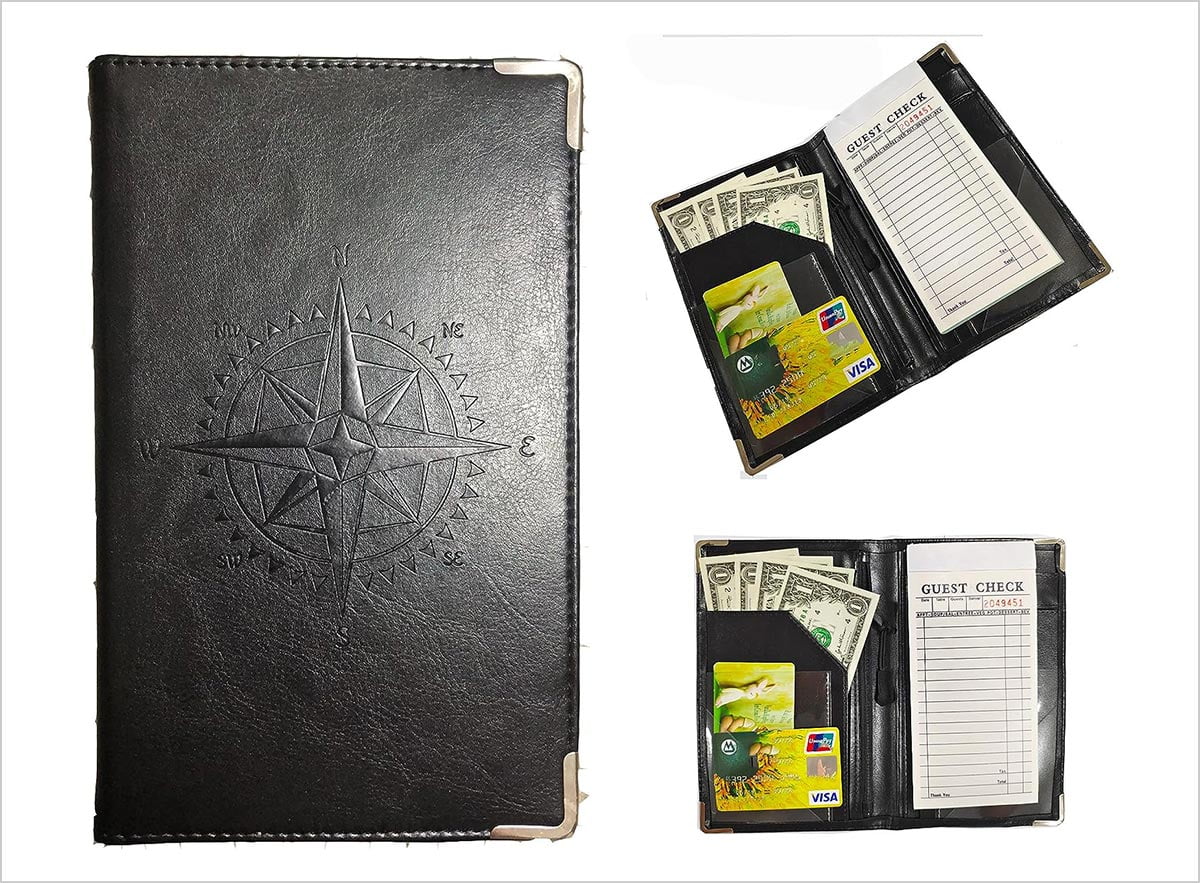 Recommended: