Free Vector Angry Birds T-Shirt Designs In (.ai, .eps, .cdr) Format | Weekly Gift
Hay Friends! Today I am coming along with a weekly gift for all of you out there especially for Angry Birds lovers. Everyone likes to own for a long and interminable time what he/she likes & adores. We all preserve a profund hold on the stuffs we like and venerate. They may either be some sort of cartoon, game or film character. It is quite astonishing yet craziest yearning of man as it is human nature to be in constant contact with the things one likes. We are tucked and tickled by the very sight of the objects we crave for. So as the case with those who find themselves within the boundary of Angry Birds.
Angry Birds is massively played around the world by its ardent lovers. It is that zaniest & wackiest game which has been acknowledged by its players to a huge extent.Today my post is all about free vector Angry Birds T-Shirt designs in (.ai, .eps, .cdr) format as your weekly gift.
So enjoy them and make sure you get one of these shirts. Be a daftest, rib-tickling, fabulous & flippant maniac for Angry Birds. Add all the more spark in your life and say cheers to Angry Birds! Way to go.
1. Free Vector Black Angry Bird T-Shirt Design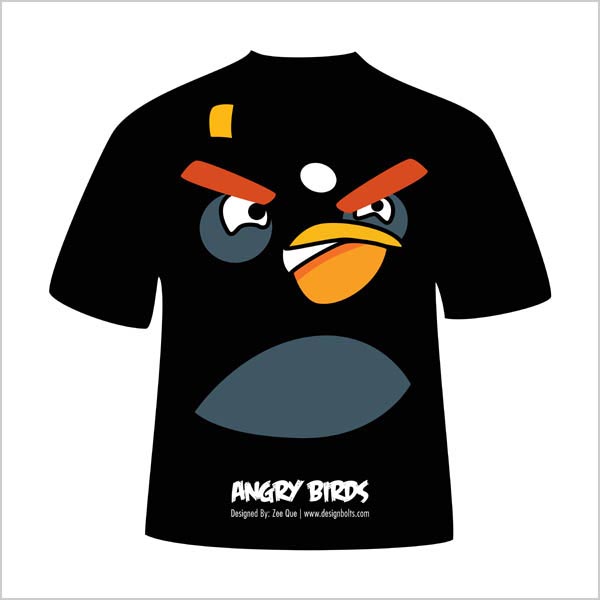 2. Free Vector Red Angry Bird Avian Missile Player T-Shirt Design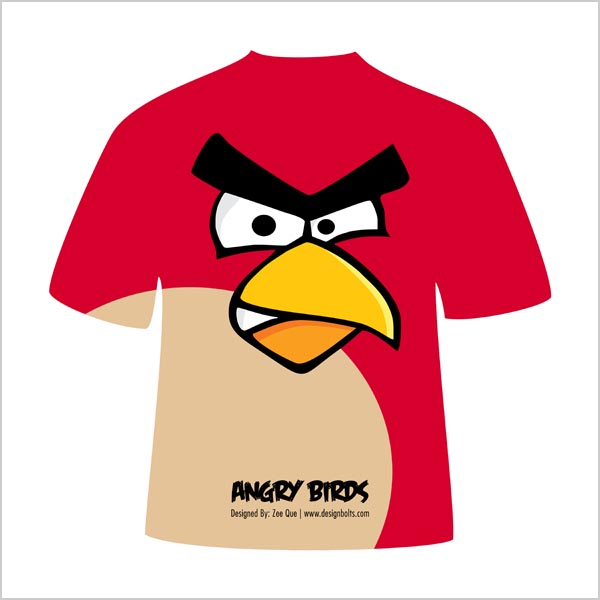 3. Free Vector Blue Angry Bird T-Shirt Design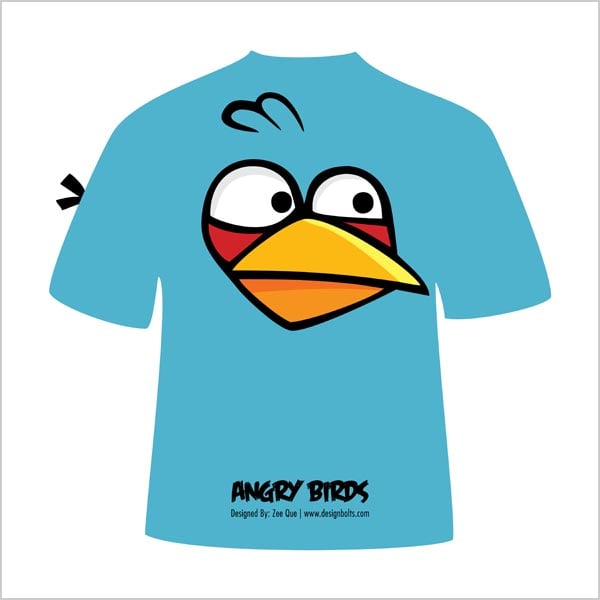 4. Free Vector Chubby White Angry Bird T-Shirt Design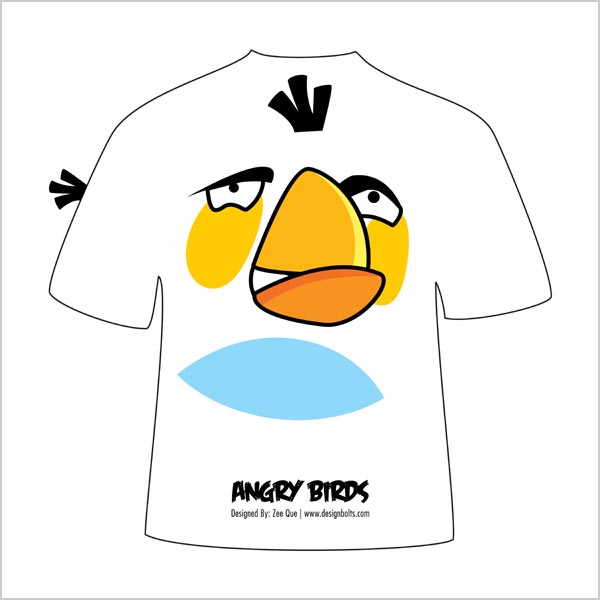 5. Free Vector Balloon Orange Angry Bird T-Shirt Design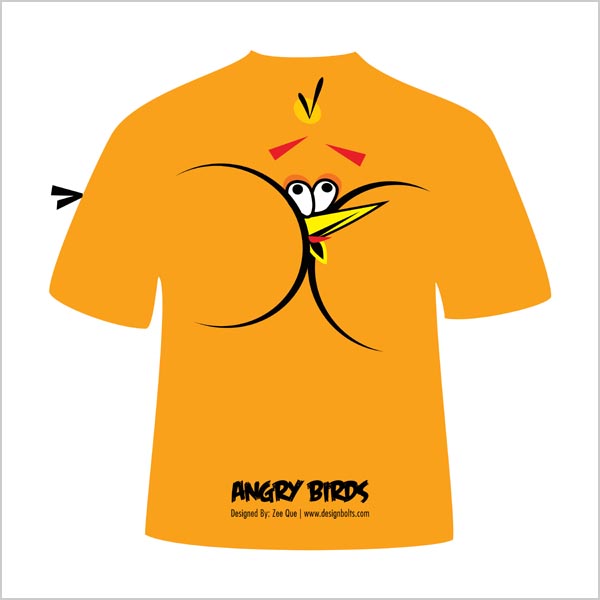 6. Free Vector Green Angry Bird T-Shirt Design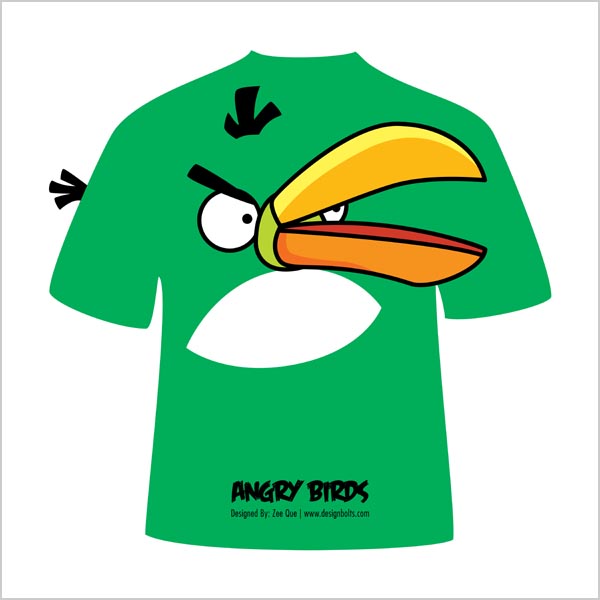 7. Free Vector Yellow Angry Bird T-Shirt Design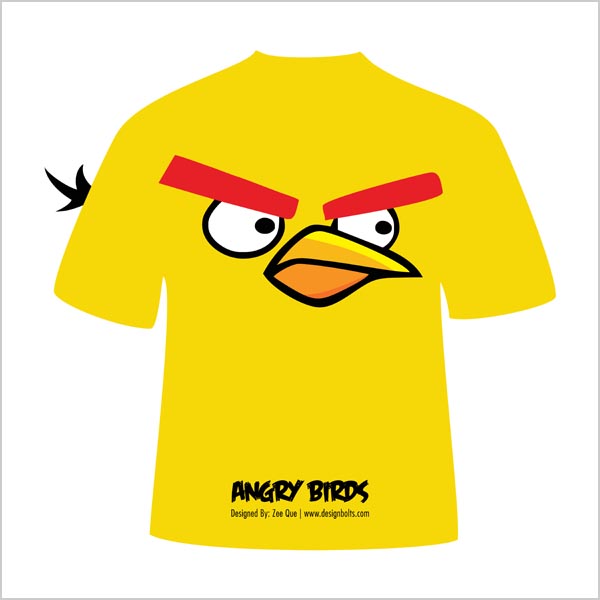 8. Free Vector Mighty Eagle Angry Bird T-Shirt Design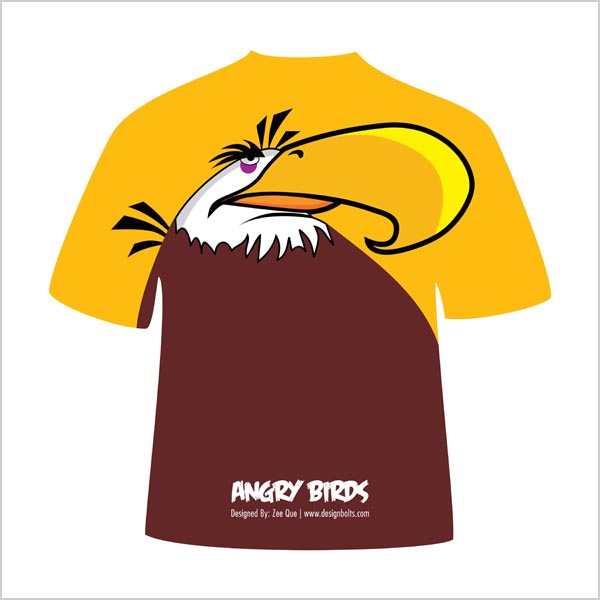 9. Free Vector Female Red Angry Bird Avian Missile Player T-Shirt Design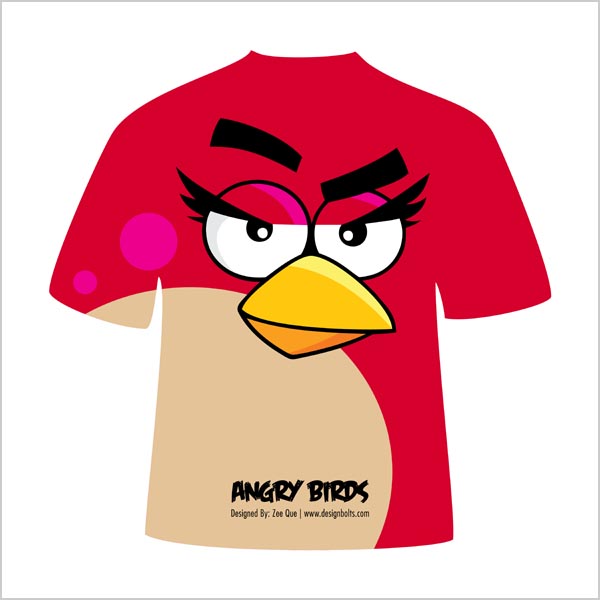 All T-Shirts are Designed by Zee Que | designbolts.com
Subscribe us for more free Vectors, Free Psd & many upcoming cool Free Gifts