Christmas is just a month distant. Its celebrations start off with the month of December and warm us up till the mega event comes. The shopping malls, streets and every shop bear a lot of Christmas goodies for Christmas. If anything i.e. Santa Claus, Christmas tree, snowflakes, stockings, skating shoes, Christmas balls, Christmas cookies lack on the Christmas day it will surely spoil the real merriment mood. Every tiny thing makes a bigger and wider atmosphere.
Keeping that in mind today I am presenting before you free Christmas icons of 2012.  Free version offers you 3 icons whereas Premium version beholds all icons in Vector (.ai) file  & for your inspiration, I present 10 awesome Christmas catalog designs around the web.
Now scroll down and get a quick access to Christmas icons. Cheers!
Vector Christmas Icons Set Includes:
Free Christmas Decorations Icon, Christmas Gifts Icon, Christmas Candy Cane Icon, Christmas Candle Icon, Christmas Big Sale Icon, Christmas 50% Off Icon, Christmas Ginger Bread Cookie Icon, Christmas Mistletoe Icon, Christmas Hanging Balls Icons, Christmas Lights Icon, Christmas Sales Icon, Christmas Santa Claus, Christmas Skating Shoes Icon, Christmas Flakes Icons, Christmas Star Icon, Christmas Stockings Icon, Christmas Tree Icon.
Don't forget to subscribe us for more free logos, free Vectors & Free Icons in future.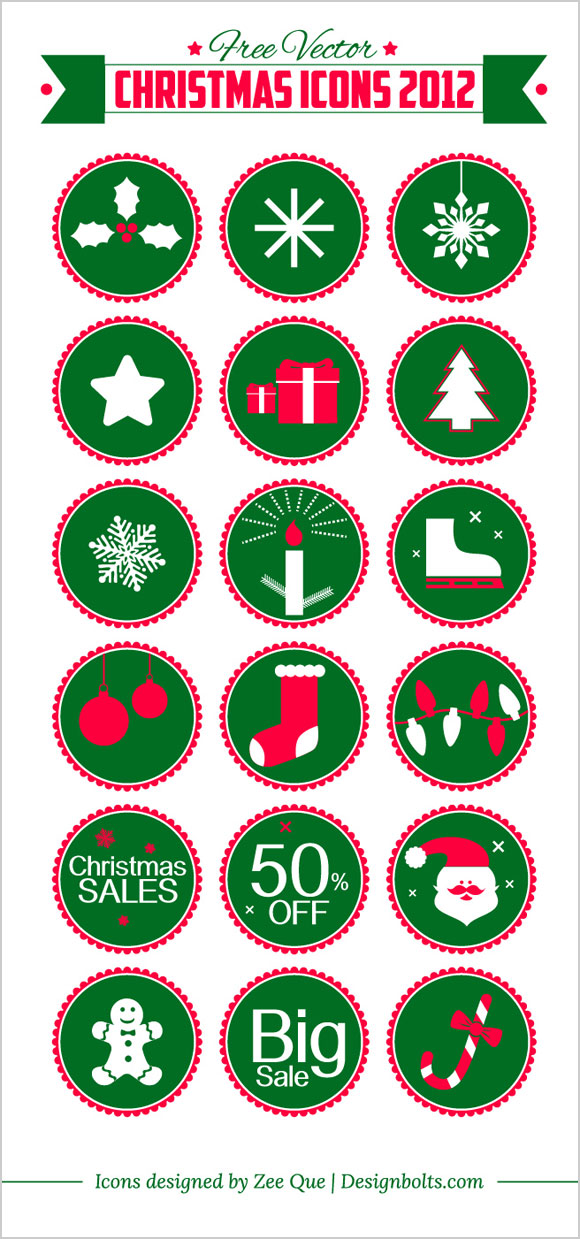 Free Version:
Available Size: 72, 128, 256 px
Format: Vector File (Only 3 Icons)
License: CC Attribution-Noncommercial-No Derivate 3.0
Vector Christmas Icons 
—————————————————————————————————-
Premium Version for only $ 2.00
Available Format:  Vector (.ai) file
Format: Illustrator CS5 (All Icons)
License: Creative Commons Attribution 3.0 Unported License
[paiddownloads id="13″ return_url="https://www.designbolts.com/thank-you/"]
—————————————————————————————————-
Recommended Posts of Christmas 2012
More Free Icons Download & Vectors: