Retro stands for something old & historical. This word is derived from the Latin prefix 'retro'. This old icons set is inspired from retro style. The color of this set is also showing a glimpse of retro time.
This retro style social media icons set can fit into old fashioned, tatty and rough themes. These can also become a part and parcel of dark & deep websites or blog themes.
You are free to use them for commercial & personal projects. Do subscribe us for more free icons, free Vectors and other great graphic extravagances.
20 Free Old Social Media Icons Set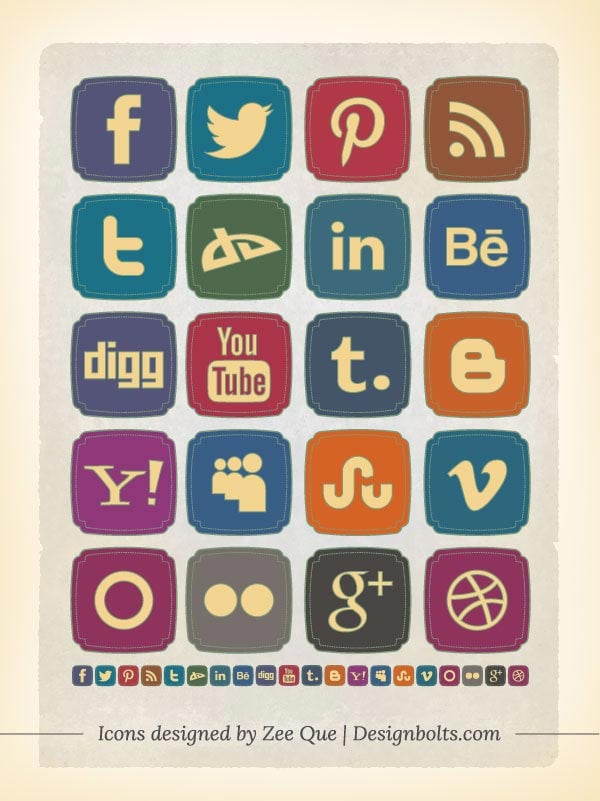 Available Sizes: (256, 128, 56, 32) px
License: CC Attribution-Noncommercial-No Derivate 3.0
Retro Style Social Media Icons
—————————————————————————————————-
Premium Version for only $ 3.00
License: Creative Commons Attribution 3.0 Unported License
[paiddownloads id="21″ return_url="https://www.designbolts.com/thank-you/"]
—————————————————————————————————-
More Premium & Social Media Free Icons & Vectors: