Social media icons cannot to be overlooked and disregarded. A website theme is well noticed if the social media icons are nice and pleasant. You can place them on your website on header, footer or in the side bar. Social media icons have to be attention clutching so that the visitors are attracted towards them. Certainly these are the soul of a website so always be prudent to choose the right sort of social media icons for your website..
Recently I made fat social media icons 2013 for the coming year. This post is complementing my previous post of sleek social media icons. What was in my mind while designing these icons were Laurel and Hardy so the true inspiration came right from them.
Don't forget to subscribe us for more free logos, free Vectors & Free Icons in future.
Free Fat Social Media Icon Set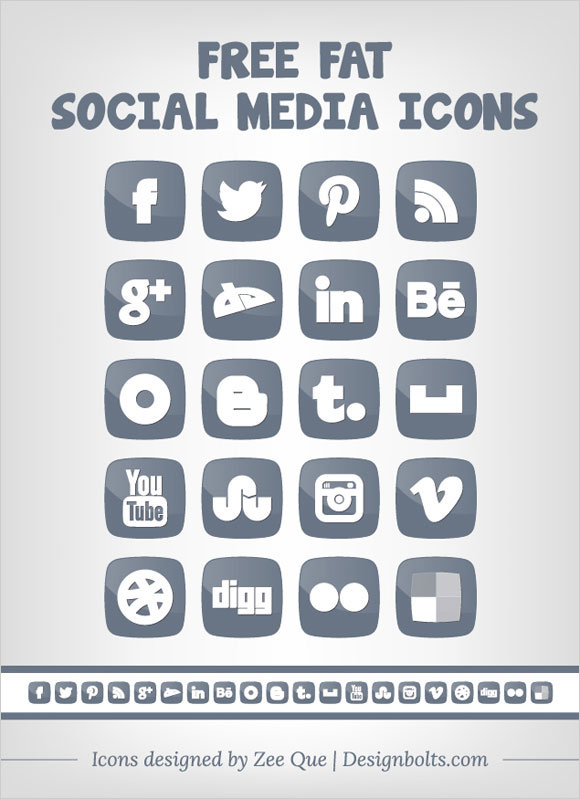 Free Version:
Available Sizes: (48, 96, 128, 256) px
License: CC Attribution-Noncommercial-No Derivate 3.0
Free Fat Social Icons
Premium Fat Social Media Icon Set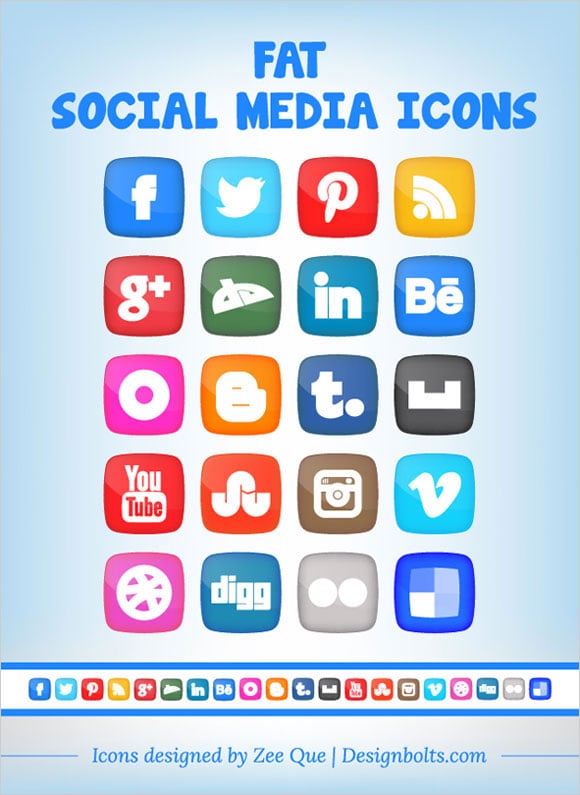 Premium Version for only $ 3.00
Available Format:  Vector (.ai) files (Both Free & Premium Version) | Very easy to edit
Available Sizes: (48, 96, 128, 256) px
License: Creative Commons Attribution 3.0 Unported License
[paiddownloads id="16″ return_url="https://www.designbolts.com/thank-you/"]
—————————————————————————————————-
More Free Icons Download & Vectors: