Hi there friends! We hope that you all had a great time reading our previous blogs and that our free mock-up PSD files and design templates are helping you create awesome stuff for your personal and commercial design projects. Earlier this week when we were going through our comments section, we happened to read a few suggestions that were mostly on logo designs so, we decided to create this free yet highly editable paper logo mock-up PSD file for you guys and we think now would be the best time to get started!
As you all know that logos are considered to be the most essential part of a branding design for both small and large scale businesses so, whenever a business is ready to be launched in the market for the consumers and all the products etc. are branded too, there are a couple of things that are designed and produced to be used by the business owners or the ones who are directly working within that business that includes; stationery items like ballpoints and ink pens, pencils, erasers, writing pads, notebooks, staplers, business cards, pen and card holders, envelopes, invoices, calendars and literally anything and everything that you can place on your desk so that it can help you get things done.
You must have seen different types of letter heads as well and honestly, we think that you can design things the way you feel is working for you so while you want to follow the guidelines of creating branded / corporate stationery items, you can also experiment with placements to see if they look nice – given that the designs are also complementing the personality of your business as well. The mock-up file that we have created for you guys shows a paper printed logo that is super impressive and as you can see it is on the bottom left corner of the paper but if you want to change the placement of it, you sure can do it.
The idea behind creating the free paper logo mock-up PSD file is to show you guys how it will appear once printed on your corporate stationery for example; pocket sized notebooks and diaries, letter heads and more. And you are free to pick the brand colors that you have to create this type of logo as well as you can choose any styles that you would like to choose to create your very own designs. We know that you guys are best at what you create for yourself and for your clients but here are a few tips and tricks that are easy to follow and can come in handy when you will sit down in front of your desktop etc. to make the logo designs:
If you are just starting your branding design, it is important for you to know that your logo designs must be well thought out and that you are initiating the process only by following a strategic plan otherwise it will become a little too difficult for you guys to manage almost everything. So, from the logo design itself to picking the right colors, styles, typography and relevant design elements; you must ensure that you have everything planned out in an easy to follow and effective way.
In addition to putting in your logo, you must also incorporate your tag line as well so that it looks complete. If you like, you can also add the date of establishing your business too. All these design elements look great when clubbed together in a way that they are placed neatly but if you feel that it is getting too much, you can drop a thing or two so that you do not overcrowd your designs. Also, make sure that your design template can be used for every branding item – that is what versatility is that you can use your designs anywhere and everywhere without having to change anything.
If you have a competitor in the same category, then you can also check out how they brand themselves and then you can come up with a more unique way to do it for yourself and you will see how you get the recognition and appreciation that you deserve right away. We know that such tasks can get overwhelming so, it would be a great idea to decide the articles that you would want to brand. Make a list of items that you or your staff and team members may require, cross check with the concerned departments and then create mock-ups of those articles as well so that you can share the designs and creative thought processes for approvals and more.
And that is all from our side, friends! We hope that you had a great time reading our blog and if you did, don't
Free Paper Logo Mockup PSD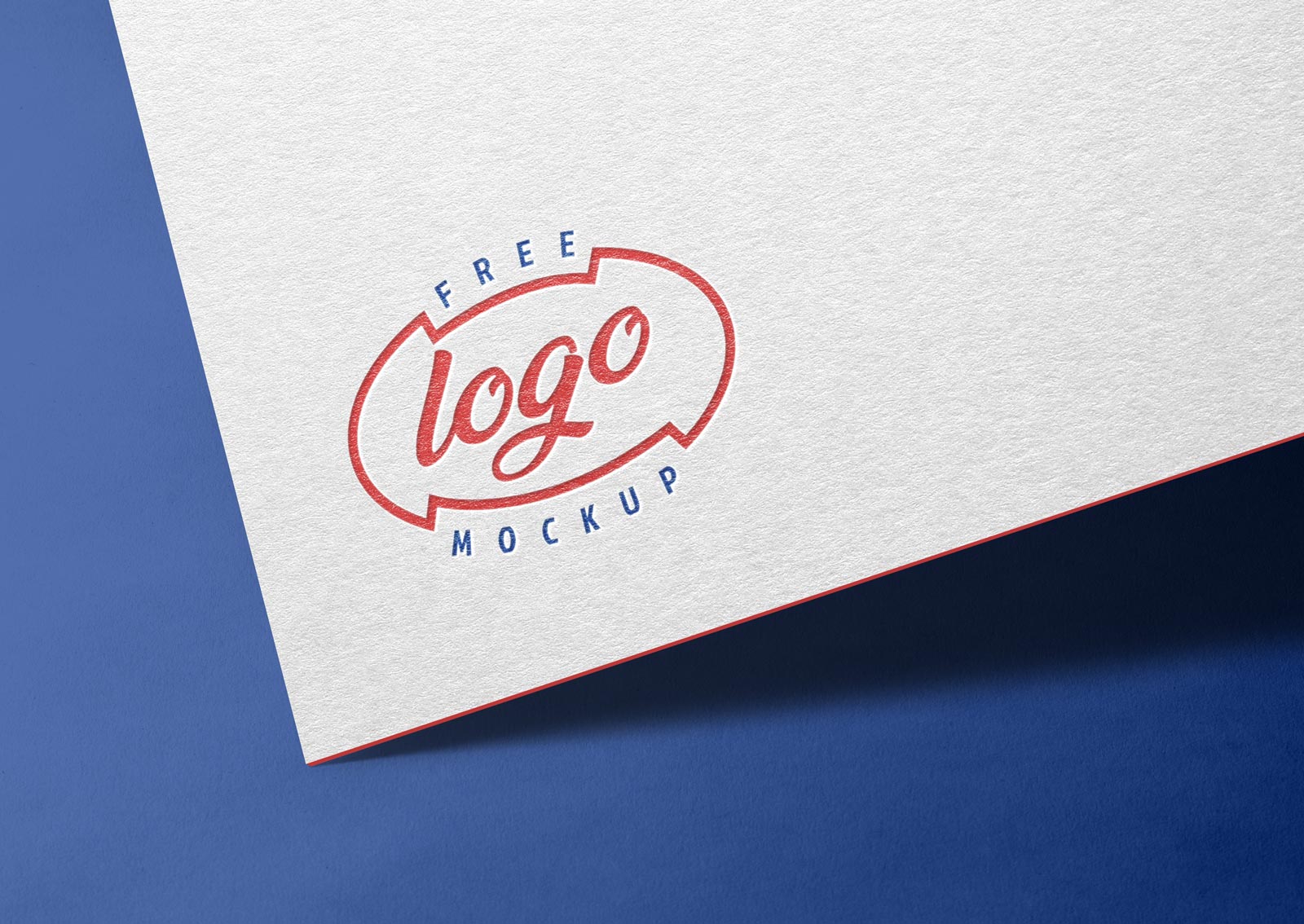 Available Format: Layered PSD with smart object insertion
License: Free for personal and commercial usage
WinRAR File Includes: Free Logo Mockup PSD
Mock-up Resolution: 3174 x 2250 px
Note:
1. Free Paper Logo Mockup PSD is allowed to share online (A Must Linkback to designbolts.com)
2. Say thanks if you like or share/tweet with your friends. That means a lot to me.
3. And don't forget to subscribe to receive for more high quality premium freebies & awesome articles only.
Download Logo Mockup
More Free Logo Mockup PSD Files: