Hi, there friends! We know very well that guys are super excited to read this blog because we are about to share free Macbook Pro and iPhone 13 mock-up PSD files with you guys but we formally start talking about them, we would take this moment to thank you all for your support and love that you send our way and for also sharing your honest feedback with us too. We hope to receive more of that in the future.
As you know that there are multiple ways of incorporating mock-ups into making great things, we wanted to share this duo mock-up file with you guys so that you can work on a couple of projects at the same time. In this part of our blog, we would like to talk about how you can make the most of mock-up PSD files that will help you present your ideas to your internal and other teams in a better and more efficient way. In addition to that; we are sure that you guys know that making mock-ups and using them for your project not only save your time and money when you are executing big projects such as gaming apps, websites, etc.
The best thing that we love about mock-ups is that they allow us to make changes in the files before we even take them to get developed or even printed for that matter. You don't have to stop the processes midway to make things work for you, you can easily go to the areas that need to be revised, get the changes are done and when you have shared them with the concerned departments, etc. you know that you are good to go. And of course, the liberty that you get with mock-ups is that anyone and everyone can visualize how things are going to be once they have been designed, developed, etc. too.
As far as the gadgets and devices are concerned that are manufactured to make the process of getting things done smarter ways; the manufacturers keep in mind the comfort, ease and convenience of the end users and when you wish to add more to those factors, it is important to know that whatever you are going to launch, it will be worth your efforts and your end users' money, and time too. In our previous blogs, we have talked about the things that you can work on to facilitate the experience. But in addition to that; you also need to find out the gap that you will be filling in with your expertise, creativity, better user experience and everything else that it will require.
So, what could be those things that you can work on and then pitch them to your investors, clients, etc.? The things that are like top of our heads are obviously, games and websites that can be made to provide the people with features that are not there at the moment or if they are, you can improve them and then launch them too. There are apps that allow filters, social networking, making videos and mixing them with other available items as well – and if you have a better way to work around them, then you must immediately start working on the execution ideas as well. There can be photography editing apps too which allow people to click amazing photos of themselves as well as of the places that they happen to visit and if you have cracked the code to making their photography and videography even more magical, then this is your sign to properly work on the ideas and share them with the people who can either invest in helping you launch the ideas into reality or whose approvals you require to go ahead with the plans.
Then there are other things like mobile covers, MacBook covers and sleeves, skins, stands, stickers, tattoos and so much more that you can work on so that anyone and everyone who has invested in Macbook Pro and iPhone 13 can enjoy the gadgets as well as the accessories that they will be purchasing as well. That's how it should be, anyways. We are not saying that Apple makes boring stuff but life is too short to not put a witty sticker on it either.
That is all for today, you guys! We hope that you had a great time reading the blog and that you will also share it with your graphic designer friends and favorite colleagues as well. Feel free to share how you liked reading the blog in the comments section and if you have any special requests to make, then send them our way too. We will come back with something more fun and exciting to read and work on – until then keep creating awesome stuff for yourself and for the people that you are working with.
Free MacBook Pro & iPhone 13 Mockup PSD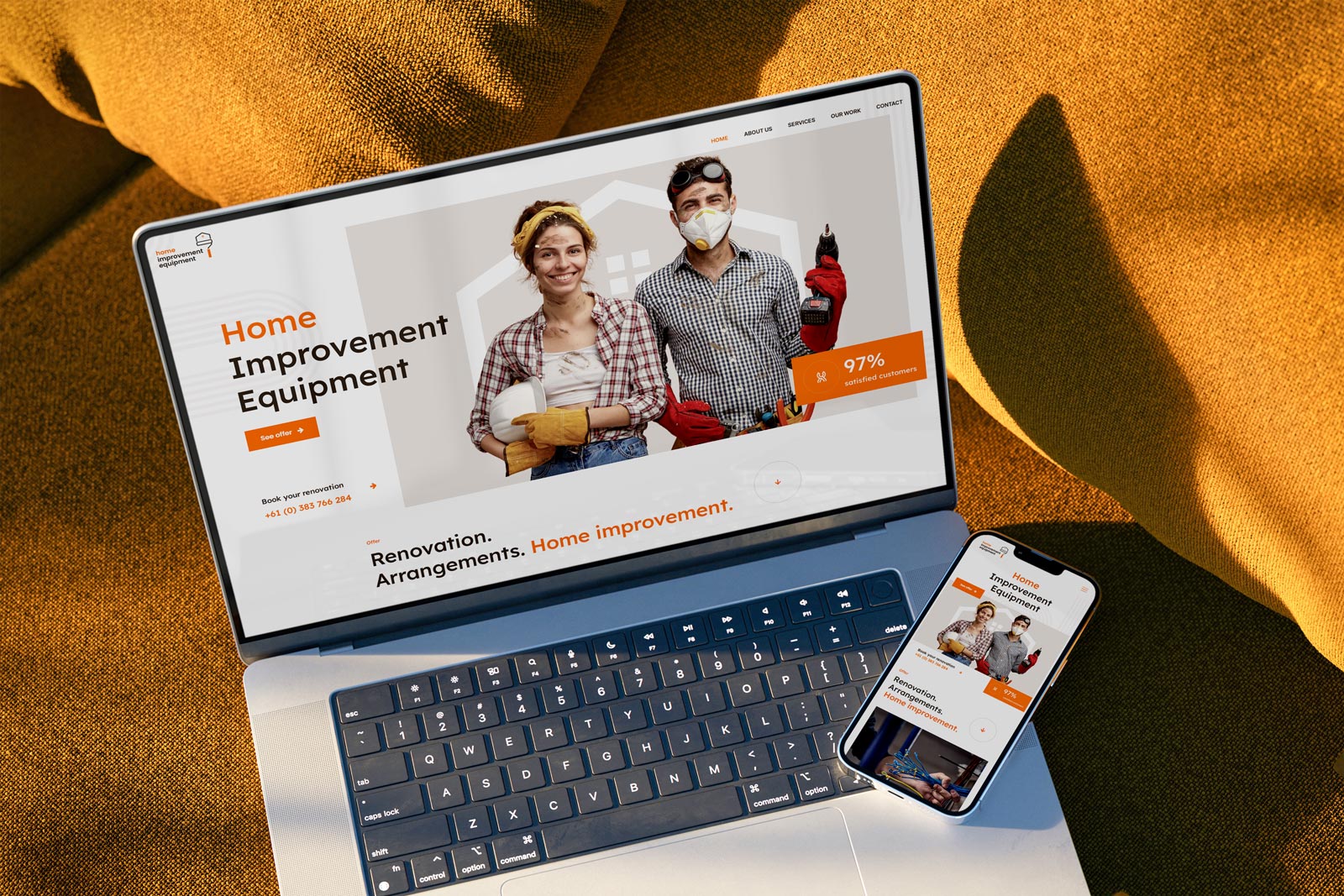 Available Format: Layered PSD with smart object insertion
License: Free for personal and commercial usage
RAR File Includes: Free MacBook Pro & iPhone 13 Mockup PSD
MacBook Pro : 2880 x1800 px
iPhone 13: 1170 x 2532 px

Note:
1. Free Mockup PSD is allowed to share online (A Must Linkback to designbolts.com)
2. Say thanks if you like or share/tweet with your friends. That means a lot to me.
3. And don't forget to subscribe to receive more high-quality premium freebies & awesome articles only.
Download Mockup PSD
More Awesome Free Mockups: