Hello everyone! We are so glad to be back with our super exciting blog and a free yet highly editable photo frame poster mock-up PSD file for you guys. But before we start sharing what you all need to know about creating stunning photo frame posters for yourself or for the businesses that you are working with, we would like to take this moment and thank you for the love and support that you send our way and for also sharing our blogs with the people that you love and care for. And we hope to see more of that happening in the future too.
If you are into interior designing or running a business that focuses on providing the designers and your direct customers with stuff then our free photo frame poster mock-up PSD file will help you create impressive things in no time and we can bet that you will enjoy working on a highly editable file too as it will let you incorporate anything and everything that you would want to incorporate without having to worry about any restrictions whatsoever.
There are many things that you need to keep in mind to run a successful business; for example, you need to know what your clients and customers are looking for so that you can get them the exact stuff for such a great price that they would never look at any other brand because they would know that you do not compromise on quality and building a loyal customer base as well but when it comes to designing a home, office or any personal/commercial space, the goal is to provide the guests and visitors with an experience that they would never be able to forget. And that is exactly why we needed to share our free photo frame poster mock-up PSD file with you guys so that you can utilize it for your upcoming projects and then some more to impress yourselves as well as the people that you are going to sell your products to.
In order to create stunningly attractive photo frame posters, you first need to know what your needs are or what your customers are expecting from you. And if you are planning to renovate or decorate your room, get to know it before you start working on the frame and poster designs, alright? As in what's the overall theme that you are going to go with? Is it something subtle or are you inclined toward a Bohemian theme? Do you plan to give your room a contemporary look or are you planning to make it look modern and classy? Work on these themes and then decide what the photo frames and posters will look like.
Similarly, for your clients and customers that you are going to cater to through your online or physical store, learn how they like their rooms and office spaces. What are the themes that they would want to go with? Or if that is something that they do not know or can decide so let them decide that too by offering them services, suggestions, tips, etc. which will help them figure out their element so that they can give you a go-ahead for the photo frames and posters for that matter. You will be surprised to know how these things will help you and your customers in making just the right decisions for all of their personal and professional spaces.
Lastly, keep in mind that for any design pitch to be successful, it is extremely important for you to present your decision makers with the ideas and visuals that will help them imagine how things are going to look in real life as that will allow them to make informed business decisions, you know. You can only achieve that level of perfection while dealing with your customers, etc. when you know how to do your thing and by thing here, we mean when you know how to make your mock-up presentations so meaningful that they can't help but want to execute the campaigns, designs, etc. to make their mark within the market. Allow yourself to make nice and detailed mock-up presentations so that you can be extra impressive while presenting in one of the board rooms in the near future.
That is all for today, guys! We hope that you not only had a great time reading the blog but that you will also share it with your favorite colleagues, graphic designer friends, acquaintances, etc. as well so that they can also design beautiful photo frame posters for their upcoming projects like pro. We will see you guys next time with something more fun and exciting to read and work on, until then keep making magical designs and more.
Free Photo Frame Poster Mockup PSD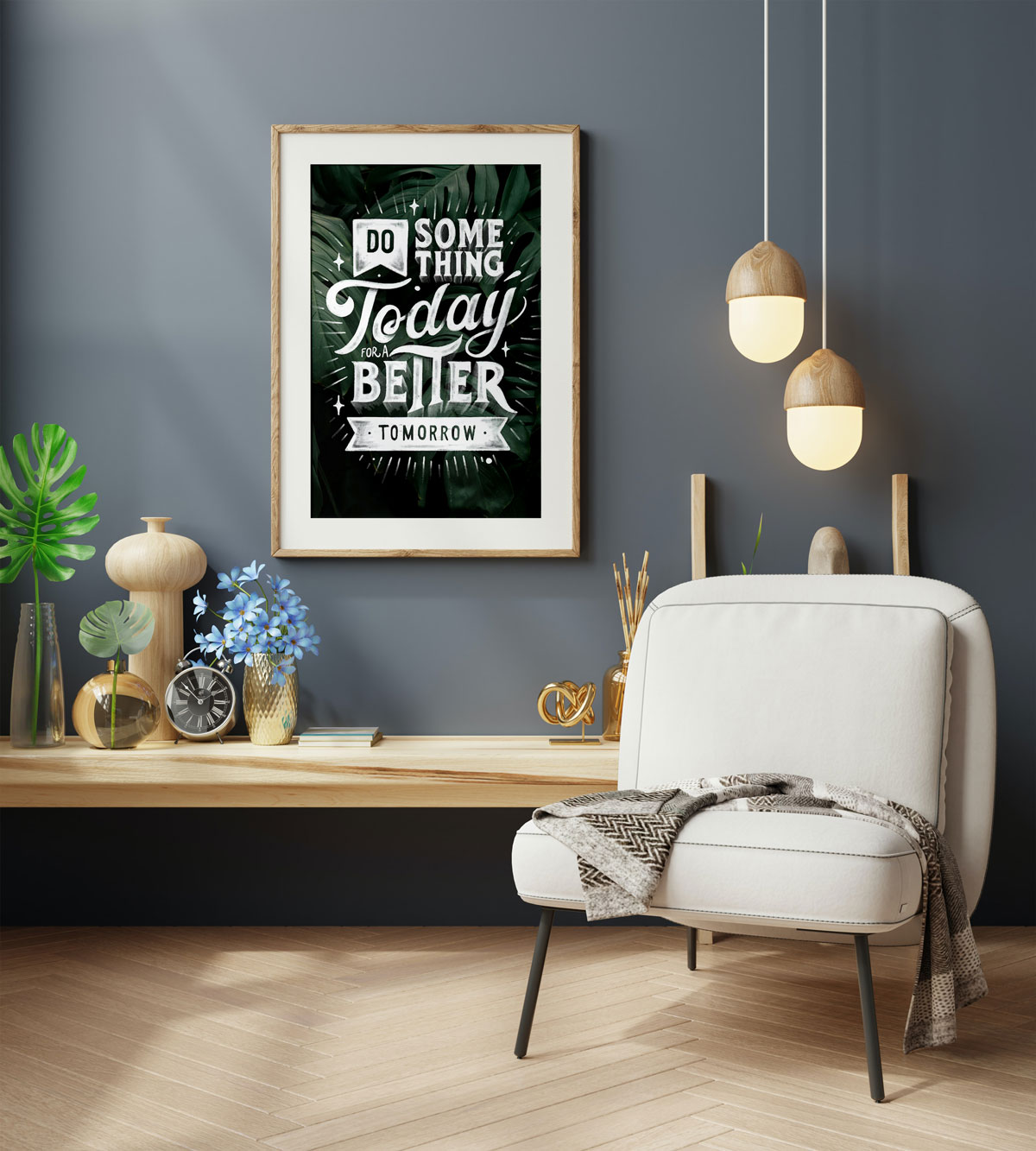 Available Format: Photoshop PSD
License: Free for personal and commercial usage
File Format: WinRAR
Mock-up Resolution: 4000 x 4444 px
Image by pikisuperstar on Freepik
Note:
1. Free Poster Mockup is allowed to share online (A Must Linkback to this page)
2. Say thanks if you like or share/tweet with your friends. That means a lot to me.
3. And don't forget to follow or subscribe to receive more high quality premium freebies & awesome articles only.
Download Poster Mockup
Recommended: