Hi everyone! We are back with yet another exciting and helpful blog of ours and we can bet that you are going to love reading it as it also has a free yet highly editable brown wooden stamp mock-up PSD file to offer. And we will be sharing everything that you need to know to create your own fascinating stamp designs. Before we do that, we would like to thank you guys for the love and support that you always send our way and for spreading our blogs within your personal and professional circles.
Stamps go way back in time like really back as the first ever rubber stamp was made somewhere in 1844 but the process of stamping was started before that and it has been in use ever since. We see many different offices that use their official stamps to let the concerned people know that a document has been attested, rejected, and stuff like that or has been dealt with by the authorities which could include the local bodies such as police stations, commissions, banks, and other organizations. Stamps are also used by superstores and small shops as well which approve the bills for a smoother checkout.
So, there are many uses for rubber stamps and that is why we needed to share the one that we have made for you guys and that you must use to design your own stamps or help your clients, etc. to upgrade their old stamp designs and bring in something new to the table – quite literally. Now, as we all know that the content of the stamp is very formal and to the point, right?
For example; you are either going for a single-word wooden stamp which will be used by the organization or there is going to be a stamp that will be used by the individuals so that it will have to have the names of the respective persons, their designations, company name, etc. But even then, that is something that is like very standard and all, and it is literally the design of the stamp that brings more aesthetic value to the stamp itself.
We are sure that many people might be of the view that it does not matter how the body of the stamp looks like but that is not true because there are individuals and organizations that like their office stationery items to look classy and stylish and when you are making stuff for them, it is important to cater to their needs, you know. And we know that our free brown wooden stamp mock-up PSD file will allow you guys to be as creative as you would want to be and will end up creating beautiful stamp bodies for your clients and direct customers.
We know that we have said this many times before but this is something that is super important for anyone and everyone who wishes to excel in their field to always take out some time and work on the mock-ups as well because they not only save you from the hassle of creating something new from the scratch but you will also be able to leave a powerful impression on your team members and clients, etc. who would know that you put your heart and soul into making this project a success and we are sure that you will be able to bag the business deal quite easily as well.
As you can see that we have placed the stamps nicely to let you guys display your designs in a more engaging way while keeping the entire setting very professional and to the point so that whenever you will share your stamp ideas & designs with your clients, you will be able to do all things perfectly well.
We want to also add here that while designing the wooden stamps, think of as many ideas as you can that will make the stamps look more than just amazing and also pay attention to the content of the stamps as well by making sure that there are no typos, and that you have spelled the name of the individual/company correctly and just the way they write it so that there is harmony in all their communication.
That is all for today from our end! We hope that you guys not only enjoyed reading the blog but that you will also share it with your graphic designer friends and favorite colleagues as well and we will see you guys next time with something more fun and exciting to read and work on. Also, do let us know if you guys have any special requests to make and we promise to be back super soon with your requested content and more in our upcoming blogs.
Free Brown Wooden Stamp Mockup PSD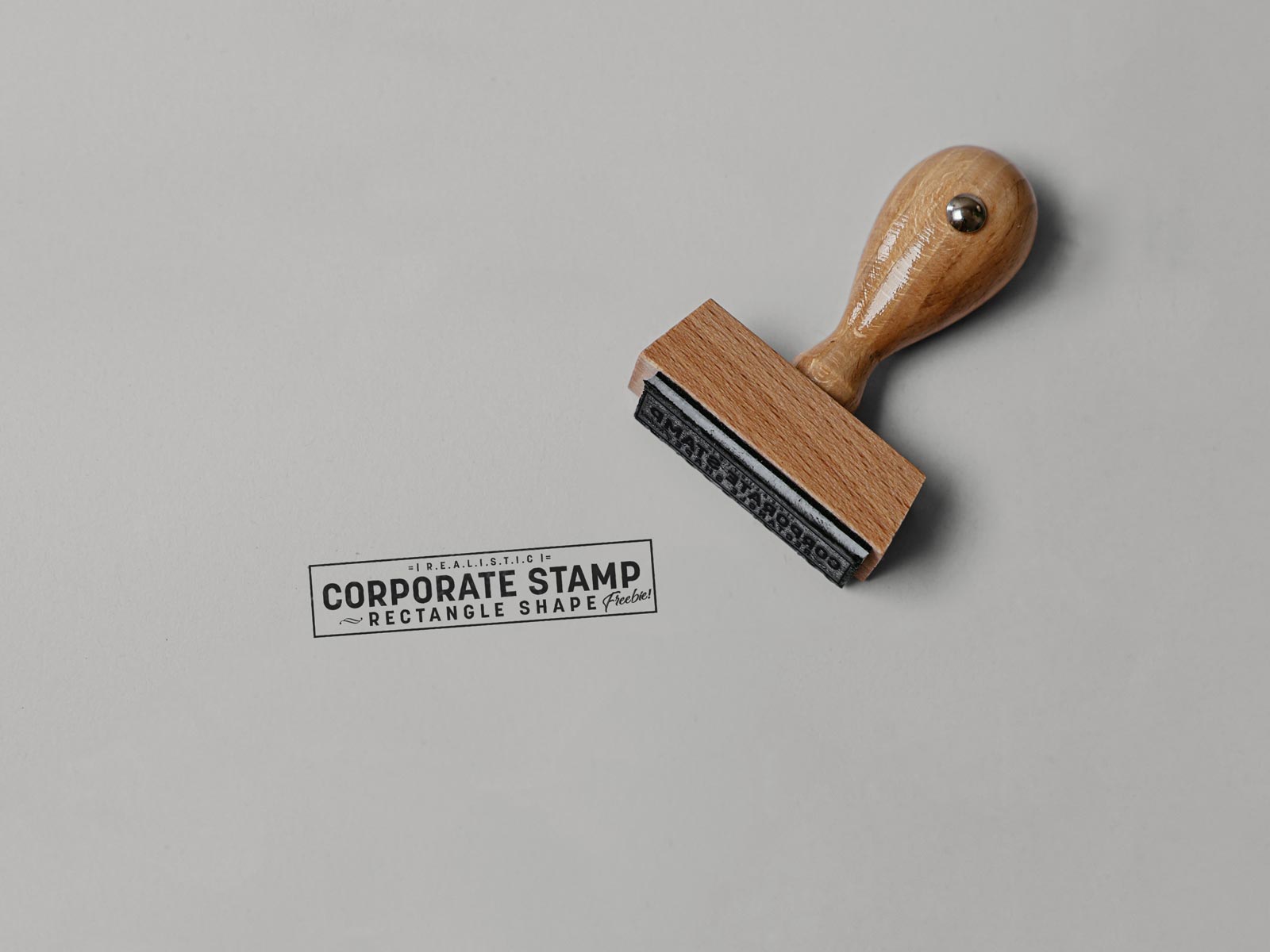 Available Format: Photoshop PSD
License: Free for personal and commercial usage
File Format: WinRAR
Mockup Resolution: 4000 x 3000 px
Note:
1. Free Stamp Mockup is allowed to share online (A Must Linkback to this page)
2. Say thanks if you like or share/tweet with your friends. That means a lot to me.
3. And don't forget to follow or subscribe to receive more high quality premium freebies & awesome articles only.
Download Stamp Mockup
More Stamp Mockup PSD Files: