Hello there everyone! We hope that you guys are having a really nice time reading our blogs and that you are very excited to check out the 10 best free blogging magazine WordPress themes that you must check out in 2023 and make the most of them for a blog that you own or for your client's blog. And even if you don't have a blog to manage, you can still share the information with your near and dear ones so they can up their blogging game in 2023. We can't wait to share everything that you guys need to know about these 10 best and absolutely free blogging magazine WordPress themes but before doing that we would like to take a moment to thank you all for your love and support and for always making sure that your friends, colleagues, and family members are also reading our blogs and utilizing the information for their personal or commercial projects.
When it comes to blogging in recent times, we are sure that you guys are aware of the fact that it has become a thing now as compared to blogging that was being done in the early 2000s. There are multiple reasons behind the upgrade of blogging and how not only bloggers but other content creators have also started to create blogs on a website that earns them more credibility and they happen to engage with their audiences in a more detailed fashion as well. In addition to that, blogging is a very effective tool for digital marketing. We are delighted to share this information with you guys that many businesses worldwide have blogs on their websites that help them connect with their target audiences more effectively.
We are sure that most of you guys know that for blogging themes, WordPress has always been the favorite option, and anyone and everyone who needs to get a good deal or wants to use a free theme has always turned to WordPress for one reason or the other and what we like the most about WordPress is that you can save a lot of your time while you create an amazing blog for yourself or for one of your clients, and in addition to that, you can also incorporate plugins that will help you make your website even more engaging and worth visiting at least once during the day. And, of course, you also have to make sure that the content that you are putting up on the website is relevant to the business, answers the queries of your audiences, and also helps you improve your ranking on the internet as well.
In this part of our blog, we will share what you can expect from the 10 best free blogging magazine WordPress themes. Make sure that you guys read the blog until the end to make an informed decision for yourself or one of your clients. Know that a good WordPress (blogging magazine) theme offers multiple pointers that will help you pick it and then use it for your blog for example:
1. EASY NAVIGATION
The first and foremost factor that decides the fate of a good website is that it is easy to navigate and we know that you guys will agree with us on that. But when it comes to WordPress blogging magazine themes, it becomes super evident that all the themes despite being free are easy to use and navigate – and not just from the front end, but these themes are also easy to use and incorporate from the back end too. Sounds great, right? Well, there's more!
2. MOBILE-FRIENDLY
No matter how big or small your blog / business is, if you have a website, it has got to be mobile-friendly and you'll see the positive outcome and word of mouth being spread in the market.
3. SEO-OPTIMIZED
A good WordPress blogging magazine theme is also SEO-optimized and in addition to that, it also offers cross-browser compatibility, as well as it supports SEO plugins too making it a complete package.
4. FULLY CUSTOMIZABLE
We like how WordPress themes offer customization options so that you can make your website stand out among the crowd and always stay ahead in the game too. And even if you lack knowledge of coding, you will still be able to customize your website as per your requirements.
That is all for today, you guys! We hope that you not only enjoyed reading the blog today but that you will also take out some of your time to share your feedback with us in the comments section. We would also like to encourage you guys to share the blog with your blogger friends, family members, students and acquaintances, etc. as well so that they can incorporate one of the best free blogging magazine WordPress themes in their blog and continue being awesome. Lastly, feel free to share your special requests as well so that we can work on them and be back here super soon with your requested content and more.
1. Canard Magazine WordPress Theme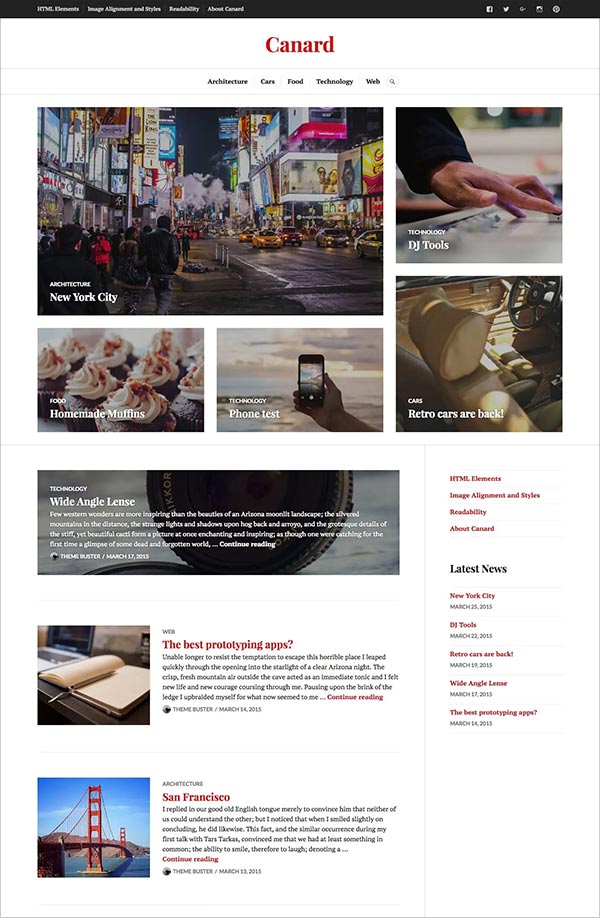 2. Cerauno User-Friendly Magazine Theme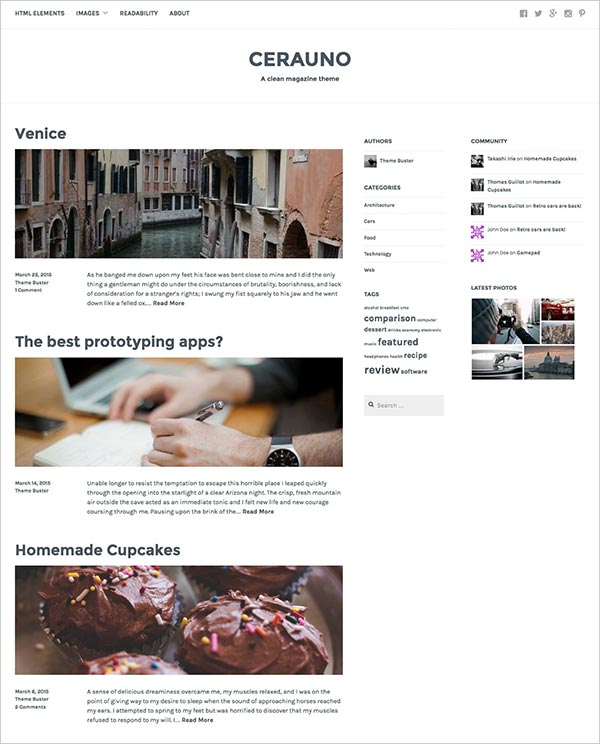 3. Colinear Magazine Style WordPress Theme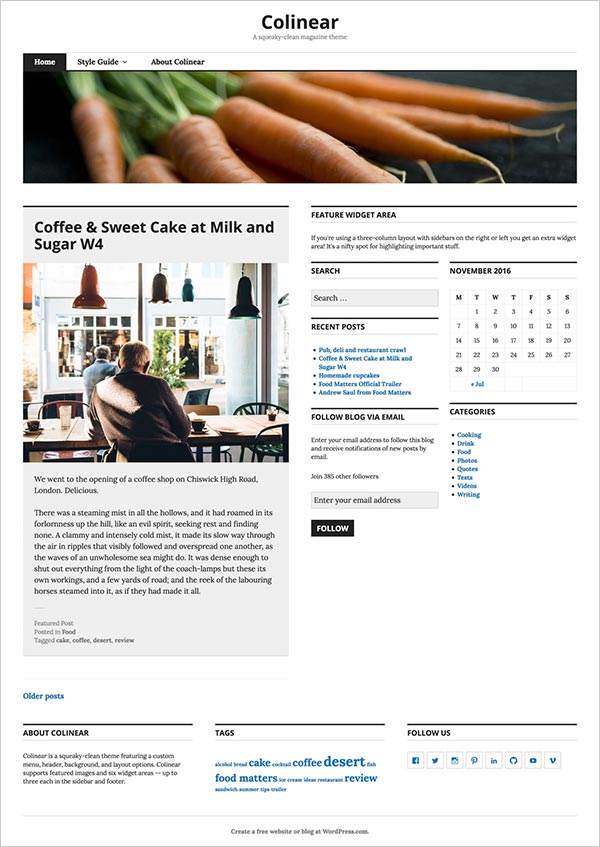 4. Rowling Online Magazine / Personal Blog WordPress Theme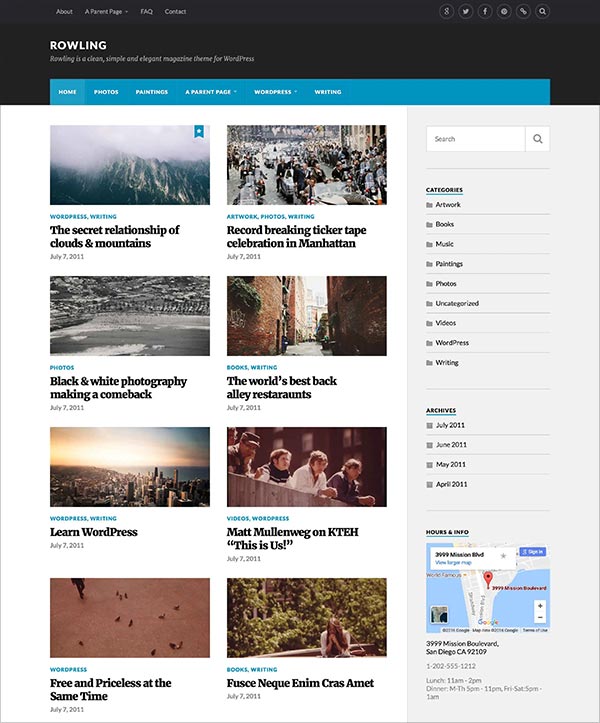 5. Rebalance simple portfolio theme for photographers, artists, and graphic designers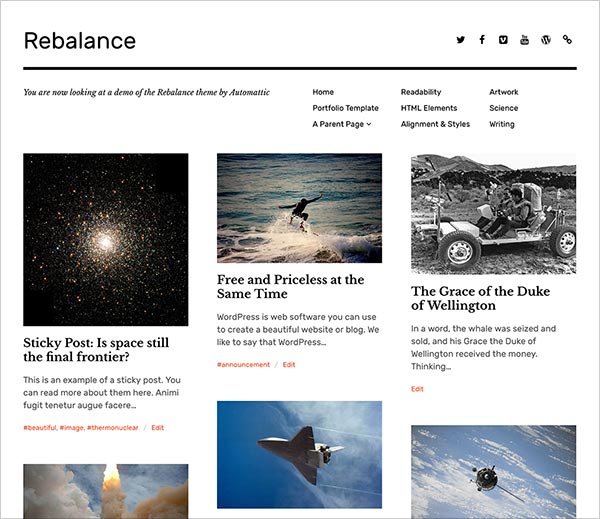 6. Masu Blogging WordPress Theme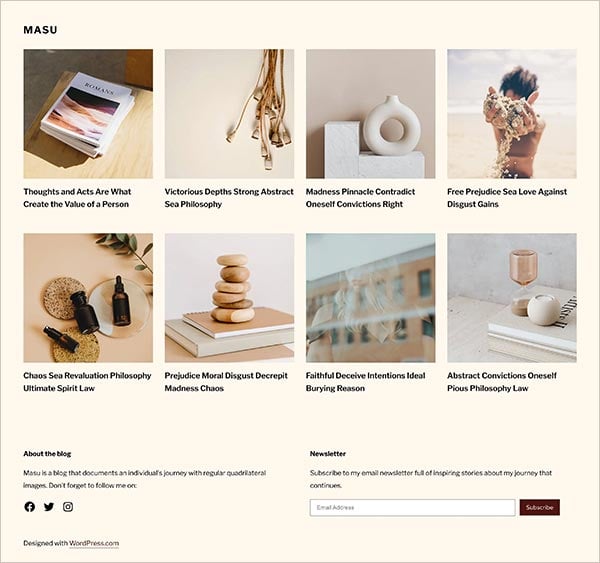 7. AltoFocus Free Blogging WordPress Theme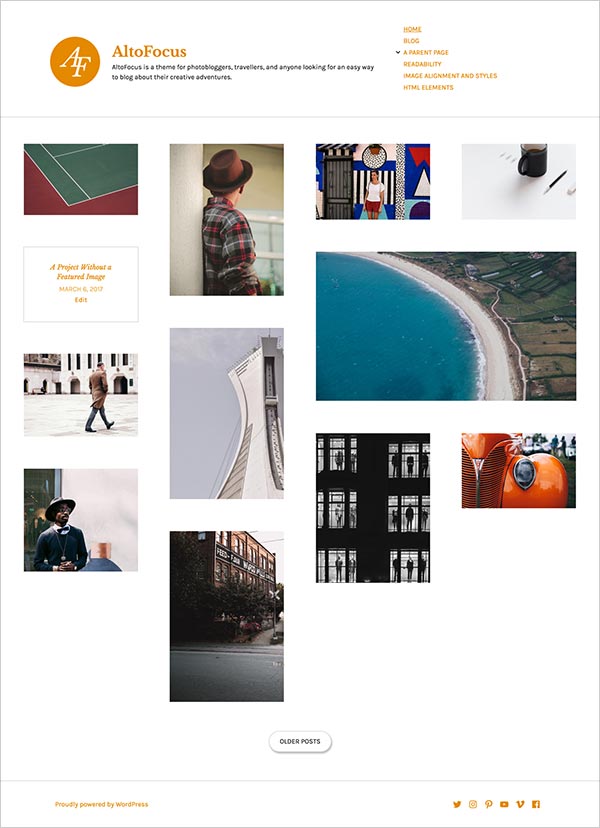 7. Apostrophe 2 Fully Responsive Magazine WP Theme 2023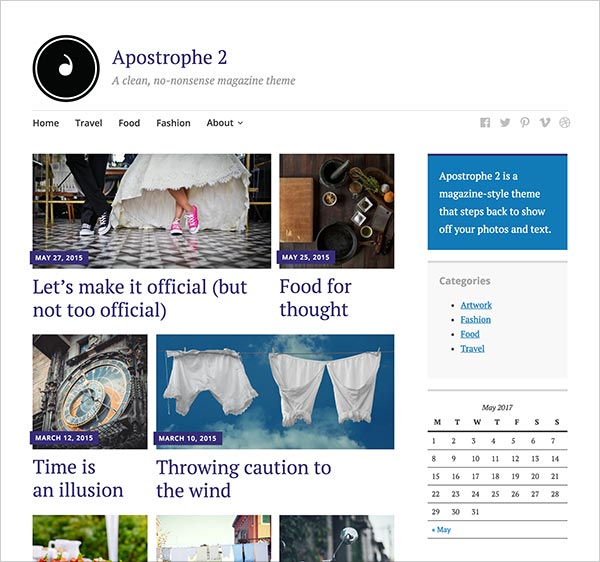 8. Baskerville 2 Perfect Blogging Theme For WordPress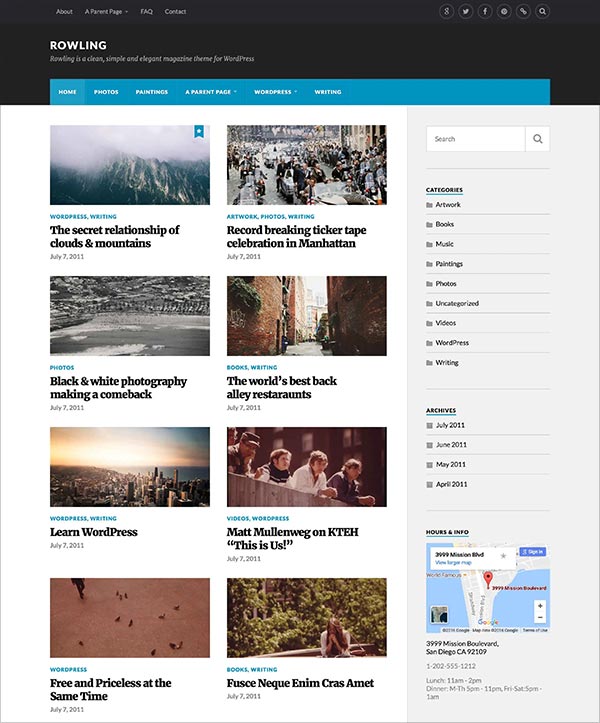 9. Twenty Sixteen Perfect for Blogs
10. Photos Image-centric Clean WordPress theme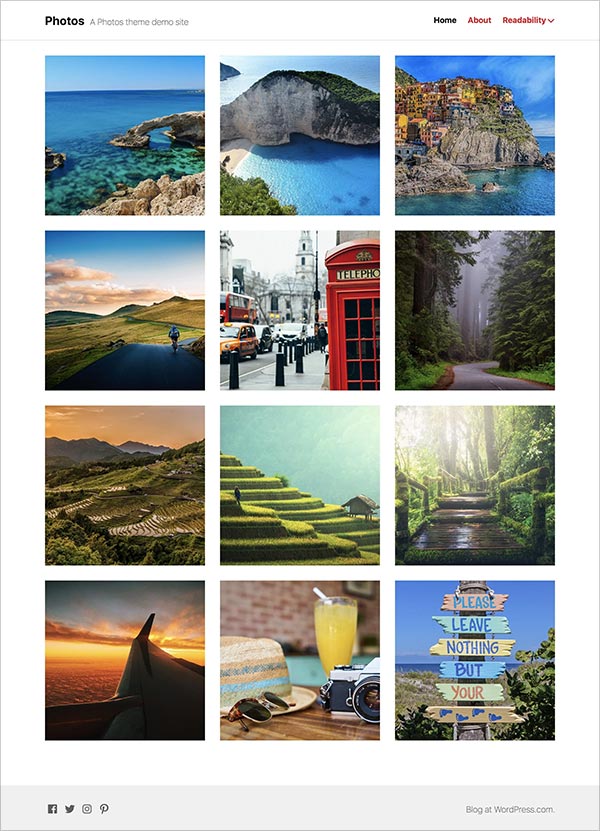 Recommended: