Hi there, hello there! We hope that your work life and life, in general, are treating you well and that blogs, creative design tips and tricks and everything else that we happen to share here are proving to be super beneficial for your personal and professional needs. In our today's blog, we are going to be talking about what visual marketing is and how effective it can be for your business or for the ones that you are associated with and we can't wait to share everything that you guys need to know in order to make informed decisions. But before we do that, we would like to take a moment and thank you all for the support and love that you guys send our way and for always making sure that your near and dear ones are not only reading our blogs but making the most of them too. And we would love to see more of that happening in the future as well.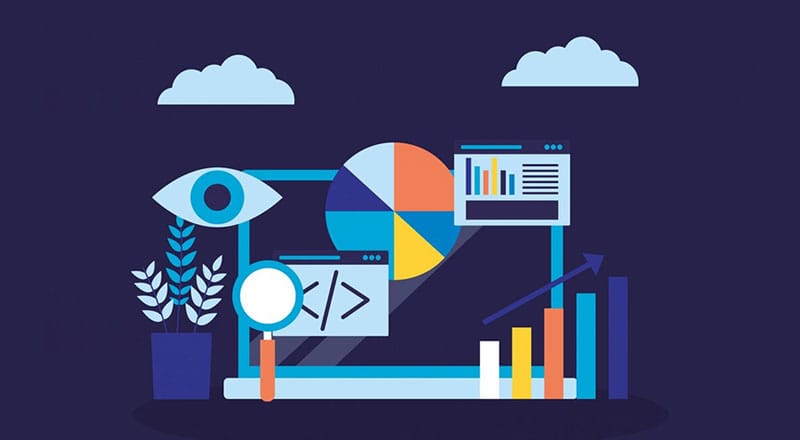 Okay so, to understand how effective visual marketing is, the first and foremost step is to know and understand what visual marketing basically is. Make sure that you read the blog carefully to know more and make intelligent decisions in the future.
Visual marketing is a marketing strategy that heavily relies on the use of visual elements to communicate a message or to promote a service, product, brand or even an idea for that matter. This marketing strategy quite literally leverages the power of images, graphics, videos as well as other visual content including static posts, memes, GIFs, etc. to engage with the target audiences while also enhancing their visual experience for them. Once you have gained the attention and trust of your target audiences, you can easily convince them to purchase a product from you or benefit from your services too.
We would also like to mention here that visual marketing happens to be one of the most useful strategies in today's digital age because we are sure that you guys must have also seen that all the digital and social media platforms – no matter which ones you are using at the moment are almost always crowded with too much information and that the attention spans are also decreasing which means that you have to gauge with your target audiences within seconds not only read your branded message but take an action too such as following one of or all your digital and social media accounts, visiting your website or their nearest physical store and making a purchase or even referring your business to one of their friends, family members, etc. as well.
In this part of our blog, we are going to be talking about the key components of visual marketing to help you guys better understand the concept and utilize it for your personal and commercial needs and purposes. Feel free to consider these components for your upcoming campaigns which include images and graphics which are static in nature and are basically designed to be published on digital, social and conventional media. Then there are visuals that are specially created for the websites and other marketing materials to convey relevant information to the target audiences. Then we have videos, infographics as well and high-quality professional photography that will help you attract your audiences instantly. We would also like to mention here that logo and branding designs also fall under the category of visual marketing and if you know how to work around them, then you will always be ahead in the game.
In addition to that, there are also print and other relevant advertising materials which you can make the most of. They include brochures, posters as well as billboards. Any form of visual marketing is super effective for any business and must be incorporated into creating all sorts of communication for the brand's products/services as such content is not only more impactful than text but it is also attention-grabbing and memorable and of course, you will also get to tell your story through your visuals too.
That is all for today, you guys! We not only hope that you had a very nice time reading this blog but that you will also take some time and share your valuable feedback with us in the comments section down below. While you are at it, don't forget to share it with your friends, favorite colleagues as well as your students, etc. so that they can also work on their upcoming tasks and projects by seeking guidance from today's blog.
We will see you guys next time with something more exciting and fun to read and work on; until then keep reading our blogs and sharing them with the people that you love and care for.
Recommended: