A successful company must have the resilience to kick back after experiencing difficult times. It doesn't matter the size of the firm. It is crucial to be prepared to face any challenge.
Let's take a moment and recognize entrepreneurs and small business owners like you. It is fast to equip change since you don't have to undergo lengthy corporate approval procedures. 
If you have recently launched a business, you can become resilient, agile, and flexible during the unexpected.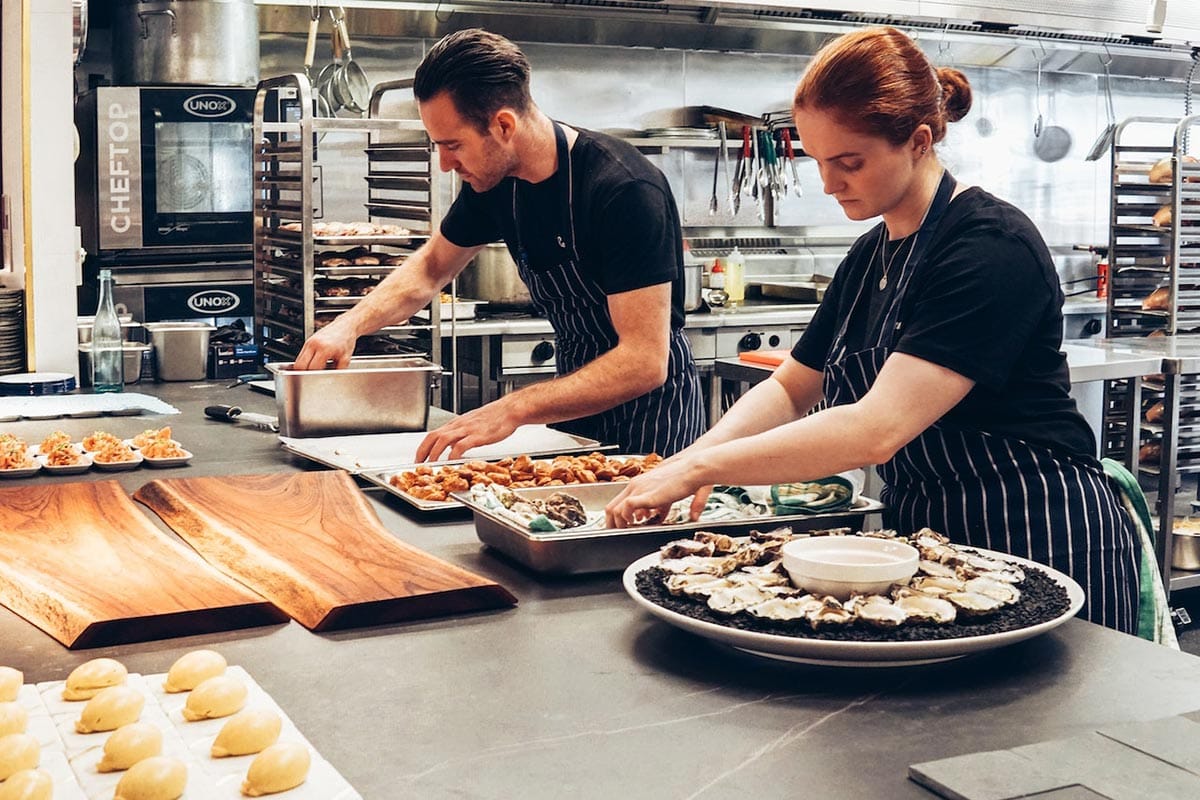 9 Resilience Tips for Small Businesses
Some things that can quickly impact your small business include unexpected market changes, emerging competitors, and disruptions. So, how do you handle a rainy day in your business venture? Here, we've gathered ten strategic tips to help your business survive and adapt during economic downturns.
1. Manage your cash flow 
All businesses must work on cash flow management to achieve success. But, during a difficult period, it becomes even more essential. Due to the necessary cost reduction measures, business owners need to ensure their cash flow stays healthy.
Although it is a daunting task, you'll be able to thrive during an economic crisis. Creating a budget is one way to help you manage your firm's cash flow. With this, you'll be able to understand your income and expenses, allowing you to cut off unnecessary spending.
Another strategy is to reduce overhead costs like utilities, rent, and salaries without implicating quality. You can also focus on generating revenue to stay stable in any event.
2. Diversify your revenue streams 
If you're aspiring to become an entrepreneur or already there, leverage diversification. It is an excellent strategy with several benefits to help you survive any unexpected disaster. 
Since there are several ways to diversify your revenue streams, you can try a few. For instance, you can expand into new markets and target customers in different geographic regions. 
Another tip to diversify your revenue is creating new services and ensuring your customers find them attractive. Even though diversification is not a luxurious strategy, it is vital for your survival. 
3. Make more money
Money is necessary for all small businesses since it helps them grow, operate, and adapt to changes quickly. So, without adequate financial resources, your business can suffer. It may be unable to cover daily operational expenses like utility bills, rent, and payroll. Due to insufficient funds, it will struggle to keep afloat and achieve long-term goals. 
The good news is that passive income can play a significant role in rescuing a dying business. It can help your business to build wealth and improve its cash flow. And since passive income streams allow firms to earn more, financial security and stability will improve.
Also, passive income streams can give you money from anywhere if you want to change location as an entrepreneur. Many passive income streams help you make extra money. Passive income ventures can help your business save some bucks without too much effort.
4. Adopt digital technologies 
Businesses that are willing to embrace digital technologies are better equipped. If you own a business, take advantage and see some transformation. They can respond quickly to shifting market conditions. Even significant economic and social changes like globalization cannot put them down.
It doesn't matter whether the interruptions are big or small; such businesses are crisis-tolerant. They are flexible and ready to survive. Also, due to digital solutions like cloud computing, there is an increased chance of resilience. 
So, integrate digital technology in all areas of your business. It will change everything. You'll experience increased profits and better customer service. Your resource management will also become stronger.
5. Increase customer engagement 
Improve customer engagement if you want to see your company thrive even during challenging times. Even though you're always busy, take a minute and focus on building your relationship with your customers. Let them know you're there with them despite the situation and working on giving them the best.
You can also connect with them personally by sending them direct emails based on the products they buy. You'll feel good and put your business in a better position. When reaching out to your customers, maximize each touchpoint using tools like CRM. It will help you build stronger connections and also become more social.
6. Cross-train employees
Train your employees in many roles to ensure flexibility in case of staff shortages or changing job requirements. With this, everyone can comfortably carry out various tasks in the business. For example, when the administrative assistant decides to go on leave, anyone can handle the copy machine. 
Hence, you can deal with any unforeseen circumstance by providing your staff with cross-training. Plus, you'll enjoy several other perks that add value to your business productivity and help it expand. And since this strategy upskills and reskills your employees, you'll build a resilient team.
7. Adapt to challenges quickly
Be agile and willing to pivot your business model if necessary since the business world keeps changing; an entrepreneur needs to adapt.
You need to develop strategies to help you cope during a turbulent period. For instance, you can hire adaptable people with skills and traits to adapt quickly. Nothing is more rewarding than having employees who are resilient, creative, and problem-solvers. It helps your company to adapt to any challenges within a short duration. 
8. Insurance coverage
Review your insurance policies to ensure they cover potential risks that could affect your business. Without this measure, you incur medical costs, replacement costs, and legal fees. And if you're not in a good financial position, it will be bad for your business.
Hence, increase your small business's credibility to gain customers' confidence. You'll also save a lot of money investing in business insurance. It will minimize losses in disastrous situations and help you settle ongoing bills like loans, rent, and payroll. Also, insurance will replace or fix damaged business property after an unexpected occurrence. 
9. Seek a professional advice 
As a business owner, expect to face opportunities and challenges in your journey, which is normal. And since some people have experienced that before, don't hesitate to ask for help.
Consult about financial matters to find a suitable and secure road map for your business. Also, learn more about business rules and regulations from these professionals since their advice is valuable. By doing this, you can avoid the downsides and become more successful in your business.
Bottom Line 
As time goes by, the business environment keeps changing. So, there is no formula for small business owners to follow. While tough times are there, they only come and go. If you're a small business owner, take your time to learn various resilient tips. And by implementing these tips, your small business will thrive. You'll also be more prepared to withstand tough times and emerge stronger than your competitors.
Recommended: