Nexus 7 Specs:
Get ready to get rid of your snail speed phones and devices and plunge into the world of Nexus 7 Which is made by ASUS. It offers quad-core Qualcomm Snapdragon™ S4 Pro processor and 2GB of RAM, everything runs faster than a rocket.

Nexus 7, a world of Craze:
It is the world of advancement and technology where every day we are stepping ahead having glamorous gadgets and up to dated version of devices. Pleasant thing is now we have upgraded versions of gadgets which are amazingly marvelous and excitingly good and getting better with the running era. Google has come up with new tablet—Nexus 7. There are plenty of wow factors in this device. Are you anxious for it's coming out on July 30th 2013 in USA?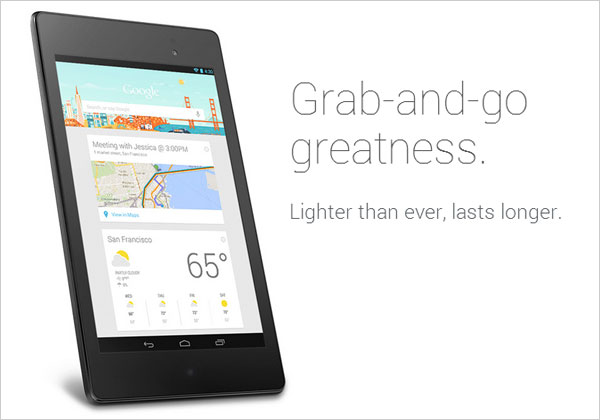 Amazing Outlook with Crisp expression: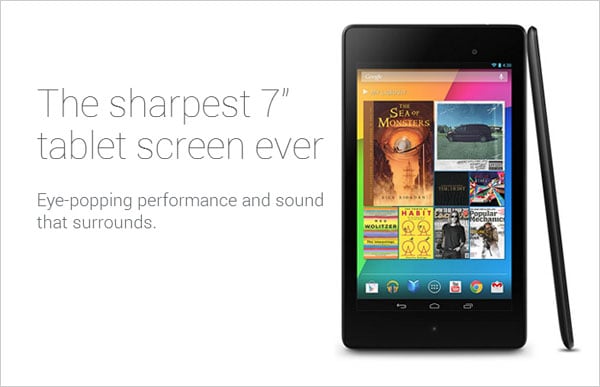 The most potent, handy and intoxicating Nexus 7 is thinner and faster.  Its features make it attractive and firsthand choice for us. You will find it a stunning phenomenon in the grip of your hands. 323 pixels are all set to make the texts popping sharper, images brighter than before and intense than a printed magazine furthermore its having HD Video quality (1080 pixels) will make us watch videos as if touching the objects jumping in it with up to 9 hours of HD video playback. This new Nexus 7 will be accessible in the United States on July 30 (it's availability in other countries is coming soon!) Its design is fine and simple and the slim body has a matte back. Enjoy its soft touch, easy to carry wherever you go. It can sink into little handbags bags, backpacks, and even fix in back-pockets.  

Go For Gaming: Play like a Maniac: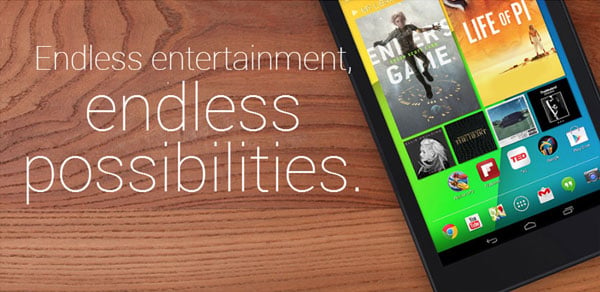 Nexus 7 is awesome when we talk about the craze for gaming you can tilt, tap, and touch your way. Get ready to compete with your friends and gamers around the world. Don't forget to discover new exciting games as well. The most fanciful thing is that you can surf for your favorite apps and get them in seconds. 
Reading books, Watching movies and music mania:
eBooks will make you search for books, listen to streaming radio and millions of songs that you love, watch  thousands of movies on Google Play. The bonus is the movies and games will sound as perfect as you desire.
Let the creative juices flow inside you. Grab a Nexus 7 to power struck your folks.
Buy Nexus 7 tablet from Google Official Website