Education has a vital role to play in our lives, every other person you see is jobless and seeking a job, some does not fit into the frame what companies want, some are undergraduate and cannot find a good job because of the lack of experience companies usually ask for.
This is quite an ordinary tale we hear every now and then, first get your education done and then opt for a good job. My today's post of free simple professional resume templates will help all those wandering jobless souls who want to apply for a job but have little know-how about 'what to write' and 'how to write' in their curriculum vitae.
Good Resume is the piece of paper that holds the evidences and introduction of your skills, strength, specialty and your work understandings which usually comprises of one or two pages. It involves various aspects including education, academics, awards/certificates, honors and your experience etc.
What a job seeker requires in first place is to get his resume in his hand, it should be made in a professional way, otherwise it would carry no weight and would be trashed easily, the resume should always be vocal and attractive enough to hold consideration and get yourself noticed. The companies receive hundreds of resumes on daily basis, what on earth would make them select you if you do not mention "what makes you different"? Curriculum vitae, is one of the most pertinent feature that can be a stepping stone for yourself.  It should reflect the level of confidence and standard of yourself so to work as a spokesperson for you unleashing your potentials, your experiences, your excellence and brilliance of personality. The more comprehensively yet briefly you jot down your talents, the more possibilities you can avail yourself for a new and good job.
You ought to know how a resume should look before applying for a job, you can seek ideas from the templates shown down below; alter any of them as per your requirements, put up your own designation into the templates and there it is done. The first template is free for accounting professionals, whereas graphic designers have to buy themselves the second curriculum vitae template. Have a look!
Free Professional Resume Template For Accounting Professional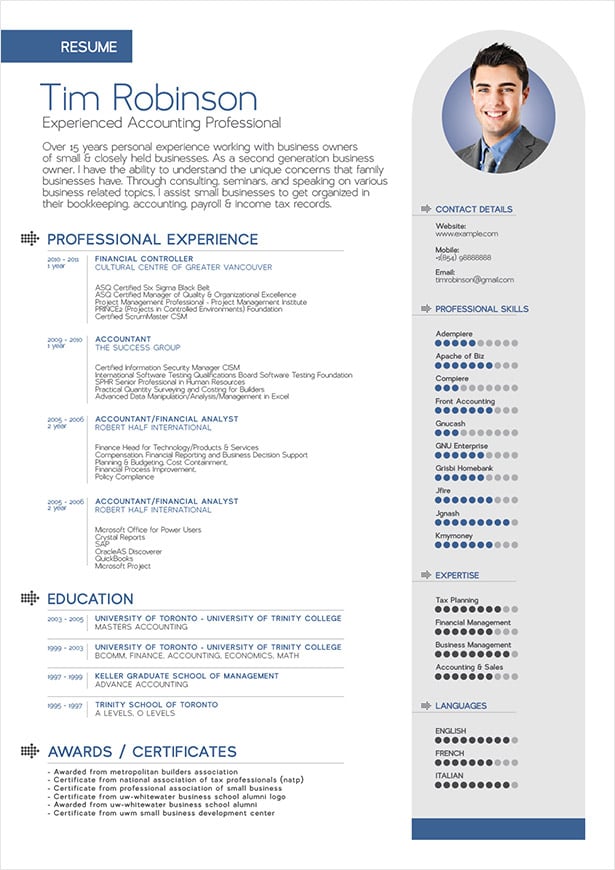 Format: Illustrator Ai (editable file)
License: This free curriculum vitae is for personal use only
Font: Larke Sans
Free Professional Resume template  
Professional Resume Template For Graphic Designer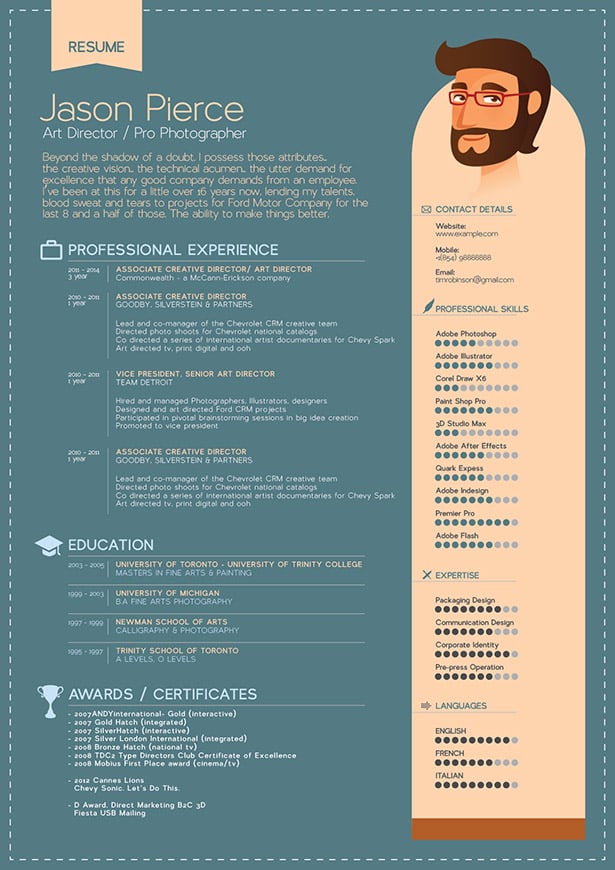 Price: $4.00 only
Format: Illustrator Ai (very easy to edit)
License: For Commercial Use / Avatar Not Included
Font: Larke Sans
[paiddownloads id="84″]
Now all formats are available including:
PSD, Ai, EPS, INDD, PDF, DOC, DOCX & CDR
Download now>  Resume Template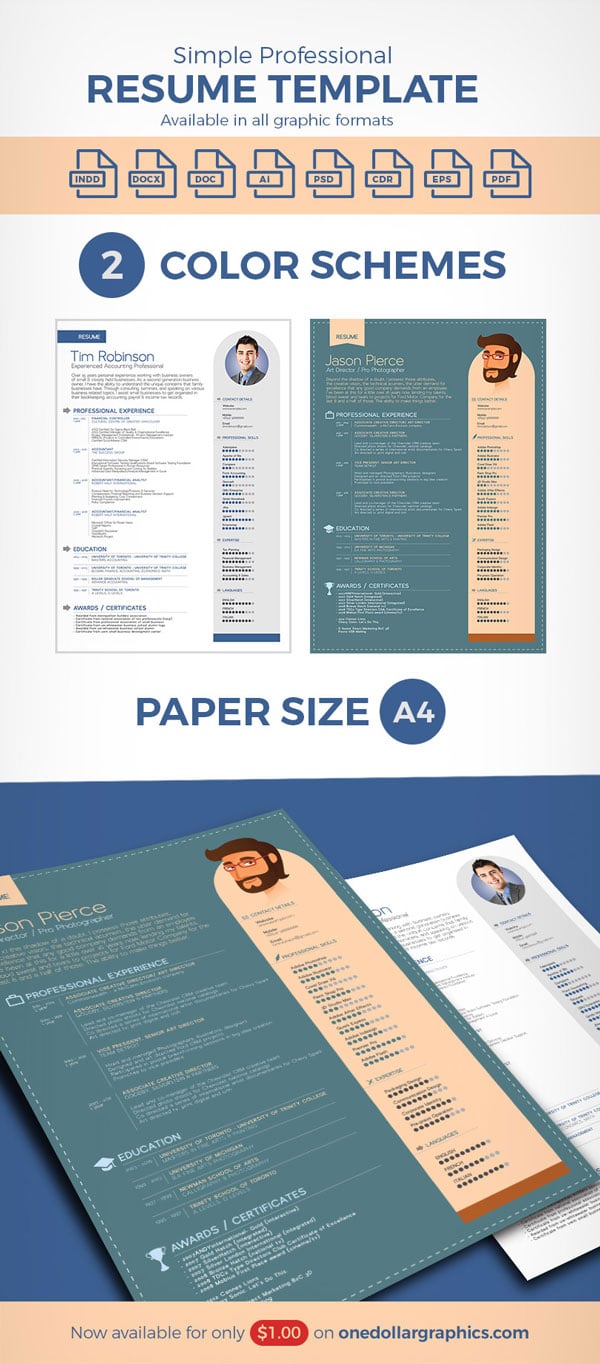 Looking for more High Quality Vectors: