Having a crappy week? Are Stingy clients giving you homicidal thoughts? Game of Thrones taking too long to come out with their next season?
While we mightn't be able to help you with any of the above, we can however make things a little better for you with our set of 10 resourceful freebies.
Stock up on these and life would get a little better and your work a lot easier!
Creativity Enhancing Design Resources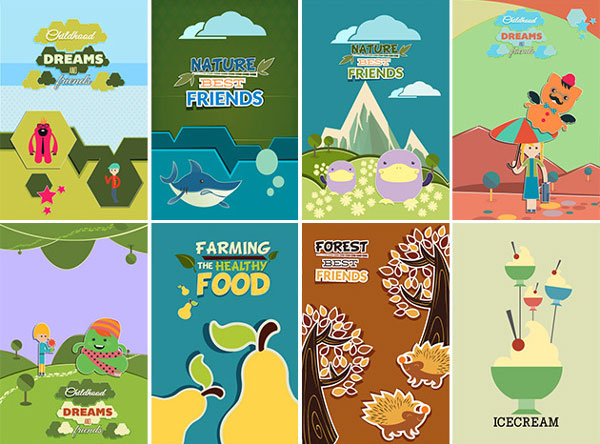 Ever felt like you have run out of ideas, like your creative juices have dried up and the blank white screen staring back at you suddenly looks horrifying? Sure you have, the creative block happens to the best of us, there's no escaping it or is there?
This set of creativity enhancing resources is true to its name. While you can use these as they are for a multitude of projects, these also act as prompts to get your creativity faucet on and to run.
Besides 4 textures and 8 vector illustrations, there are a bunch of vectors that are both usable and further customizable. Grab these now and never face a creativity block again.

70 Free Vector Icons for Touch Screen Gestures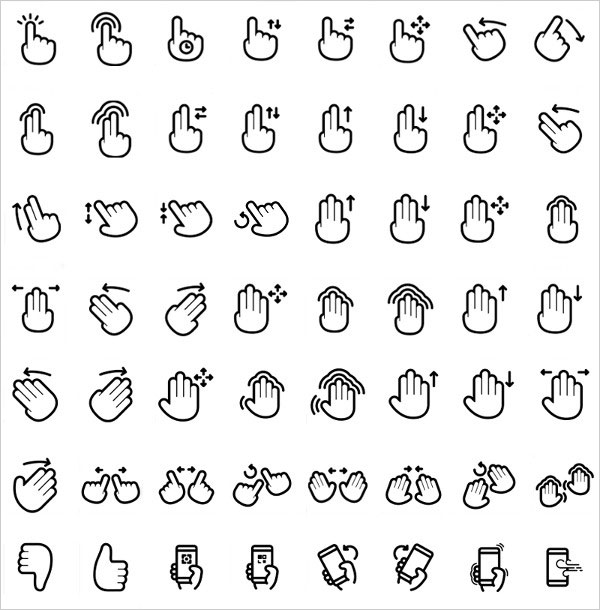 These touch screen gesture icons are the most convenient way to communicate your app's usage. Whether you are holding a demo or a presentation via Skype or explaining one on a webinar, these touch screen gestures would be a saving grace.
A pack of gestures that comprise almost every gesture that you would use on a touch screen, the exhaustive collection would be a prized resource in your kitty.
You will find a use for them user manuals and even web writing. Wherever there's a need for some vital information to be communicated or an important function to be explained with relation to touch screens, these gesture icons will find a fit.

Royalty free graphics worth $54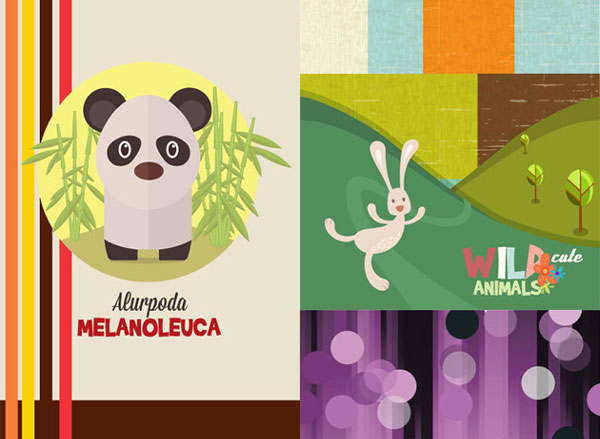 Graphics makes for an essential part of any website. Whether it is to break the monotone, enhance the face value or simply aid in communicating information no designer can make do without a good bundle of graphics.
But most of these cost money and if you're strapped for cash or even if you are not but don't want to spend ridiculously exorbitant amount of money on an image of a suit-clad smiling guy shaking hands, you'd love this set of freebie comprising 3 high-res textures, 22 vectors and 9 vector illustrations.
You can use them in limitless ways – from fabric printing to putting them on mugs and trinkets – with their extended license.

50 Unique Tessellation Pattern Vector Polygon Backgrounds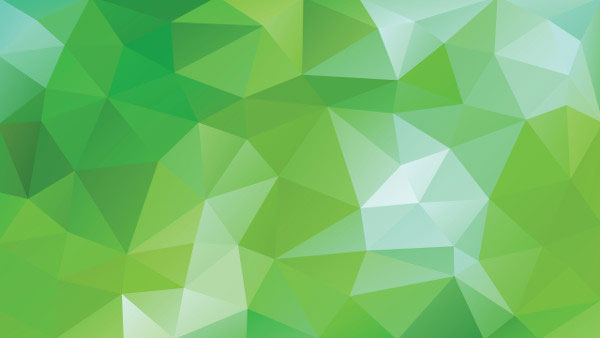 There's a sense of rhythmic calmness associated with tessellation patterns.
Give your work a touch of nature-inspire tessellation patterns that would take the aesthetics of your work notches higher. These tessellation patterns go beyond web usage and can be worked on wall decals, paper printouts, object printing and so much more.
Grab them while they are still available for free and let your imagination soar!

50 Multipurpose Thin Business Icons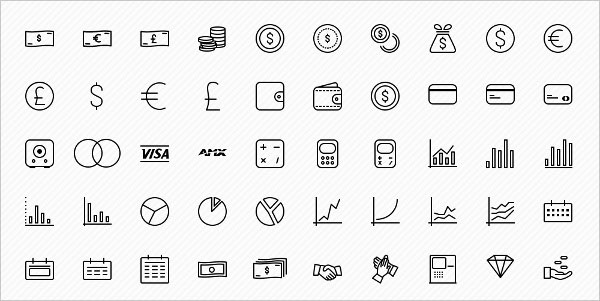 Designing a website for a business does not need a lot of work which is why most of them end up looking bland and boring and identical in so many respects.
If you're one of those who bother about going the extra mile, sometimes something as ordinary as icons can do the job just fine. Icons are pertinent to a good website, it communicates vital information and breaks text.
Icons also give a feel of what the page is about. This set of business specific icons comprise all major icon types like currency icons, wallet icons debit card icons and so much more. You'd find a use for these beyond the general business website too.

32 Free Vector Ribbon Objects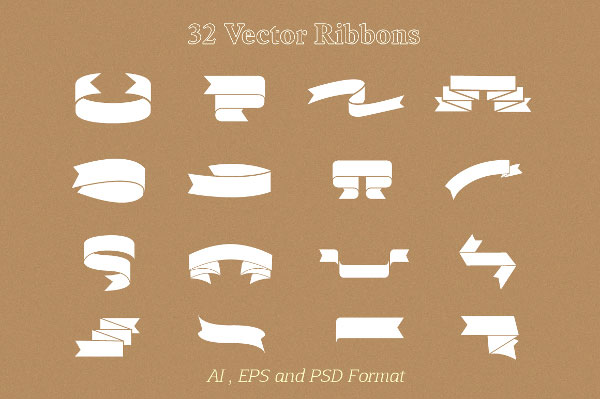 Spruce up your page with vector ribbons that communicate a nice happy feeling.
You can't deny that ribbons are associated with presents and presents make people happy. So use this to declare sale, a price cut, discounts or any other celebration that you want to tell your visitors about.
These vector ribbons could also add to the beauty and visuals by placing them on headers, footers and also for navigation purpose.

200 Free Flat Icons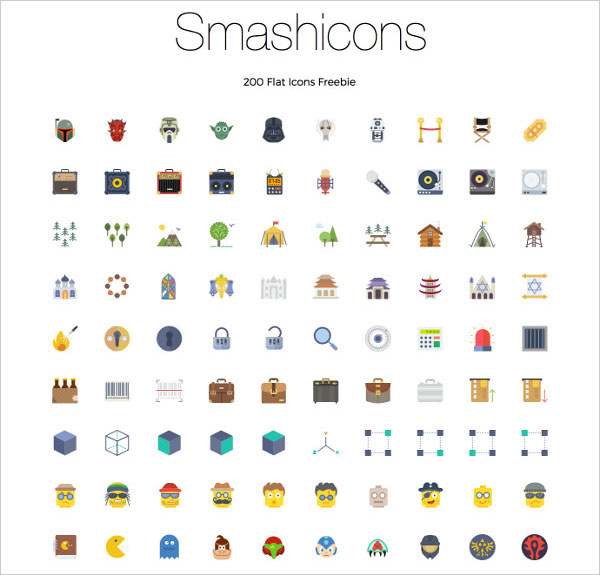 Can we reiterate enough on just how important icons are! These are simple ways to make your work functional and communicative.
So stock up on these 200 flat icons that you will use time and again for a variety of reasons – right from putting them up for relevance to putting them up out of necessity, these icons would make your work so much easier and hassle-free.
The varied set of icons is available in .AI and .sketch versions and can be downloaded in one click.

Awesome Pricing Tables & Banners
Subscription websites are springing up everywhere. As the world becomes a global market place with services and products being exchanged beyond limited geographical territories you have to give due importance to money matters.
And the best way to do that is via clearly drawn up pricing tables and banners- one that have all the important information at one place. This freebie gives you options to choose the right one as per the requirement of your project but whichever one you choose, know that all of them have been carefully made with the aim to provide important information without having to scour the website.
The banners and pricing tables can be used for both personal and commercial projects.

Realistic & Hand-Crafted Food Mock-up Set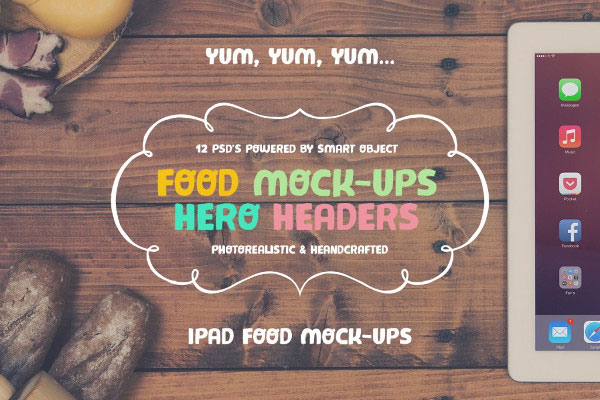 When you are swarmed with projects and have to multitask, you might lose out on inspiration. You can get stuck trying to visualize what the landing page should look like and how you should go about a particular project.
And this especially becomes difficult when you're working on a common subject like food. There are so many food-specific websites and blogs that you are at a fix as to how to do things differently. Fret no more, with this food mockup set that is realistically and beautifully drawn, you can easily get a feel of how to go about it. There are 12 different options to choose from.
And then just add your midas touch, your touch of creativity and create a masterpiece!

Free Invoice Template in HTML with Auto Calculations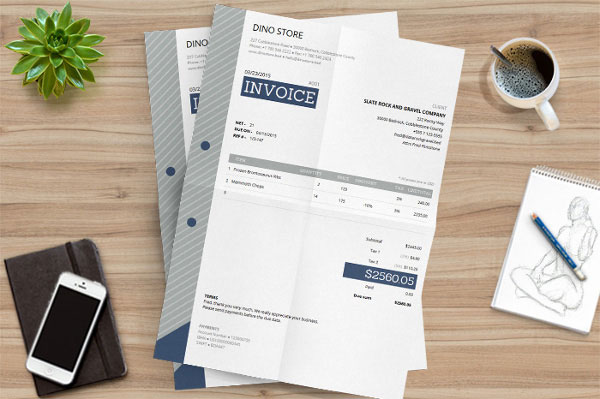 Sending an invoice is such a happy time. You are done with your work, the client likes it and now you are going to get paid for your efforts.
But the entire hassle of drawing an invoice, doing the calculation, checking for errors is both tedious and boring. Not to mention that this isn't hundred percent accurate. With this Invoice template you'll have your invoice ready in minutes!
Just put in the details and you are good to go. The auto calculation deters any mistakes and the clean simple layout carries a professional feel.

More free design freebies and useful resources for designers