Do you own a Canon DSLR with a standard APS-C-sized sensor but want to upgrade to a full-frame Canon DSLR? While full-frame Canon DSLRs are pricier, bigger, and heavier than regular consumer DSLRs, their larger image sensor size (36mm x 24mm), extra rugged construction, and premium specs make them the preferred workhorse of professional photographers.
Full-frame DSLRs are known for producing the best performance in low-light conditions due to their larger photodiodes (pixels). The larger size of the sensor also expands the amount of scenery that can be captured by the camera (which is great for landscape and architectural photographers) and ensures a smaller depth of field (which is ideal for portrait photographers).
Full-frame DSLRs aren't just for professionals though, as many amateur photographers are switching over to full-frame photography. As a result, many camera makers have released lower-cost full-frame DSLR cameras to provide amateur photographers with the benefits of shooting using full-frame DSLRs.
Listed below are the top five best full-frame Canon DSLRs for professional and amateur photographers.
1. Canon EOS 5DS 
Undisputedly the king of all Canon full-frame DSLRs, the Canon EOS 5DS DSLR camera offers an unprecedented 50.6-megapixel, full-frame (36mm x 24mm) CMOS sensor. It can capture 8712 x 5813 pixels and delivers very realistic and finely detailed images. This makes the 5DS ideal for commercial photography, fine art photography, and other applications that require high-resolution performance.
The Canon EOS 5DS also features a 61-point High Density Reticular AF system that includes 41 cross-type AF points and EOS iTR AF for precise autofocus in many situations. Other key specs include a maximum continuous shooting speed of 5fps, and a maximum video resolution of 1080p.
Cons include no Wi-Fi connectivity (which makes transferring pictures from the SD card to the computer a hassle), no Ultra HD video recording, and huge image file sizes.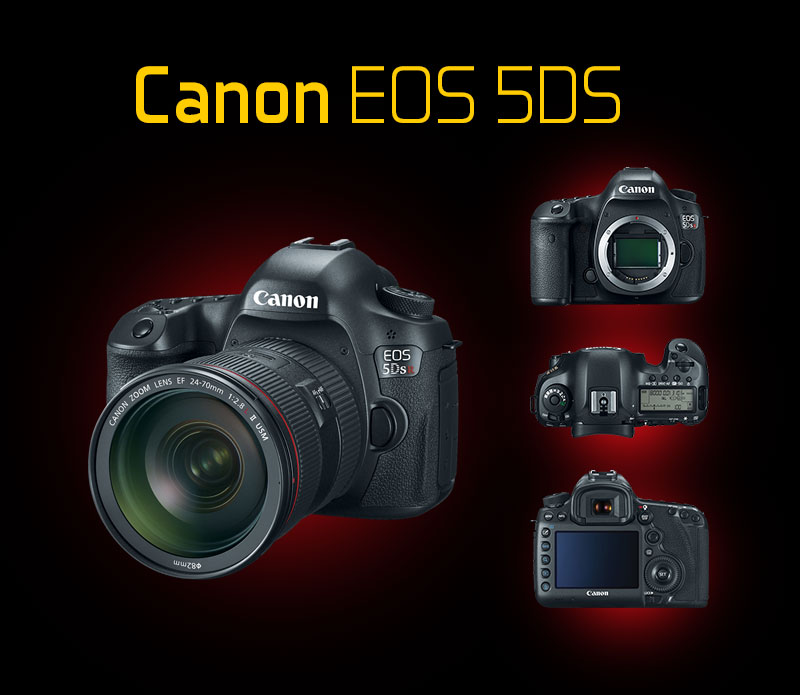 2. Canon EOS 5DS R
The Canon EOS 5DS R features a 50.6-megapixel resolution 35mm CMOS sensor along with dual Digic 6 processors. This enables the camera to capture crisp and finely detailed images. Unlike its counterpart, the Canon EOS 5DS, the 5DS R has low-pass filter effect cancellation, which improves the sensor's sensitivity. Other cool features include a built-in intervalometer, which allows photographers to create time-lapses and long exposures.
The camera is also armed with dual memory card slots, 61-point high density reticular AF with 41-cross type AF points, an EOS Scene Detection System, 5fps burst shooting rate, a shutter speed of 30-1/8000 sec, and an ISO range of 100-6400.
While the Canon EOS 5DS R slr offers the highest resolution among full-frame DSLRs, its ISO capabilities are limited to ISO 12800. The camera also lacks built-in flash, Wi-Fi connectivity, and GPS.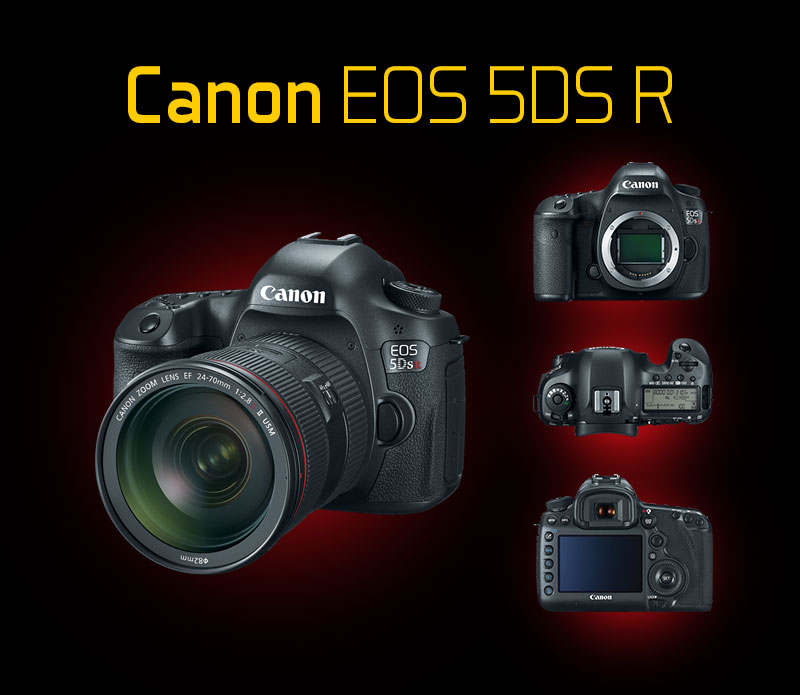 3. Canon EOS 5D Mark III
Designed to appeal to serious amateur photographers, the Canon EOS-5D Mark III has a full-frame, 22-megapixel CMOS sensor, plus an ISO range of 100-25600 that's expandable to 104,200. When it was first announced in March 2012, it broke new ground in the world of HD video by offering high-resolution, cinema-quality video capture for the first time in a DSLR.
Other key specs include shutter speeds of 1/8000-30 seconds, 61-point high-density reticular AF with up to 41 cross-type points, and a 3.2-inch LCD finder with 1.04 million dot resolution. The camera's Multi-layer iFCL (Intelligent Focus Color Luminance) metering system takes the color and luminosity around selected AF points into account, which enables the 5D Mark III to capture new levels of accuracy in fast-changing light.
The camera has a relatively low pixel count, lack of built-in flash, and an inflexible rear screen.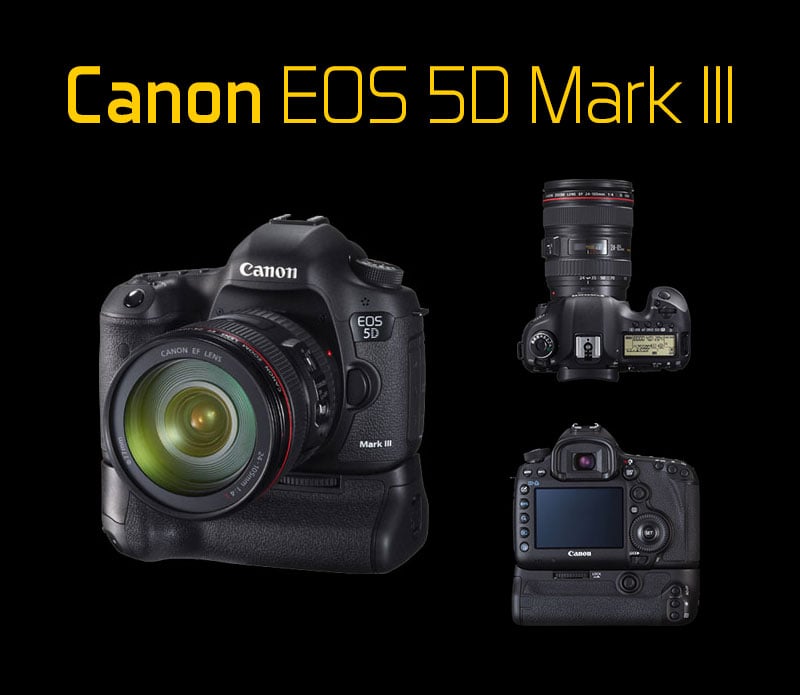 4. Canon EOS 1D X
The Canon EOS 1D X is a full-frame camera with an 18.1 megapixel CMOS sensor and Dual Digic 5+ image processors. It's designed to deliver high-quality image capture up to 12 fps in regular modes and 14 fps in Super High Speed Mode.
Other key specs include a dynamic ISO range of 100-51200 (which bumps up to 204800 in H2 mode), a 61-Point High Density Reticular AF and a 100,000-pixel RGB Metering Sensor that uses a dedicated Digic 4 Image Processor. Its dynamic ISO range ensures sharp, low-noise images even in the poorest low-light conditions, while its Reticular AF and RGB Metering Sensor provides users with unprecedented levels of focus, speed, and accuracy even in the most challenging shooting situations.
The camera's drawbacks include its immense bulk, lack of built-in flash and headphone jack, and the AF drive mode that isn't displayed through the viewfinder when it's being changed.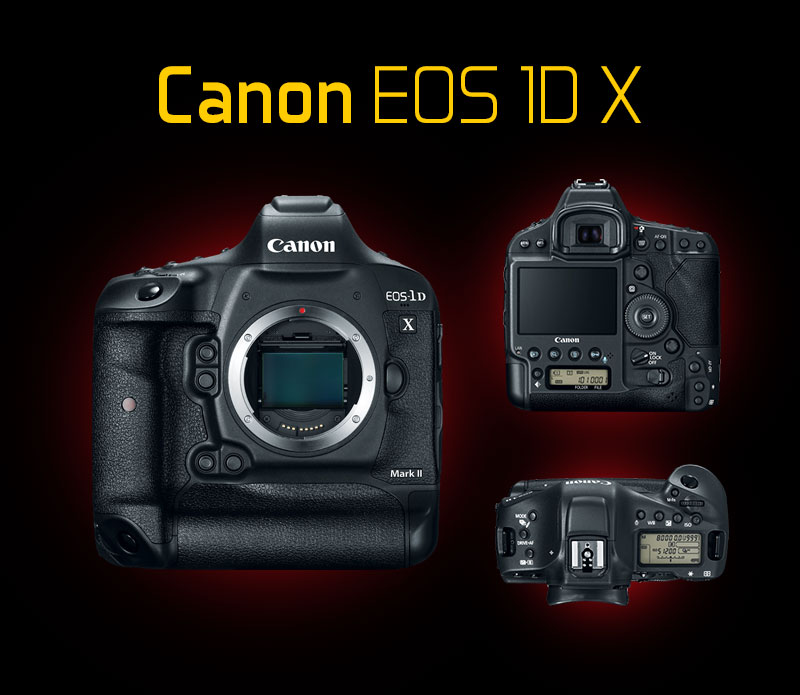 5. Canon EOS 6D
In line with some of the best DSLR cameras for beginners, the Canon EOS 6D is the most affordably priced full-frame DSLR from Canon. While its 20.2-megapixel full-frame CMOS sensor may appear outclassed by the 5DS and 5DS R, its image sensor has significant advantages. The Canon EOS 6D delivers superb images that have a 3D feel made possible by the large sensor's ability to create shallow depth of field effects.
Other key specs include a wide ISO range of 100-25600 (expandable to L: 50, H1: 51200, and H2: 102400) and a Digic 5+ Image Processor that delivers enhanced noise reduction and superior processing speed. The camera's 11-point AF includes a high-precision center cross-type AF point with EV-3 sensitivity that ensures better focusing in low-light conditions.
Though its autofocus system and continuous shooting speed aren't the best among Canon's full-frame DSLRs, it does have Wi-Fi connectivity and GPS. It does not have built-in flash and limited viewfinder coverage, though.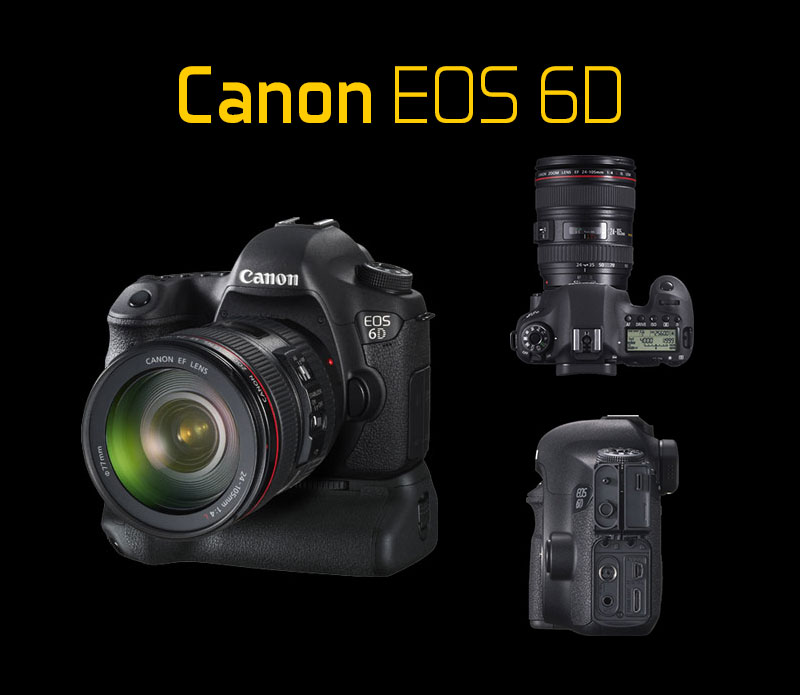 Recommended Posts: