Nothing comes into terms with people, if it is not publicized and advertised properly. Until brands get to do their print or electronic media depiction, they will hardly be paid attention to. Because it is a fast pace world, where things come and go, people don't notice them if they are plain and not flashy.
However it does not imply that simplistic products won't be catchy, they are but if made beautifully they too fall into the consideration of people. Now here I am providing you a post of free outdoor advertising circular wall sign board logo mock-up PSD that you can totally use for your projects. Insert in the design piece and showcase it before your clients in your presentation. Displaying products or advertising client's goodies this way on a mock-up will let him know how concise and precisely this sign board will boost his ad of the product.
It is a circular wall sign board which definitely may catch people's attention. Usually pedestrians or people on drive notice the whereabouts, billboards, posters and sign boards so it is a chance for the vendor/seller/company owner or firm owner to build a good vibe and stance through proper advertisement and manifestation of the product. Remember you have to invest healthy if you want fruitful results, you also have to walk an extra mile to make things happen.
They don't fall into your lap without even trying. Every big enterprise was once merely four walls and a roof where there were only few people working for their bread and butter. Your focus, determination and creativity pays you well, it is not in terms of the fact that you will drive revenue out of your projects but it also is a good addition to your portfolio. Let your triumphs be adding on and you count on the compliments that you receive after your successful good attempts.
Stick around for more art and design posts and we will keep bombarding you with more of interesting design feed tomorrow, the day after tomorrow and the weeks, months and years after for sure. Here we go!
Free Outdoor Advertising Circular Wall Sign Board Logo Mock-up PSD File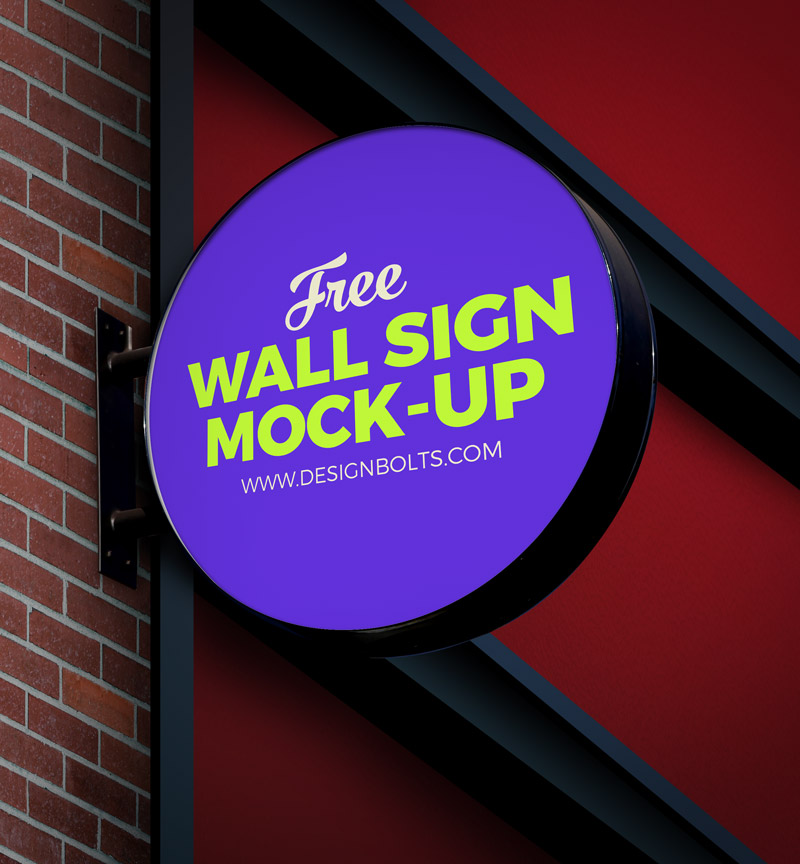 Available Format: Layered PSD with smart object insertion
License: Free for personal presentational use only
Zip File Includes: Outdoor Wall Sign Mockup PSD
File Format: 7-zip (only extract with 7-zip software)
Note:
1. PSD Outdoor Mockup is allowed for sharing online (A Must Linkback to this page)
2. Layers are hidden to decrease the size of file kindly unhide and place your design on red colored layer.
3. Say thanks if you like or share/tweet with your friends.
Free Wall Sign Mockup PSD
More Free Mockup PSD files & awesome premium files you would love to download: